Suspicions confirmed. That was what Phil Lesh thought when he stood outside of Stonehenge. It was April 1972, right after the Dead had played their first two concerts of the historic Europe '72 tour, and Lesh, Jerry Garcia, and Alan Trist were taking in the sight of that storied landscape and monumental mystery. Scholars still debate its purpose, but for Lesh, the awe-inspiring arrangement of mammoth stones was proof that the kind of archaic wisdom that inspired the Dead was rooted in something deep, powerful, and very real, however mysterious and ineffable. Years later, Lesh recalled the experience as truly life-changing, one he still considered transformative. Salisbury Plain was impressive, an ancient landscape where the legendary Avalon was reputed to house King Arthur's final resting place, but Stonehenge was myth made real, a site where "the whole concept of places of power" came to life, he told band historian Dennis McNally, with "so much consciousness poured into it that it still vibrates." The lesson was personal, too: looking at those massive stones "clarified my whole idea of trying to put our music into a place, how it would change," he explained. "How it could be different."
It was a lesson that the rest of the tour reinforced, with every stop adding new insights, offering new ways to affirm Lesh's epiphany. By the time they returned to London at the end of the tour, they were indeed changed, different—and they were eager to show that. The four concerts they played at the Lyceum gave proof of that transformation, something the band recognized when they chose a majority of the tracks for the album documenting the tour from those shows.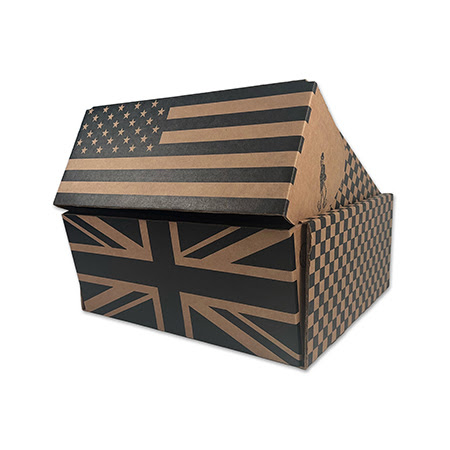 Fans could hear the full context of that for the first time with the 2011 release of the groundbreaking boxed set documenting the entire tour, but vinyl offers an analog warmth and presence that speaks to the sumptuous Old World elegance of the Lyceum, and that conveys all of the nuances and dynamics of the music they performed and the ambience that informed those four final nights of the band's first sustained foreign tour. This set lets us hear that, in a format that harks back to that time, letting us revisit what those shows meant, at the end of a historic tour and a remarkable point in the band's history. - Nicholas G. Meriwether
"Have a good time. And don't take anything too seriously, least of all music!" - Jerry, Book of The Dead
"Sam's done an incredible job co-ordinating this whole thing. All the musicians really have to do is play. We don't have to worry about technicalities, we just go where we're pointed and hope we're pointed right. We're told there's a bus at two, be on it. People can get that together by now. It's a matter of necessity. If you miss it - too bad. If you're on the bus, you're on the bus." - Pigpen, Book of The Dead'
"Book Of The Dead first published Lyceum Ballroom 23rd May 1972 at the first of four concerts presented by Jumpin' Jack...but the book remains timeless and free" The now rare "Black Book" was given away for free at the Lyceum shows. Read it in its entirety in the 24LP set.
4 Complete Shows On Vinyl For The First Time Ever
    Lyceum Theatre, London, England (5/23/72)
    Lyceum Theatre, London, England (5/24/72)
    Lyceum Theatre, London, England (5/25/72)
    Lyceum Theatre, London, England (5/26/72)
    New artwork by Brian Blomerth and classic designs from EUROPE '72: THE COMPLETE RECORDINGS by Scott McDougall
    52-page book featuring an essay by noted Dead scholar Nicholas Meriwether
    Sourced from recordings by Betty Cantor, Janet Furman, Bob Matthews, Rosie & Wizard
    Mixed by Jeffrey Norman
    Mastered by GRAMMY® Award-winning engineer David Glasser
    Restoration and Speed Correction by Plangent Processes
Individually Numbered, Limited Edition of 4,000
It's finally here! Trust us when we say you're going to want to get up close and personal with our 24LP set featuring four complete shows from the Grateful Dead's Lyceum Theatre Europe '72 dates. And the hi-def downloads plus a 4CD set of 5/26/77 are now available too.