The band's all packed and gone / Was it ever here at all?
Terrapin Crossroads, the venerable restaurant and music nightclub that Phil Lesh "built," which became known as "The Clubhouse" for like-minded frequenters, has closed its doors for good, proprietors Phil and Jill Lesh announced in a statement on November 5, 2021. Established in March 2012 after the acquisition of the old Seafood Peddler Restaurant/ Palm Ballroom site along the San Rafael Creek, off Francisco Boulevard in San Rafael, California, Terrapin Crossroads was less than a mile from the Grateful Dead's old studio and offices at 20 Front Street (aka Club Le Front).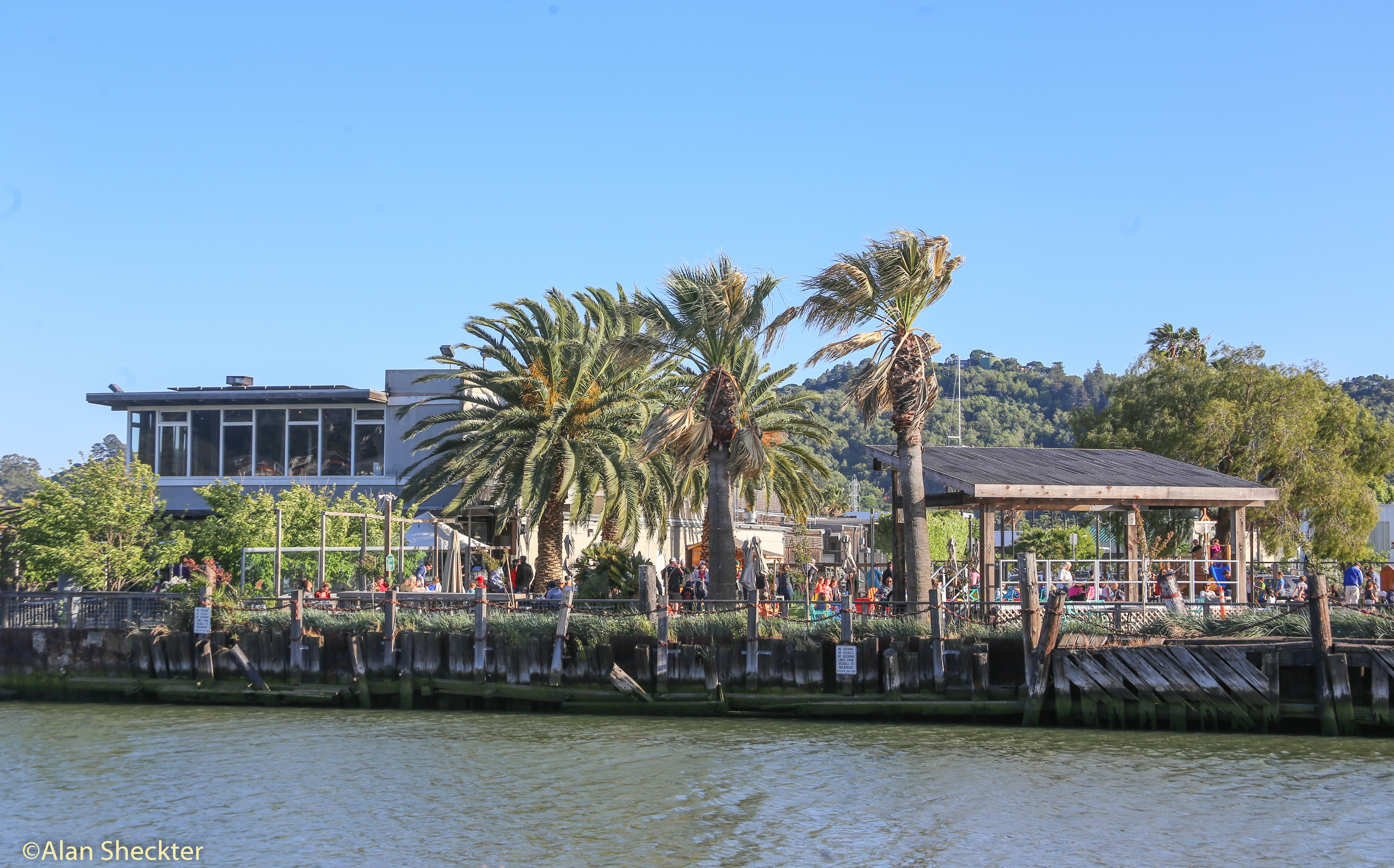 With a multipurpose setup that included a local-sourced restaurant, adjoining small stage and bar with an always interesting mix of craft brews on tap, side room for kids and games, roomy outdoor patio, and large upstairs lounge, the site's jewel was the so-called Grate Room, a 300 or so capacity square listening room and dance space that became a magnet for a host of local, regional, and national bands to perform, often with Grateful Dead co-founder Phil Lesh part of the band, or as a drop-in guest who would play for a couple/few songs or all night.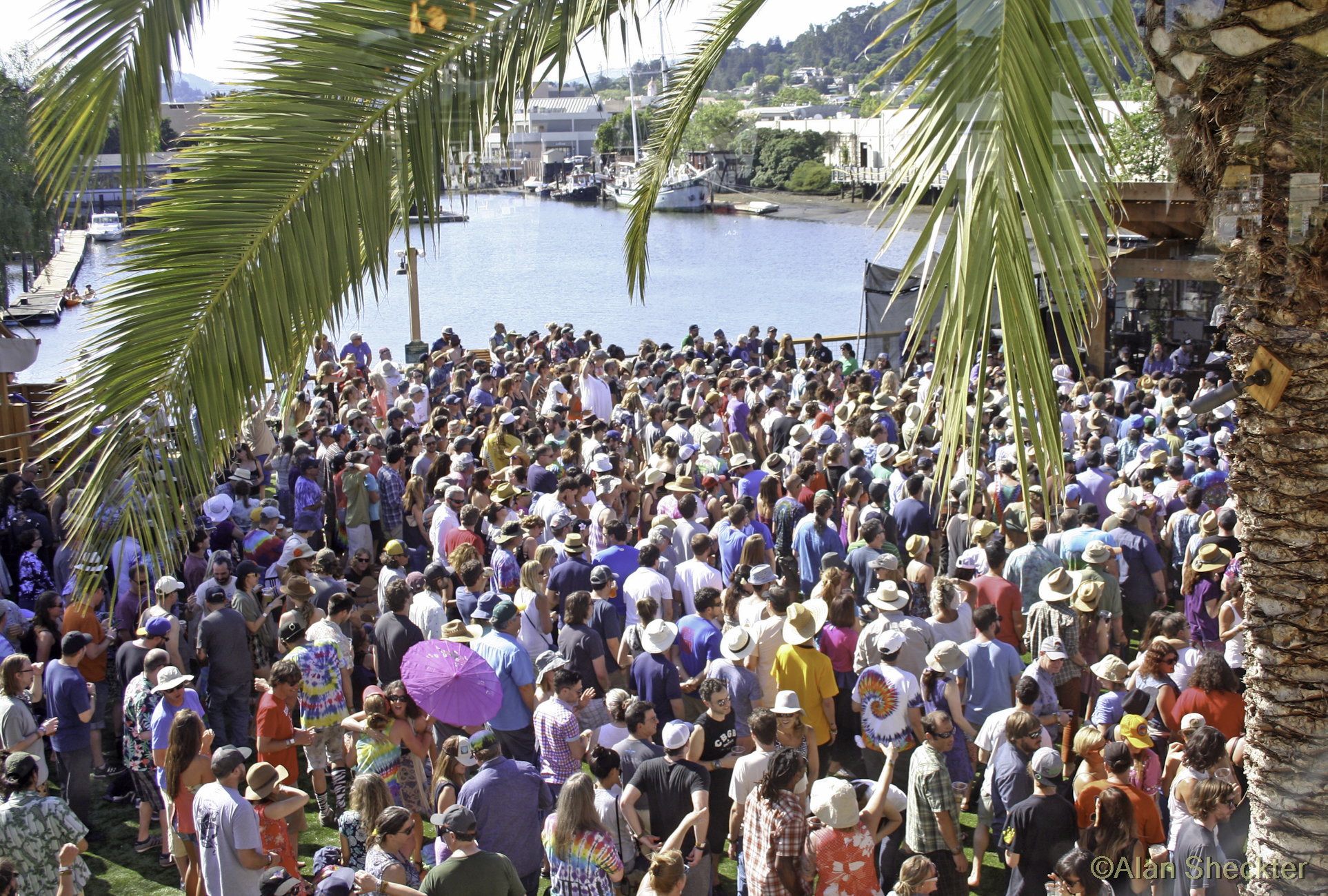 Even without gratuitous Grateful Dead imagery and signage, though there was a series of framed photos that lined the stairway and a tiled skull-and-lightning sidewalk slab was kind of a front-door welcoming mat, the place oozed Grateful Dead-ism and became a popular destination for both musicians and well-heeled Marin County/Bay Area patrons.  Familiarity with an admiration for the Grateful Dead songbook and folklore was not a requisite requirement for admission, of course, but attendees typically shared that pedigree. It was a place that, standing in the parking lot, one could take in the heady mixed aroma of grilled steaks and fine cannabis. 
The final show, with Stu Allen and Friends on the Backyard stage, took place on Oct. 31; with Terrapin Crossroads rumored to be closing, the band opened with the Rolling Stones, "(This Could Be) The Last Time."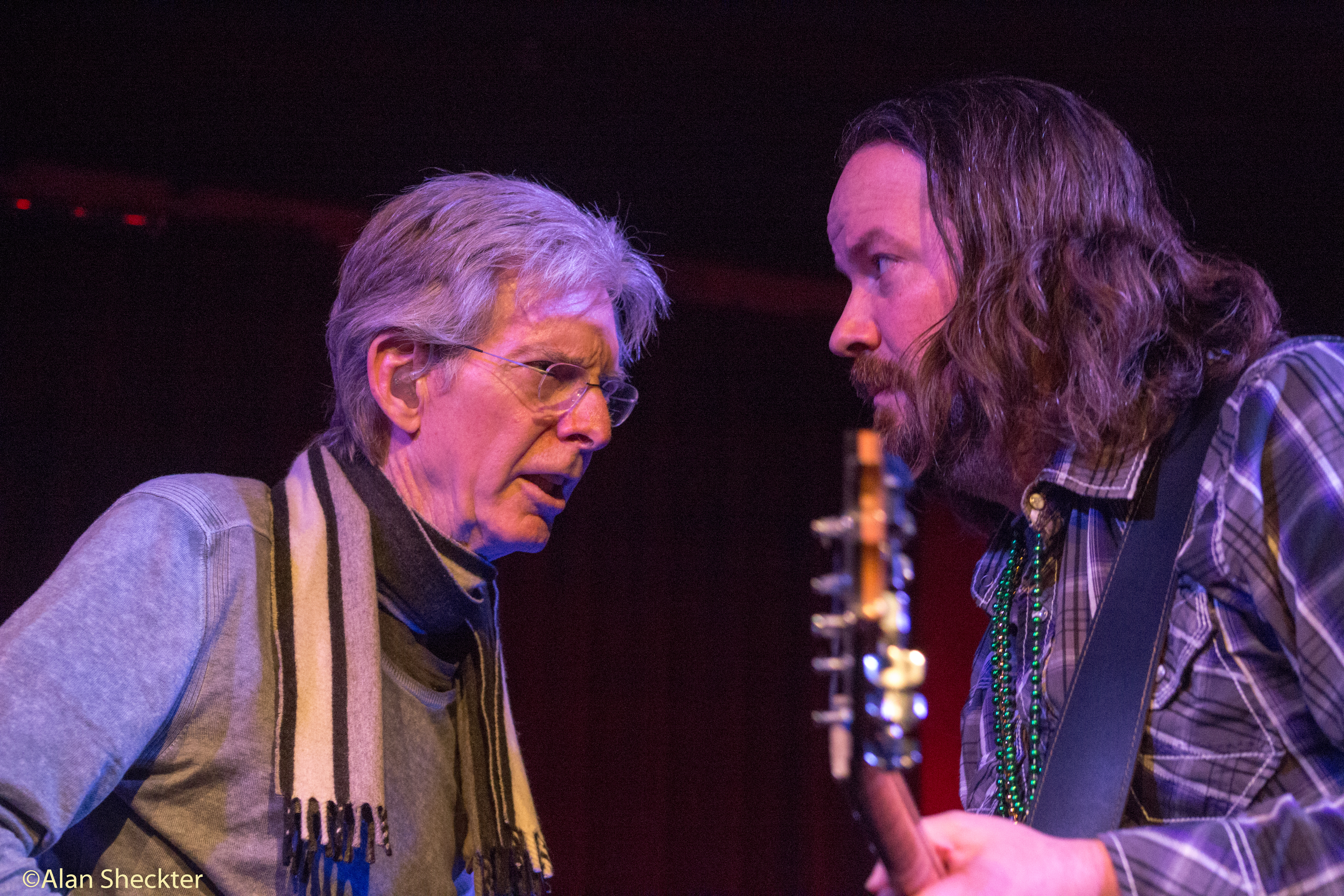 Open seven days a week before the COVID-19 pandemic, operating sometimes with three simultaneous performances in three different areas of the club, Terrapin Crossroads eased back into hosting some very socially distanced outdoor shows, followed by less spread out but vaccine- or negative-COVID-test-required shows in Fall 2021. The restaurant never re-opened nor did the Grate Room.

As a four-year-old, already thriving venue, in April 2016 a new and lovely wrinkle was added. Dubbed "the Backyard," it featured a generously large stage fronted by a lush grass audience area along with such features as an outdoor bar, bocce courts, and a children's ship-themed play structure, all of which was nestled nicely between the main building and the tiny neighboring Beach Park.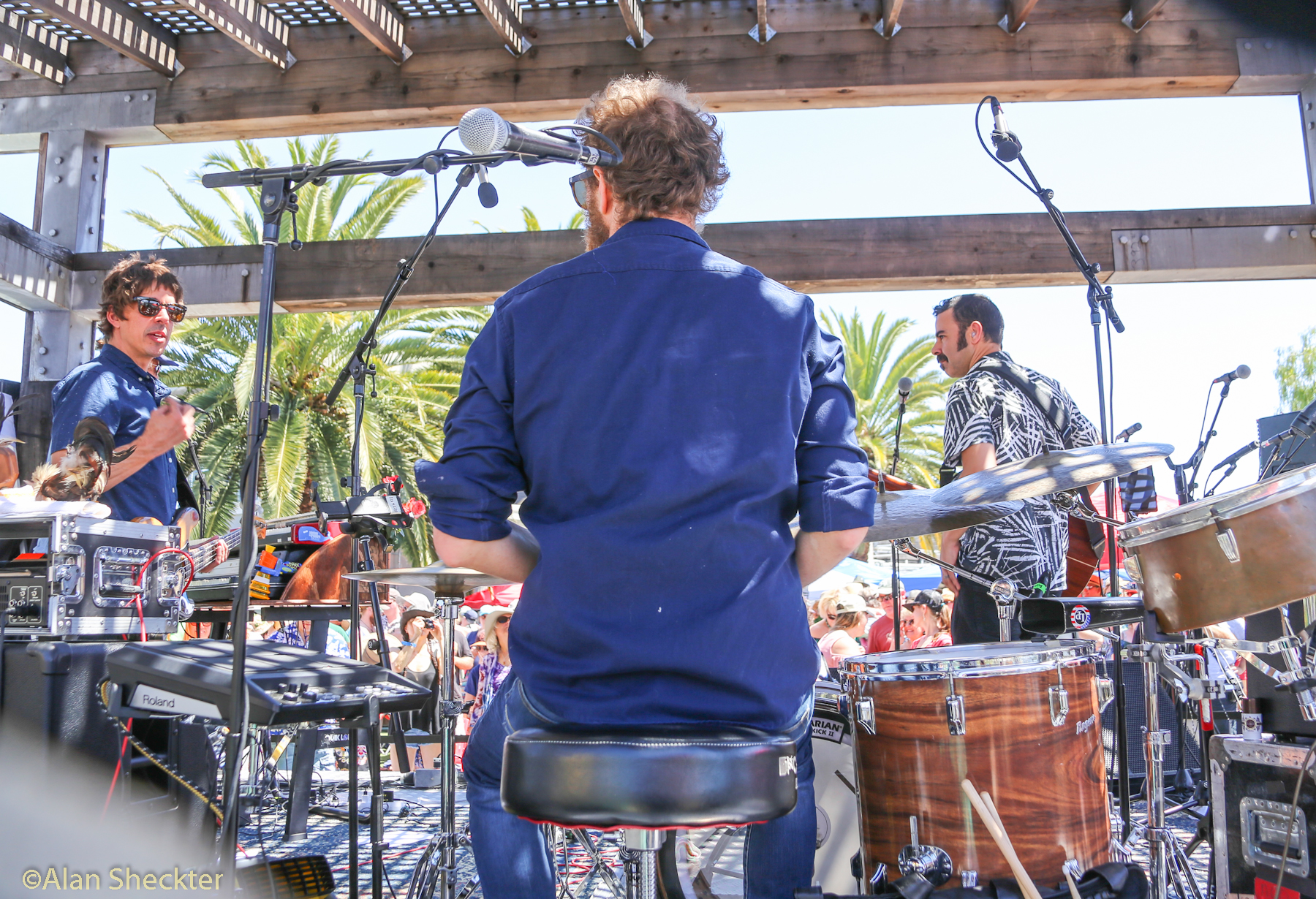 Some of the acts that kicked the tires and shook the walls of the Grate Room, in addition to the Terrapin Family Band and Phil & Friends, both of which featured fluid lineups of players, were Achilles Wheel, Stu Alen & the Mars Hotel, The Gregg Allman Band, The Allman Betts Band, ALO, Nicki Bluhm, Chris Robinson Brotherhood, Les Claypool, Dark Star Orchestra, Karl Denson's Tiny Universe, Furthur, Phish's Mike Gordon, Jackie Greene, Greensky Bluegrass, Stanley Jordan, Amy Helm, Leo Kottke,  Leftover Salmon, Los Lobos, Midnight North, moe, Moonalice, The Mother Hips,  David Nelson Band, New Orleans Suspects, North Mississippi Allstars, Joan Osborne, Ozomatli, Steve Poltz, Ernest Ranglin, Peter Rowan, Melvin Seals & JGB, Sturgill Simpson, Spafford, Steel Pulse, Umphrey's McGee, The Wailers, Keller Williams, and Yonder Mountain String Band. Bob Weir appeared a few times over the years and one night Kiefer Sutherland showed up unannounced with his rock band to perform on the indoor stage. Phil of course, joined in for a couple of tunes.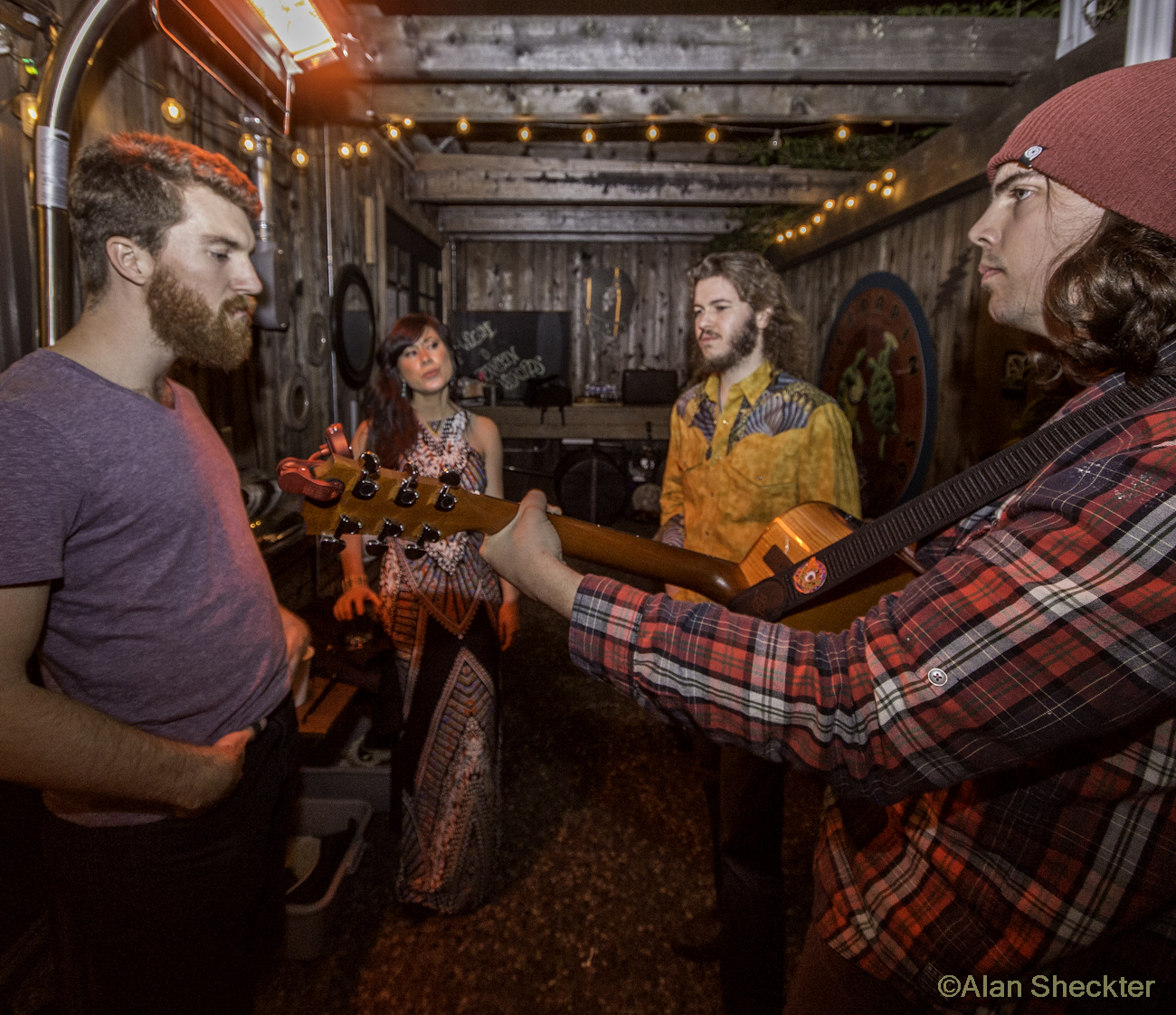 One of Terrapin Crossroads' legacies was also what became strong aggregation of versatile young musicians who, with a lot of gumption and even more talent, became regulars at Terrapin Crossroads where they gained notoriety that they will enjoy into the future. Such players include Ross James, Scott Guberman, Alex Koford, Midnight North (featuring Grahame Lesh and Elliott Peck), Alex Jordan, Ezra Lipp, Mike Meagher, Jeremy Hoenig, Eric Krasno, Cass McCombs, Scott Padden, and more. Already established musicians including Scott Law, Jason Crosby, and Stu Allen also were regulars at the venue.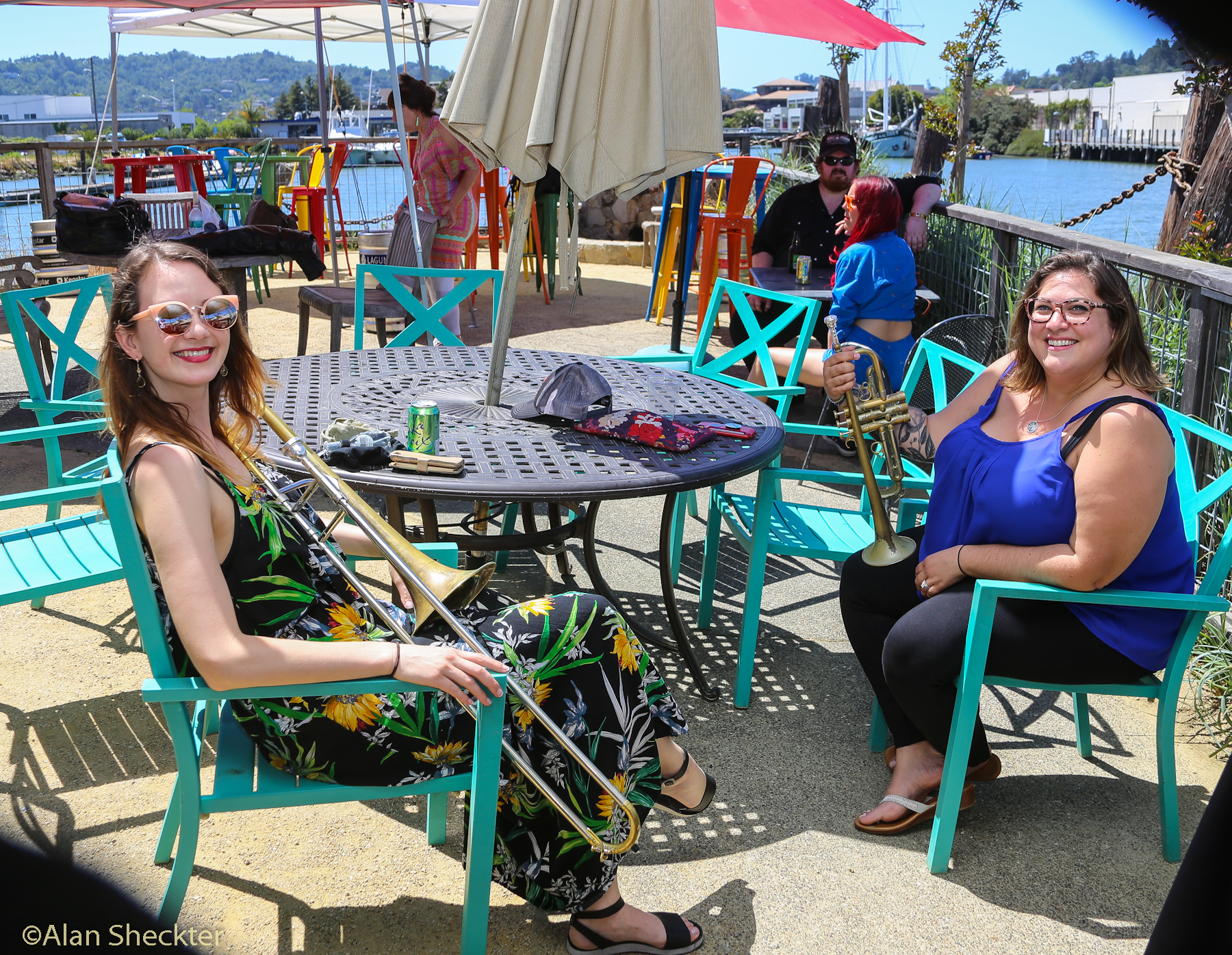 As the Leshs stated in their closure announcement, "while Terrapin's time at its current location may be coming to a close, we know that Terrapin Crossroads was never a location - it was a community. We hope to see you all soon, in some form, somewhere down the road." And to follow-up on the lyric and the notion that opened this article, "But they kept on dancing."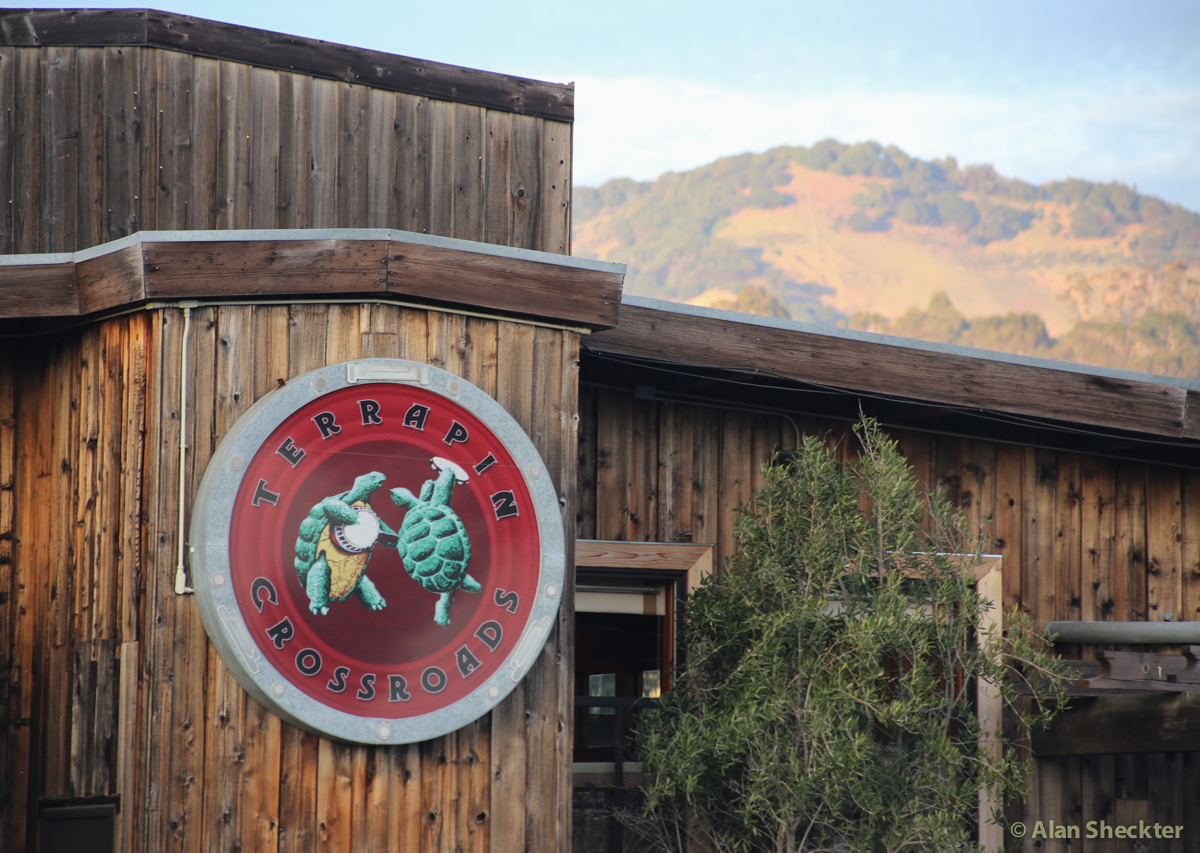 Check out more photos from Alan's collection over the years