Conscious Alliance and Whole Foods Market® announce a new partnership in an effort to fight America's hunger crisis, whereby Whole Foods Market® will donate more than 500,000 pounds of natural and organic food products to the Colorado-based not-for-profit. This new collaboration will be showcased at the ROTHBURY Festival over 4th of July weekend with an unprecedented attempt to set the Guinness World Record for "largest canned food sculpture." Architect John Brittingham, Director of the Graduate Architecture Program at Montana State University, will design and construct the hopeful world-record breaking sculpture which will be on display throughout the four day festival.
The "Conscious CanSculpture" will help draw attention to the relationship between hunger and the environment and will also generate approximately 40,000 additional cans of food (specifically, 8 varieties of "all natural beans") to be donated to the local Rothbury, MI community as part of the ROTHBURY Food Drive hosted by Conscious Alliance. ROTHBURY's open forum for discussion on environmental and social issues and dedication to giving back to the community makes this event an ideal locale for such a unique and influential endeavor.
"As a company that has long believed in the benefits of natural and organic food products and the importance of giving back to the local community, we are pleased to partner with another like-minded organization such as Conscious Alliance to increase the positive impact of our efforts," said a Whole Foods Market® spokesperson.
Conscious Alliance, who began their mission of delivering food relief to impoverished U.S. Indian Reservations and fighting hunger in America by hosting food drives at concerts, is the ideal organizer for the ROTHBURY Food Drive and CanSculpture initiative. This "artistic expression with a purpose" will encourage festival attendees to donate food items to the ROTHBURY Food Drive which will directly benefit the Muskegon, MI Shiloh Tabernacle grocery relief program and the Word of Life PPHC Food Distribution Center of Oceana County, MI.
Attendees who donate 10 non-perishable food items to the ROTHBURY Food Drive will be given a limited edition ROTHBURY/Conscious Alliance rock art poster by rock artist Jeff Wood. Fans who donate 20 or more non-perishable food items will receive the same free poster in 3-D. There will be a drop off point located at the festival entrance where donations will be collected.
On July 4th weekend 2008, ROTHBURY emerges as a new American celebration. Hosted at the one-of-a-kind Double JJ Ranch in Rothbury, Michigan on July 3- 6, 2008, the four day, environmentally sustainable music and camping festival promises to be an inspiring cultural assembly. This celebration of music, art, and action will harness the unique energy of the live music community into a durable social movement toward an important cause: Climate Change and Clean Energy Alternatives.  In addition to a  diverse and stellar lineup of bands including Dave Matthews Band, Widespread Panic, John Mayer, 311, Phil Lesh and Friends, Primus, Thievery Corporation, Snoop Dogg, Modest Mouse, Michael Franti and Spearhead, Gov't Mule, Slightly Stoopid, STS9, Colbie Caillat, Rodrigo y Gabriela and many, many others, ROTHBURY will host an Energy Fair and an Environmental Think Tank featuring curator Dr. Stephen Schneider. With over 70 bands on 8 stages and unprecedented efforts to make a large scale event green, ROTHBURY is truly a "Party with a Purpose."
Conscious Alliance is a 501(c)3 nonprofit organization committed to the redistribution of much needed food to the impoverished communities of the United States. Conscious Alliance operates an ongoing, national grassroots food collection and hunger awareness program. In short - they organize food drives at concerts and sporting events to collect food donations to benefit local food pantries and impoverished Indian reservations throughout the U.S. For more information on the important work of Conscious Alliance, please visit www.ConsciousAlliance.org. 
Founded in 1980 in Austin, Texas, Whole Foods Market is the world's leading natural and organic foods supermarket and America's first national certified organic grocer. In fiscal year 2007, the company had sales of $6.6 billion and currently has more than 270 stores in the United States, Canada, and the United Kingdom. The Whole Foods Market motto, "Whole Foods, Whole People, Whole Planet"™ captures the company's mission to find success in customer satisfaction and wellness, employee excellence and happiness, enhanced shareholder value, community support and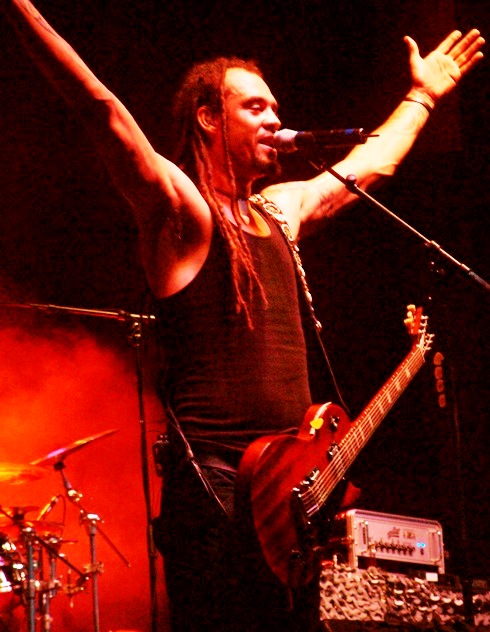 environmental improvement. Whole Foods Market, Fresh & WildTM, and Harry's Farmers Market® are trademarks owned by Whole Foods Market IP, LP.  Wild Oats ® and Capers Community MarketTM are trademarks owned by Wild Marks, Inc. Whole Foods Market employs more than 53,000 Team Members and has been ranked for 11 consecutive years as one of the "100 Best Companies to Work For" in America by FORTUNE magazine.
Guinness World Records is the universally recognized authority on record-breaking achievement.  First published in 1955, the annual Guinness World Records book is published in more than 100 countries and 20 languages and is one of the highest-selling books under copyright of all time with more than 3 million copies sold annually across the globe. Guinness World Records celebrated its 50th anniversary edition in 2004, a year after the sale of its 100 millionth copy. The Guinness World Records website receives more than 11 million visitors a year.  Guinness World Records is published by HIT Entertainment Limited, a fully integrated global studio with divisions in the U.K., U.S., Canada and Japan, including broadcast production and distribution, video and audio sales, consumer products licensing and marketing.