With the Blizzard of Beats tour in our sights, we prepare ourselves for a Winter Wonderland in Colorado and beyond! But it's never too early to look forward, and with that we announce the 2nd Leg of Winter Tour and our first Spring Tour Dates! We waste no time this Spring, hitting the road on the 2nd day of the season in sunny California, but not before tearing apart the East Coast in March with a slew of shows that will be sure to help start melting the snow (if it ever comes!!!).
For the first leg of Winter Tour, we are excited to welcome back behind the kit the one and only KJ Sawka.  I'd bring some extra clothes into the mountains, because KJ might cause an avalanche.
Winter Tour Leg 2 is a weekend warrior special! We hit the road from Thursday's to Saturday's, making stops at all the favorite spots: The Wescott in Syracuse, Mr. Small's in Pittsburgh, The Sherman Theater in Stroudsburg, PA, Toad's Place in New Haven, and the Town Ballroom in Buffalo. We fittingly end the Blizzard of Beats Winter Tour 2012 in New Hampshire at the Lift Festival, a Skiing and Music Festival featuring Conspirator, Ghostland Observatory, Danger (French Electro-house), Paper Diamond, Orchard Lounge, Break Science, and much much more! We are glad to be book-ending the tour in ski towns, but we are sure to be eager for some warm weather by then. And warm weather we will get...
The Spring Tour starts at the famed Belly Up in Solano Beach, CA before heading up the coast to LA (the actual venue will be announced shortly), the Independent in San Francisco, and the Arcata Theater. We head down to Tahoe to end the mini West Coast run at the Crystal Bay Casino Ballroom before heading back east for 3 more weeks of Spring Tour.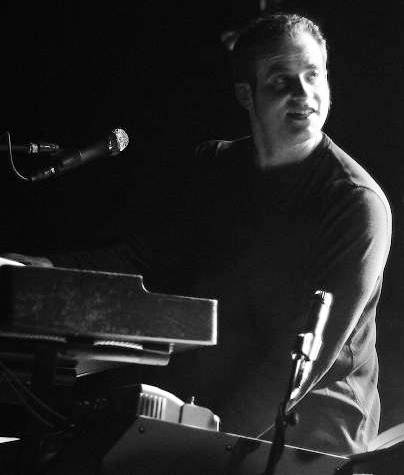 The SE run starts in Charleston at the Pour House on 4/18. With a late night appearance at Wanee Festival on April 19th, we are set up for a heady 4/20 weekend: we will be headlining the new Georgia Theater in Athens on 4/20 and the Orange Peel on 4/21 in Asheville, NC! As well, we will be wrapping the tour up on on April 27th at the Trocadero Theater in Philly and April 28th in NYC at Irving Plaza! These two-set Conspirator throw-downs are going to have all kinds of musical surprises for the fans, as we plan on stretching Conspirator into new directions of instrumental experimentation while continuing to throw-down over pulsating beats that you can't stand still to...We dare you to try!
Winter Tour 2012 Leg 1
2/2  – three20south – Breckenridge, CO w/ Ben Samples
2/3 – Agave – Avon, CO w/ Ben Samples
2/4 – Pac3 – Carbondale, CO w/ Ben Samples
2/9 – The Aggie – Ft. Collins, CO w/ Ben Samples & Dr. Fameus
2/10 – The Fox Theatre – Boulder, CO w/ Ben Samples & Dr. Fameus
2/11 – The Bluebird – Denver, CO w/ Ben Samples & Dr. Fameus
2/15 – Turner Hall – Milwaukee, WI w/ Dr. Fameus, Ben Silver (Orchard Lounge) & Alpha Data
2/16 – The Cabooze – Minneapolis, MN w/ Dr. Fameus, Ben Silver (Orchard Lounge) & Alpha Data
2/17 – The Congress Theater  – Chicago, IL w/ Lotus and Emancipator
2/18 – The Pageant – St. Louis, MO  w/ Lotus
2/19 – Bell's Brewery – Kalamazoo, MI w/ Dr. Fameus
Winter Tour Leg 2
3/1 - Toad's Place - New Haven, CT 
3/2 - Sherman Theater - Stroudsburg, PA 
3/3 - Wescott Theater - Syracuse, NY w/ Eliot Lipp 
3/8 - The Note - West Chester, PA 
3/9 - Mr. Smalls - Pittsburgh, PA 
3/10 - Town Ballroom - Buffalo, NY w/ Eliot Lipp
3/16 - LIFT Festival - Enfield, NH w/ Ghostland Observatory, Paper Diamond, Orchard Lounge, Break Science, Danger and more
Spring Tour 2012
3/22 - Belly Up - Solano Beach - CA 
3/23 - LA - TBA
3/24 - The Independent - SF - CA   
3/25 - The Arcata Theater - w/ Nit Grit and Two Fresh
3/26 - Crystal Bay Casino Ballroom - Crystal Bay, NV
3/31 & 4/1 - Rock and Roll Resort v2 - A Psybient Soiree - w/ Shpongle and more - Kerhonkson NY
-----------------------------------------
4/18 - Pour House - Charleston, SC 
4/19 - Wanee Music Festival - Live Oak, FL - LATE NIGHT SHOW! 
4/20 - Georgia Theater - Athens, GA - 2 SET SHOW 
4/21 - Orange Peel - Asheville, NC w/s/g Zoogma - 2 SET SHOW 
4/27 - The Trocadero - Philadelphia, PA - 2 SET SHOW 
4/28 - Irving Plaza - New York, NY - 2 SET SHOW -