A grand celebratory sendoff to the 50th anniversary of San Francisco's psychedelic music scene of 1967 took place at one of its once and forever epicenters, The Fillmore, on December 9. Featuring about 30 prominent Bay Area performers of today and yesterday, the commemorative event righteously celebrated that important stretch of time through which poetry, rock 'n' roll, cross-cultural awareness, and an anti-establishment penchant to question authority challenged traditional America's consciousness. The music and ideals therein, helped push the conformity and "norms" illustrated in TV's "Ozzie & Harriet" and the "Donna Reed Show" far in the rear-view mirror.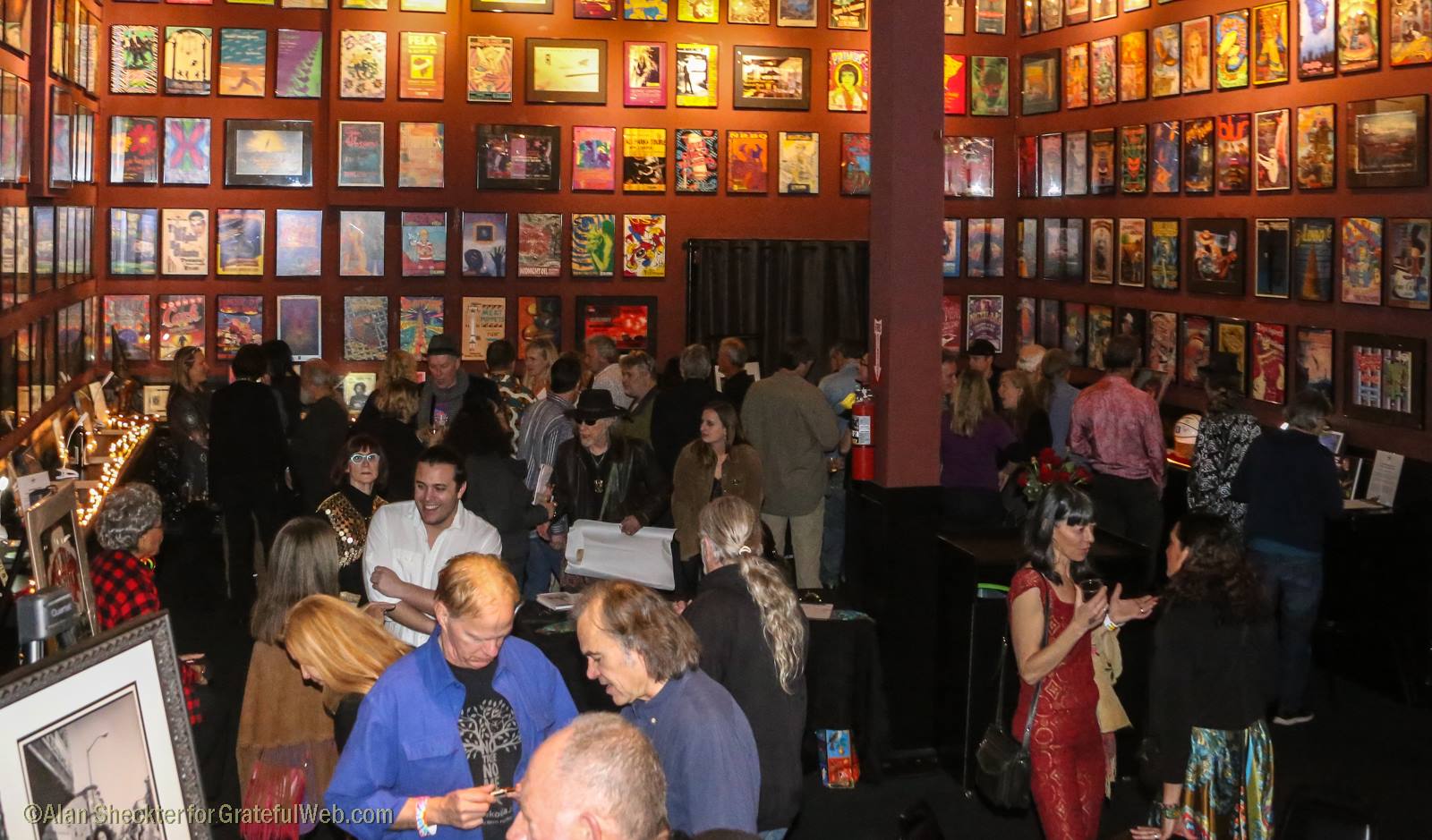 The event was a benefit for the venerable Rex Foundation, a San Francisco-based nonprofit environmental, arts, and social services advocacy organization. Led by Executive Director and former Grateful Dead tour manager and later President/CEO Cameron Sears, the Rex Foundation, founded in 1983 and named for late Grateful Dead crew member Rex Jackson, includes such luminaries as Bob Weir and Mickey Hart on its Board of Directors.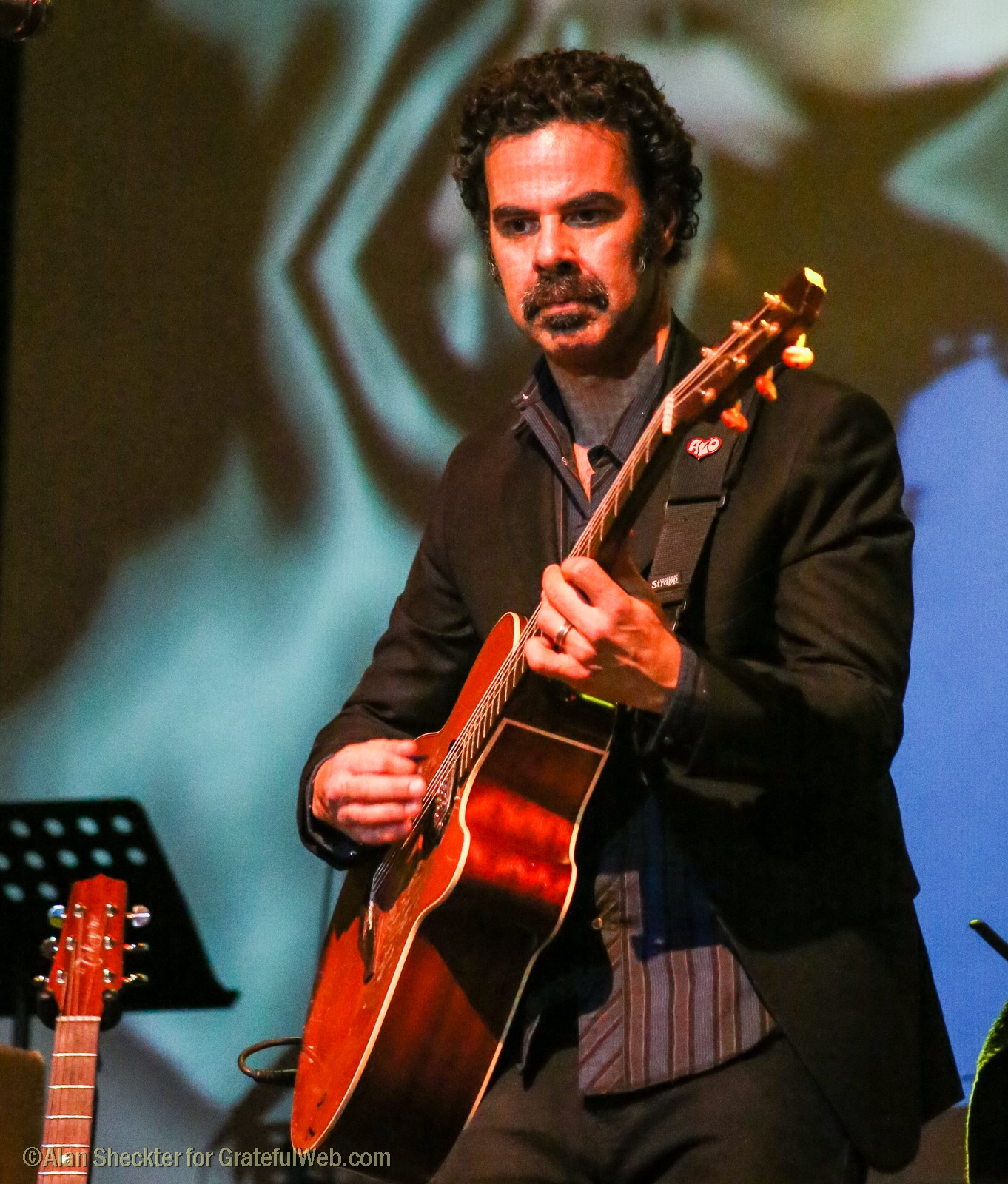 The three-set show was orchestrated, literally, by bandleader Dan "Lebo" Lebowitz, a core member of ALO with monster songwriting and lead guitar skills, and a passionate musical scholar of the era. "For this show, the starting point was definitely with the original 1967 musicians we had on the show," Lebo said. "Those being Lester Chambers (The Chambers Brothers), Dave Getz and Peter Albin (Big Brother and the Holding Co.), David Freiberg (Quicksilver Messenger Service), and David and Linda LaFlamme (It's a Beautiful Day). That part of the lineup gave us a solid foundation to build the show around.  From there, it was a matter of bringing in musicians from the newer generations to honor as much of the great music from the era as we could. With so many great songs to choose from, and with all of the amazing musicians we had on board, I found it very inspiring to work on."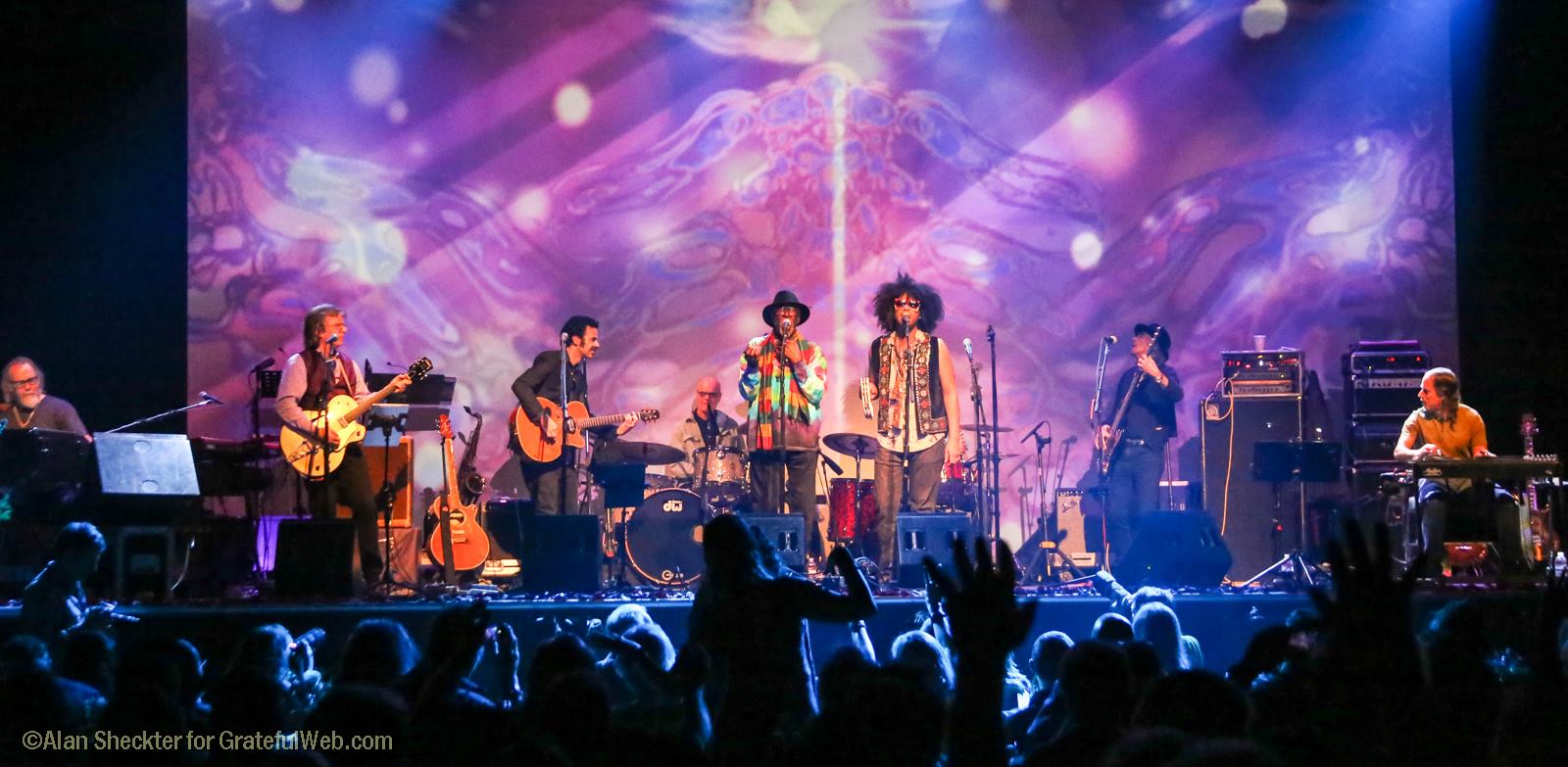 Throughout the evening, San Francisco's Brotherhood of Light provided live, big screen, multimedia projections as they have since the late 1960s.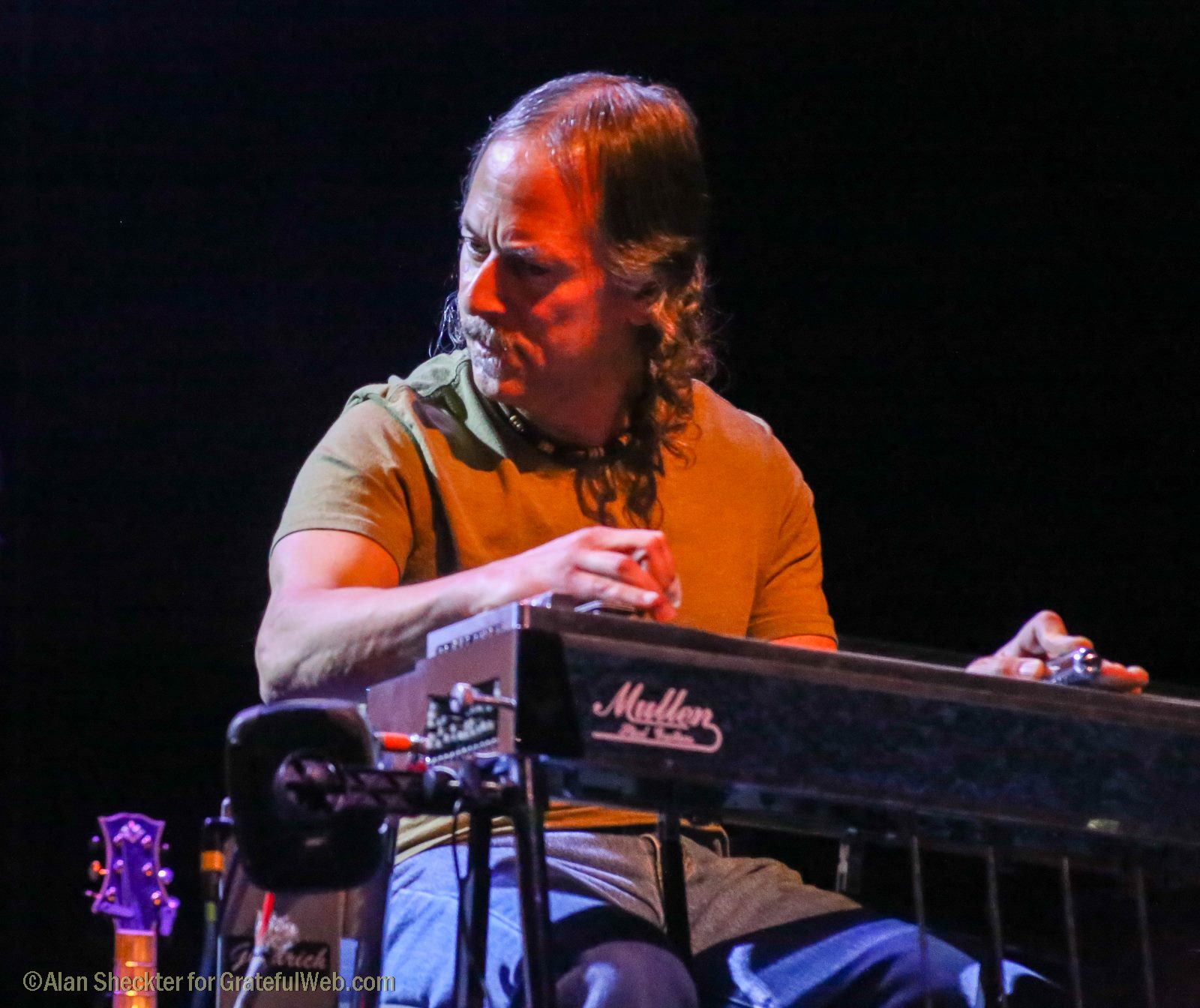 The big, ensemble production of the opening song, the Buffalo Springfield's iconic "For What It's Worth," was a harbinger of how every song on this night was to be executed, with a breadth and depth that spotlighted a lead vocalist (in this case Lebo) of each familiar song, augmented by a rich band of supporting players. In addition to Lebo, who performed on every song, except the T Sisters enrapturing a capella rendering of The Grateful Dead's "Attics of My Life," the most ubiquitous players of the night were David Nelson Band/Moonalice members Roger McNamee, Mookie Siegel, Pete Sears, Barry Sless and John Molo, as well as Steve Adams (ALO, Nicki Bluhm & the Gramblers) and Jay Lane (RatDog, Primus, more).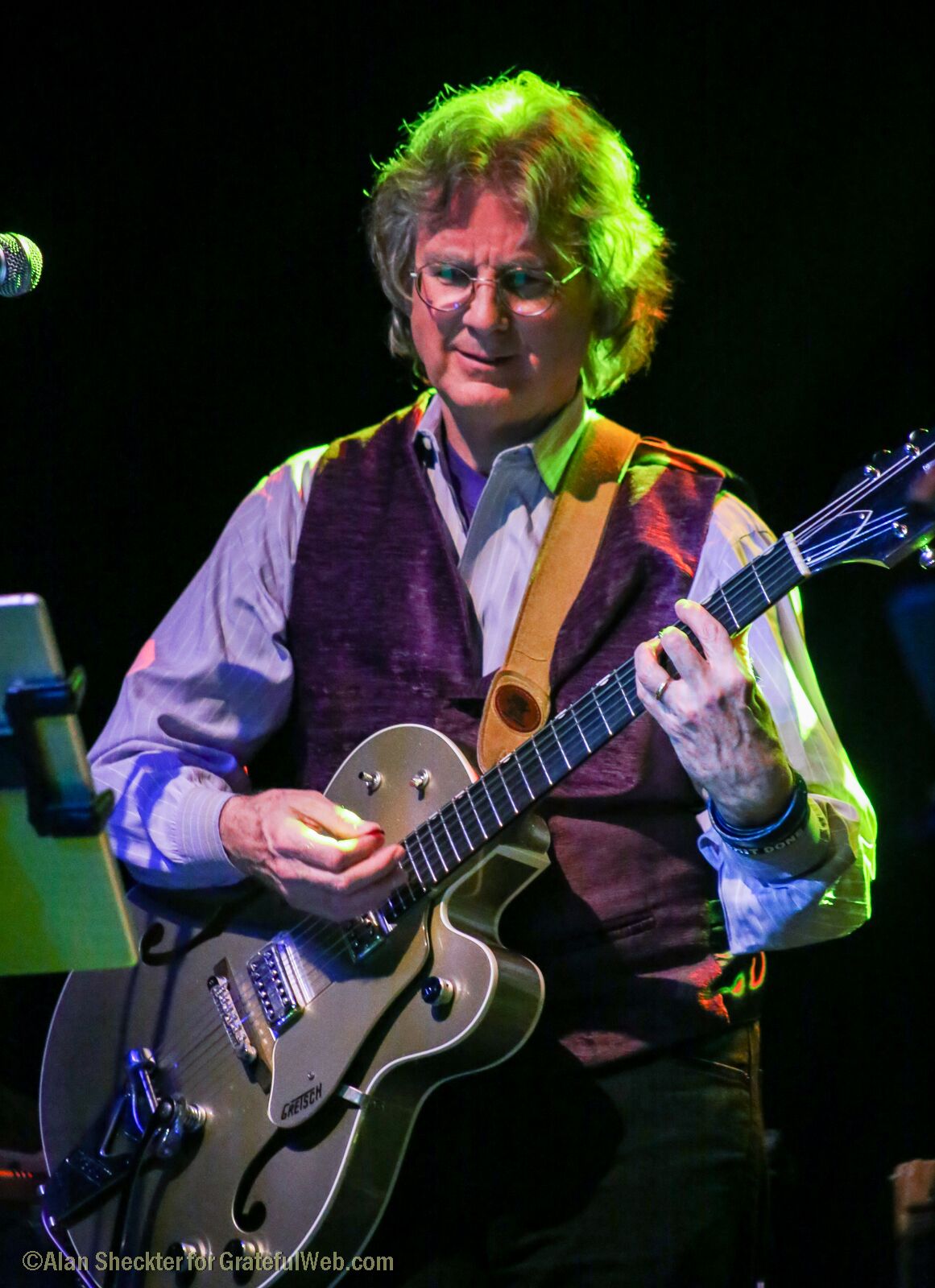 For the second song, Mother Hips' Greg Loiacono took the mic for the quintessential song associated with the Summer of Love, Scott McKenzie's "San Francisco (Be Sure to Wear Flowers in Your Hair)," with Adams and Siegel, as well as Pete Lavezzoli (Melvin Seals & JGB, many others) on drums.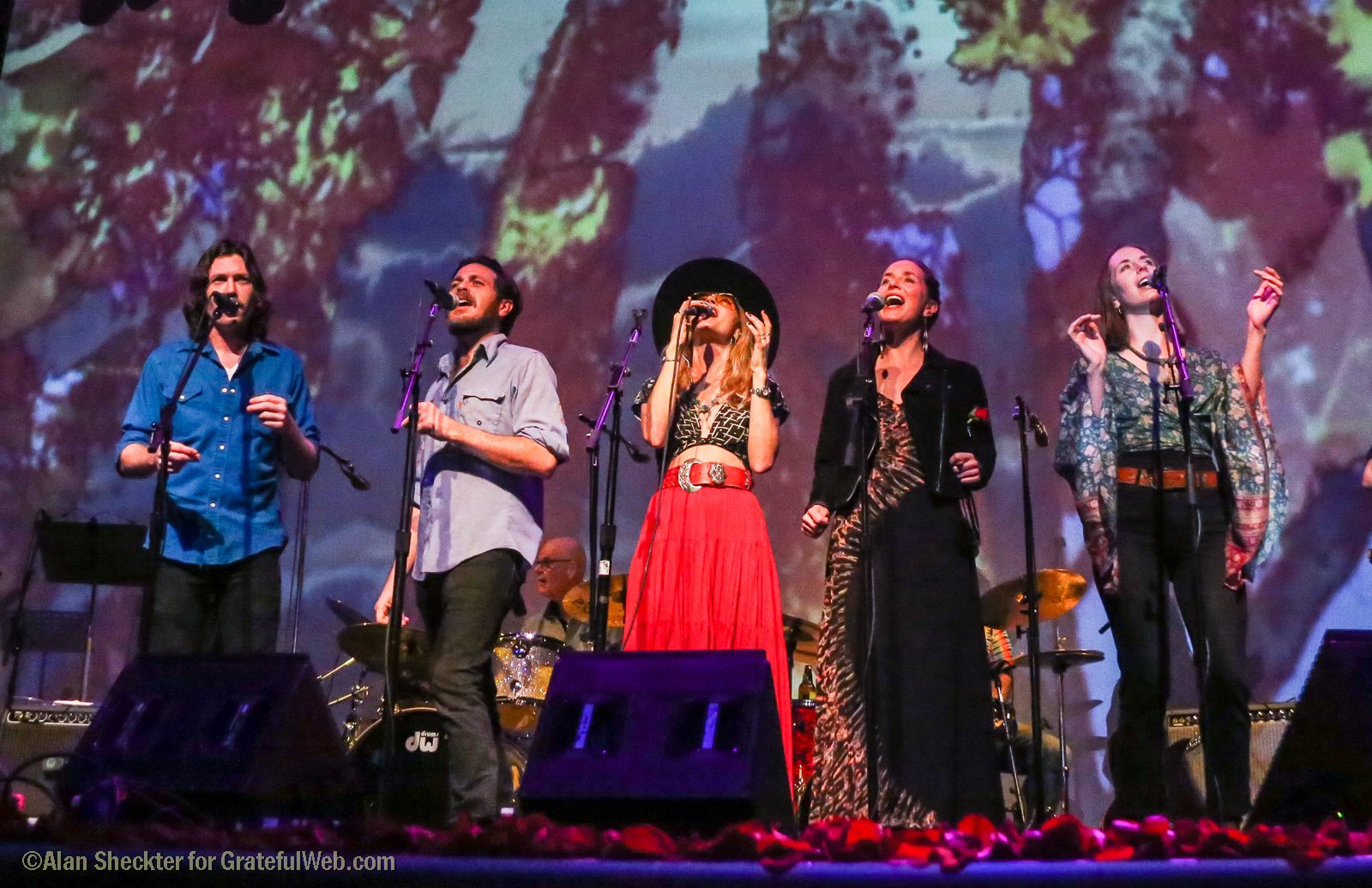 Next, the brothers of Brothers Comatose, Ben and Alex Morrison, as well as Oakland's T Sisters sister trio led the production of the Mama's and the Papas' "California Dreaming." Loiacono remained onstage as a guitarist for this number, along with the aforementioned Lebo (guitar), Adams (bass), Siegel (keys), and Molo and Lane (drums).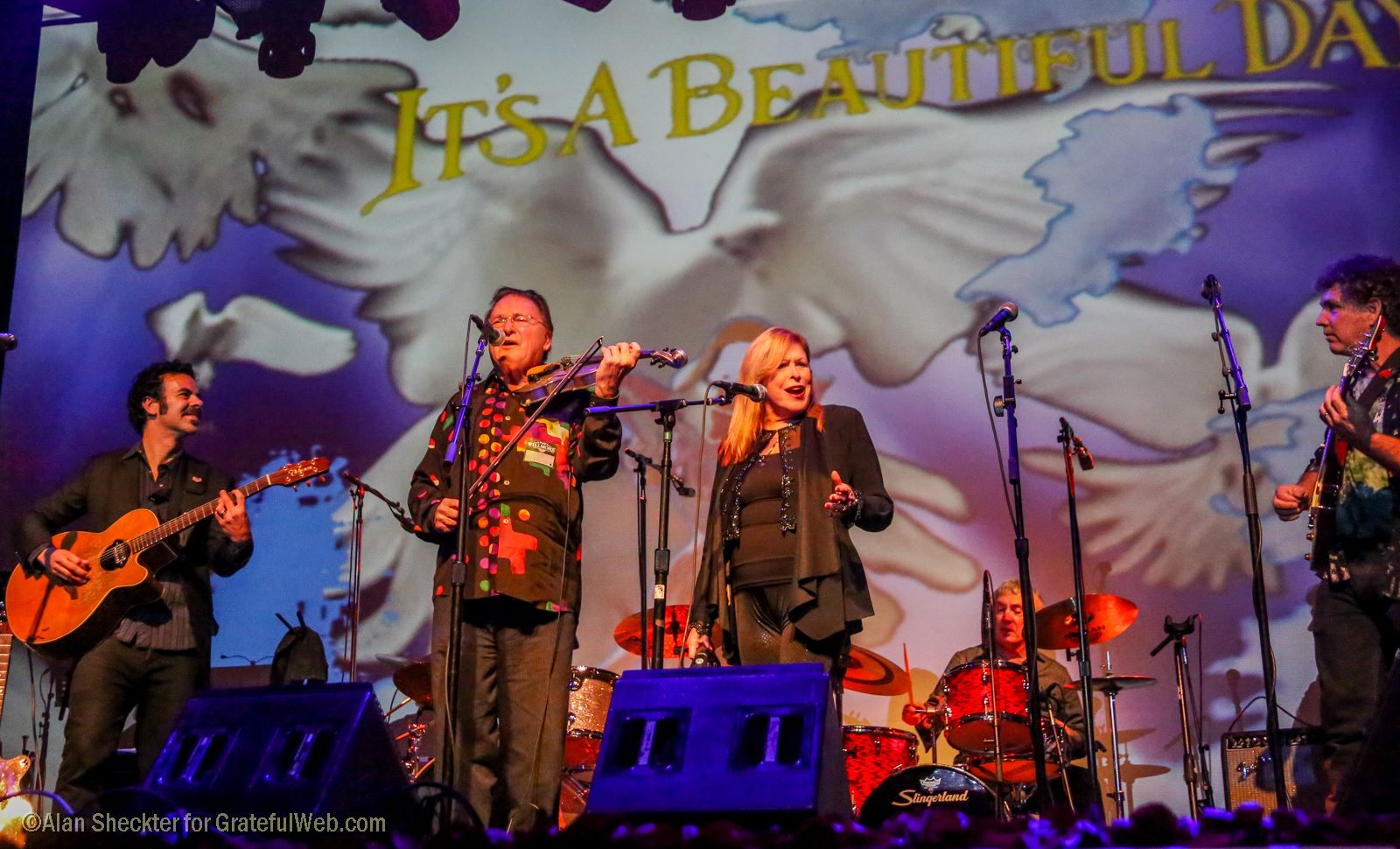 It's a Beautiful Day, a darling of the San Francisco music scene back in the day, sidled out next, performing their trademark violin-spotlighted, "White Bird." Before the tune, band co-founder David LaFlamme said the crowd, to plenty of applause for his play on words, "You know what's wrong in the world today? There's too much violence and not enough violins." The epic song, which contained swirling fiddle and guitar jams on the record, was brilliantly delivered, with bigger, more soaring jams than the original. The band, which is still active, includes David (fiddle and vocals) and Linda LaFlamme (vocals), Rob Cunningham (guitar), Gary Thomas (keys), and Val Fuentes (drums), all of whom were on-hand.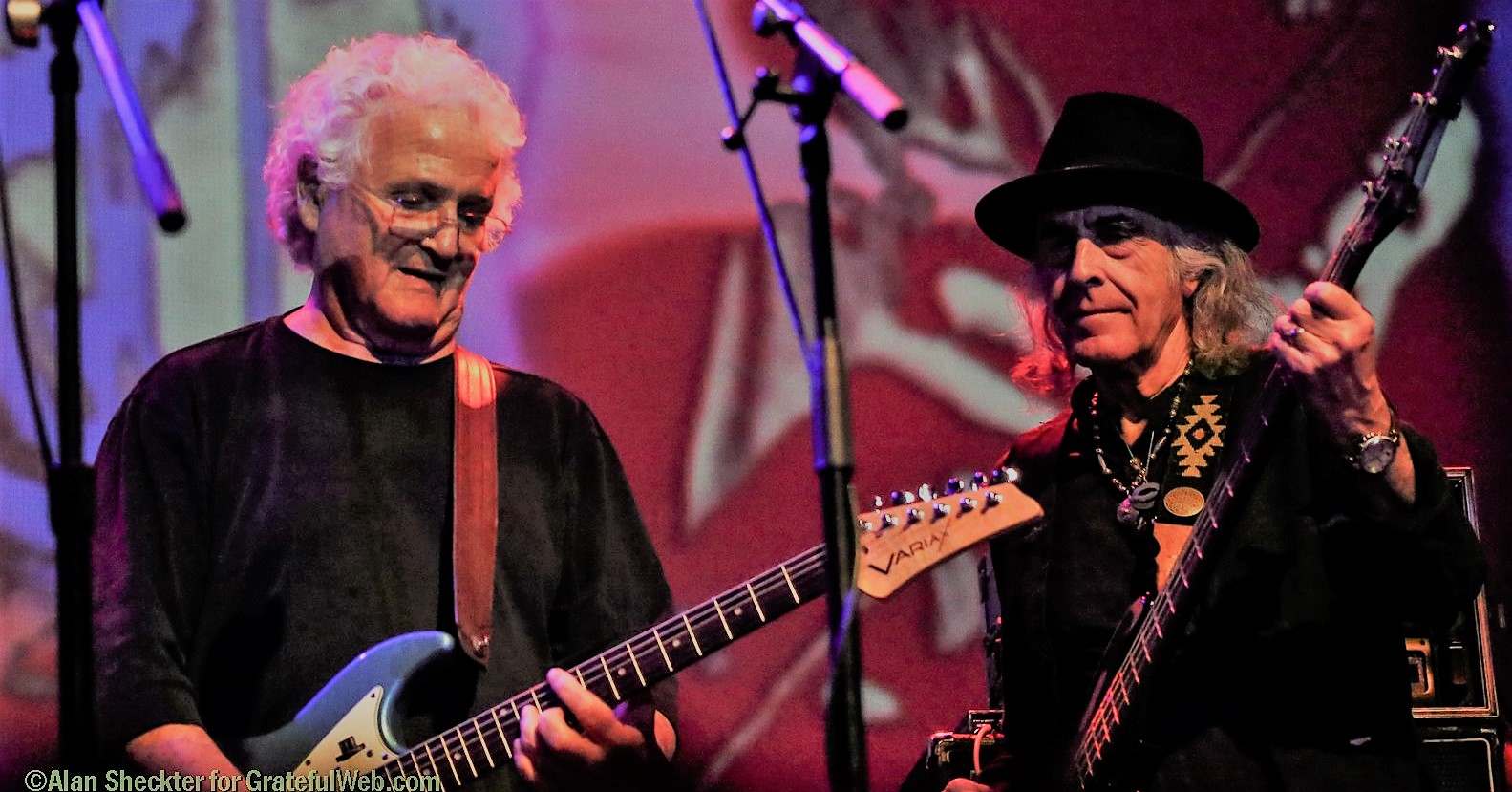 David Freiberg, an original member of Quicksilver Messenger Service that provided an integral voice of the San Francisco music scene of the late 1960s and early '70s, and a core member of the 1970s Jefferson Starship, revisited two of QMS's biggest songs, "Fresh Air" and "Pride of Man." His wife, Linda Imperial, who is part of Freiberg's modern-day version of the band, sang co-vocals on both songs as Lebo, McNamee, Sears, Siegel, Molo, and Lane brought the temperature up with searing accompaniments and jams.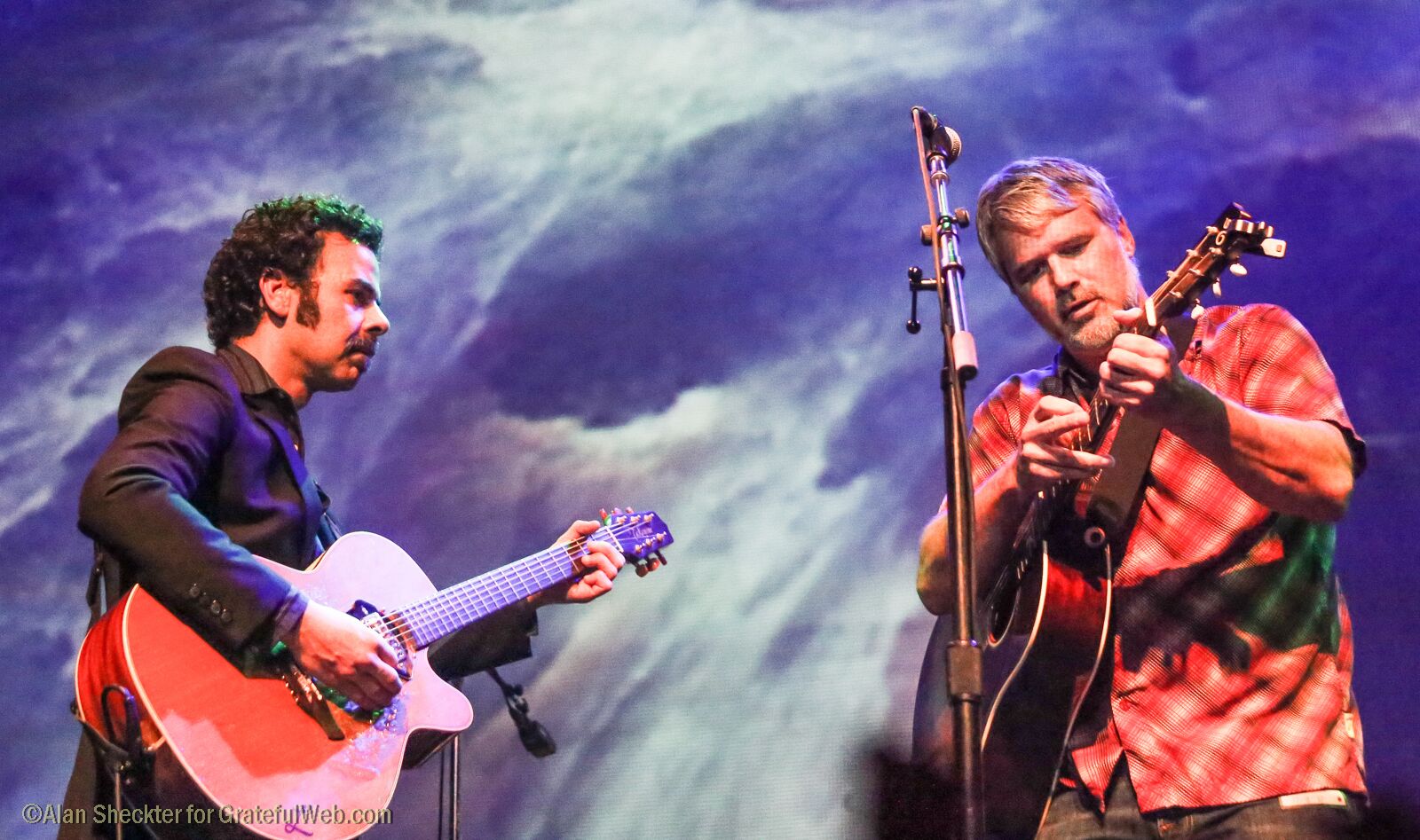 Next, Bo Carper (New Monsoon) led Lebo in an acoustic duo performance of "Embryonic Journey," an enduring Jefferson Airplane instrumental that songwriter Jorma Kaukonen has kept active for more than 50 years.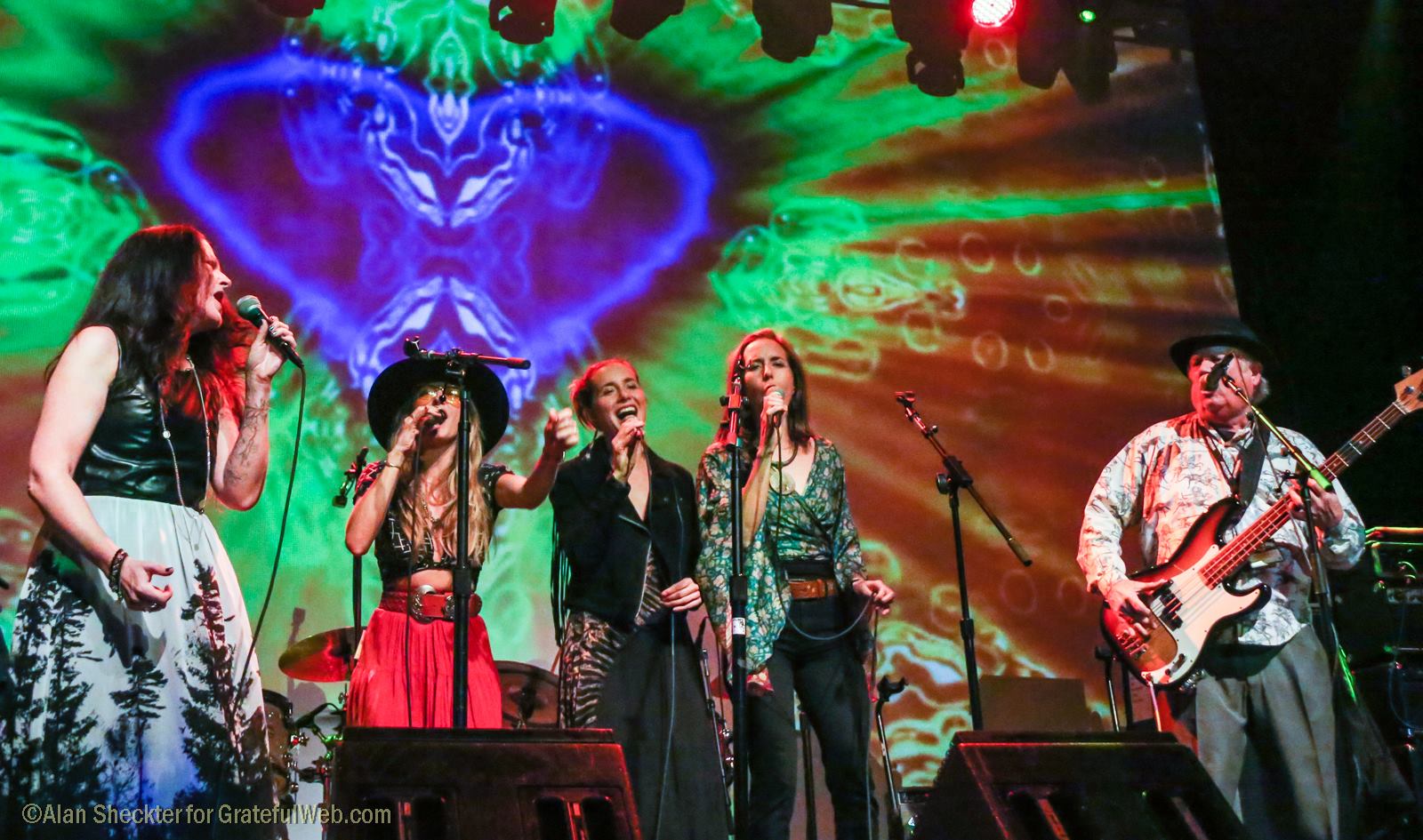 The first set concluded with two blues rockers, "Summertime" and a powerful "Piece of My Heart," from the Big Brother and the Holding Company catalog. Original band members Peter Albin (bass) and Dave Getz (drums) provided a more-than-ample bottom end, and Darby Gould (formerly of Jefferson Starship), and lead vocalist of the band's current incarnation assumed Janis Joplin's famous lead vocals. The T Sisters' backup vocals and a small horn section featuring Michael Bello added to "Piece of My Heart's" already substantial energy.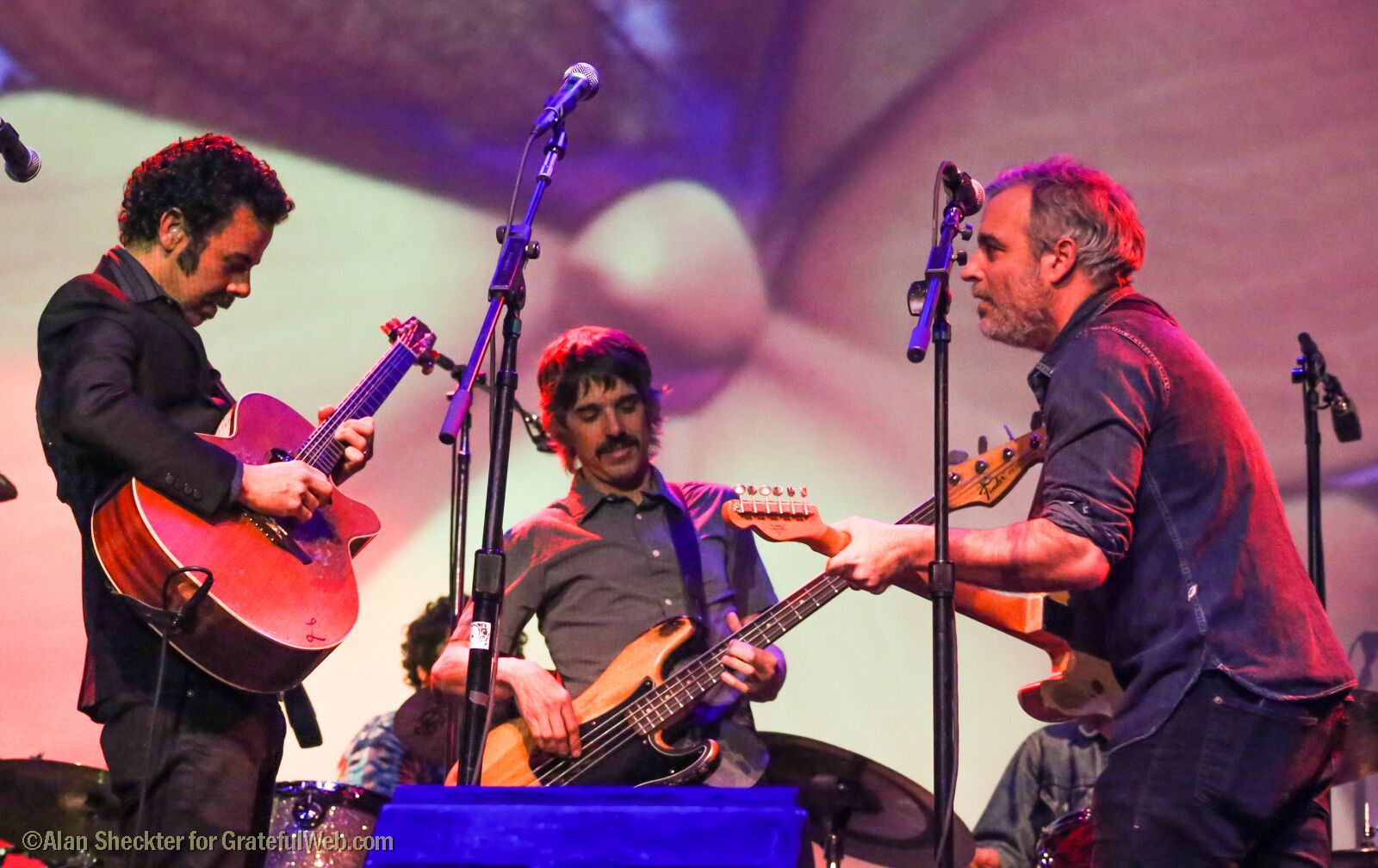 Lebo commented on pulling off performances that feature so many diverse musicians. "We are never all together until the day of the show," Lebo said, describing how he creates arrangements for so many different groups. "I always try to look at the group on hand, suss out what I think are the 'special powers' of the players, and then find ways to let those special powers shine. Not a hard task at all when you have so many amazing musicians on hand!"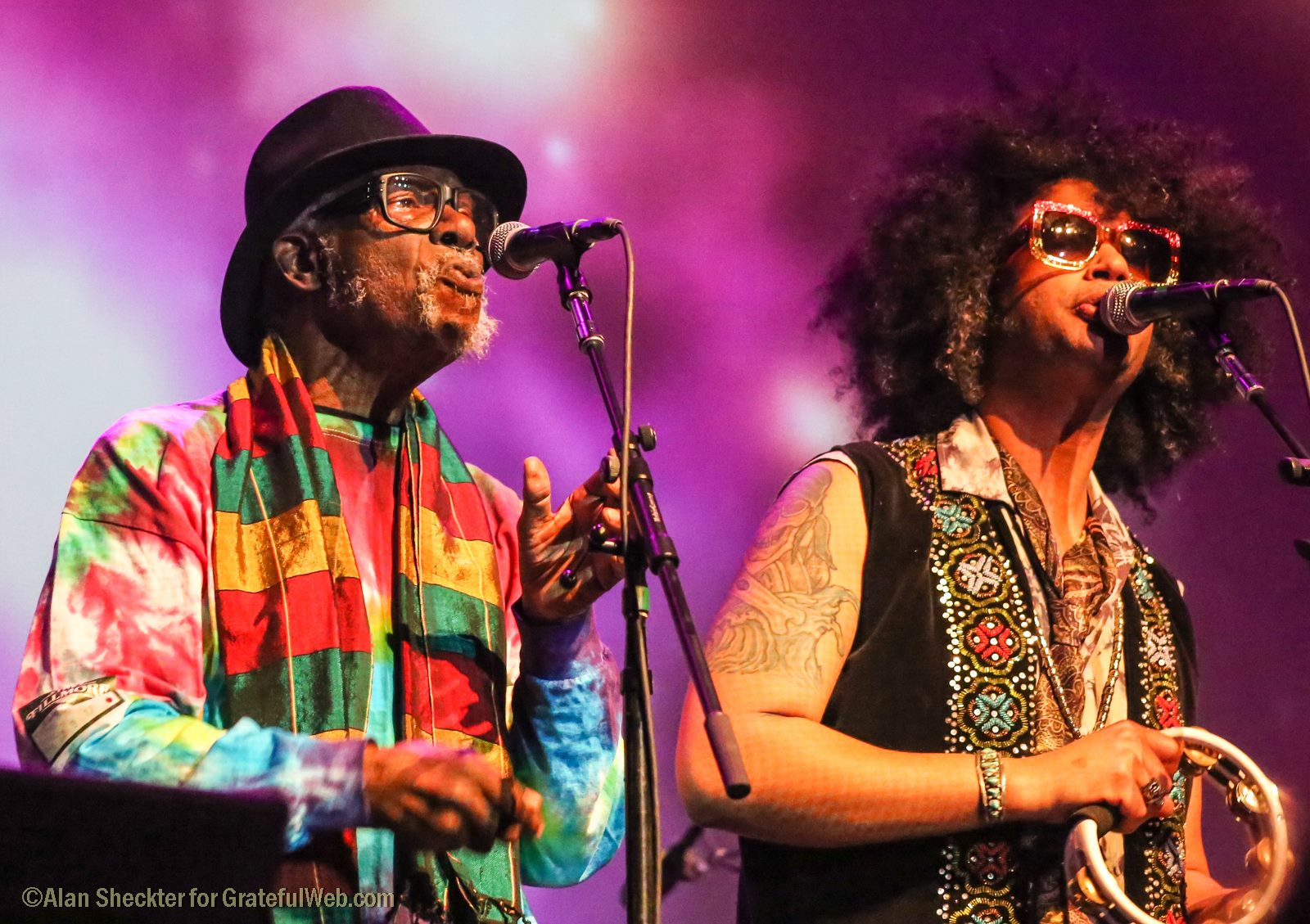 The iconic songs and performances continued in the second set, which began with Lester Chambers of the original Chambers Brothers, along with his son, Dylan, fronting first the gospel-tinged "People Get Ready," the Curtis Mayfield-penned tune that the Chambers Brothers used to cover, as well as a triumphant version of the band's defining song, "Time Has Come Today."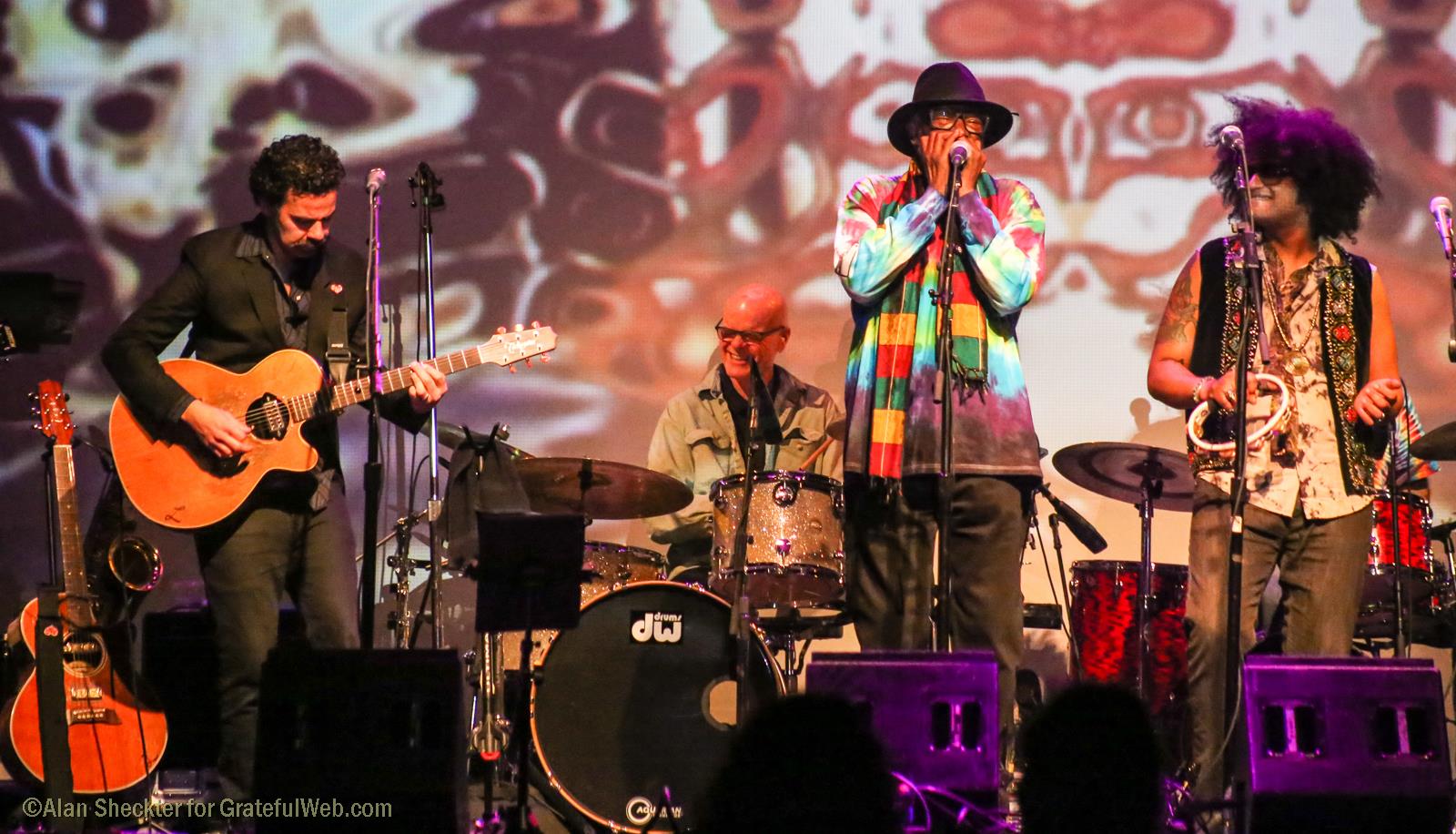 Next, Lebo and his guitar delivered channeled Jimi Hendrix with an impassioned and adventurously sonic version of "Bold As Love."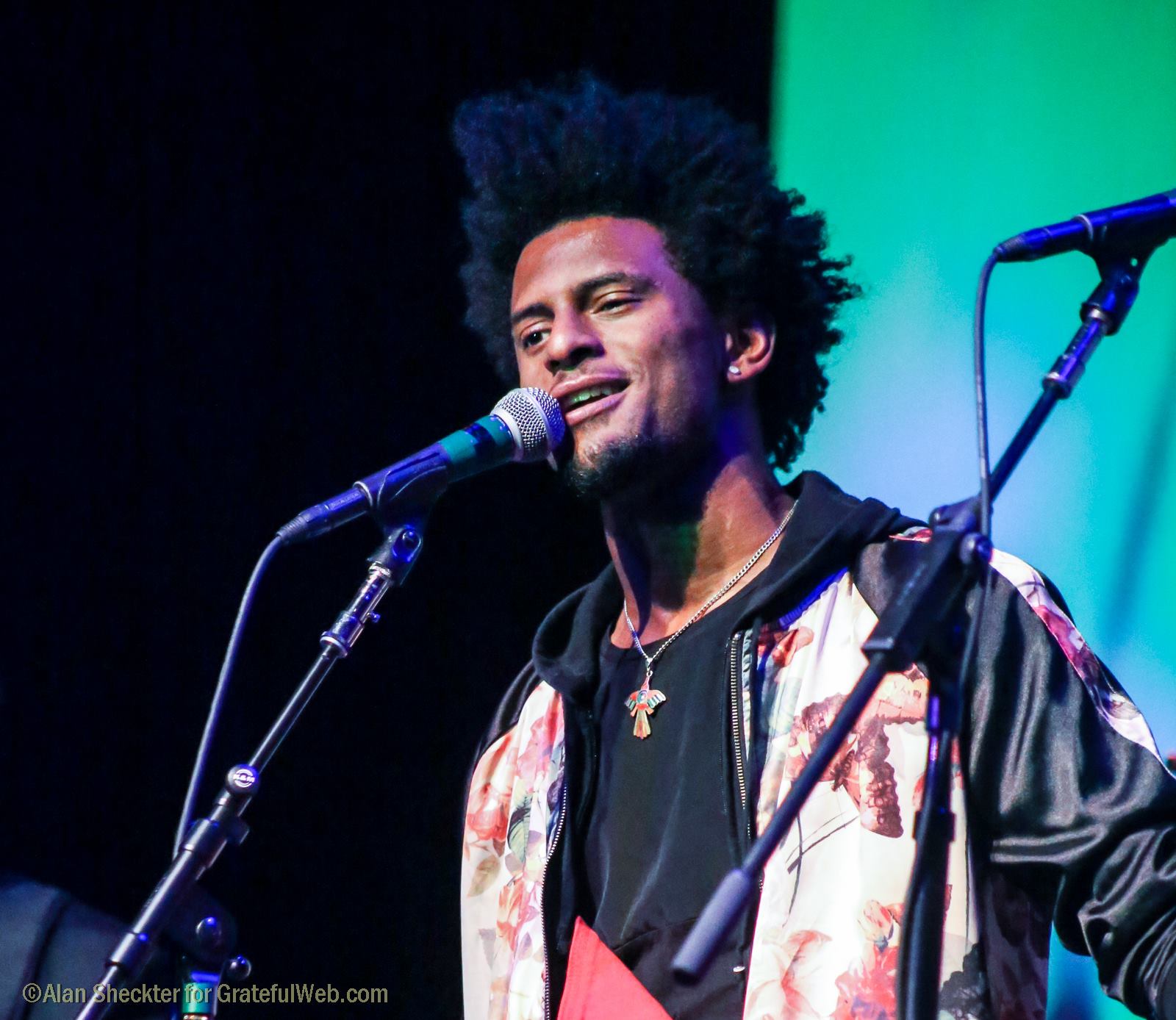 Ziek McCarter, front man of Con Brio, and at 25 likely the youngest performer of the night, made his presence indelibly known on the next two numbers, on which local favorite Bobby Vega also appeared, on bass. First was "A Whiter Shade of Pale," the 1967 classic by Procol Harum, a group that produced a progressive sound that some have referred to a "Baroque rock."  The audience audibly "oohed and aahed" as Siegel delivered Matthew Fisher's regal opening keyboard passage and remained spellbound as McCarter and his commanding stage presence voiced the Brit-pop hit's lyrics.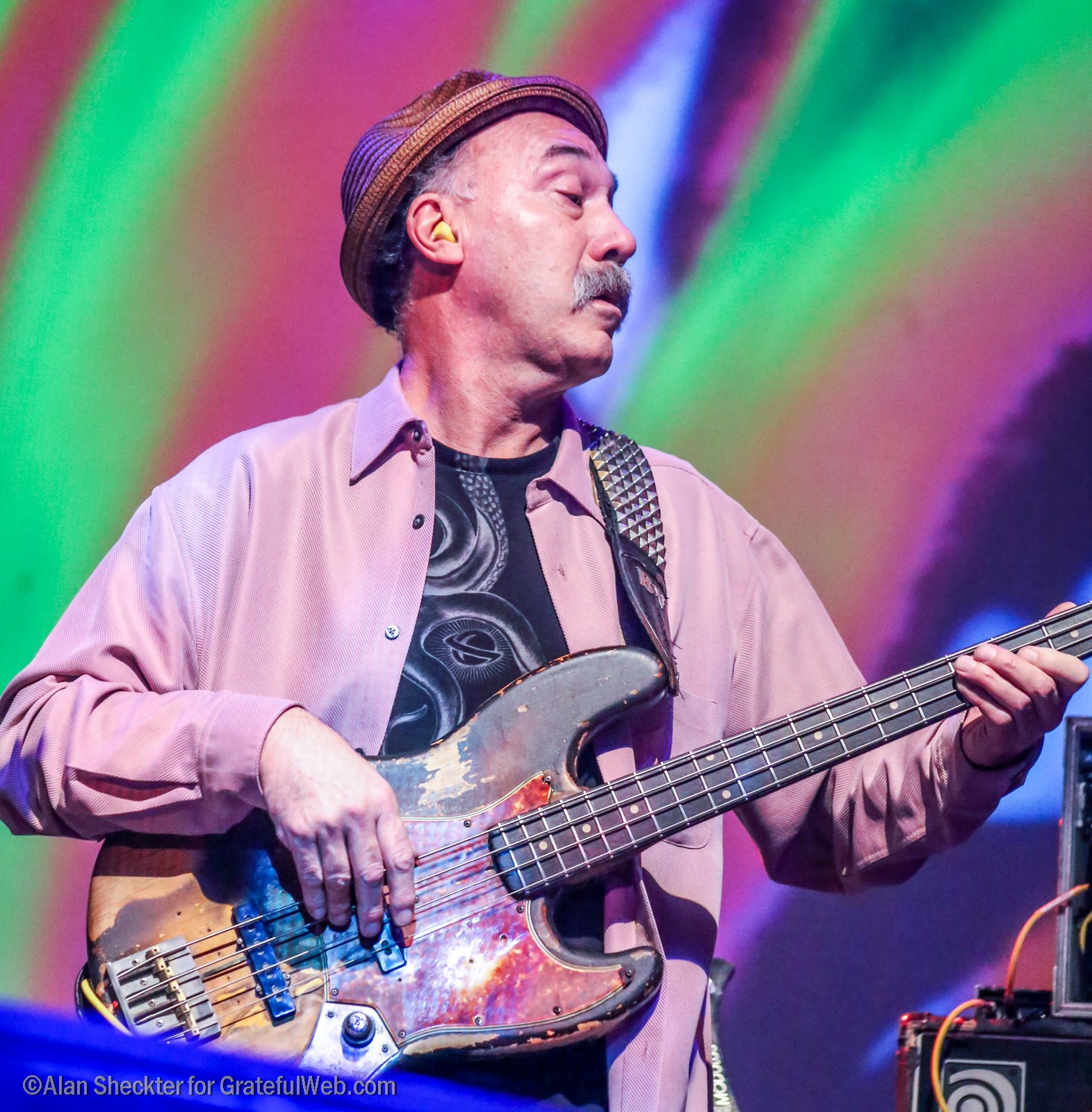 "I know Ziek because ALO has been on some festivals with his band, Con Brio," Lebo said. "I love his singing, and when I was mulling over songs from '67 for this show, I imagined that Ziek could really soar on this song. I asked him if he'd be interested in coming down and singing it. We ran it at sound check, and everyone's jaw just dropped. Clearly, he has the skill to nail a song like this, but what's so cool, is that since it's not really his bag, he was able to bring something new to it, which in my mind, is a much higher form of art than simply re-creating something."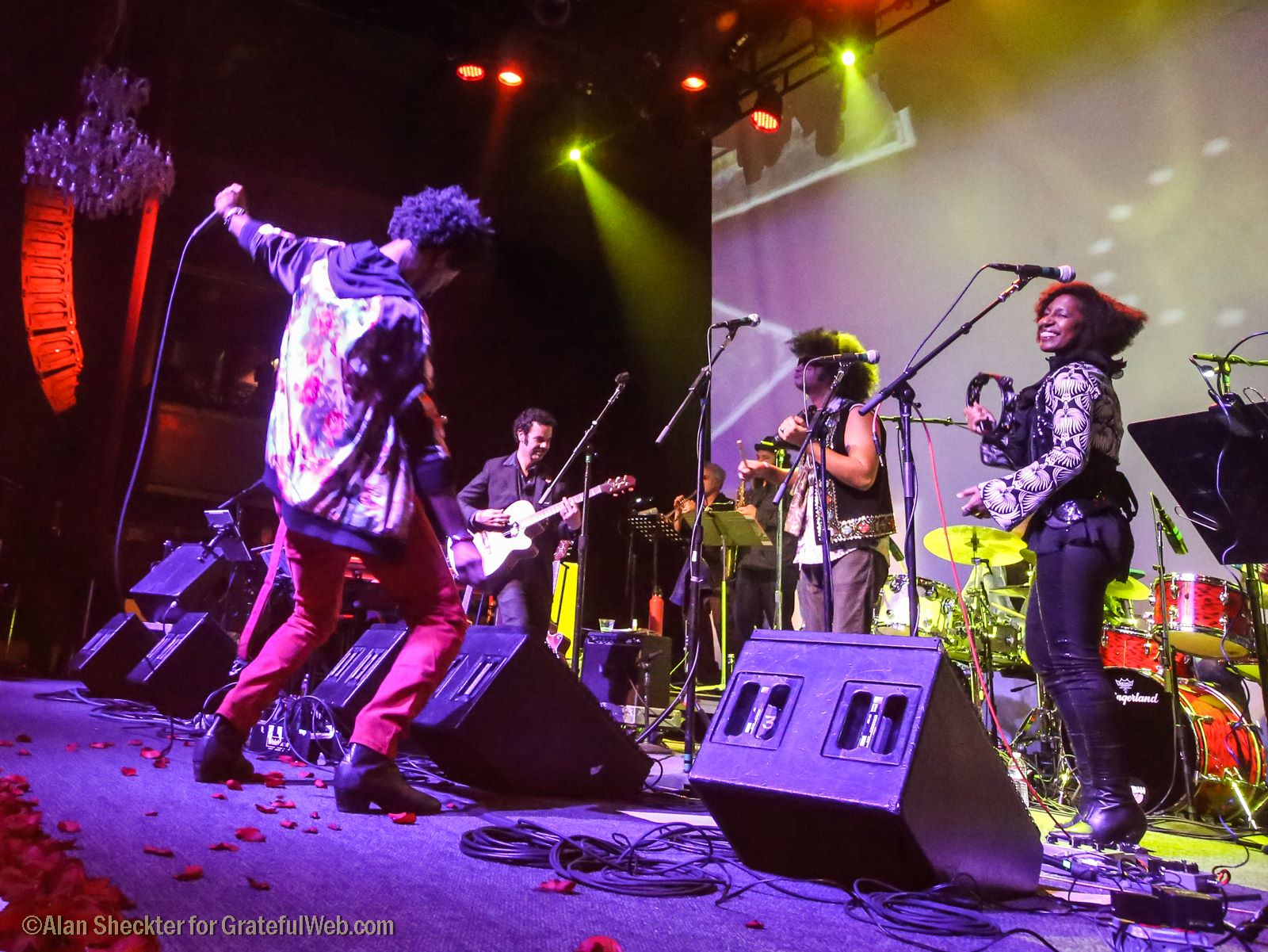 Next, McCarter returned to his own musical wheelhouse, leading what may have been the evening's climax, Sly & the Family Stone's "Sing a Simple Song." The psychedelic-colored funk 'n' soul tune, originally the B-side of Sly's huge hit, "Everyday People," drew many who were seated in round tables around the room to rise and move their hips – more than any other song. With Lesley Grant (Katdelic) on backup vocals, and horns accompanying Lebo, Vega, and Sless (and others), McCarter was a definitive showman, striding along the front of the stage, picking up and tossing handfuls of rose petals, and showing off his own big-energy dance moves.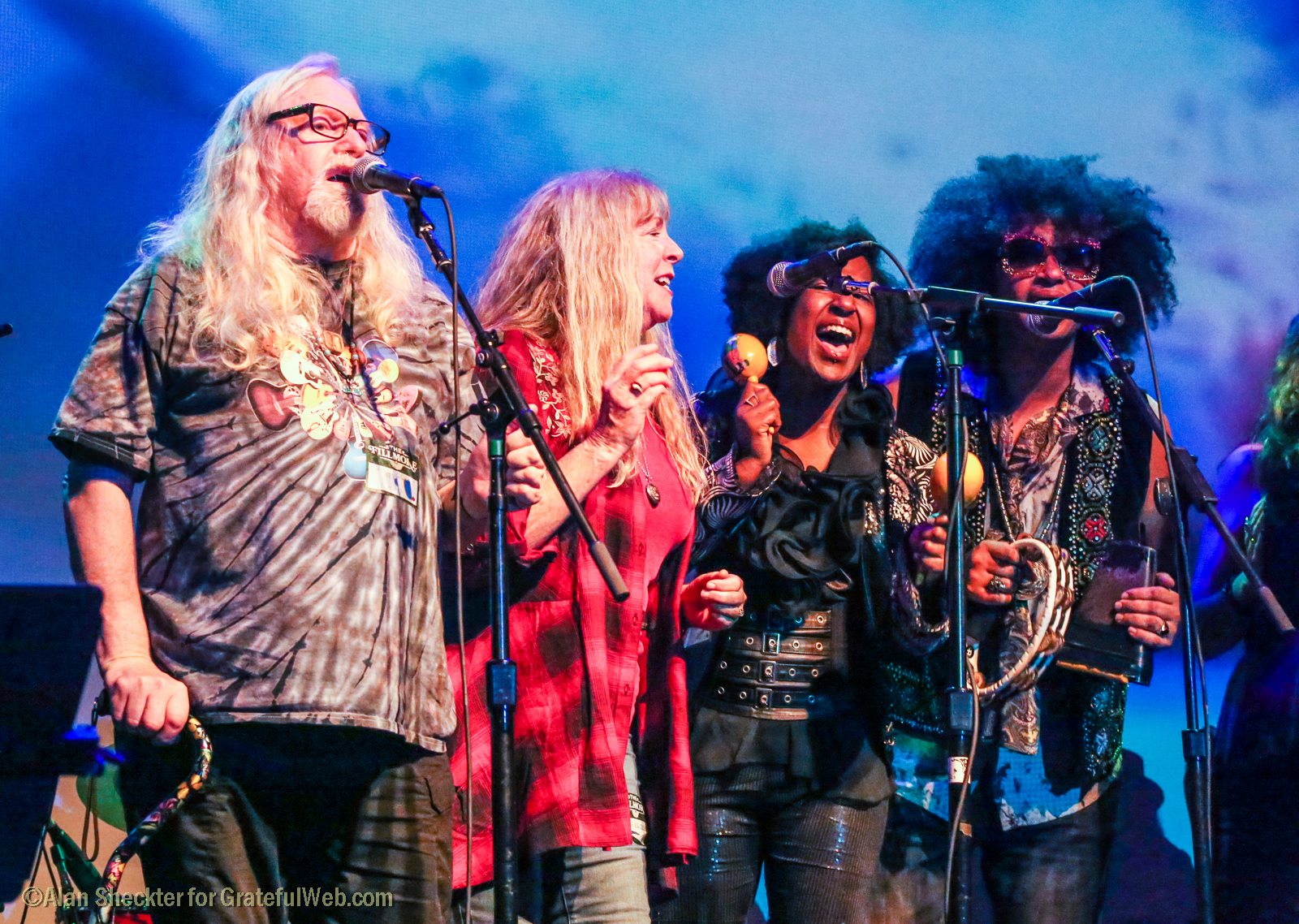 Norman Greenbaum led a festive version of his big hit, "Spirit in the Sky." Bonita Capps and several others helped with backup vocals as a plethora of others turned the song into a celebratory happening.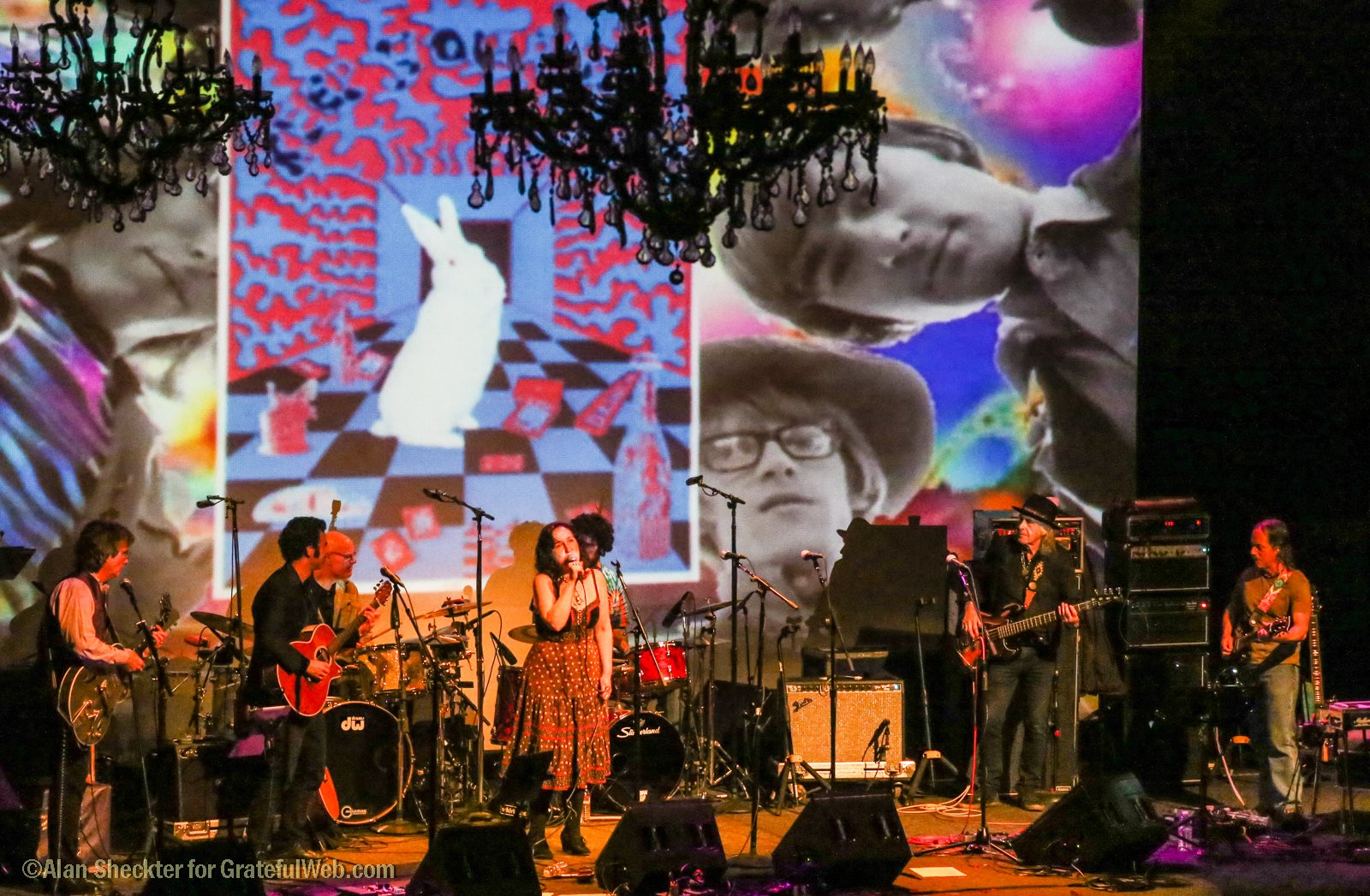 The Jefferson Airplane was celebrated at the end of the second set, with singer-songwriter Paula Frazer (Tarnation) assuming Grace Slick's clear and haunting vocals on "White Rabbit." Darby Gould returned to sing "Somebody to Love," with Freiberg and Loiacano coming back to add to the band-at-the-moment of Lebo, Sless, McNamee, Sears, Siegel, Molo, and Lane.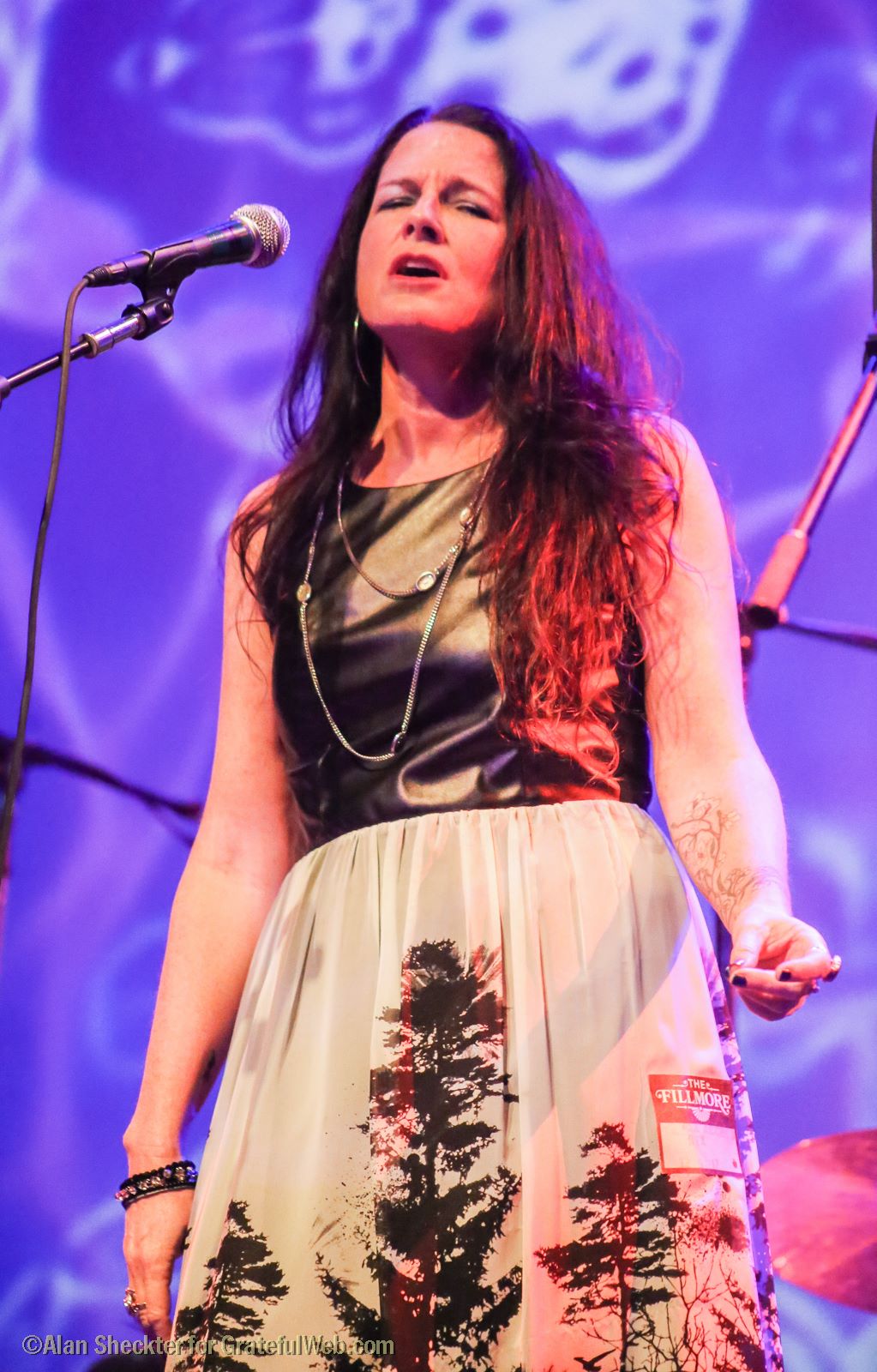 After a short break, and in keeping with the Rex Foundation's historic Grateful Dead connection, the theme of the evening, and the makeup of the crowd, the festivities closed out with a set of songs from The Grateful Dead's live catalog. The tribute to the archetypal San Francisco band began with the T Sisters' you-could-hear-a-pin-drop performance of the beloved ballad, Jerry Garcia/Robert Hunter's "Attics of My Life."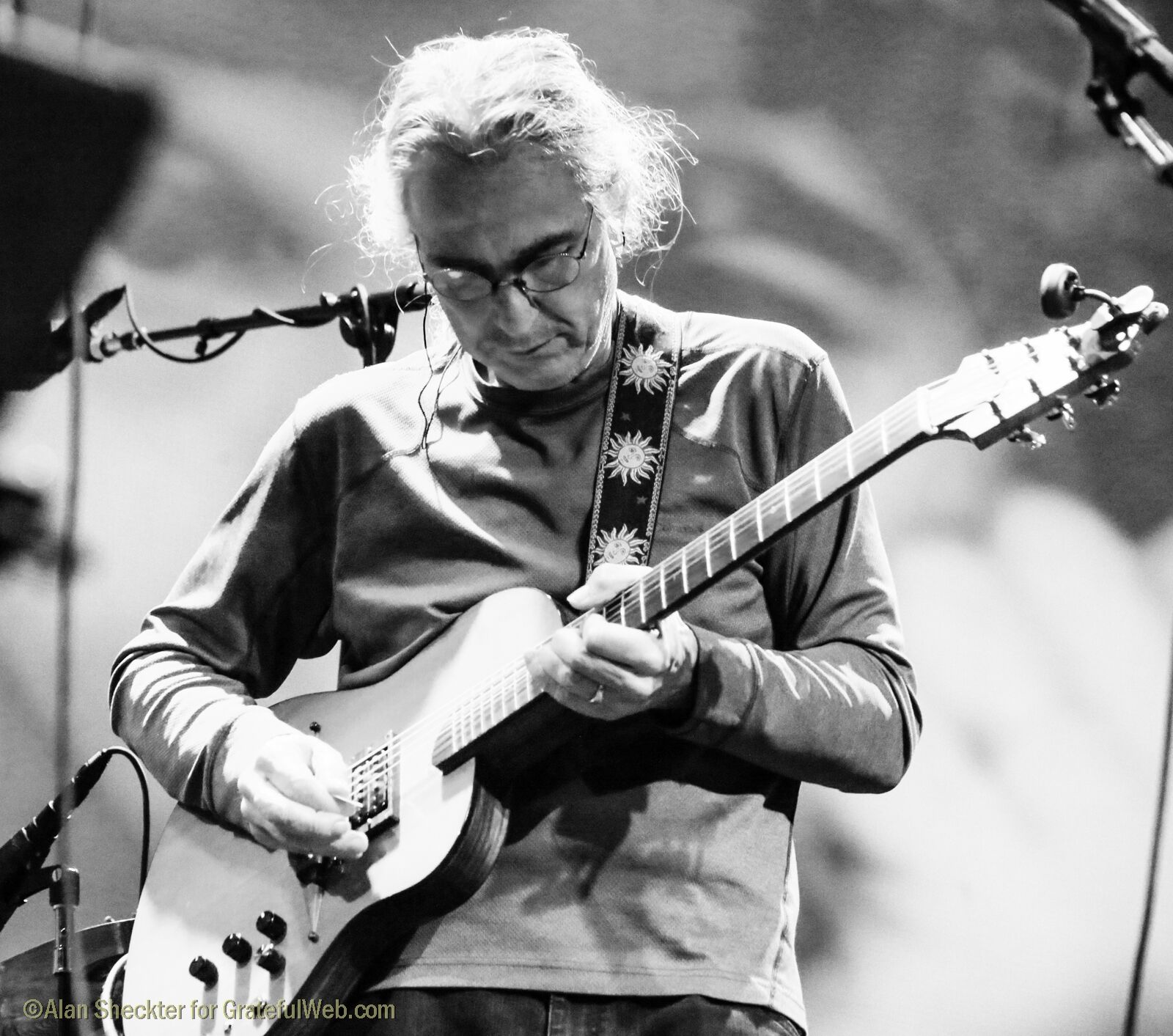 Next, the band, now featuring Lebo, Frazer, and Adams on vocals, and David Gans making an appearance on guitar took on "Viola Lee Blues," one of the Dead's earliest and untamed blues-rock pieces of music. "Cold Rain and Snow," which, like "Viola Lee Blues," was featured on The Dead's eponymous debut record, which was released in 1967.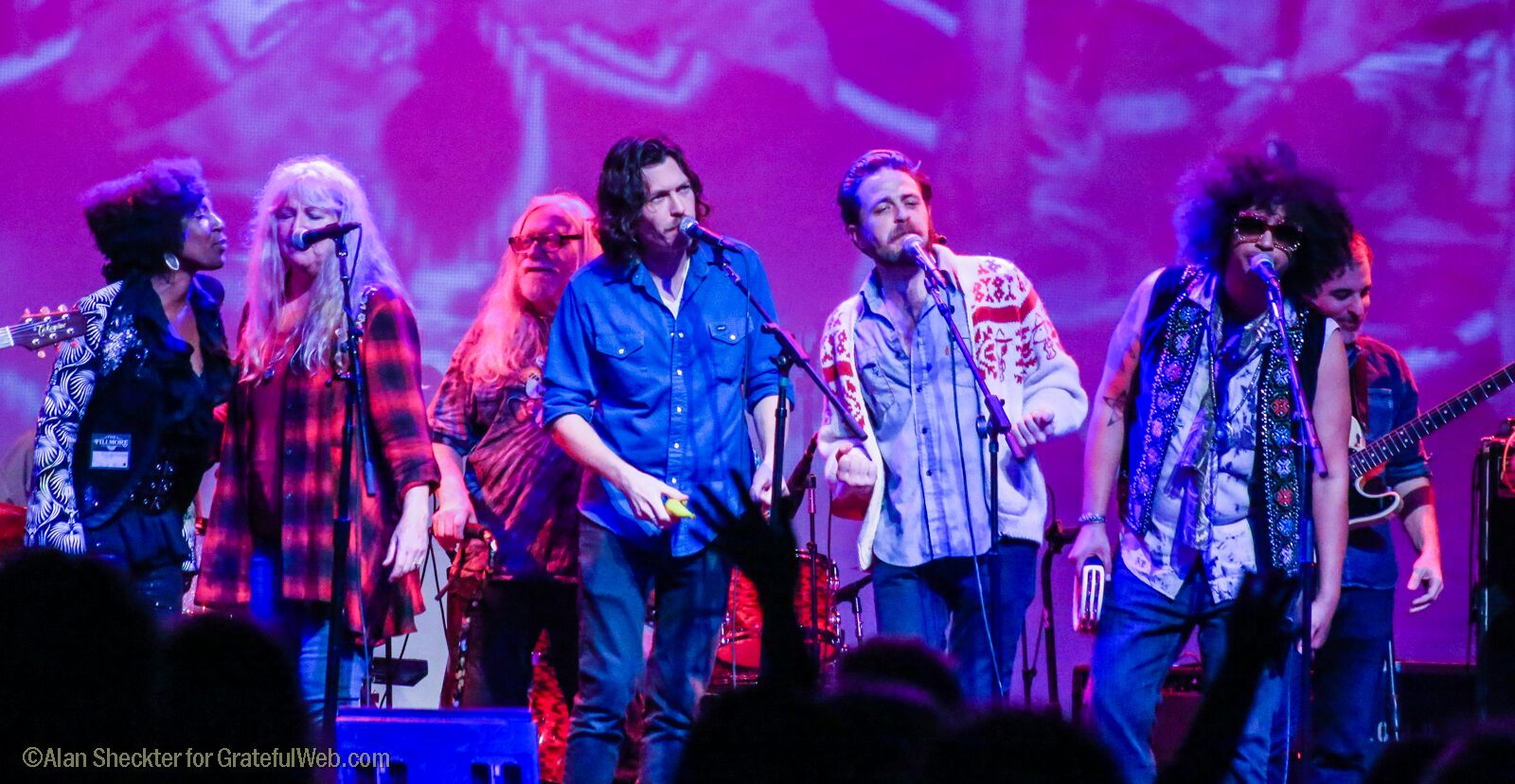 "Dancing in the Streets," the namesake of the event and that Martha and the Vandellas' '60s classic that The Dead adopted and performed during most of their career, came next. And finally, to close out the set, and with Brothers Comatose's Ben and Alex Morrison leading the vocals, the big band performed Buddy Holly's "Not Fade Away," another song that was a Grateful Dead standard seemingly forever.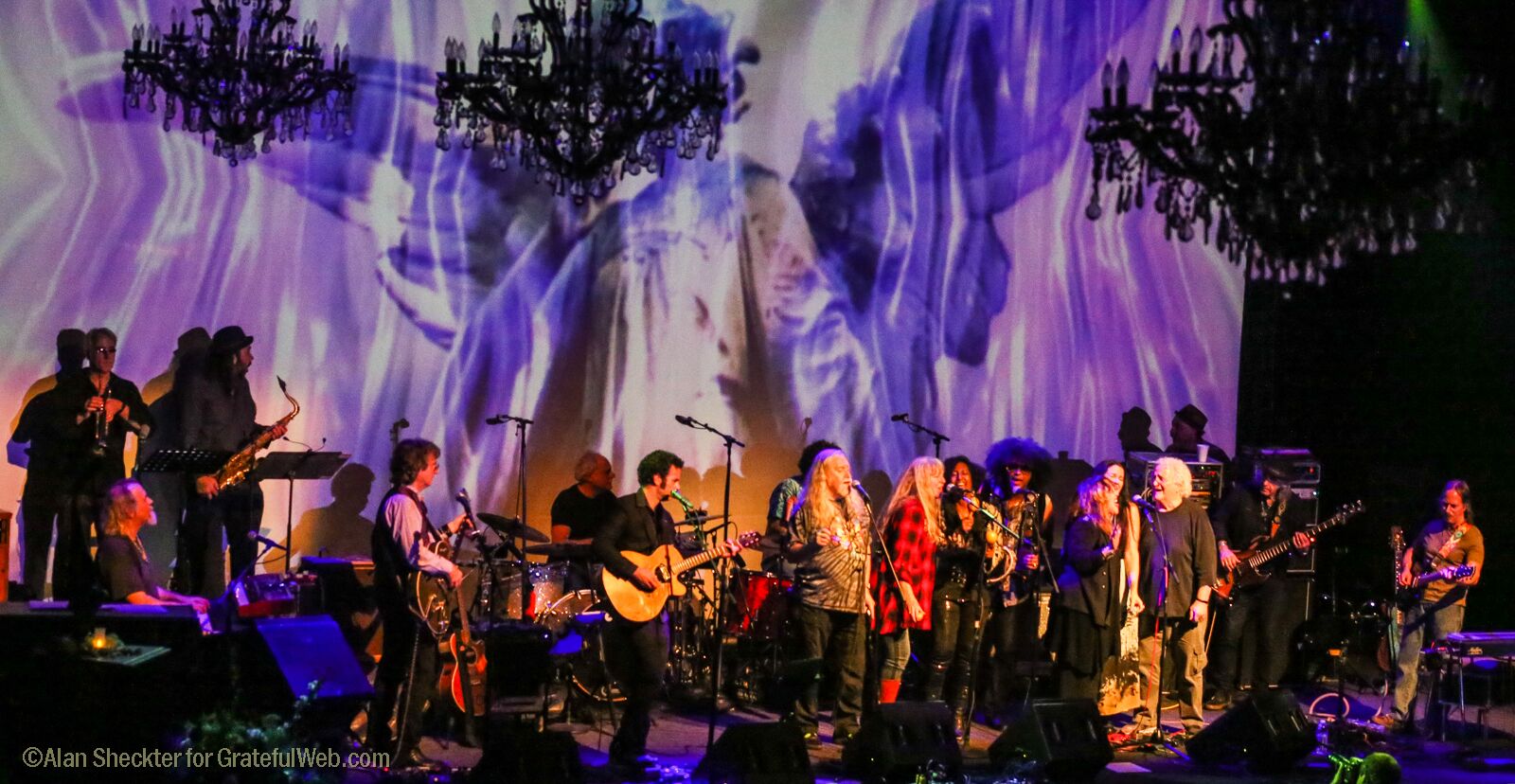 With McNamee sporting a "Sergeant Pepper"-styled coat, everyone took the stage for a quite apropos encore, The Beatles' "All You Need is Love."