We like to think of ourselves as intellectually superior beings. I am speaking of the jamband fan of course; but based on my observation, I am sure you already assumed that. We like to think of ourselves as intellectually superior, and we talk out of both sides of our mouth in doing so. We promote inner balance and are renowned for drug use. We promote originality, but foam at the mouth at a song played every 3rd show on summer tour for 30 years. We liken our musical preferences to art at its highest and we ignore anything that the masses have given the same validation. We are hypocritical and too pompous to know it. Within our ranks, where this split personality is the status quo, we love to measure ourselves against others in the scene; proudly and constantly harkening back to our first show. Your first Phish show was 1998? That's cool. I saw them in a little 2000 seat venue in Tennessee in 1994. You guessed it. That means I am intellectually superior to you. But don't worry. For every time I've told that story, and it has been quite a few, I have heard serious one-ups-man-ship from many of your parents. At my first Dead show I was honored to hear an older head wax poetic about the sound of the 80's. As if Brent was what was missing from the 93 line-up.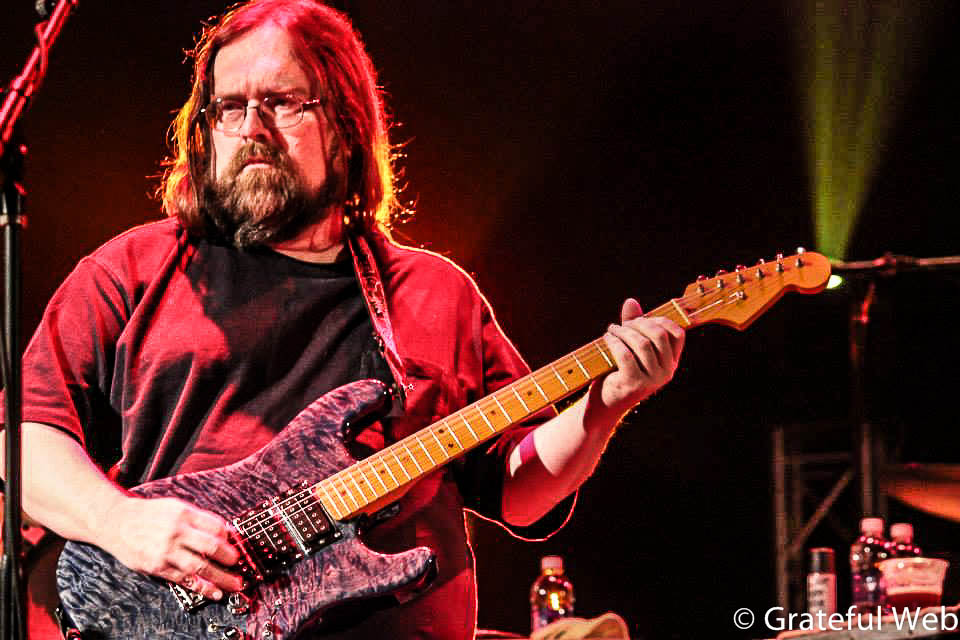 For many of us, not only do we like to relive that first musical moment for the sake of our place in the pecking order, but because we cannot fathom the band that we saw then as the band that we see now. It is only with a few select bands, where time and space aligned for me, that I can think about the vast change the band has undergone since I first heard them and still feel the same about what they are doing now as I felt about what they did then. Sure, bands like the Slip come along once a millennium, reinventing themselves with each new album, but for the rest of the bands in this vast category of jam, the clock on what is new and how it compares to what you were begins to tick the first time I see you.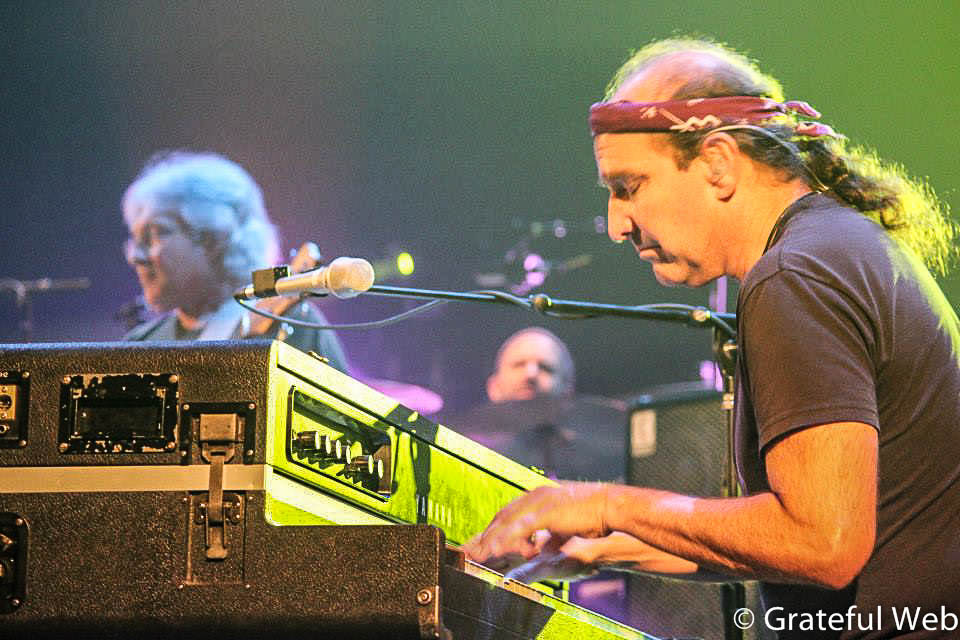 Of course, for every rule, there are exceptions. And then there are those bands for which the rules don't apply. While the cast of characters who make up Dark Star Orchestra changes from time to time, and will even change again I am sure, this band's sound is not about what has happened and what is yet to come because, in the dimension where they take the stage each night, it has all happened and is all still yet to come. Far out thinking I know, but for a band whose entire existence is based on taking what has happened and making it new again, DSO seems to have found a gap in the space-time continuum. Time does not exist where DSO exists. Not in the way that we understand time, that is. All of time, and by that I mean all of the years the Grateful Dead performed live, are occurring simultaneously until the first note of a DSO show is strummed. Then the audience is transported to a small field house in Western New York in the spring of 1977. Perhaps we are taken to a mid-Atlantic football stadium in the summer of 1994 or even the famed acid trips of 1969. Wherever and whenever it was is now and forever will be.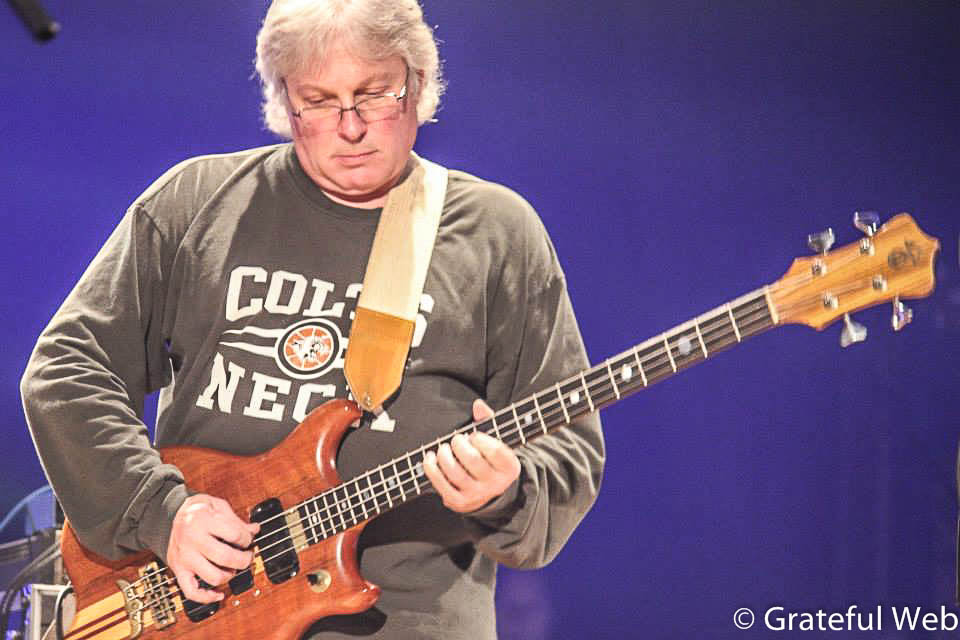 When DSO started to play their own shows, their own control over their existence began to unravel in the attics of my mind. Sure there are plenty of other Dead cover bands that play Pride of Cucamonga, Big Boss Man, Touch of Grey and France in the same show; but that is what set DSO apart. That is what gave them their rarified place amongst the snobbish jamband fans-a cover band that is appreciated as making something genuine. There is that next dimension again, but when DSO plays their own shows, the ability to access that dimension becomes cluttered with philosophical question about its existence at all.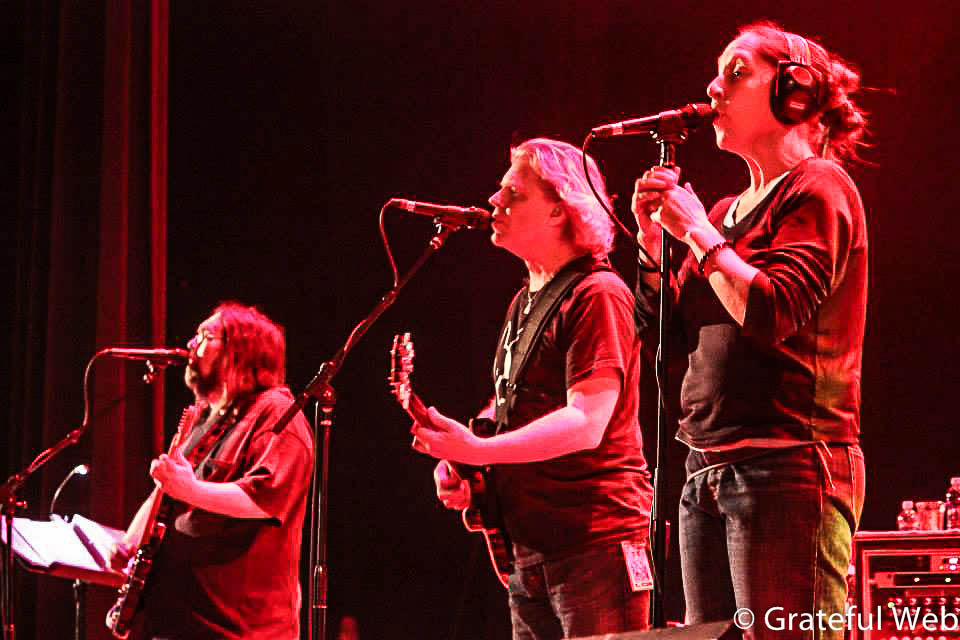 I am sure the band has their reasons for choosing to create their own setlists and it surely has made those fewer nights when they do delve into the specific archives of the Dead's previously staged attempts oh so much sweeter. The last time they took the stage in Lowell, MA was no exception. The night started out with the expected smattering of reasons to be excited. Beers in a locals bar, walls papered with the badges of law enforcement from around the world. Some members of the DSO band and crew in the corner enjoying hot wings. A nice sushi restaurant with a table full of jubilant band members out for a night with some of their closest fans who were all sitting down to break bread. Actually, it was a Japanese restaurant so no bread, but you get the picture. The stage was set for a relaxed evening for the band. The only concern I had was the stage itself, literal this time. As we drove into Lowell, we passed the old auditorium where the night's action was set to go down. I believed, in my snobbery, that I had seen countless other venues that were comparable to the auditorium, but my assumption about an echo filled- glorified basketball gym were annexed when we made our way through the cutthroat will call line, taking advantage of Laura's unassuming look as we quietly moved in front of a few other concertgoers to get out of the rain. Sorry if you are reading this and we forced you to stand in the steady drizzle even on minute longer.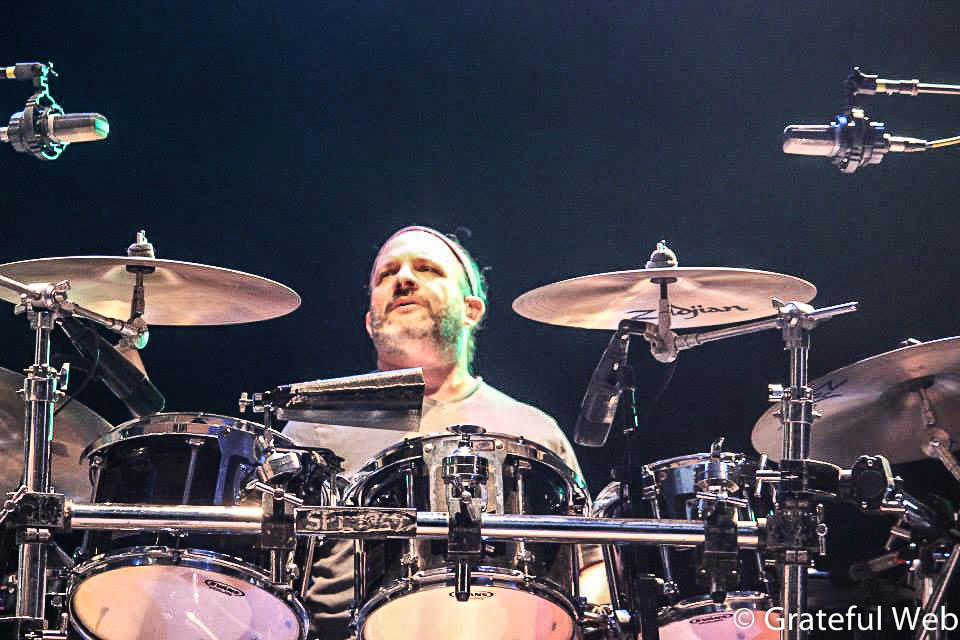 The ceilings were high. If you fail to remember anything else about this room, remember the ceilings are high. The room is round with a large dancing area on the floor in front of a few rows of sears that circle the entire venue and have an obscured audible sense for the venue as they are covered overhead by the balcony, with more seats than below, that circles the entire floor. The round room is juxtaposed by all of the straight lines used in the interior paneling, an artistic expression of strength and continuity. I felt the pride of this New England community that dates back to the hardscrabble days of the U.S. Revolution. High above the stage, the words 'Liberty to All' reminded me of what the forefathers of this area helped to ensure for generations to come.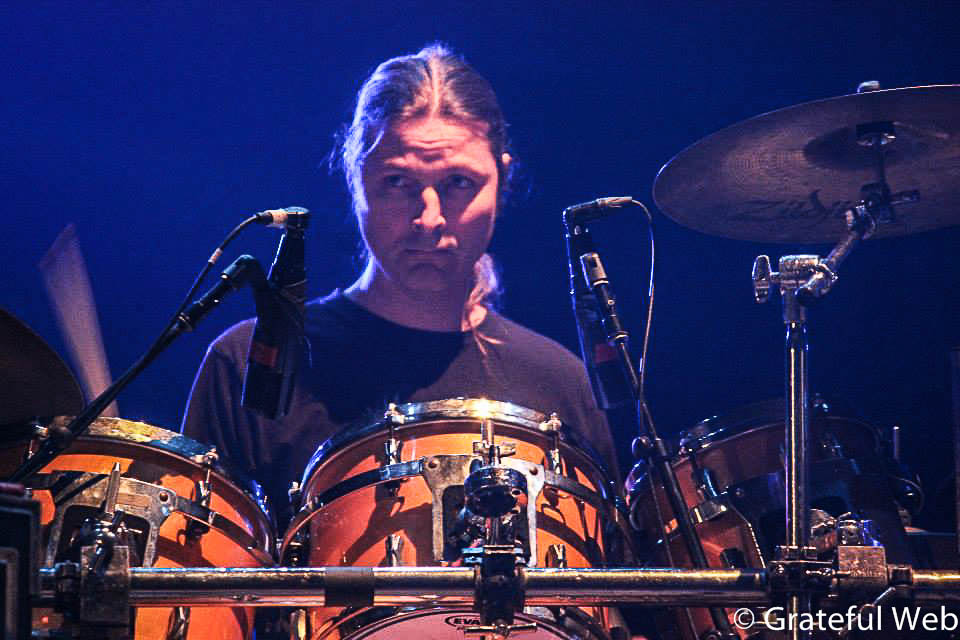 The high ceilings and light eating black backdrop gave the feel of a true Grateful Dead stage presence, the Dead that I remember, from the early 90's. It wasn't the music that was giving off that power. It was the acoustics, the vastness of the room contradicted by my proximity to the stage; it all truly transported me.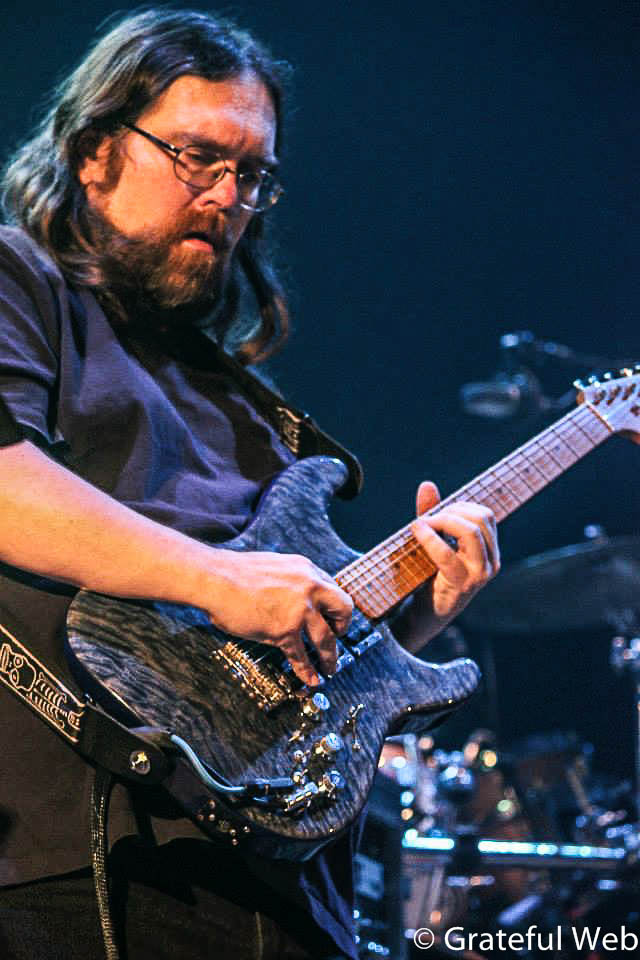 Then the music came. From the beginning, the arrangement of the songs did not feel ironic; songs were placed where they should be, where the sets of a time gone by had almost always paced them. It was a style of song arrangement familiar to most Deadheads, that of the late 70's. Shakedown opener. Me and My Uncle into Big River. Peggy-O. Each song came and never surprised as the one that undid the expected pattern of a true Dead show. By set break I knew we were watching history come to life.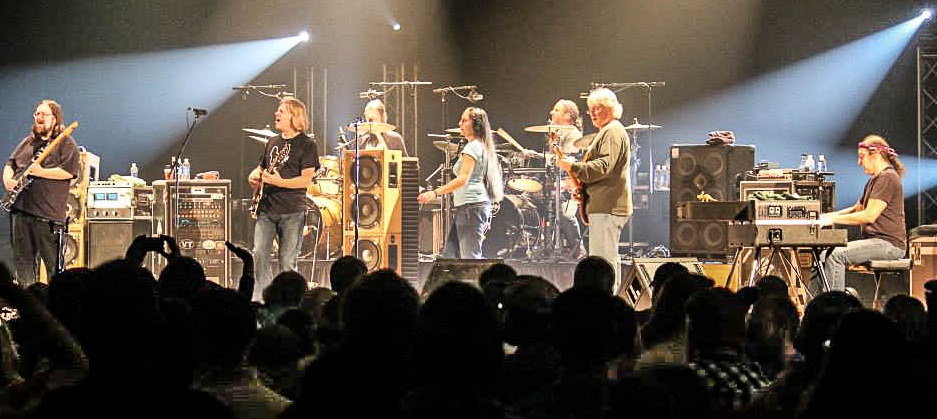 The music was filling the room, giving DSO the largest sound I have ever heard them attain. Their musicianship not in question, they have to play to the limitations of the rooms they book. Rarely have I seen them play in a room with this much sonic potential. They met the challenge handily.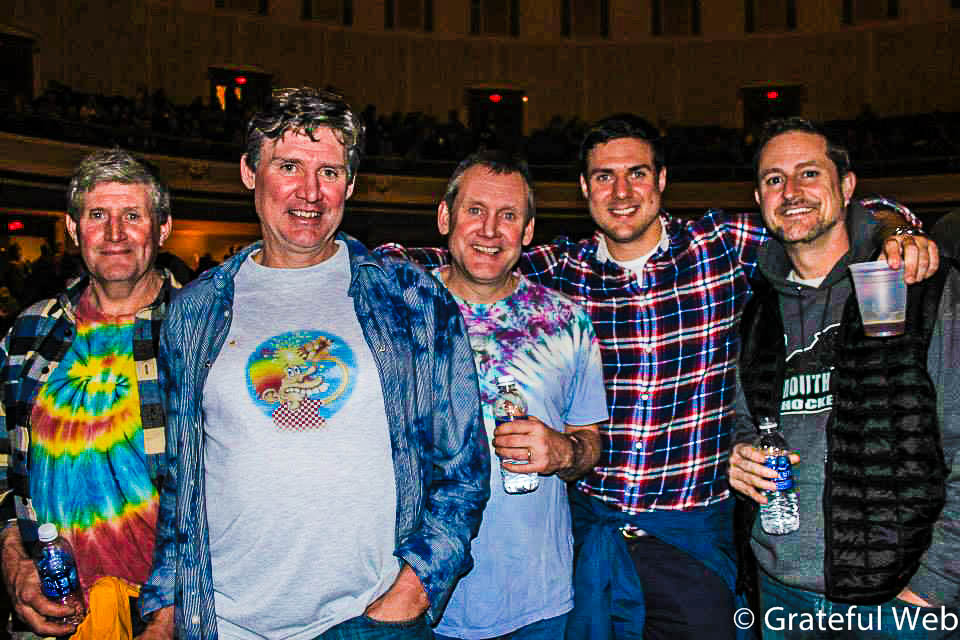 It was a night to remember, that I couldn't remember, that I experienced for the first time. I saw an old friend, the legendary Spinning Charlie Norman and we spent the present remembering the past. It was a night that I began to realize that so much of our community began on the East Coast. Don't believe me? Think about yourself and 3 other people that would enjoy this article. How many of that group was born between Ohio and the Atlantic? And it was a night that I saw how far DSO could go. But they've already been there and will come back again, just as soon as the venue and the setlist align in their dimension.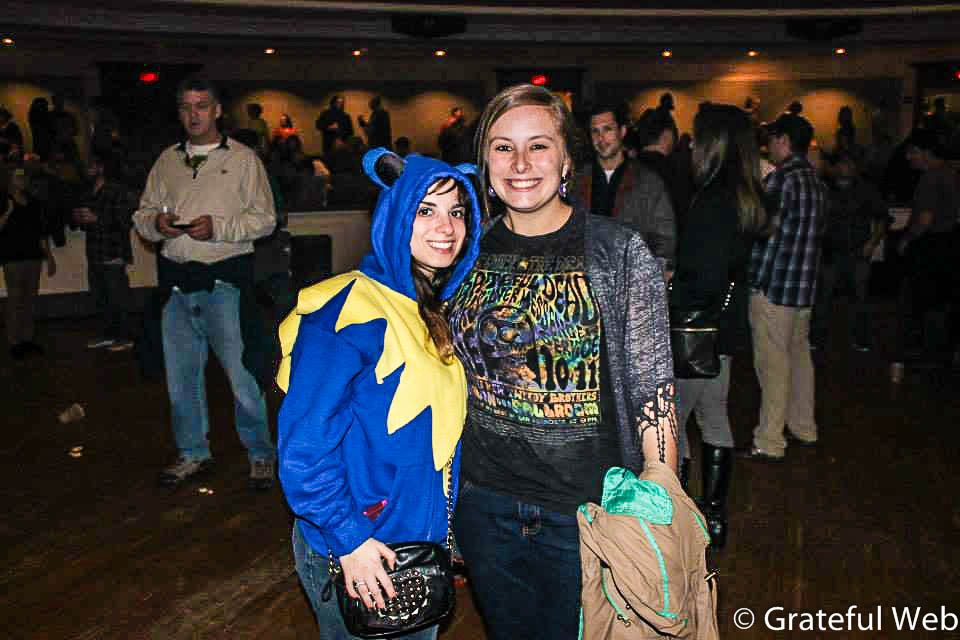 I am not going to try and explain the sound of the evening any more than I already have because you can hear it when you dig up a copy of 11/17/79 from New Haven, CT. I am not going to ask you to do anything except see the evening through my eyes when you hear the explosive start to Shakedown. I am going to ask you to remember, do not take offense to what I say because what I say is about me. But remember, I am one of you and you are me. This has all happened before and will surely happen again. It's probably happening right now.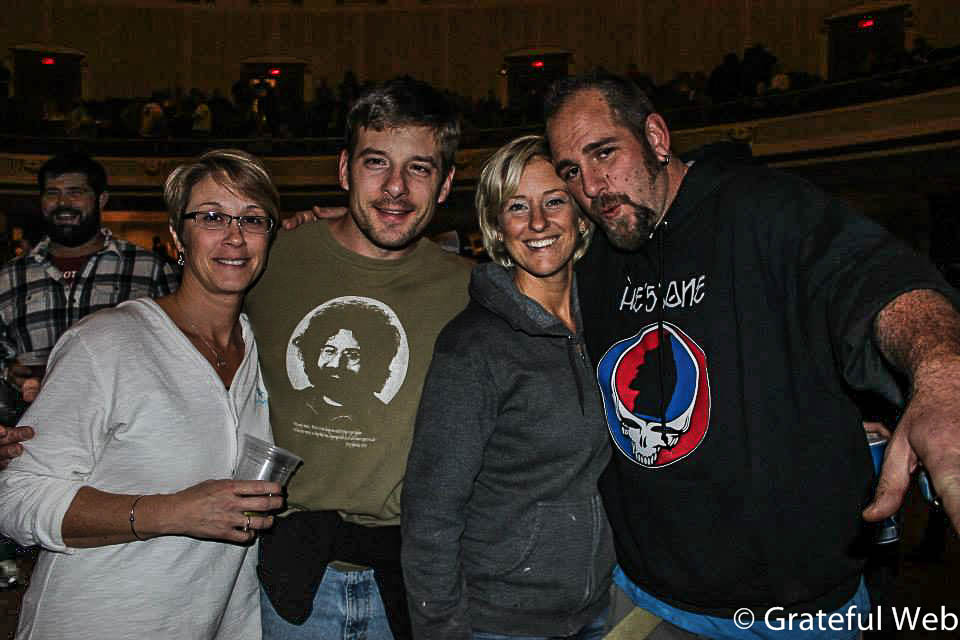 Check out more photos from the show.
--
1: Shakedown Street, Me and My Uncle> Big River, Peggy-O, Beat It On Down The Line, Stagger Lee, New Minglewood Blues, Brown Eyed Women, Heart of Me, I Need A Miracle
2: Scarlet Begonias. Fire On the Mountain, Estimated Prophet> Eyes Of The World>Drums>Space>Not Fade Away, Black Peter, Round and Round>Good Lovin'
E1: Casey Jones
E2: Sisters and Brothers *
*= not played on 11/17/79