Being relatively young compared to most at tonight's
Dark Star Orchestra's
show you would be correct in assuming I was never able to see the
Grateful Dead
in their entirety. I have however seen every reincarnate band that has come to fruition since
Jerry's
passing in August of 95 and I'm fairly confidant in saying that
DSO
is the premier
Grateful Dead
cover band. So whenever I get a chance to grab some of the nostalgia of the
Grateful Dead
I do. It is still so incredible to see the masses that assemble at these gatherings. It speaks volumes about the
Grateful Dead
and it carries along a story of what was, and offers young lads like myself a glimpse of what is was like back when
Jerry
was around. Each time I see any
Dead
cover band I'm stupefied with the amount of people that still travel to see a cover band. Its also part of the reason I love going. Pre-show conversation never fails to stimulate. I love hearing about old
Dead
shows, stories from the road and the like.
DSO
has been recreating
Grateful Dead
shows song for song since 1997. They present, on most night (except for tonight), the original setlist in order from any of the
Dead's
shows performed over their thirty-year tenure. I haven't seen them a couple years, during which they underwent a significant change.
John Kadlecik
used be their lead singer/guitarist, their
Jerry
until he got his 'call to the majors' in the sense that he is now touring with
Furthur
along side original members of the
Grateful Dead
.
Jeff Mattson
who has been the guitarist in the '
Zen Tricksters
', also another more or less
Grateful Dead
cover band.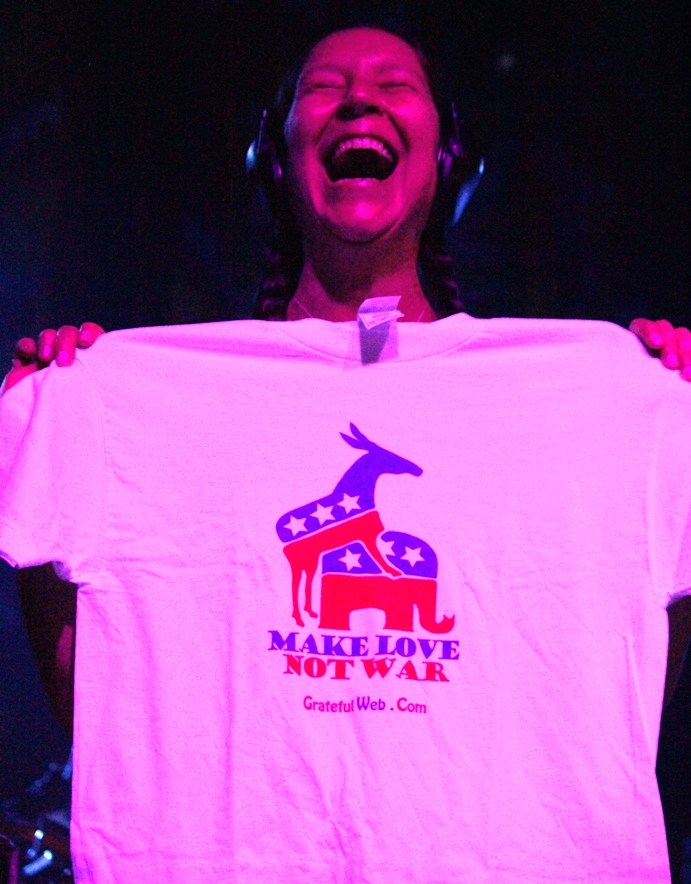 Entering
Revolution
at about 8:30 I knew I was in for another sardine can-esq atmosphere. Being a local I've unfortunately become accustomed to this. It isn't a big venue and usually it's oversold and unless you have a press pass your going to be able to tell what your neighbor had for dinner. Once inside I found a halfway decent spot and decided to hang for a few songs. As soon as the first notes of 'Help On The Way' rang out I was reassured of the way the night was going to go when an old head leaned in to me and said, "This is the closest you'll get young man". About three or four songs in me and my buddy decided to enter to lions den (no pun intended) and trek across the pit to what seemed to be a little space. This took a while, as it always does, but was well worth it. We found our spot and weren't leaving come hell or high water. Just as the band went into 'Lazy Lightening'
Kevin Rosens
' thunderous bass was making me question the infrastructure of the venue, it seemed as though the floor was going to crackle and split, I guess we were in the Keg-zone.  First set highlights also included 'Bird Song's blissful jam and 'Reuben and Cherise'.
Second set is where things got funky, and I mean that in the coolest way possible. Playin>Terrapin led into 'Good Lovin' which featured
Rob Barraco's
near x-rated narrative which had him talking about 'riding his pony' and 'being his little Black Betty' and was highly received by the crowd.  Good Lovin led into a common place at
Dead
shows, "Drums". Usually this is my que to use the restroom but for some reason I stayed put and this drums turned into something very un-
Grateful Dead
like. After about five or so minutes of "Drums" from
Rob Koritz
and
Dino English
the swung around on started on their MIDI pads and that's when things took a turn. The person behind me threw a comment out "..man EOTO is killin it" which was a pretty appropriate comment, it had turned into an electro-inspired drum off. Ive never seen anything like it, well, at a
Grateful Dead
cover show anyways. The drums faded into nothing as the rest of the band resurfaced and went into a high-energy version of 'Saint of Circumstance' bringing everyone back to life. 'Visions of Johanna' a
Bob Dylan
original was tastefully executed and segued into 'Morning Dew to end the second set. Probably the most interesting set of
Grateful Dead
music I've seen or heard.
DSO
encored and ended their tour with a chilling rendition of "Hey Jude" with plenty of crowd participation.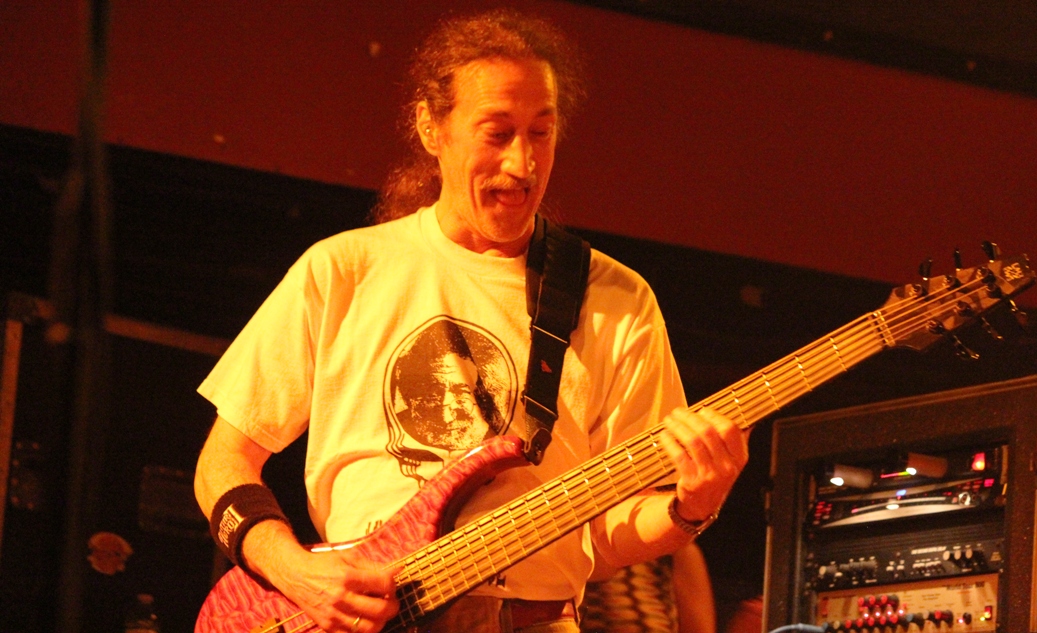 The band has a well-deserved week off from touring until they are off to Amsterdam for 'Jam In The Dam'.
Dark Star Orchestra
reigns supreme, they are the best at what they do; they kept a captivated audience and fashioned together the closest ill ever get to the omnipotent
Grateful Dead
.