Is this guy for real! I only ask such a silly question because this talented Davy Knowles is ripping some nasty good blues that threaten to blow your head off. This sexy young Brit was at Stubb's in Austin for his national tour with the Back Door Slam, December 6th. Following the release of their new album, Coming Up For Air, and sporting some brand new band members, Davy Knowles and the Back Door Slam are back.
Davy fist came to Austin back in 2007 for the South by Southwest Festival and has been turning heads here in the US ever since. Although tragedy and growing pains have torn apart the original Back Door Slam, Davy is touring with the talented PK on bass guitar and Steven Barci on drums. They have been seen at some of the biggest festivals in the US like ACL and Bonnaroo.
He had some really dedicated fans come out to the venue set for about 150 and the vibe was energetic. Davy Knowles plays with intensity and showed off his mad guitar skills. You can't help but dance and jam along as the power vocals and weeping guitar make you want to cry and smile at the same time.
Davy's talent on the guitar is clear, but his voice is also impressive. He can reach deep and pull out a guttural scream you need to sing the blues properly while never losing control of it. His voice is beautiful, powerful and mature beyond his 21 years. Davy thanks his dad for introducing him to bands like Dire Straits when he was just a tyke, and always knew he wanted to play like that.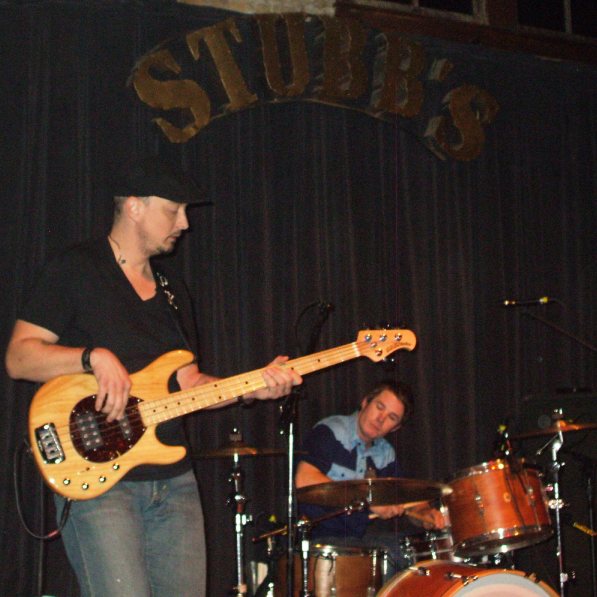 Davy Knowles and the Back Door Slam play a mix of bluesy classics and their own originals. If you are ready for a musical experience, check out Davy Knowles latest Coming Up For Air and let the chords wash over you. You will feel like Eric Clapton, BB King and the Allman Brothers all got together and had a son when you listen to the talented and likeable Davy Knowles.