Hang on to your tie-dye!  Dead & Company is coming to town, and the Fox Theatre is throwing one hell of a party.  Grateful Web is thrilled to present, a three-day "Phantasmagorical Celebration" filled with Dead pre and after parties, July 12th—14th.  So, let's paint our faces, don our fuzzy top hats and bizarre attire, and grab our luminescent rings and lighted balloons, because things are going to be hallucinated on the hill with visual delights as Boulder goes Dead crazy.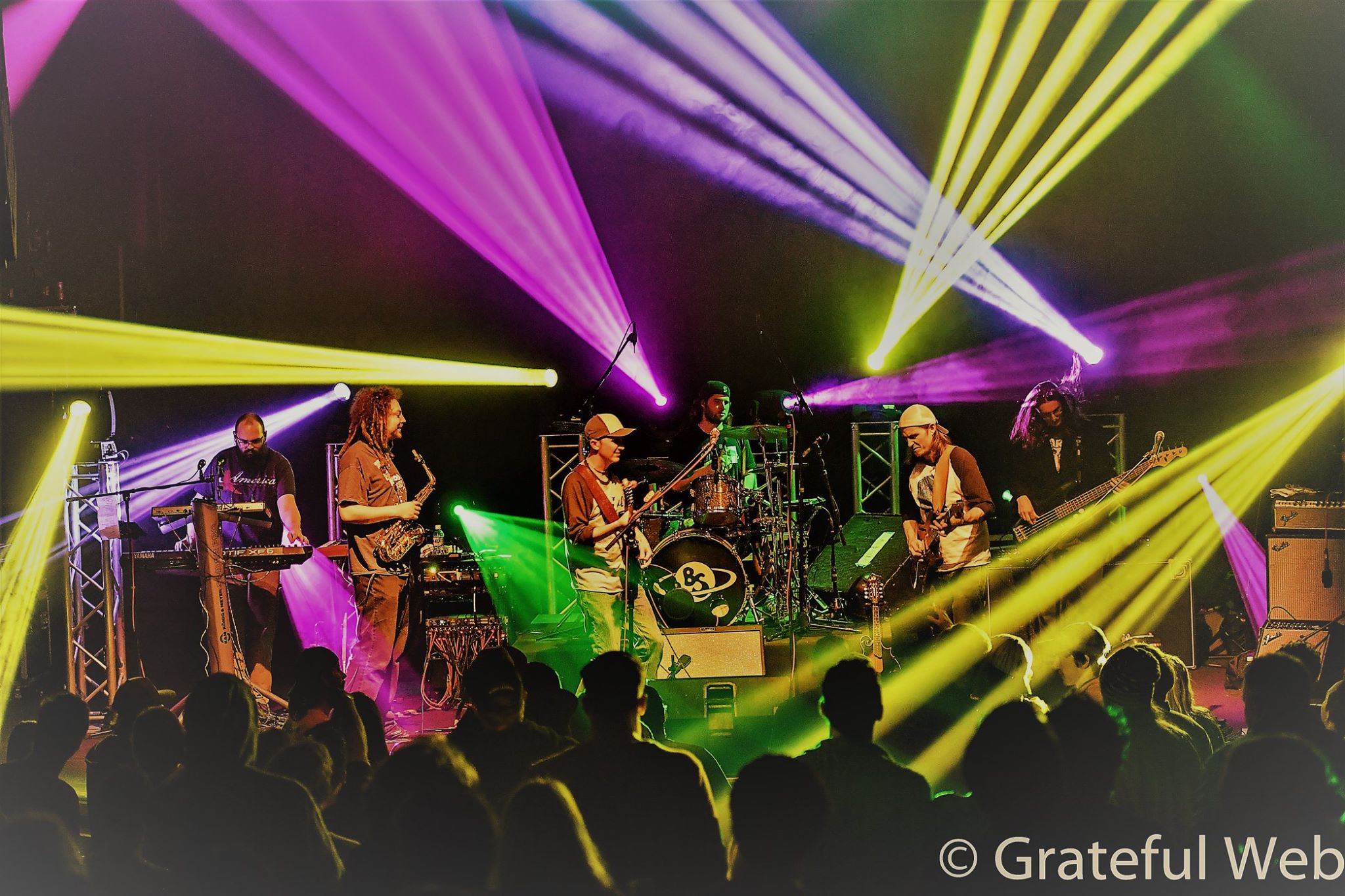 Kicking things off the day before Dead & Company's two-day stand at Folsom Field with a warm-you-up pre-party, BIG Something takes us to The Otherside (the worthy moniker of their newly released album) with a modern sound that promises to bend and twist the mind as it does the body.  Seamlessly mixing synthesized resonations with instrumental savvy-ness, BIG Something intrinsically awakens and primes the well of any neo-day, music-loving, party-goer.  Opening the night with, Joe Hertler & The Rainbow Seekers, Kalu & The Electric Joint, the Fox offers a kaleidoscopic appetizer to the proverbial seven-course meal.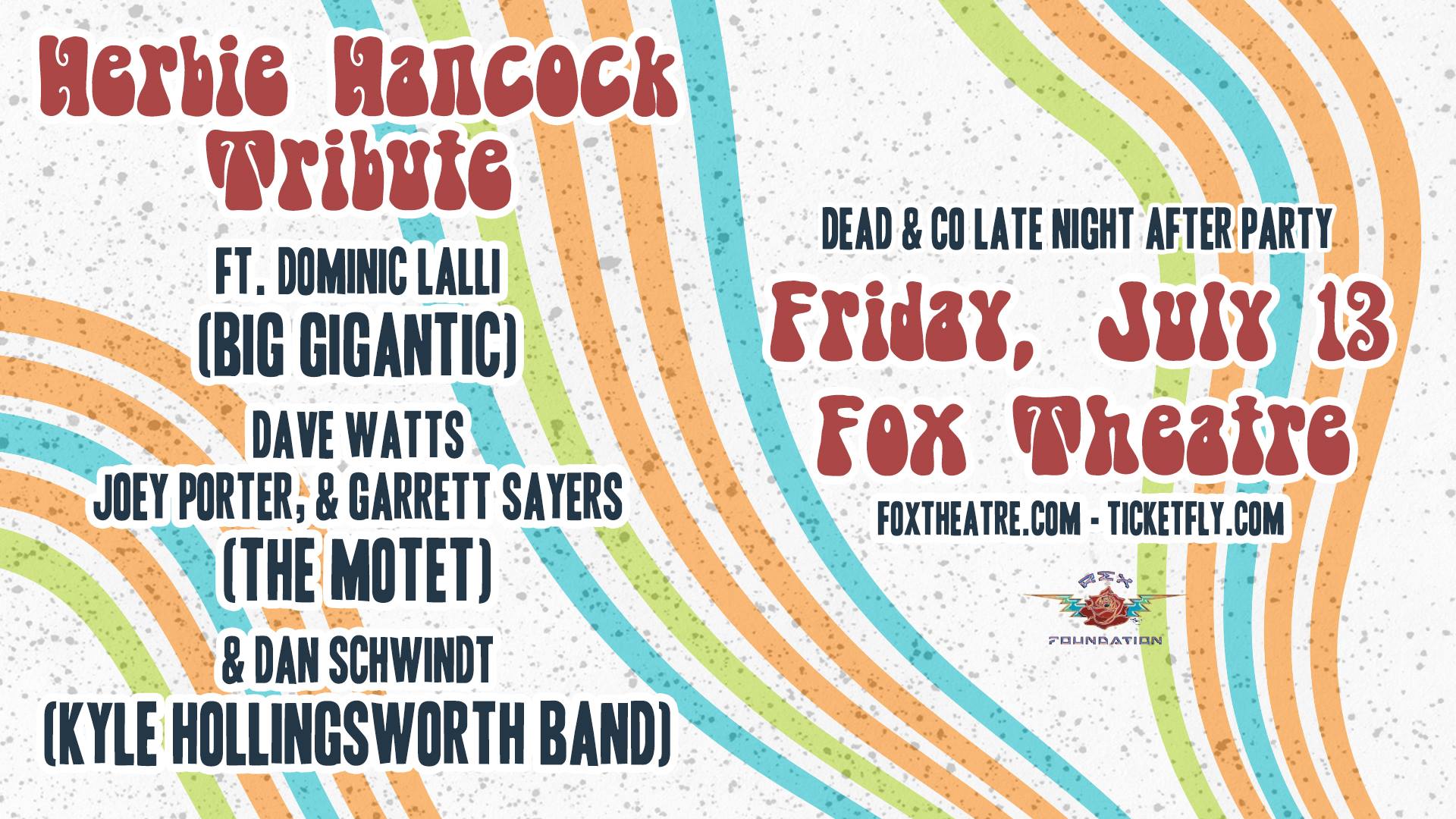 Whether you are fortunate enough, or not, to have tickets to Dead & Company's show, it doesn't matter, because the jam continues Friday and Saturday night with an infusion of late-night after-party festivities.  With the Dead show set to end early, it's up to us to keep the party rolling and pile on down to the Fox, where The Motet members, Dave Watts, Joey Porter, and Garrett Sayers have inspired plans of their own.  Reuniting for this special occasion with old band mate, Dominic Lalli of the electronic sensation Big Gigantic, plus guest Dan Schwindt of the Kyle Hollingsworth Band, the Fox hosts a tribute to Herbie Hancock, jazz, keyboard genius; and like the Dead, a pioneer of undiscovered musical realms.  One only needs to imagine the characters and escapades that will besiege Boulder on this weekend—And while some may run from, as others run to such imaginings—We all know the reality of the experience will far surpass our visualizations . . . Or be enhanced by, depending on your state of mind.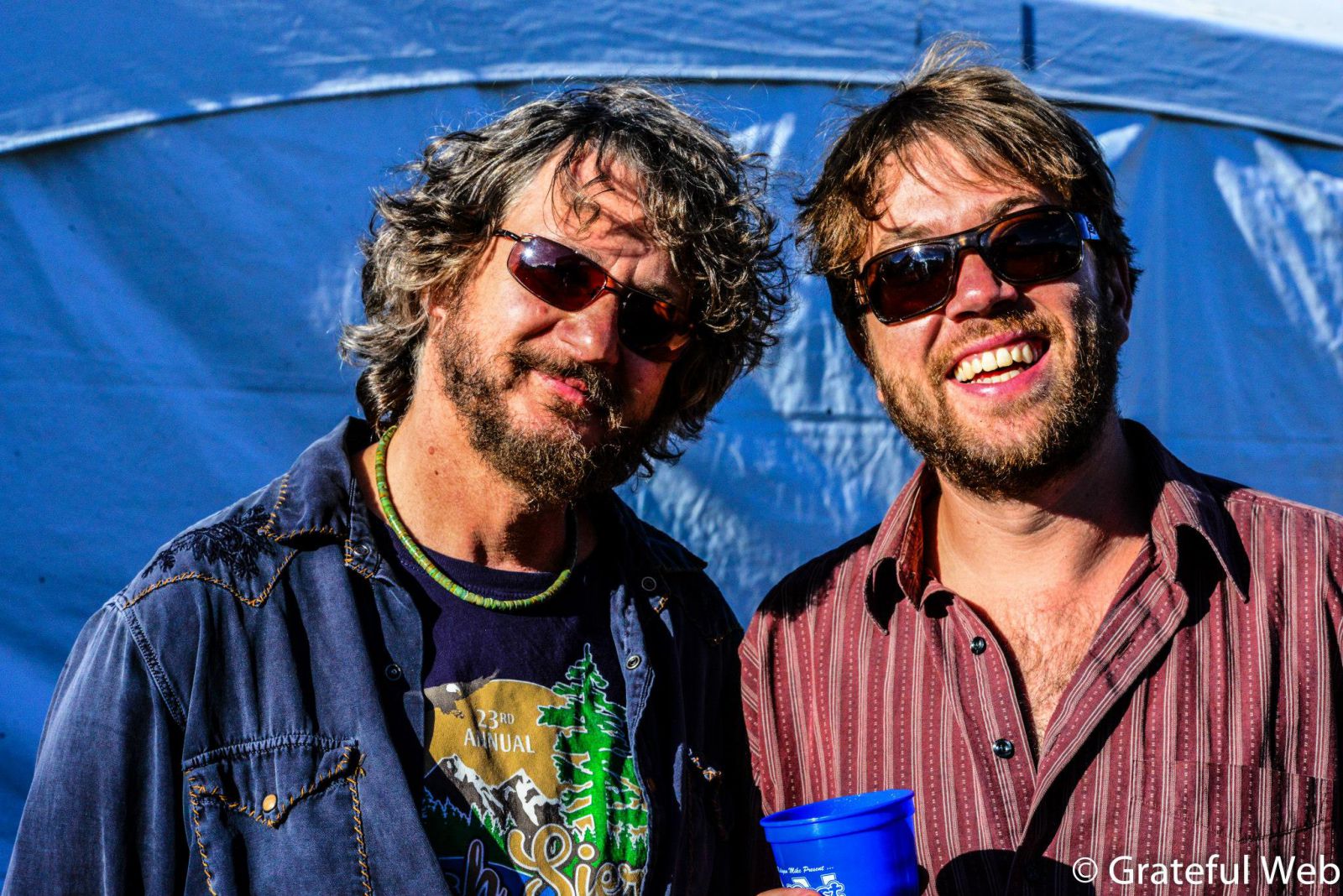 Don't forget to pace yourself though, because this hootenanny is far from being over.  For the Grand Finale, Saturday night's, "The Music Never Stopped," is damn near a music fest in itself, as The Motet members are back, having some Funk is Dead flashbacks with the likes of Drew Emmitt and Andy Thorn of Leftover Salmon, and Adam Aijala of Yonder Mountain String Band, for an after-party coupe de grace.  And with, "Special Guest," being hinted at, you never know who might show up to play.  Chimenti?  Oteil?  The spirit of Captain Trips himself?  Fueled by the fires of Dead-dom, "The Music Never Stopped," is a night destined to become a treasure trove of memories to any lifetime that follows as we come together in celebration of the Dead, and what they have brought to the world.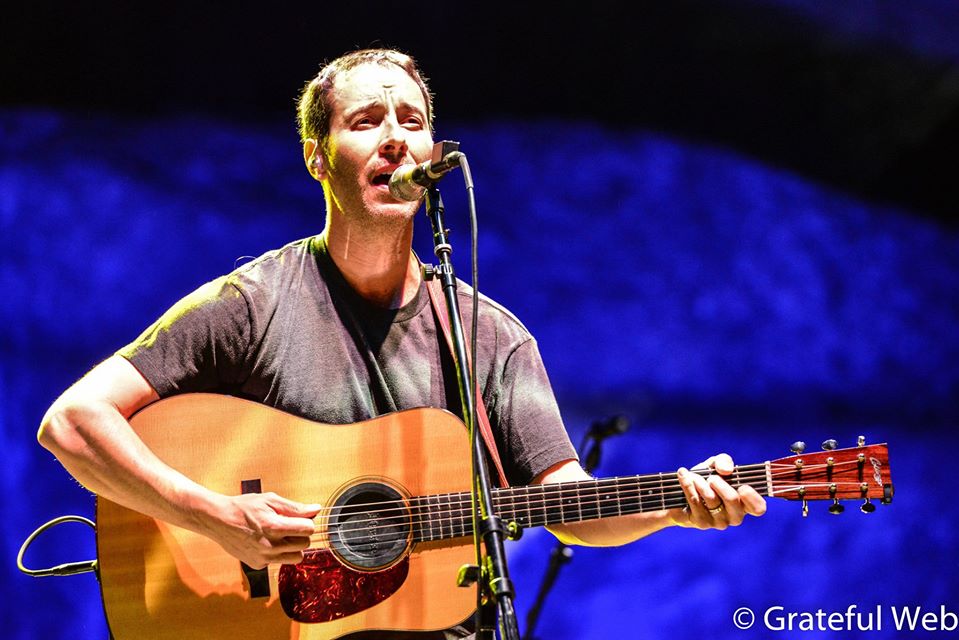 Don't get left out in the parking lot (though that has its own rewards) and grab your tickets now at www.foxtheatre.com where $1 of every ticket sold this weekend will be generously donated to the Rex Foundation.  Friday & Saturday night's after-party jollifications officially begin @11:30, gates open @ 10:30, but we all know, there is no beginning and end, just the comings and goings of the Now!  Be "There."  Long live the Dead . . . In all its forms of illumination!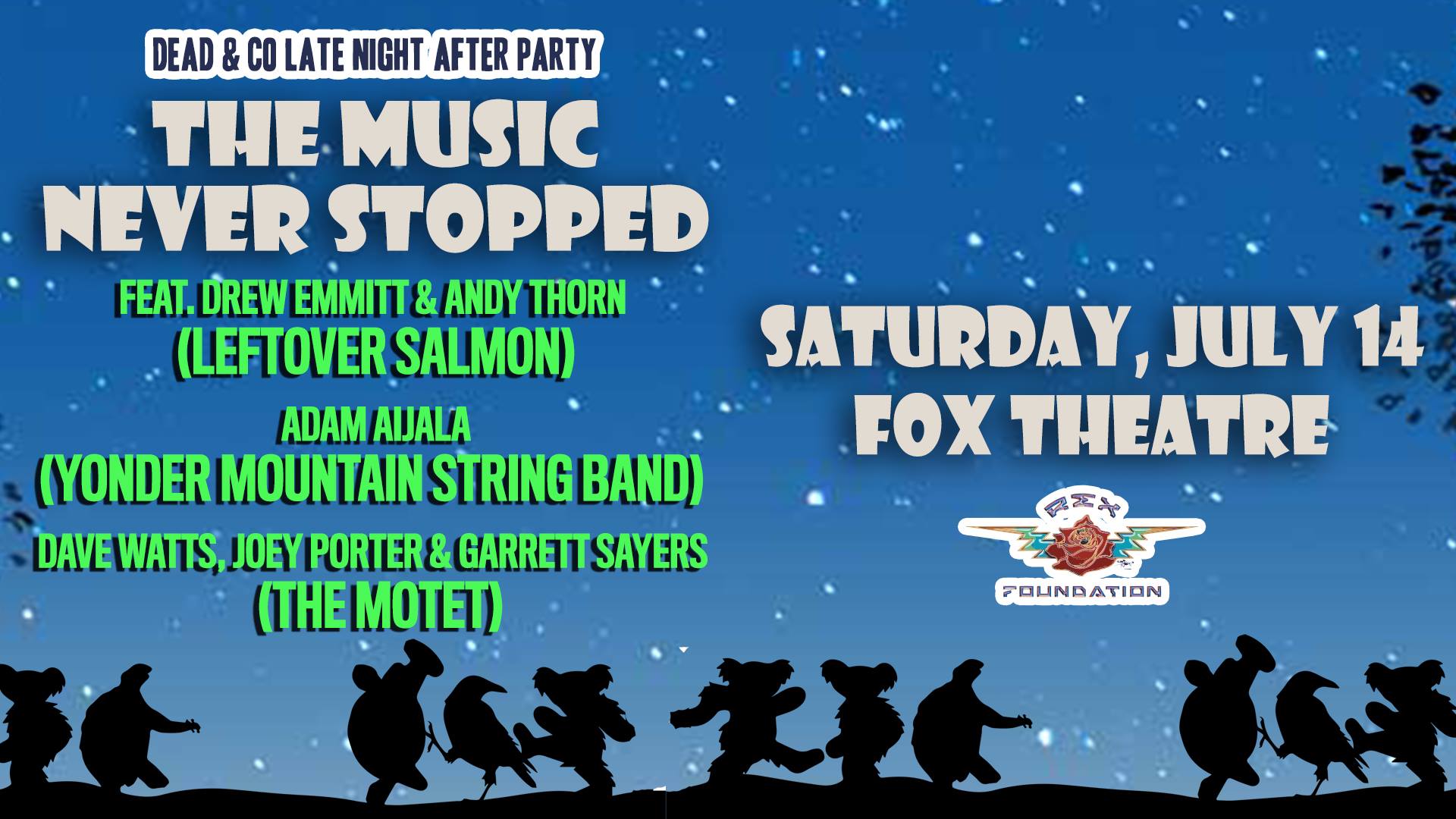 "Thank you for a real good time!"