Three-and-one-half years into its tenure, Dead & Company launched its summer 2019 tour on May 31 in the spacious Shoreline Amphitheatre, in the South San Francisco Bay region where The Grateful Dead legacy began more than 50 years ago.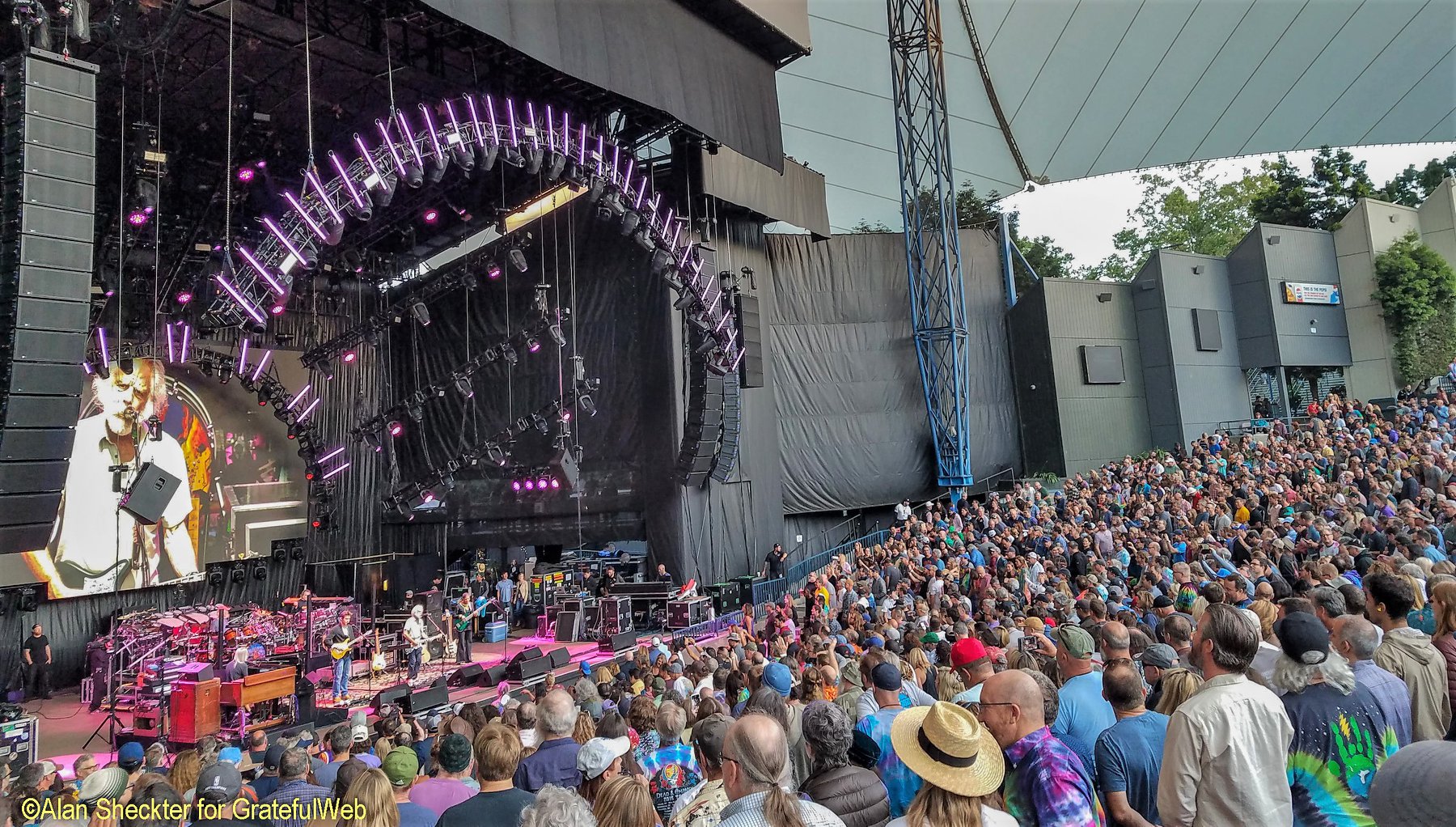 On this night, the band came out of the chute with two concert monsters, "Playing in the Band" followed by "Shakedown Street," epic live experiences both due to their extended jams and iconic lyrics (i.e., "Some folks look for answers, others look for fights" and "Don't tell me this town ain't got no heart; ya just gotta poke around.") During this opening sequence, all cast members, Bob Weir and John Mayer on guitars, Oteil Burbridge on bass, Jeff Chimenti on keyboards, and Grateful Dead icons Bill Kreutzmann and Mickey Hart on drums, nicely threw their dynamisms into the mix and found common ground that re-established their collective, onstage music magic.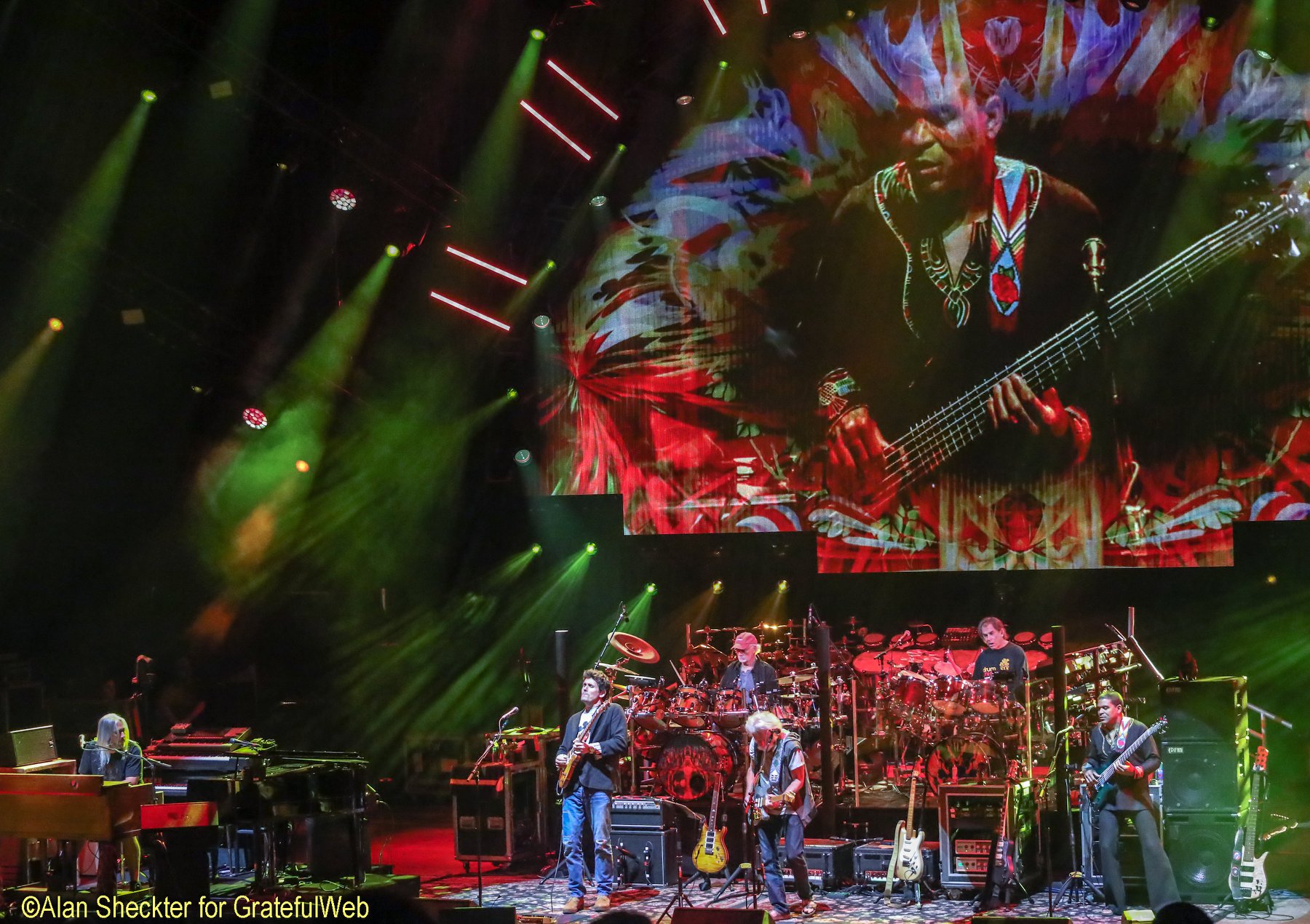 As the twin big song set openers shook off any cobwebs within the band, bringing them up to full collaborative nimbleness, the same seemed true for some 20,000 folks assembled in the venue. Some concertgoers came off a leisurely pre-show visit to the unofficial merry, and colorful – in wares and personalities -- parking lot marketplace, while others came directly from a Friday workday, encountering on the way in certain levels of traffic and line-waiting, depending on their arrival time to the scene.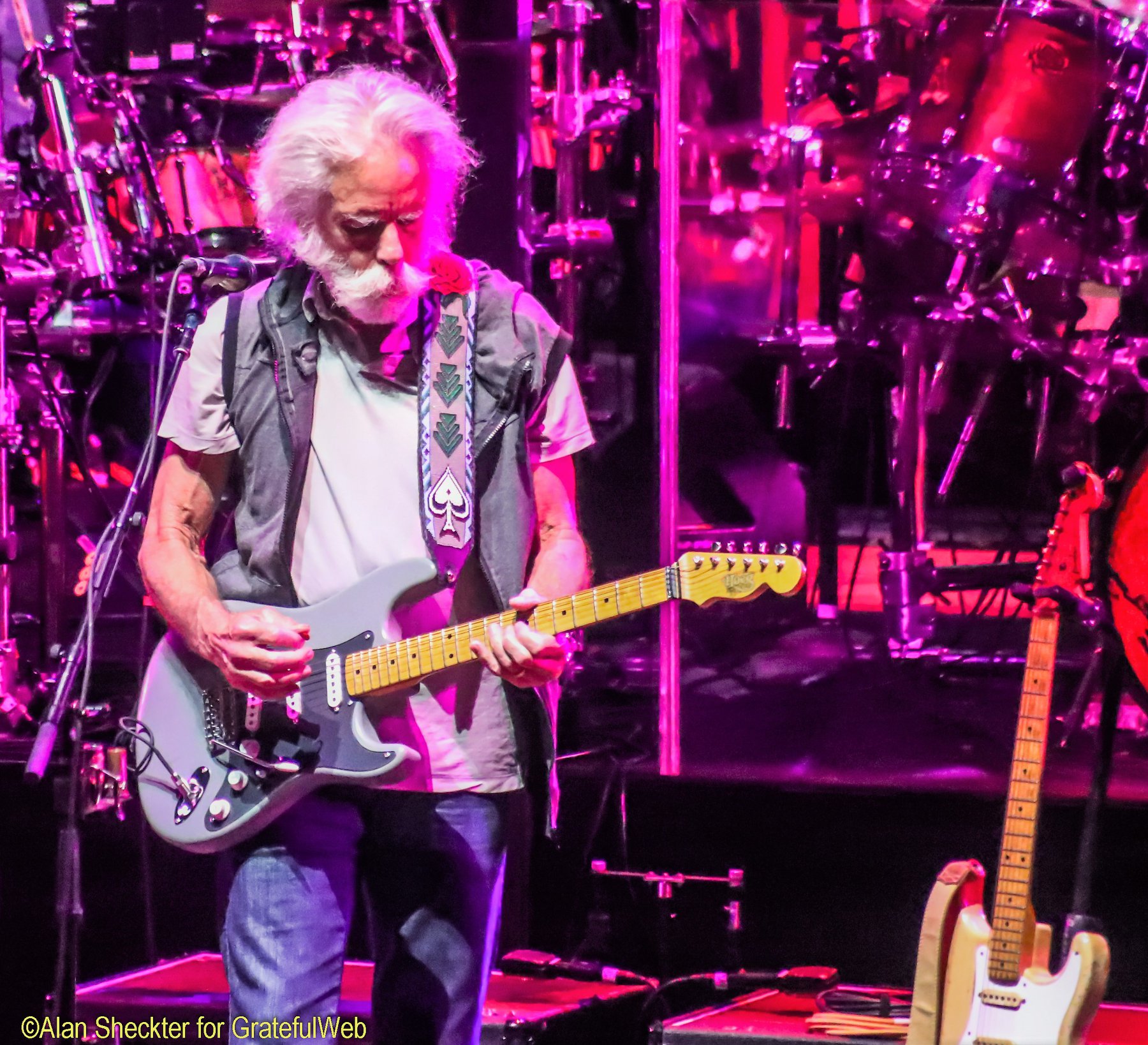 The first set moved on with a comfortable-as-an-old-shoe "Brown-Eyed Women" followed by first-time-ever Dead & Company version of "Mama Tried," which included Merle Haggard's opening and final instrumental flourishes absent from The Grateful Dead's oft-played rendering of the song. While it was the first Dead & Company "Mama Tried," it certainly wasn't a remarkable occurrence, considering Weir has performed the song, post-Grateful Dead, with RatDog, during his Campfire Tour, and with Weir & Wolf Brothers as recently as March 2019.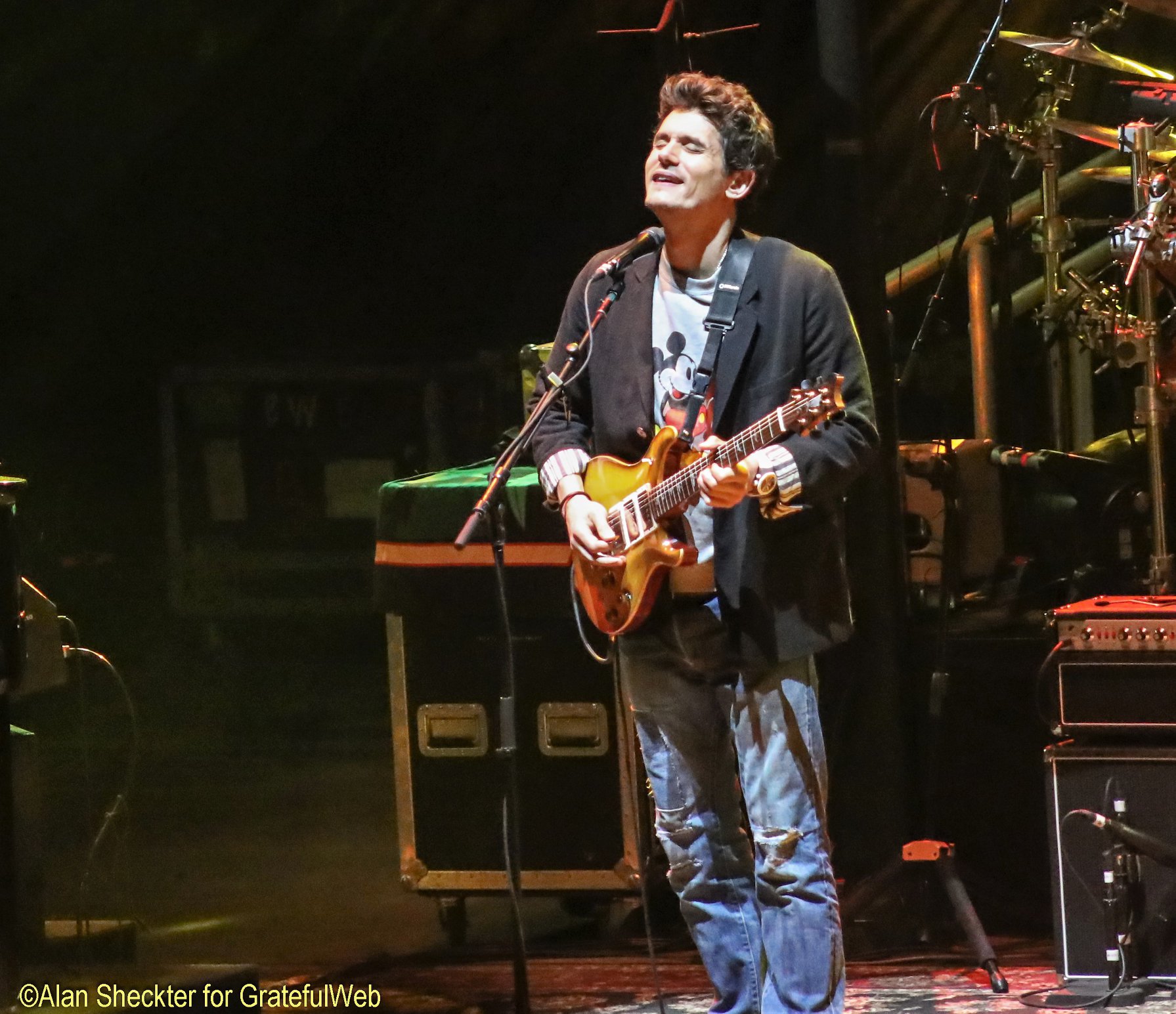 The first set continued with "Peggy-O," the lovely traditional tale Weir often revisits whether it be with this big band, trio, or as a solo performer. Next was "It Hurts Me Too," the blues standard performed by many, including The Grateful Dead, most often back in 1972. Mayer's treatment of the song, on both vocals and lead guitar, did not imitate Pigpen's version, instead offering his own fine take. On we moved to one of Weir's signature songs, "Black-Throated Wind," before a crowd-pleasing "Casey Jones" ended the first set. Different from 2018, Chimenti and Burbridge have swapped places onstage, with the bass player now standing on the right, and Chimenti, now on the left, which led to several instances of Mayer and Chimenti playing off of each other.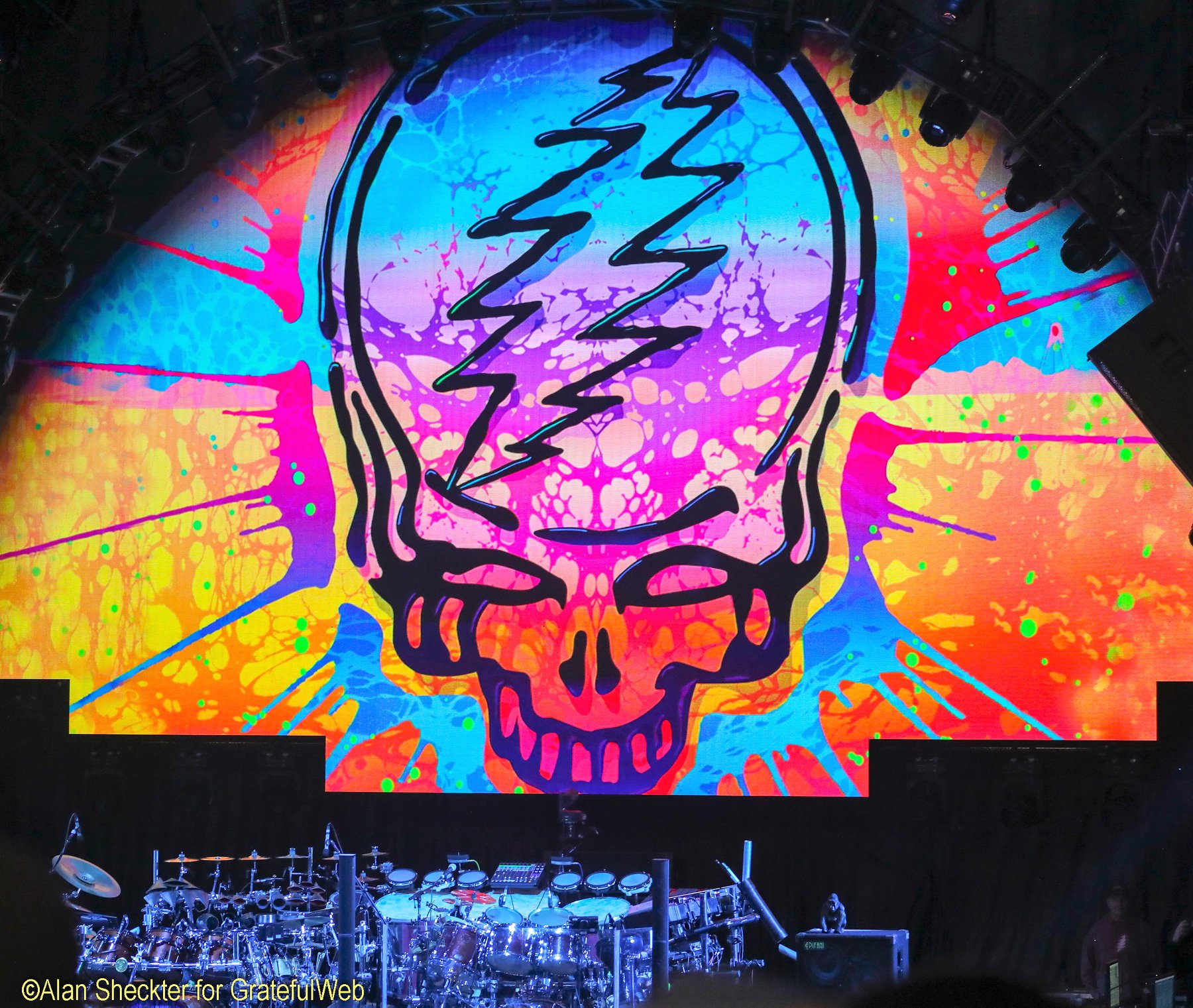 Debates, some more vocal than others, about this band, continue, between those who love Dead & Company and its continuation of The Grateful Dead tour experience and those, many quite passionate in their opinion that (pick one or more) 1) this is a cover band that only has such a high profile – and ability to fill large venues due to its inclusion of the very non-Grateful Dead pedigreed pop star John Mayer; 2) they play too slow; and 3) the band, led by Weir, performs too many so-called Jerry Garcia songs, i.e. tunes that Garcia (with Robert Hunter) wrote and poured his soul into before his passing that signaled the official end of The Grateful Dead in 1995.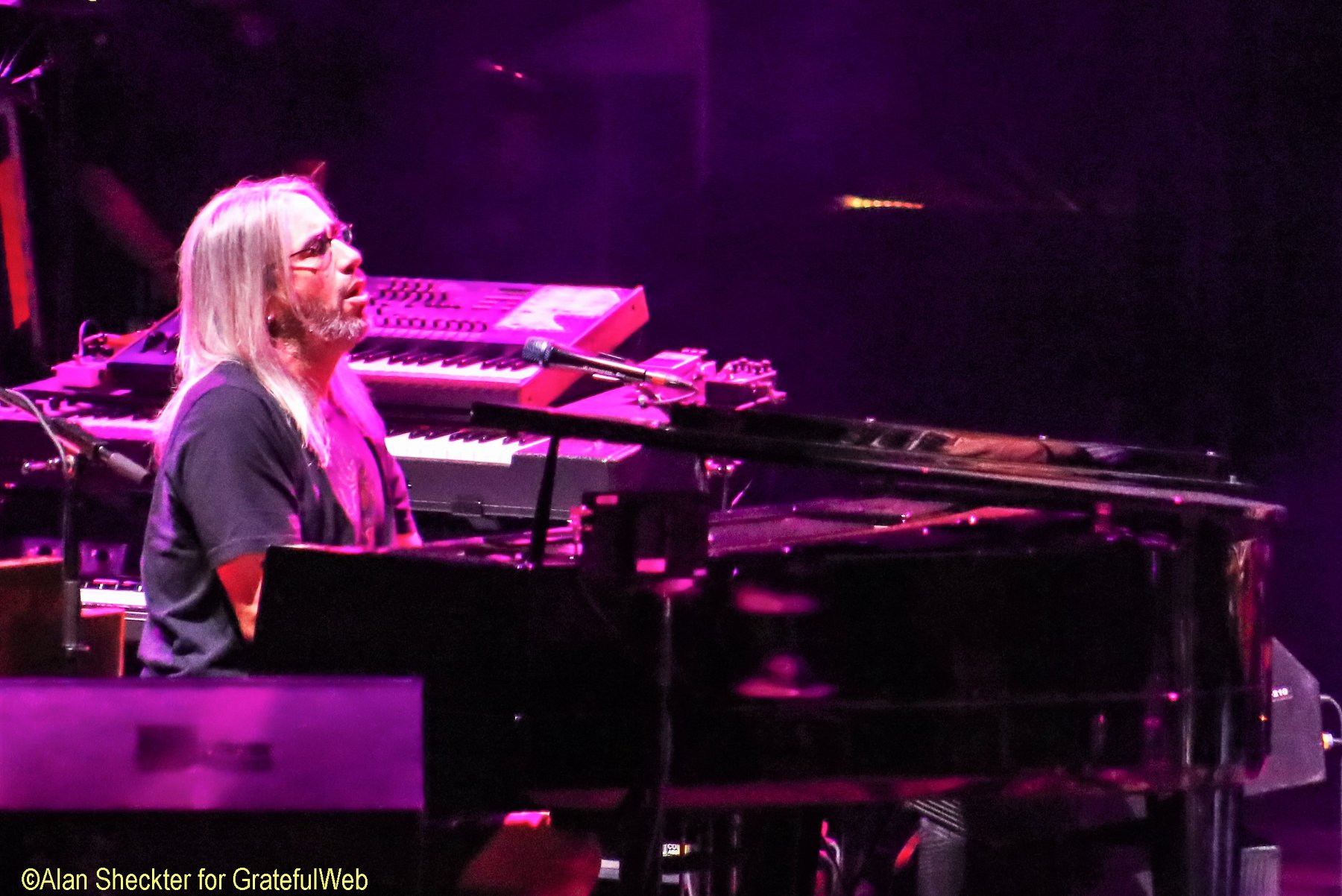 Supporters of the band easily brush off such criticisms, with judicious statements that 1) the band has always evolved, most notably at the keyboard slot, from Pigpen (and Tom Constanten) to Keith Godchaux, to Brent Mydland, and to Vince Welnick and critics are in essence fuddy-duddies who need to recognize Mayer's acumen for this catalog of music and get over themselves; 2) a slower-paced song approach that sometimes accents tone over pace doesn't necessarily mean it's not as good; and 3) as Weir addressed in a very recent "GQ" exposé, writer Brett Martin wrote, "What is his answer to those people? Weir shrugs and throws open his hands in a gesture of futility: 'Don't come to my shows.'"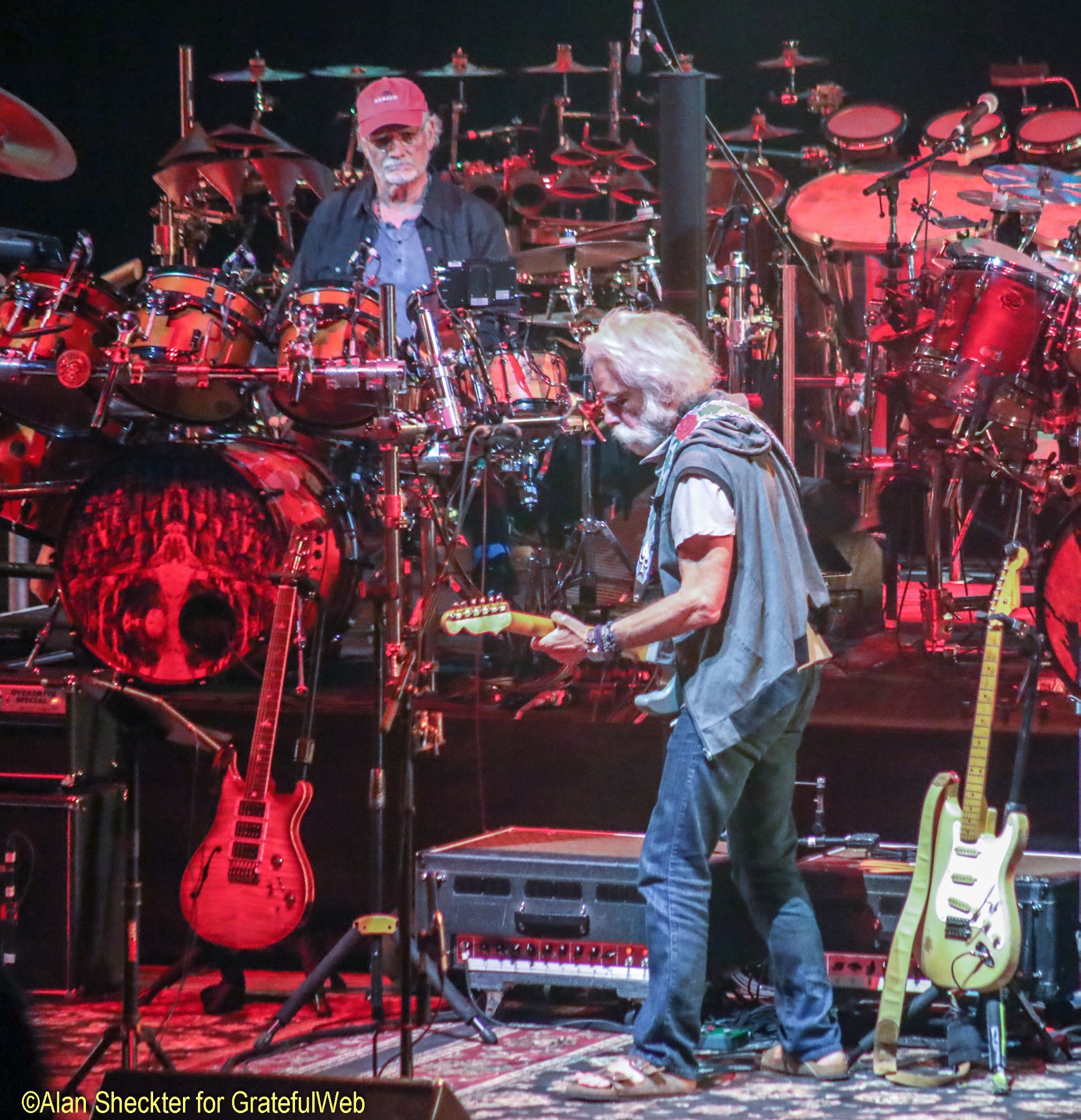 Another, easier answer to all of these concerns or criticisms, rightly founded or not, may be the most appropriate of all – Just Shut Up and Dance! Indeed, isn't the love of these Grateful Dead songs reason enough to perpetuate them, especially by a band with three if its core members? The canon of Grateful Dead material occupies its own music genre of American music, selections of which are performed by countless other high-profile performers and more than 300 so-called Grateful Dead tribute bands across the land.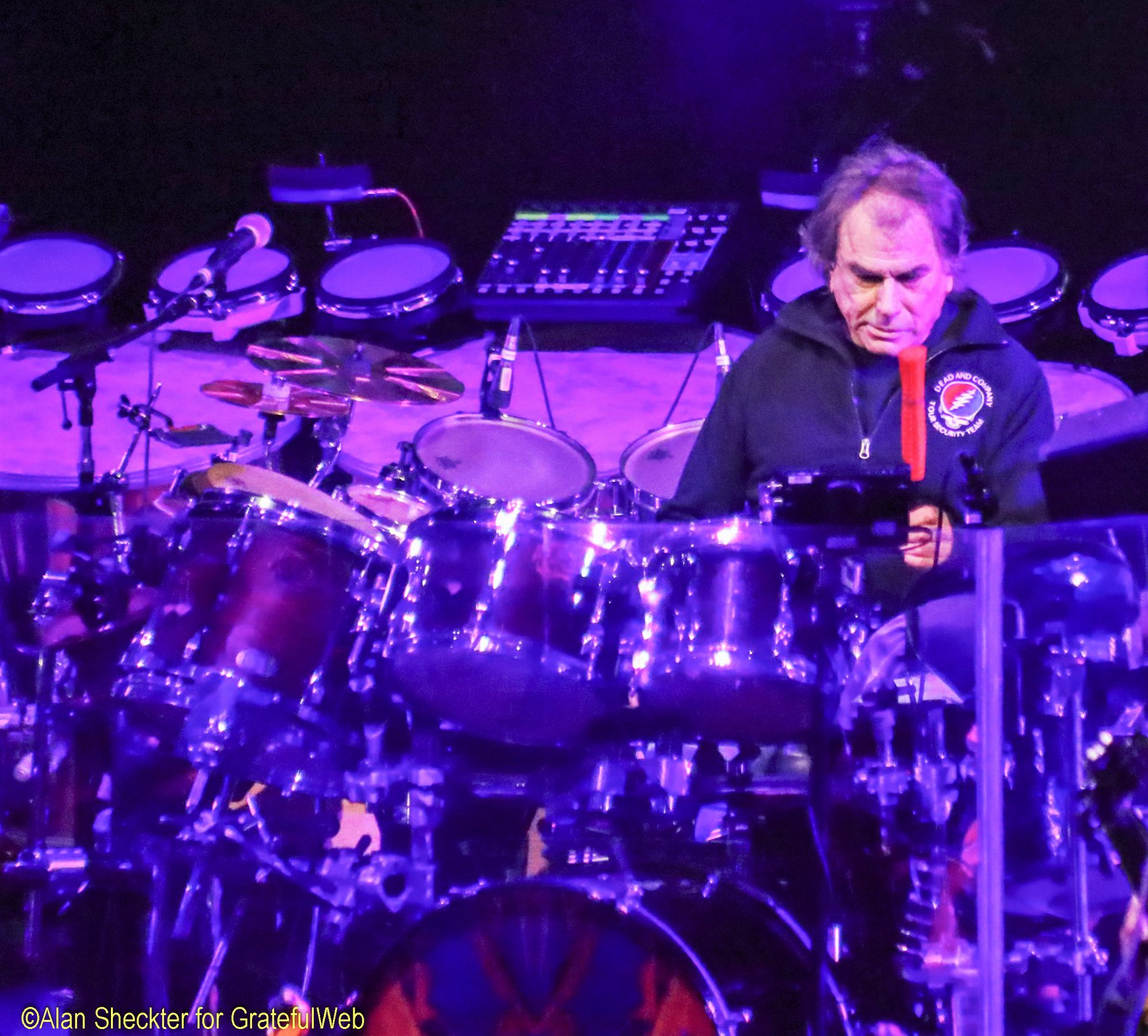 And taking the show opener, for instance, certainly, Weir and the rest of the band would agree that this night's version of "Playing" was not a full-on bedazzled reminiscence of some grandiose "Europe 72"-era version of the song. But some who might've cast it off as a sleepy, uninspired version, wouldn't (or didn't) allow themselves to soak up this beautiful, jazzy rendering, nicely suitable for a tour opening tune.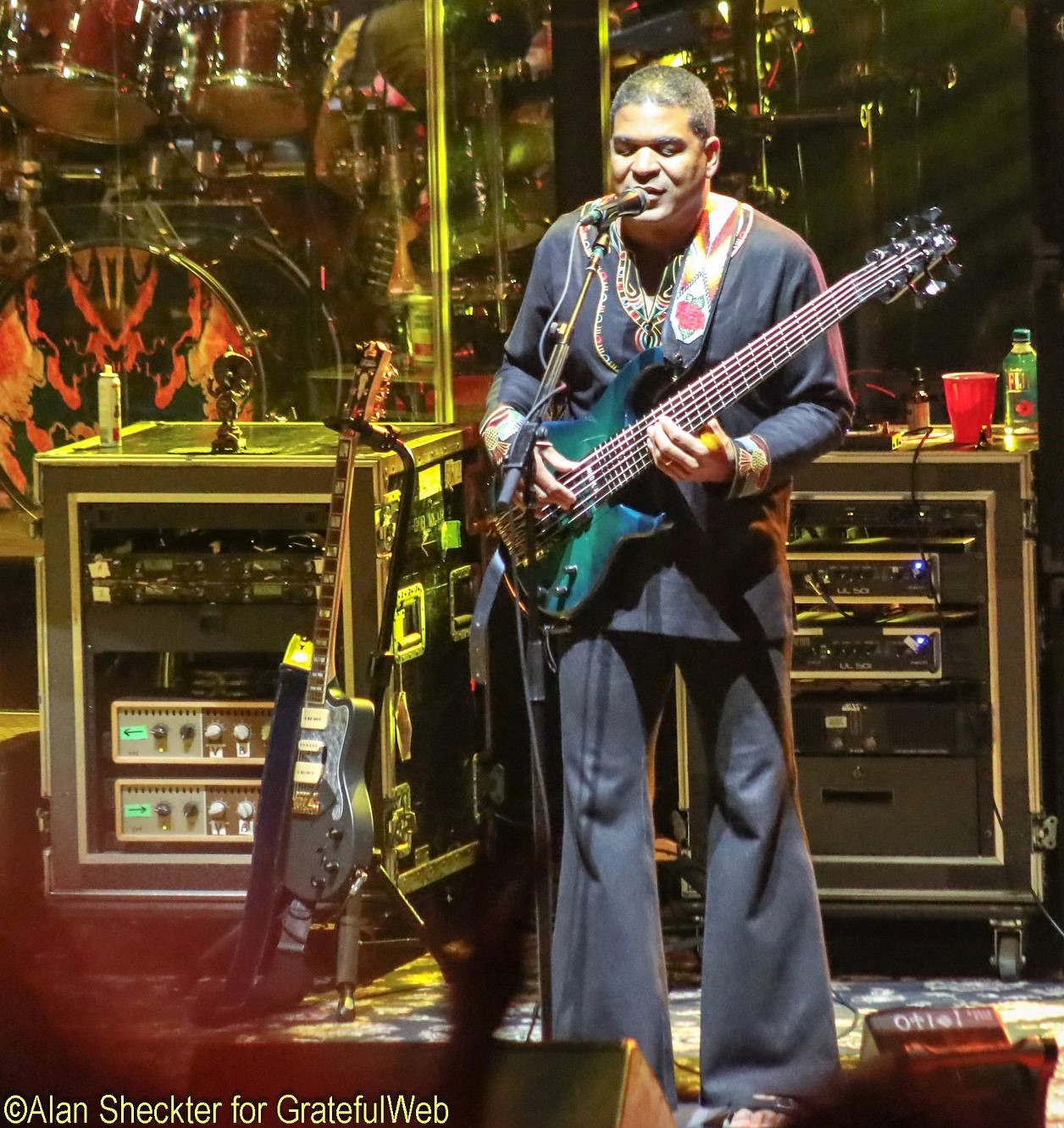 Which brings us back to the show itself. Following a long break, the band returned with a big, bountiful combo of "Scarlet Begonias" -> "Fire on the Mountain," with Burbridge taking lead vocals on "Fire." The long-beloved Garcia/Hunter ballad, "Althea" followed, in which Mayer drew some crowd reaction when the famous-for-being-unattached star sang the line, "I was born to be a bachelor."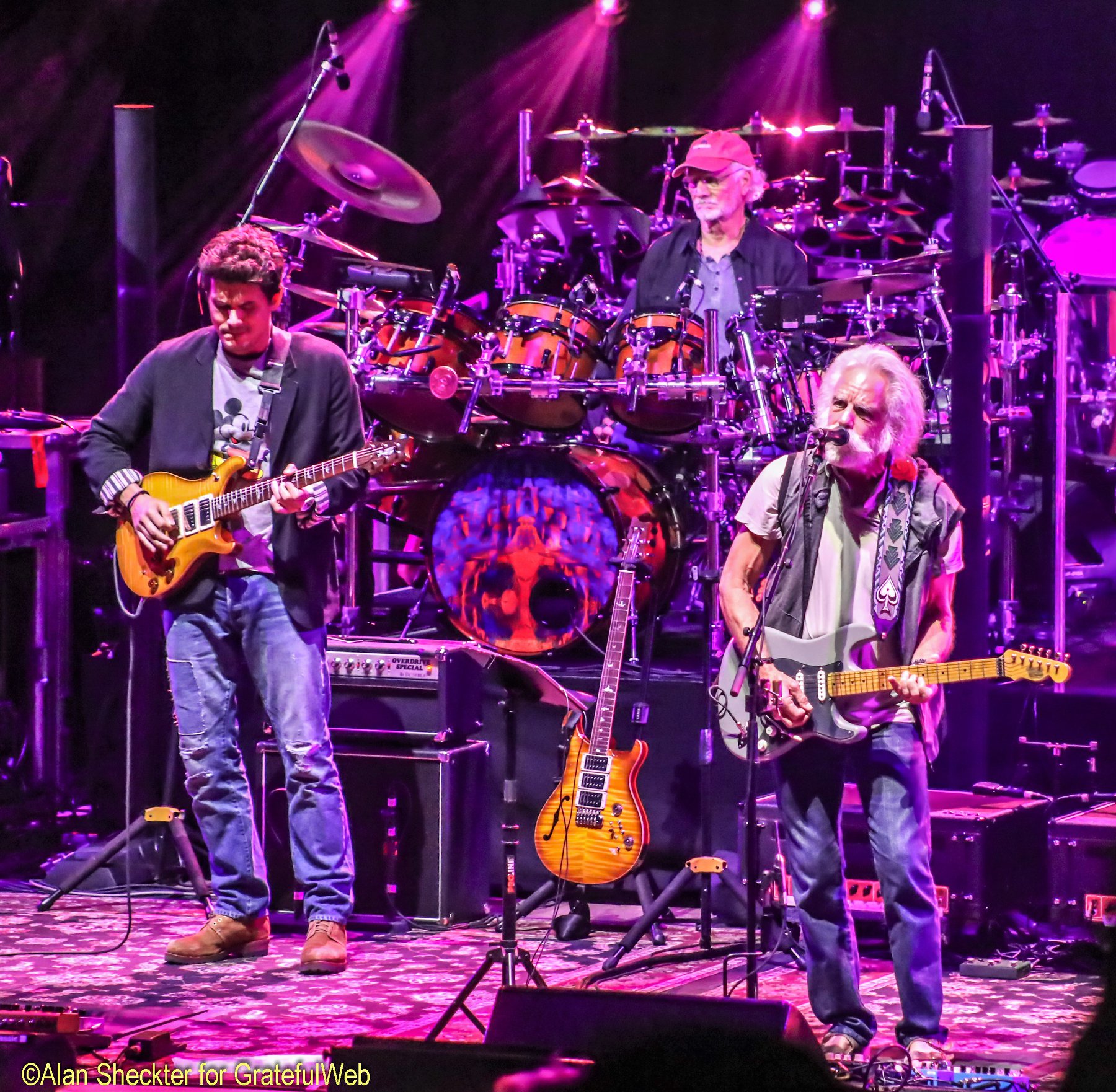 The song selection thereafter read like a set list straight out of the 1980s. Again, perspective is important. For some who followed the Grateful Dead carnival in those days and wore out tapes from that time, the song choices could've seemed trite. While others, including a big percentage of fans in attendance who judging by their apparent ages, never saw The Grateful Dead – the band last played 24 years ago; you do the math — were thrilled for the opportunity to take in a big ol' "Estimated Prophet" -> "Eyes of the World."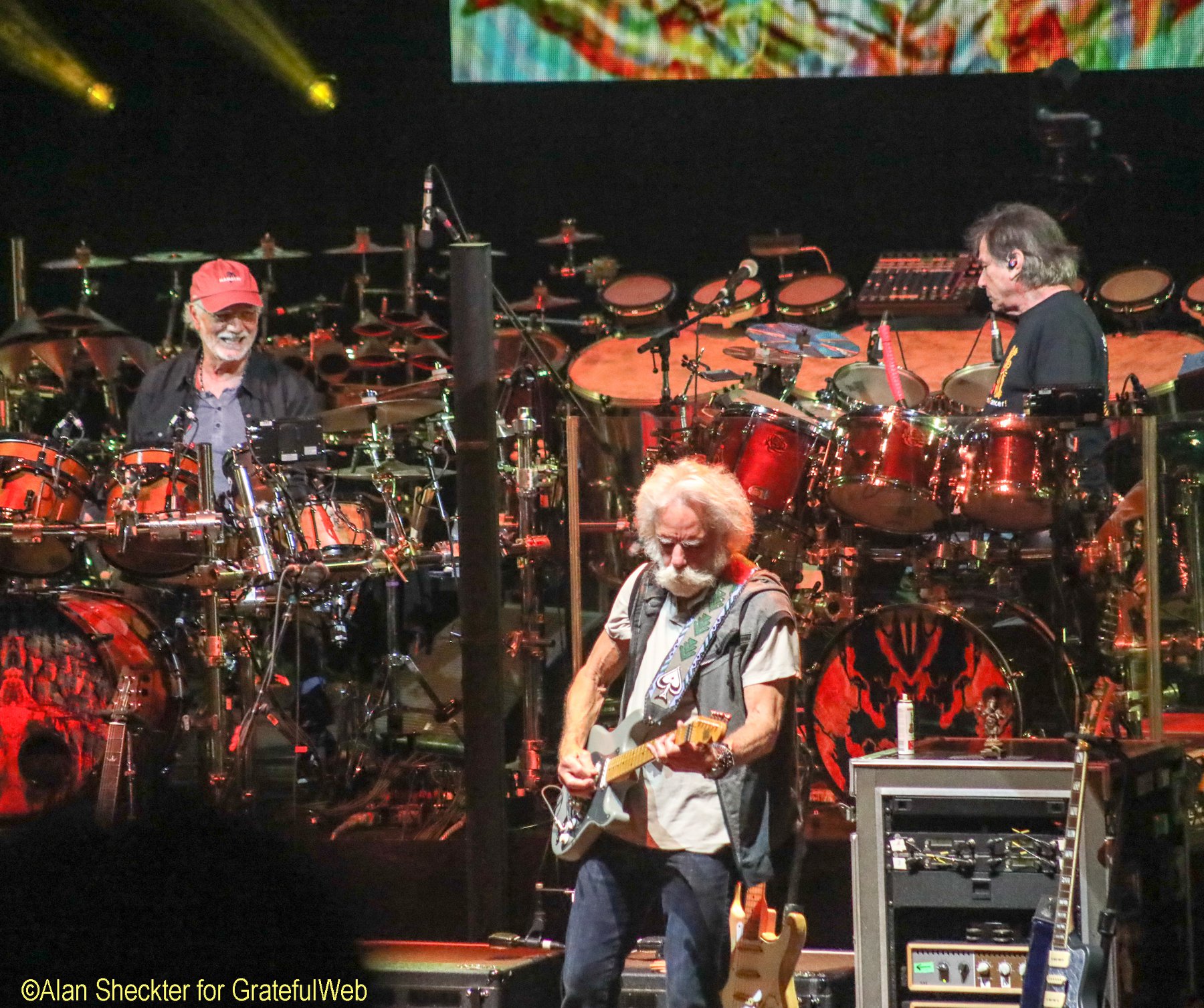 Following the obligatory "Drums" and "Space" portion of the show, the set's closing sequence included "The Wheel," always emotional ballad, "Wharf Rat," and a slow-at-the-start but rousing-by-the-end "Sugar Magnolia." The encore, The Band's "The Weight," gave each vocalist (Weir, Mayer, Burbridge, and even Chimenti) a turn at the mic, as it did years ago when The Grateful Dead performed it.
Post-show reflection 1: The band interestingly still shies away from tunes penned or sung by Mydland, The Grateful Dead's longest-tenured keyboardist.
Post-show reflection 2: While grilled cheese sandwiches and veggie burritos may still flourish along the so-called Shakedown Street parking area scene, the comforts available to show-goers continue to expand. Most of us first got a whiff of the changing Dead Head demographic in 1984 when Don Henley sung in "Boys of Summer, "Out on the road today I saw a Deadhead sticker on a Cadillac; A little voice inside my head said 'Don't look back, you can never look back.'"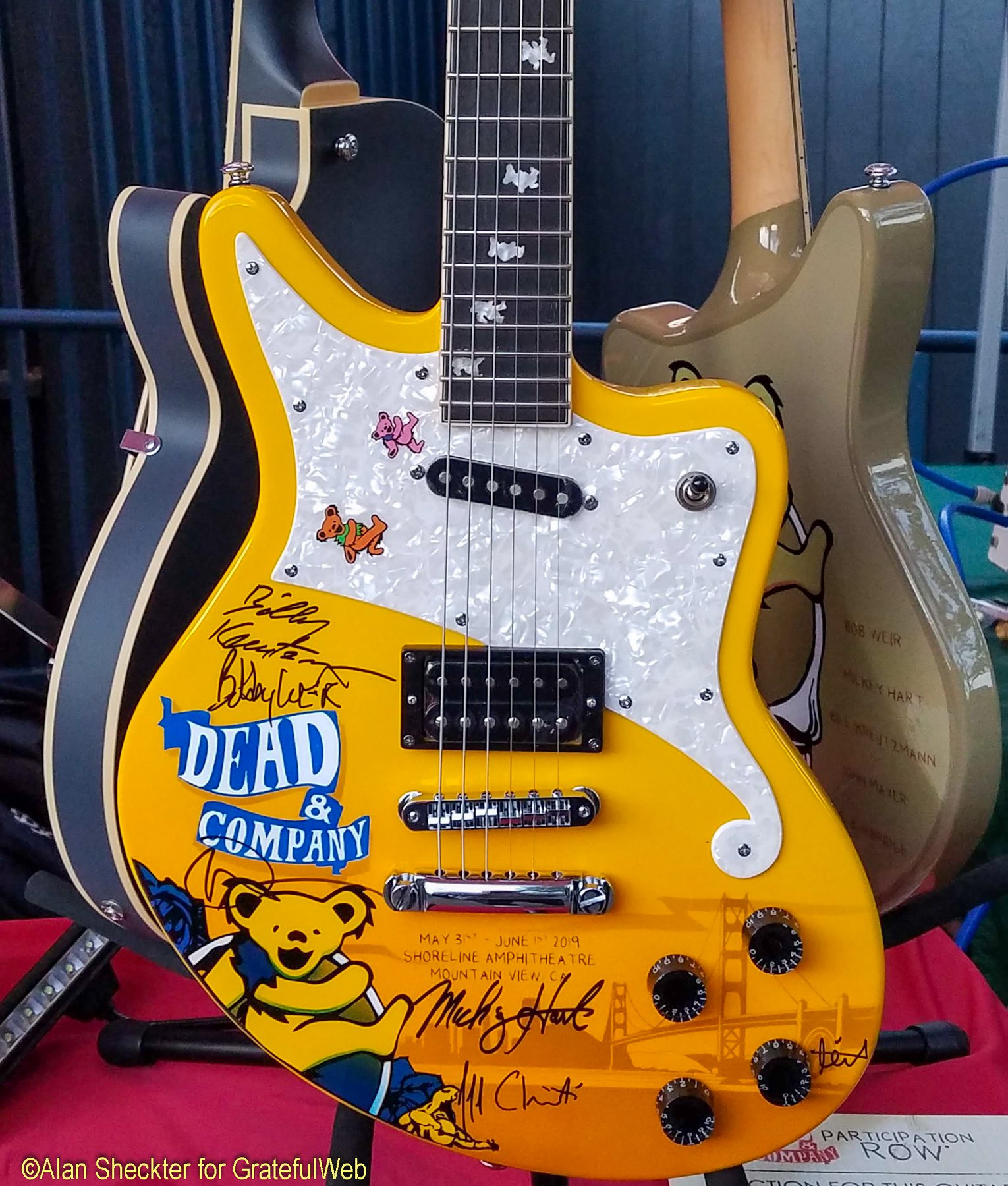 Inside Shoreline, in addition to the awesome nonprofit causes promoted along Dead & Company's Participation Row, Mercedes showroom models that dotted the venue's promenades also drew interested tie-dyed attendees. Wine was offered by the bottle, and several levels of increasingly expensive VIP and Super VIP ticket options came with their own perks and privileges. There was even a Fast Lane entry process (think Disney Fast Pass), in which one can prepay a little extra for the privilege of entering the venue in an exclusive, less crowded line.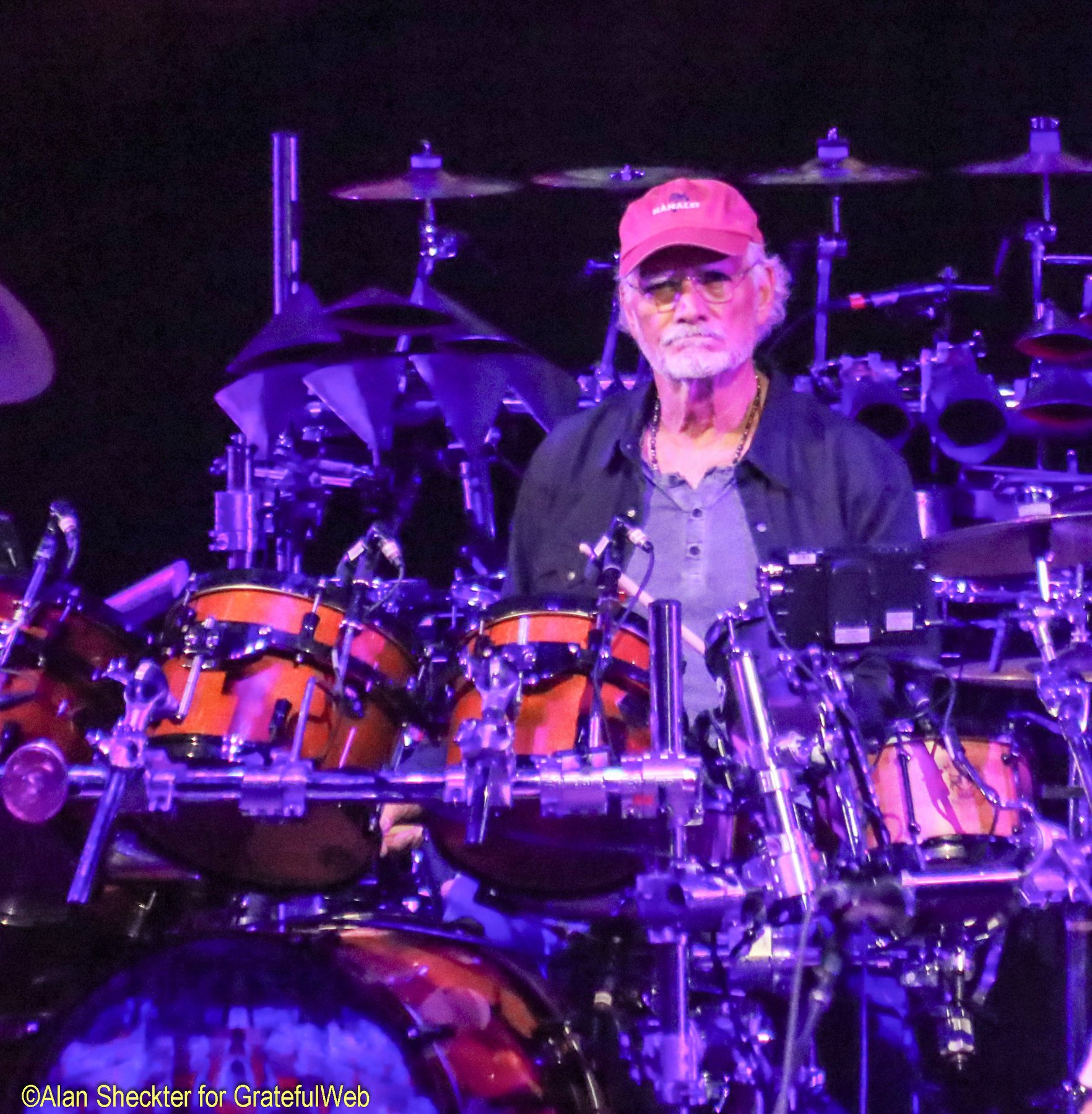 Set One: Playing in the Band, Shakedown Street, Brown-Eyed Women, Mama Tried, Peggy-O, It Hurts Me Too, Black-Throated Wind, Casey Jones. Set Two: Scarlet Begonias, Fire on the Mountain, Althea, Estimated Prophet, Eyes of the World, Drums/Space, Wheel, Wharf Rat, Sugar Magnolia. E: The Weight