Dead & Company just wrapped up the 2023 FINAL TOUR with three sold-out concerts at Oracle Park in San Francisco in front of 120,000 fans. This was the most successful tour in the band's eight-year history, drawing over 840,000 fans and grossing nearly $115 million. The band performed 112 unique songs during the Final Tour.
Since the band's 2015 debut, Dead & Company has completed ten tours, performing to more than 4 million fans across 235 shows.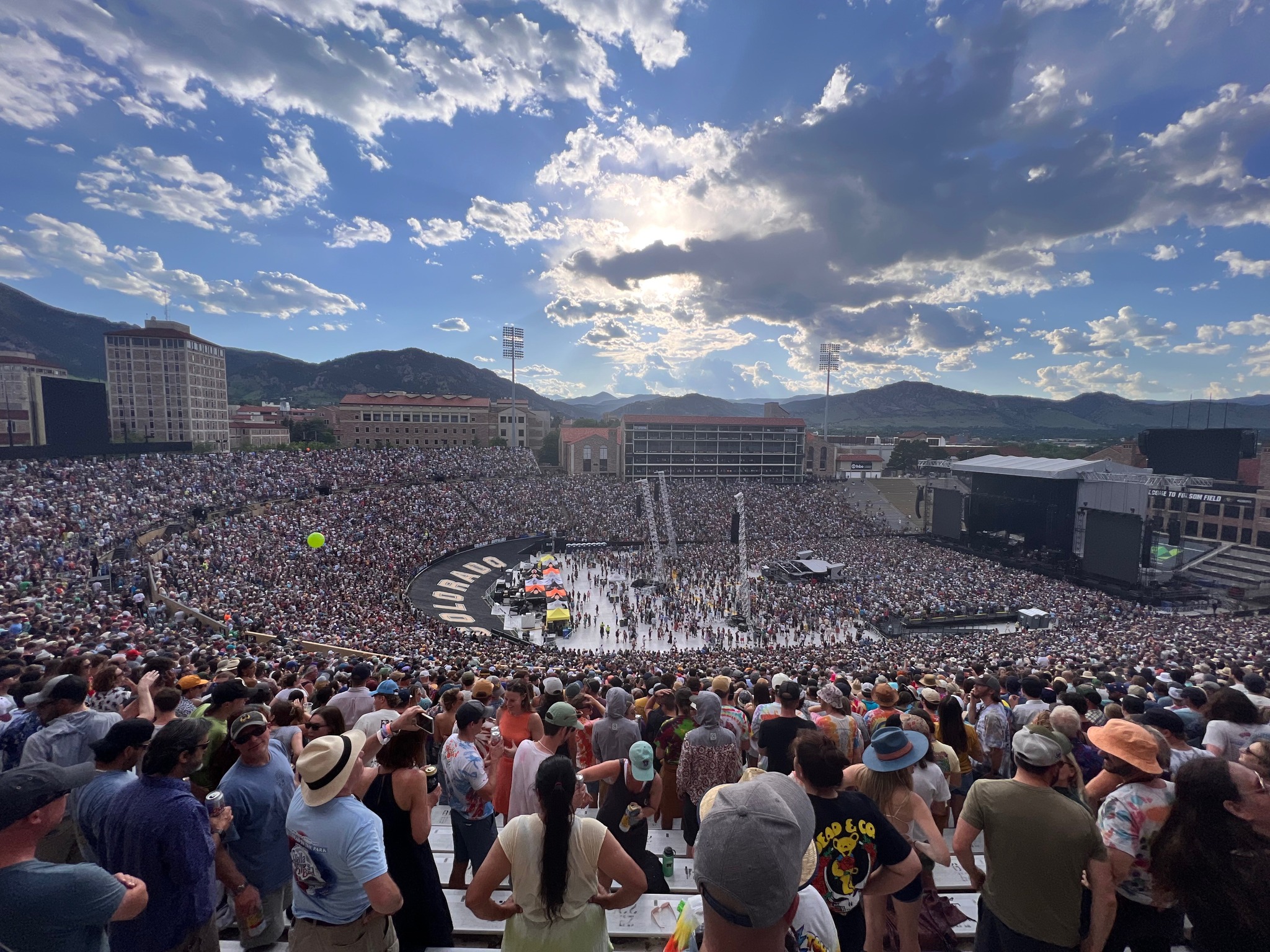 Over 130,000 tickets were sold across three nights at Folsom Field on the Final Tour, marking the first time Dead & Company played three shows at the University of Colorado's football stadium. The band holds the record number of performances at the venue, with 13 shows. The previous record for most shows played at Folsom by a single artist was three, held by both the Grateful Dead and the Rolling Stones.
Dead & Company is the all-time leader in the number of shows played at the famed ballpark, home to the Chicago Cubs, with 10 performances across five tours (2017, 2019, 2021, 2022, and 2023), as well as the all-time leader in overall paid attendance with 360,000 tickets sold across these shows.
Additionally, they are the all-time leader for single-show paid attendance when they set the record in 2017 with more than 40,000 tickets sold.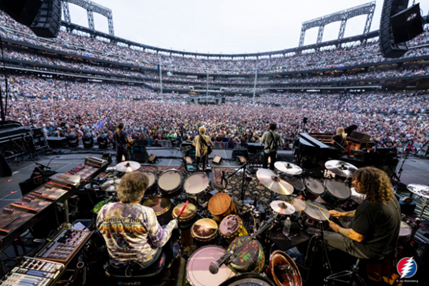 The band holds the record number of performances at the venue, home to the New York Mets, with 11 shows. In 2023 Dead & Company returned to Citi Field to perform for almost 74,000 fans during two sold-out concerts.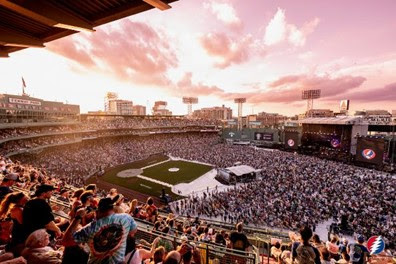 Dead & Company returned to Fenway Park, home of the Boston Red Sox, in 2023, performing for 75,000 fans across both nights. The band broke Fenway's all-time attendance record for the most tickets sold in a single night, previously held by Aerosmith.
The home of the Giants baseball team hosted the final three tour dates of the band's career, with an audience of over 118,000 across three nights, drawing thousands of visitors to the Bay Area.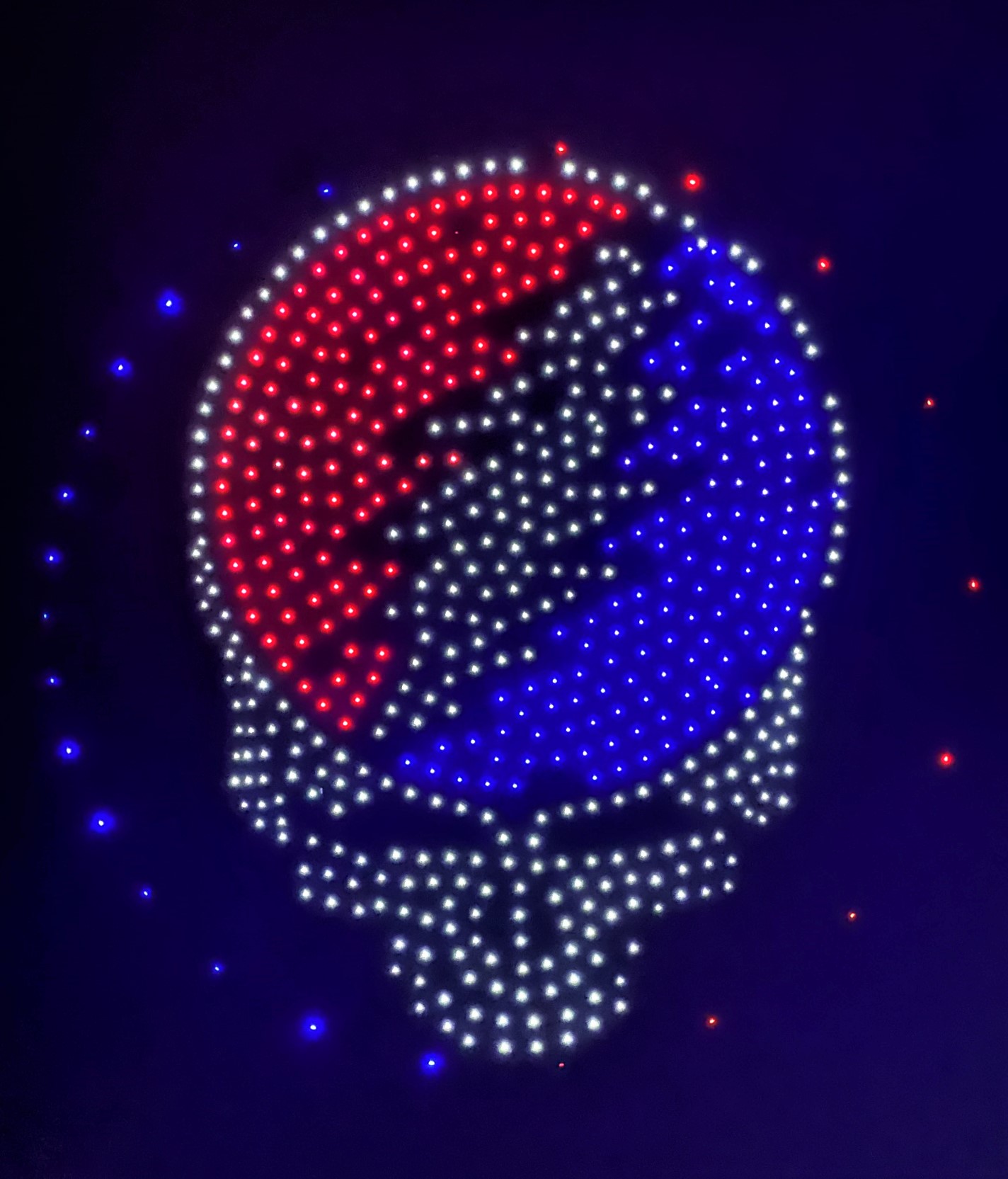 According to Destinations International's Event Impact Calculator, there was a tremendous local economic impact that these three shows are estimated to have brought directly to San Francisco:
Total Estimated Direct Spend: $21.0M
Total Estimated Economic Impact: $30.9M
SONGS
During the Final Tour, the band performed 112 unique songs, including "drums/space" and the newly formed "Dark Star on the Big River Jam." Since the band's inception, they have performed 145 unique songs during their 235 shows.

MERCHANDISE
Final Tour merchandise sales have set records at virtually every tour stop, sometimes outpacing food and beverage per head, as was the case at Wrigley Field in Chicago. Since 2015, there have been nearly 1,000 unique designs created and made available to fans.

BENEFIT CONCERT AT CORNELL UNIVERSITY

Dead & Company continued the Grateful Dead's storied legacy at Cornell University and its famed Barton Hall when the band performed an intimate benefit concert for nearly 5,000 fans on May 8, 2023, the same date and venue as the Grateful Dead's highly acclaimed performance at Cornell in 1977.
Proceeds from the show, $3.1 million, are being donated to the Recording Academy's MusiCares organization, which provides a safety net of critical health and welfare services to the music industry, and the Cornell 2030 Project, in which researchers combine science, scholarship, and innovation to develop climate-change solutions. Each non-profit will receive nearly $1.5 million to advance their respective missions.
CHARITABLE INITIATIVES
Since 2015, $13+ million has been raised to support nonprofits and environmental and social causes, with $4 million donated through charity auctions and online raffles.

Beneficiaries include Headcount, Reverb, National Parks Conservation Association, The Jerry Garcia Foundation, Heart And Armor Foundation, Gorilla Doctors, Seva.org, OXFAM, MusiCares, Surfrider Foundation, WhyHunger, iGiveTrees, Positive Legacy, Further Foundation, Conscious Alliance, Rainforest Action Network, Last Prisoner Project, HAPA, SPLC, and dozens of local and regional nonprofit groups.

Participation Row auctions, in partnership with nonpartisan and nonprofit voter registration organization HeadCount, surpassed $2,033,000 raised for charity during this year's "Final Tour." The tally includes $355,000 from the Mickey Hart fine art auctions held in NYC and over the three nights at Oracle Park.

The staggering total, which is more than the total funds raised from all previous tours combined ($1.97 million), makes the 2023 auction series the most successful such campaign in Dead & Company's eight-year history and brings the grand total raised to $4,000,984 across all of the band's tours since 2015.

The total raised during the July 16th Final Tour finale alone was more than $730,100, including $275,000 for the "tour guitar," signed by the band and played on stage by Bob Weir on Saturday night and on several other stops of the tour; $238,000 for the San Francisco/Oracle Park guitar, commemorating the final shows of the Final tour; and $159,000 for four pieces of art by Mickey Hart.

All of the funds raised are split between HeadCount (organizer of the auction), REVERB (the tour's greening partner and co-producer, with HeadCount of the Participation Row activism village), and the "Dead Family NonProfits," a group of roughly 20 causes and organization selected by the band.
SUSTAINABILITY
Dead & Company and Activist Artist Management continue their work with longtime sustainability partner REVERB to reduce the tour's environmental footprint and engage fans to take action for people and the planet. Since 2015, the following environmental impact has been achieved:
$1.6+ million dedicated to greenhouse gas reductions and climate justice projects.
125,000 single-use plastic bottles were avoided during the tours.
100,000 environmental actions taken by fans during the tours.
51,000 tonnes of CO2e neutralized.
Climate Projects Supported include Akumal Ecological Center, Colorado Grassland Conservation, Community Solar, Detroit Solar Street Lights, Mississippi Delta, Music Decarbonization Project, One Drop: Safe Water Access, Oceana: Ocean Conservation, South Dakota Wind Power, Teak Forest Reforestation.
VOTER REGISTRATION
In addition to raising funds, 25,000+ fans have registered to vote or taken additional actions with HeadCount, including checking voter registration status, signing up for local election alerts, and contacting local legislators to stand up for voter rights.

PLAYING IN THE SAND
More than $1 million has been raised by fans who flocked to the Mexican Caribbean to see the band performing 12 concerts across four Dead & Company all-inclusive concert vacation experiences. The funds were used to support local and national humanitarian, environmental, and social justice efforts, both in Mexico and in the U.S. In addition to three magical nights of Dead & Company shows on an intimate beach each year, Playing in the Sand offered a single-use plastic-free concert area, and all waste discarded throughout the resort was sorted during the event and diverted from landfill. These efforts have resulted in more responsible and sustainable event production while directly contributing to the fight against climate change. With 5,353 tons of CO2e neutralized.