Joey+Rory, along with Grammy-award winning producer Carl Jackson, have put the finishing touches on their debut album, The Life Of A Song, to be released by Vanguard/Sugar Hill Records on October 28th.  Having produced such greats as Alison Krauss and Merle Haggard, Jackson proved the perfect choice to help husband and wife team Rory Feek and Joey Martin create a traditional country album, seasoned with acoustic elements and equal doses of humor and sincerity.
"Working with Joey+Rory is a total joy for me," states Jackson.  "They are the real deal, not an act simply called 'country' whose music contradicts that label.  What makes it even more special is that I believe the only thing they love more than a great country song is each other."
Joey+Rory are nothing if not authentic; The Life Of A Song might be listened to as a soundtrack to their simple country lifestyle.  The couple resides in an 1870's farmhouse in tiny Hardison Mill, TN, where Joey helps run a nearby family restaurant called Marcy Jo's Mealhouse.  Perfectly in their element, Joey+Rory sing of scuffed cowboy boots ("Boots"), dusty rodeo arenas ("Rodeo"), and cherished vinyl records ("Sweet Emmylou").  They beg the listener to sing or dance along (the brash and buoyant "Cheater Cheater") before hushing the room with the lovely austerity of "Heart of the Wood."  Even the Lynyrd Skynyrd classic "Free Bird" is putty reinvented in the hands of this pair, as adventurous as they are respectful of country music's roots.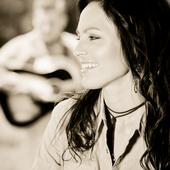 Together, the couple contributed their songwriting talents to seven of the album's 12 tracks, including the lead single, "Cheater Cheater."  Already an established songwriter and founding partner of Nashville publishing company Giantslayer Music, Rory has three #1 hits to his credit (Blake Shelton's "Some Beach", Clay Walker's "The Chain of Love" and Collin Raye's "Someone You Used To Know"), and has had cuts by Kenny Chesney, Randy Travis, Terri Clark, Mark Wills, Reba McEntire, Waylon Jennings, Lorrie Morgan, Buck Owens, John Michael Montgomery and Charlie Pride, among others.
Joey, who performs lead vocals for the duo, is also a veteran recording artist (previously signed to Sony Records, her debut album and single were never released). The pair only started performing as a duo for the audition of CMT's hit series Can You Duet in early 2008.  The pairing proved to be a hit with thousands of fans as well as Naomi Judd, one of the show's judges and Joey+Rory's most fervent supporter.  CMT is now home to Joey+Rory's debut video for "Cheater Cheater," currently in medium rotation.