The easy humility of Del McCoury after more than 6 decades of awards and honors, is remarkable. He sees himself as a working man who chose music as his vocation. So, it's no wonder that the collection of songs that comprise his upcoming album Almost Proud (McCoury Music) reflects a blue-collar mindset—four songs about love lost, one love song that sounds like many others he's cut as a tribute to his wife of 57 years, Jean, two cheatin' songs, 2 drinkin' songs, one extolling the virtues of hard work, and one about a working-class hero standing up to big coal in the West Virginia of the early nineteen hundreds. On February 18th, McCoury's latest venture into the recording studio will go live, but today, Del and the boys of the Del McCoury Band have shared a sneak peek of Almost Proud with the tune "Running Wild," a song that he started over 15 years ago and decided to finish when his son and band member Ronnie McCoury played him a portion of a demo that had been recorded and forgotten about. Clocking in at barely over two minutes, "Running Wild" is a classic bluegrass burner featuring McCoury's unmistakable voice enveloped by the singing and picking of his sons Ronnie (mandolin) and Rob (banjo), as well as long time band members Alan Bartram (bass) and Jason Carter (fiddle). Check out "Running Wild". 
Pre-order or pre-save Almost Proud ahead of its February 18th release date HERE.
Over the course of the pandemic, McCoury found himself as fully engaged and absorbed by music as he was when he was a teenager, throwing himself into listening to as much music as he could. According to Del, he listened to well over 200 songs, including some that had been in a neglected box in his music room for over 10 years. He listened intently. He listened for songs that excited him. He listened for songs that he would find interesting if he heard them on the radio. When asked about the song selection, Del says, "I'm as excited about listening to new music today as the day I started—finding a new tune or a story that tickles me. This album is the best of what I heard while the world was on pause." With a strong idea of his favorites, the Del McCoury band entered the studio, mixing in some classics along the way—notably "Rainbow of My Dreams," which McCoury first heard sung by a young Lester Flatt in the 1940s. 
Almost Proud is packed with songs from a wide variety of writers—well known and obscure—and includes a few performances from old friends. There are new songs like the aforementioned "Running Wild" and "Almost Proud," a song written by his good friends Eric Gibson and Mike Barber that was cut just hours after it was written. McCoury tapped into his long friendship with Vince Gill to find the right high country vocal for "Honky Tonk Nights" and chose a little-known song from a recent Kris Kristofferson album called "Love Don't Live Here Anymore" to tell a story of married couples who've become perfect strangers. With "Once Again,"McCoury collaborated again with Josh Shilling, who joined him on piano.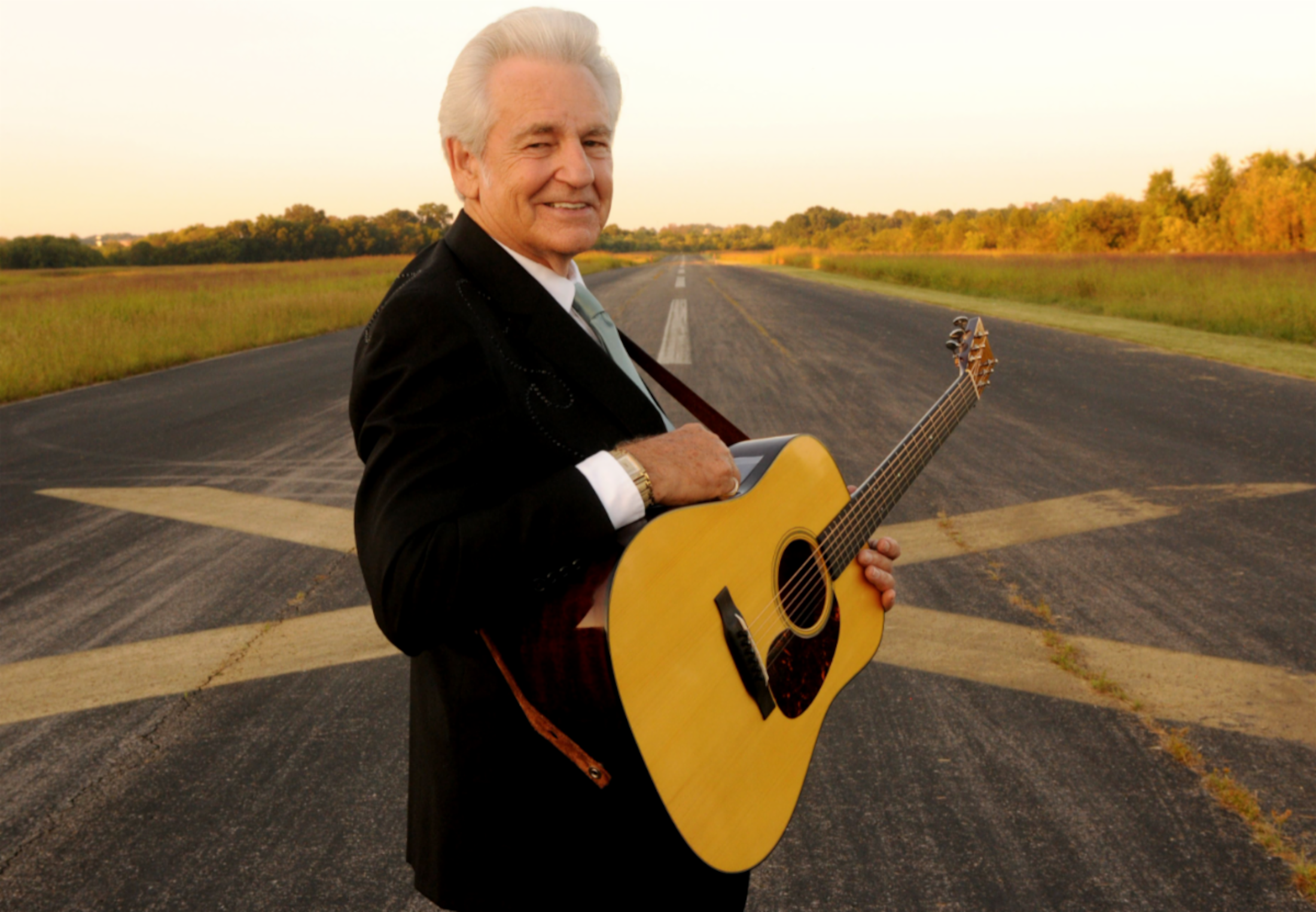 Just like his live performances, McCoury started Almost Proud with his regular point of view: "If I'm not interested, how can I expect the audience to be?" This collection of songs kept 82-year-old McCoury engaged during the pandemic and it's part of a body of work that ended up being nearly 30 songs—so it's likely to see a volume 2 in the very near future. At the end of the day, Del may be almost proud of what he's accomplished, but he's always proud of the music he records. 
In addition to this announcement, the Del McCoury Band is also back on the road for the remainder of the year. In October Del and the boys will be in Colorado and Wyoming before heading through the Midwest towards the Southeast and East Coast. A full list of dates is below and more information–including how to purchase tickets—can be found HERE.
About Del McCoury: 
Even among the pantheon of music's finest artists, Del McCoury stands alone. From the nascent sound of bluegrass that charmed hardscrabble hillbilly honkytonks, rural schoolhouse stages, and the crowning glory of the Grand Ole Opry to the present-day culture-buzz of viral videos and digital streams, Del is the living link. From headlining sold-out concerts to music festivals of all genres (he's a fan-favorite at Bonnaroo), not to mention one carrying his namesake, there is Del. Where audience members number in the tens of thousands and admirers as diverse as country-rock icon Steve Earle and jamband royalty Phish count as two among them, there is Del. 
To sum all that he is and has accomplished in 8 decades is a fool's errand but a few of the highlights are as follows: He is a former member of Bill Monroe's Blue Grass Boys and the de facto leader of The Del McCoury Band in which he shares the stage with sons Ronnie (mandolin) and Rob (banjo), alongside monster musicians Alan Bartram (bass) and Jason Carter (fiddle). On stage he believes in not writing setlists, relying on pure musicianship and audience participation to decide what comes next. He's a co-founder and namesake of DelFest, the beloved genre-spanning festival now in its 13th year, that takes place in Cumberland, MD over Memorial Day weekend. He has won nine IBMA Entertainer of the Year trophies, is a member of the Grand Ole Opry, and is a two-time Grammy winner. He has toured and collaborated with Dierks Bentley, Preservation Hall Jazz Band, and was part of the O Brother 'Down From The Mountain' tour. When Del and the boys recorded a Tiny Desk for Bob Boilen and his NPR music team, the harmonies were delivered with a force that was "so pure and beautiful" it made Boilen's "eyes well up with tears." Boilen continued to heap praise by writing, "Not since bluegrass legend Ralph Stanley played the Tiny Desk have I felt vocals resonate so deeply." Del's latest record, Almost Proud, will be released on Feb. 18, 2022. 
Catch The Del McCoury Band on Tour:
Oct. 26 - Boulder, CO - Boulder Theater
Oct. 27 - Fort Collins, CO - Aggie Theatre
Oct. 28 - Jackson, WY - Silver Dollar Showroom
Oct. 29 - Englewood, CO - Gothic Theatre
Nov. 3 - Kent, OH - Kent Stage
Nov. 4 - Findlay, OH - Marathon Center for the Performing Arts
Nov. 5 - Cincinnati, OH - Hamilton County Memorial Hall
Nov. 6 - Stoughton, WI - Stoughton Opera House
Nov. 7 - Chicago, IL - Old Town School of Folk Music
Nov. 12 - Liberty, NC - The Liberty Showcase Theater 
Nov. 14 - Boone, NC - Schaefer Center for the Performing Arts*
Nov. 18 - Ardmore, PA - Ardmore Music Hall
Nov. 19 - Washington, DC - The Hamilton Live
Nov. 20 - Albany, NY - The Egg - Kitty Carlisle Hart Theatre
*with Yonder Mountain String Band 
Almost Proud Tracklist: 
Almost Proud
Love Don't Live Here Anymore
Rainbow of My Dream
My Little Darlin'
Running Wild
Brown Paper Bag
Honky Tonk Nights
Once Again
Sid Hatfield's
The Misery You've Earned
Workin' Man's Wage
Other Shore