The Westville Music Bowl in New Haven, CT achieved lift off last night when the Disco Biscuits took the stage. Armed with their signature blend of jam rock and electronic dance music fusion, this Philadelphia based squad delivered inspiring jams to many fans who had not seen live music prior to the start of the covid-19 pandemic. The setlist incorporated fan favorites and a rare gem, which elevated the audience further.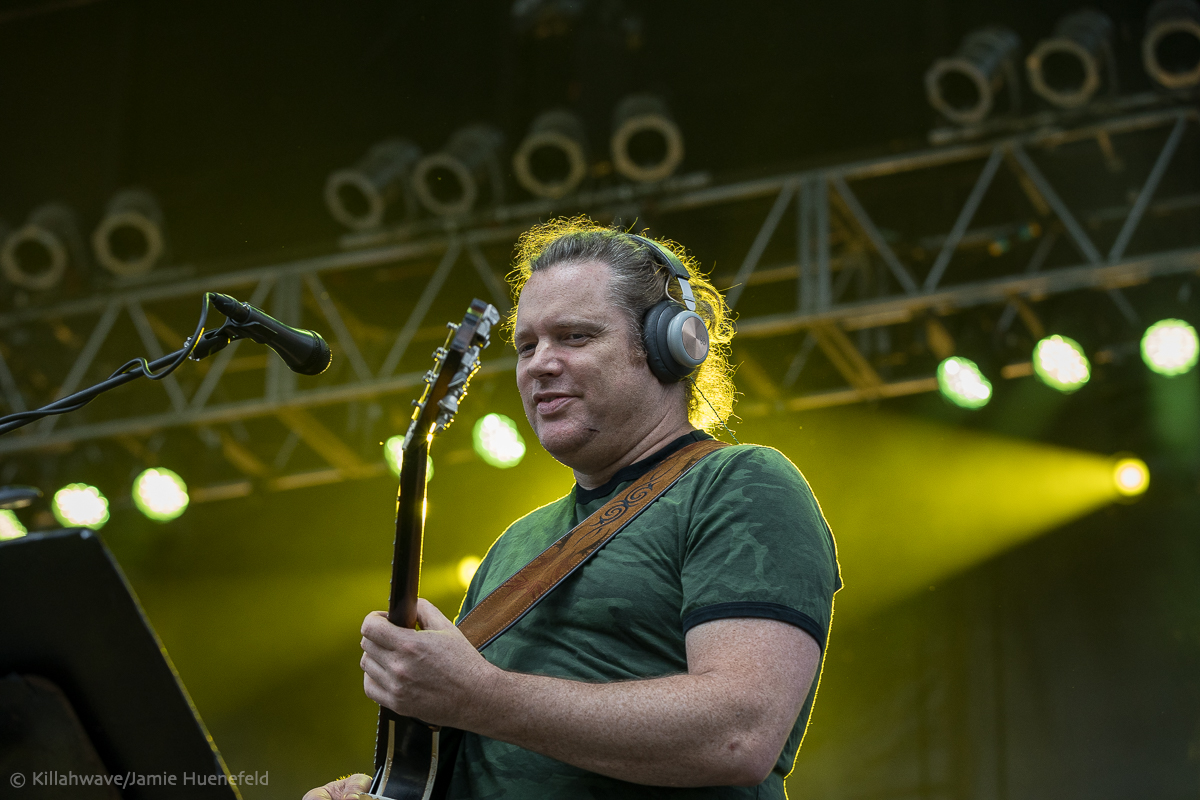 Located on the Yale University campus in a beautiful natural setting, the Westville Music Bowl opened in May 2021 inside a former tennis facility. This venue has brought many smiles to music fans around the northeast, as it has provided an outside facility with social distancing, allowing music to return despite the on-going pandemic. Current shows are being sold at half capacity and in pods, which offers the ability for fans to socially distance.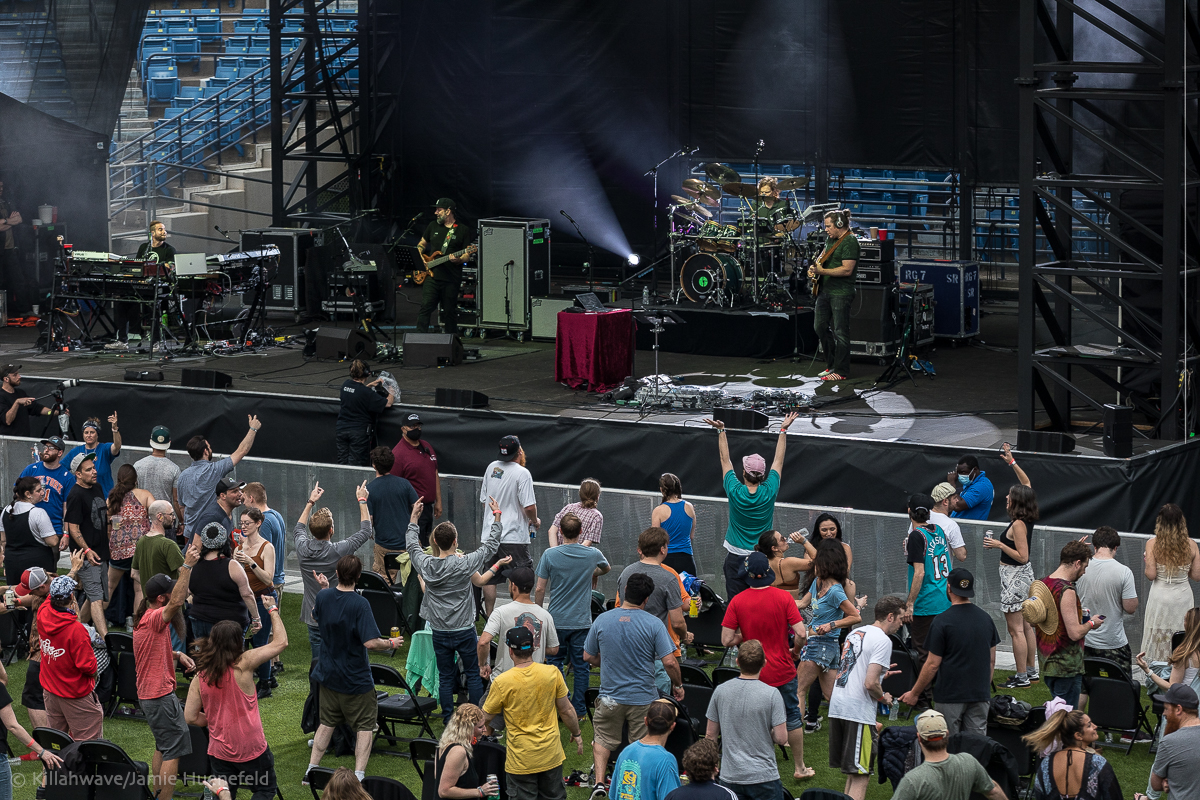 The Disco Biscuits announced last week that they are unable to host their traditional Camp Bisco at Montage Mountain, PA this July, but instead will deliver two nights at the TD Pavilion at the Mann in Philadelphia, PA instead. The electronic lineup includes Lotus (two nights), Orchard Lounge and Luke the Knife.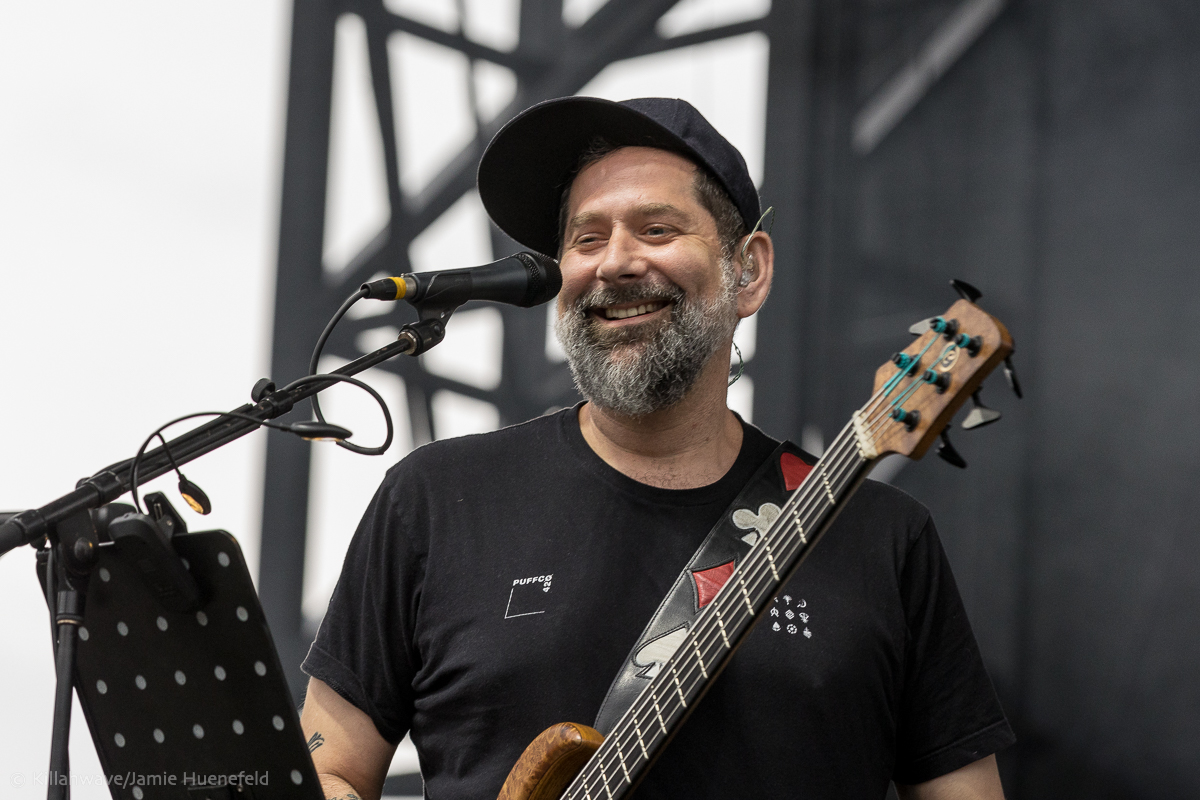 Set one began with the "Safety Dance," an electric cover by Men Without Hats. This began a stellar jam sequence into "Mr. Don" > "Rocket Science" > "Mr. Don", with a notably delicious transition into "Rocket Science." The band did not waste any time, and dove into another tasty song series, "Aceetobee" > "I Feel Love" > "Aceetobee" > "Confrontation." This included the Diana Ross cover "I Feel Love, " and closed out a high energy first set.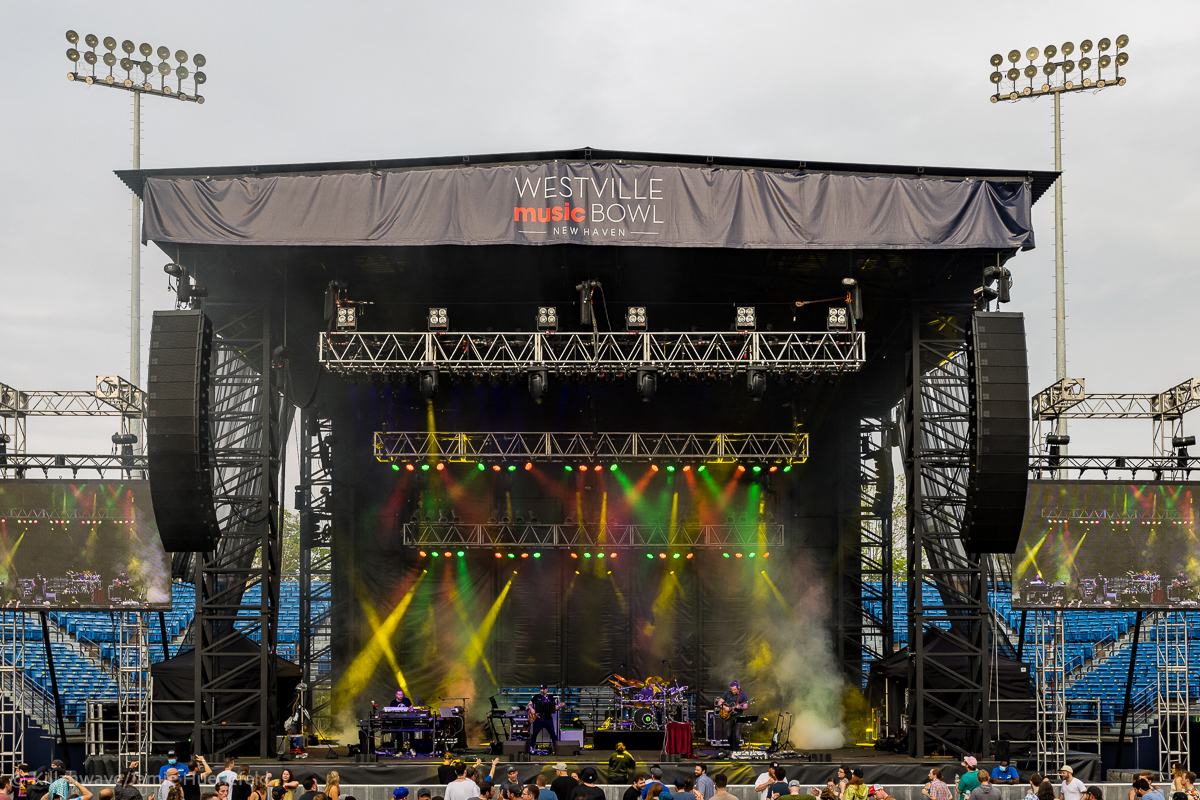 The band sent the venue and fans into orbit by starting out the second set with the rarity, "Sister Judy's Soul Shack," last heard at the beloved Playstation Theater in New York City on December 28th, 2017. "Sister Judy" transitioned into "Helicopters" > "Munchkin Invasion" > "Helicopters" > "Munchkin Invasion" > "Tractorbeam" (eden) > "Sister Judy's Soul Shack." The band was so inspired, that they did not stop playing until segueing back into "Sister Judy," which closed out set two. They also delivered old school fan favorites "Munchkin Invasion" and "Helicopters." After a short encore break, the band returned to play "Naeba," and sent fans off into the stratosphere.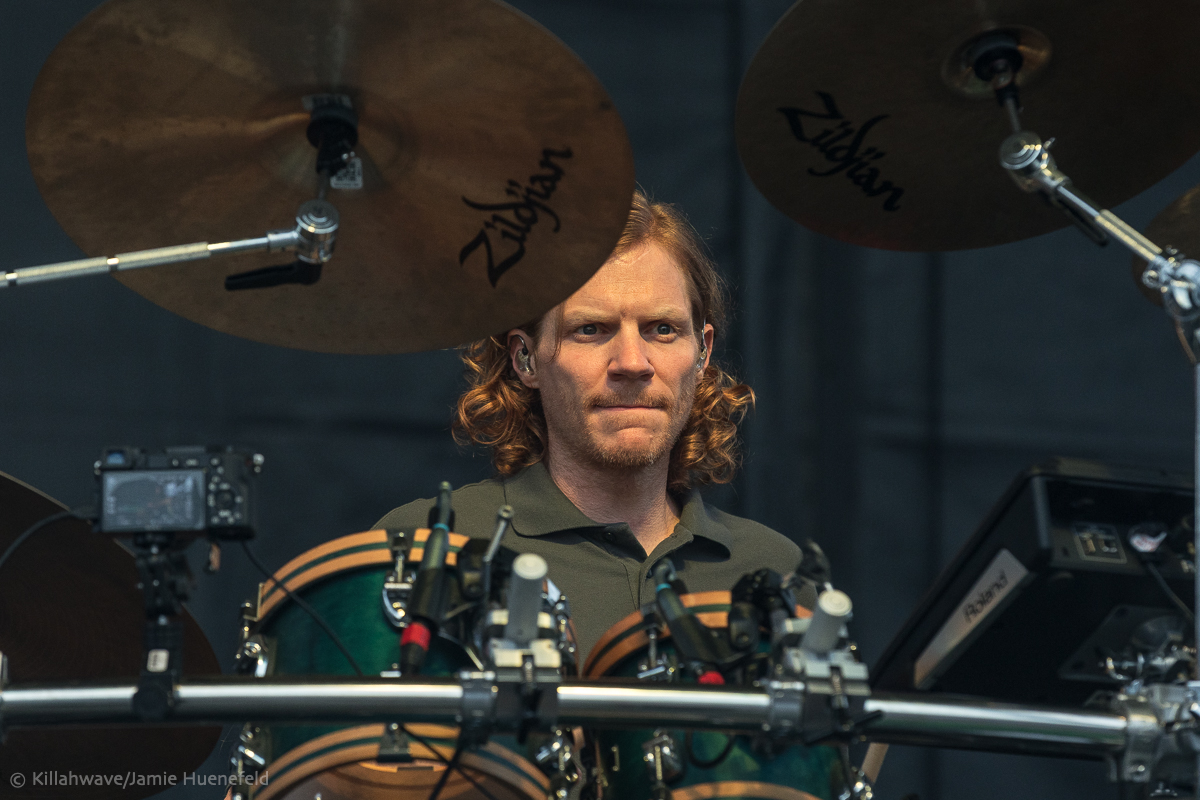 The Disco Biscuits wrap up their spring tour tonight with another show that is sure to satisfy any appetite for jamming and electronic dance music at the Westville Music Bowl. Tickets are still available at www.discobiscuits.com.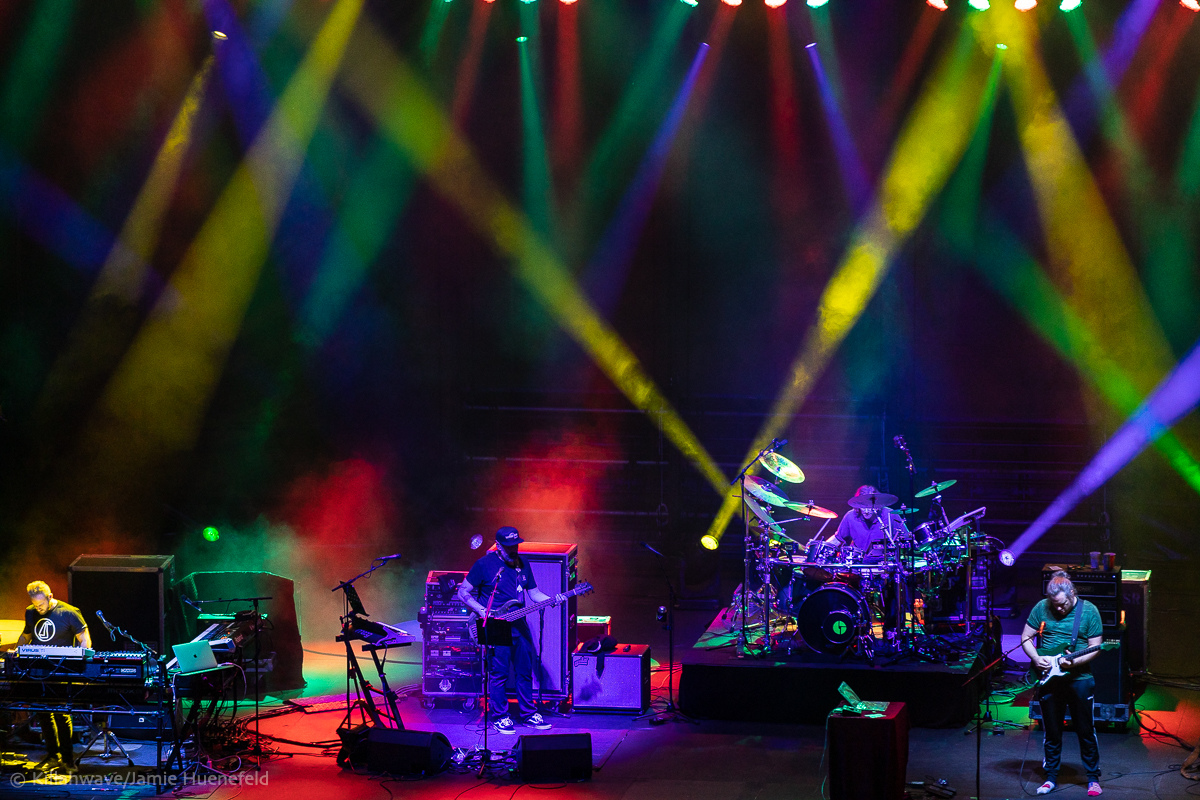 Check out more photos from the show.
Set One
Safety Dance > Mr Don > Rocket Science > Mr Don, Aceetobee > I Feel Love > Aceetobee > Confrontation
Set Two
Sister Judy's Soul Shack > Helicopters > Munchkin Invasion > Helicopters > Munchkin Invasion > Tractorbeam (eden) > Sister Judy's Soul Shack
Encore
Naeba