On June 29th, the first Saturday of the Milwaukee Summerfest 2013 , Dispatch was the headliner at the BMO Harris Pavilion. This is the 45th Annual Summerfest and I decided to make this an adventure. I am a Chicago native and had to make a couple of hours journey, so I booked a hotel in Milwaukee. As show time approached, I took the drive into town. As I neared the Park, the traffic was heavy. The roads were flooded with groups of people, friends, couples, teenagers and the grown up folks too walking to the venue.
Entering through the first gate, I came upon the larger than life Piano, Guitar and Drum Kit, famous for being on display at the fest. The stage set up with these dream instruments was so great, I couldn't even take a picture to capture it all in one frame! Wandering through the festival grounds, I was in awe of the energy around me. People were enjoying the festivals offerings, drinking Milwaukee's most beloved beer, and partying pretty hard. Local clothing and jewelry artisans had set up shop so in between concerts, the crowds could shop and pick up souvenirs. I watched the gondola rides that led over the festival grounds, but kept my feet planted firmly on the ground.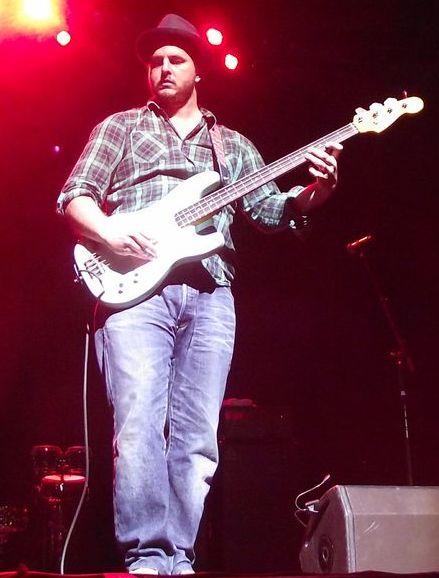 Walking around before the Dispatch show, I could hear the music coming from every angle. It was amazing. All that wattage and all of the fans were screaming their excitement to be in the same vicinity as their favorite artists. This first Saturday of the fest had a pretty full roster of fantastic bands including Jason Aldean, Pretty Lights, Less Than Jake and Imagine Dragons, so needless to say, although the pavilion wasn't completely full, it's without any reflection on Dispatch to see some empty seats. A great many of fan had a tough choice to make for which headliner to see on this particular night.
This Summerfest concert for Dispatch marks the conclusion of their Circles Around The Summer Tour. On the 4th of June, their latest release, "Ain't No Trip To Cleveland, Volume 1" dropped. The album is currently available for download on Noise Trade. If you don't do this...it's just a travesty. You'd be missing out on some of the best music by this band yet!
The boys, Brad Corrigan, Chad Stokes and Pete Francis have been making music together since they met in college, and as a fan what makes this group the most unique for me, is their commitment to social responsibility. Over the course of their touring, since 2011, the band has been partnered with Amplifying Education. This program allows for fans to volunteer at local schools and get involved in their communities. To learn more please visit: http://amplifyingeducation.org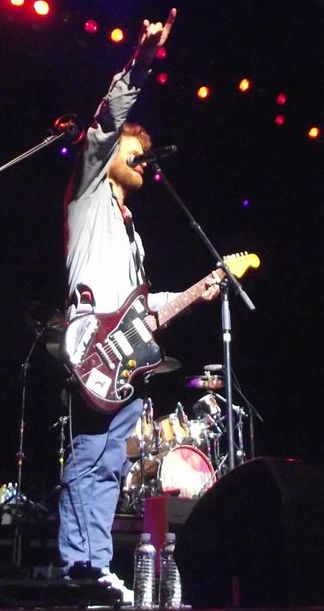 The opening act for Dispatch was The Ballroom Thieves, self described as "Rock disguised as Folk." I like that. They had a strong fan base that danced along and sang to their favorites. The three piece band includes a cello, drums, guitar and vocals by all. They were having fun with the die-hard small but loyal fan base and even invited us all out to the after-hours bar with them. Ballroom Thieves are definitely an interesting sound that's worth a listen.
When Dispatch took the stage, the pavilion seemed to be about two thirds full. It was perfect, people could dance around without crowding each other, if only every show could be so comfortable! By the second song, Circles Around The Sun, the fans were into it. They were "hey-ing" and "oooh-ing" and singing along with every word. Dancing and clapping and everywhere around me, people were just spewing joy!! I felt like the few thousand of us were all part of our very own jam session with Dispatch. The meaning of the lyrics to this song, is near and dear to my heart, as I am a true blue Cubs fan. I always love the under-dog and can empathize with the message. There is a feeling of connectedness in Dispatch's music. I walked around and took it all in, under the red and blue pavilion lights, thinking, blessed are the peacemakers.
In a world that is materialistic and at times self centered, Dispatch is working hard with little to gain. They are not interested in a quick buck, they work hard, on stage and off, and expect to gain in wealth of glory, not wealth of riches. They seem to give their energy and their music away to places that appreciate it and benefit from it. They are not trying to get rich or take anything from anyone. They give back and inspire others to do the same, to grow into the best people they can be. They simply share their music to make people smile. I definitely left smiling.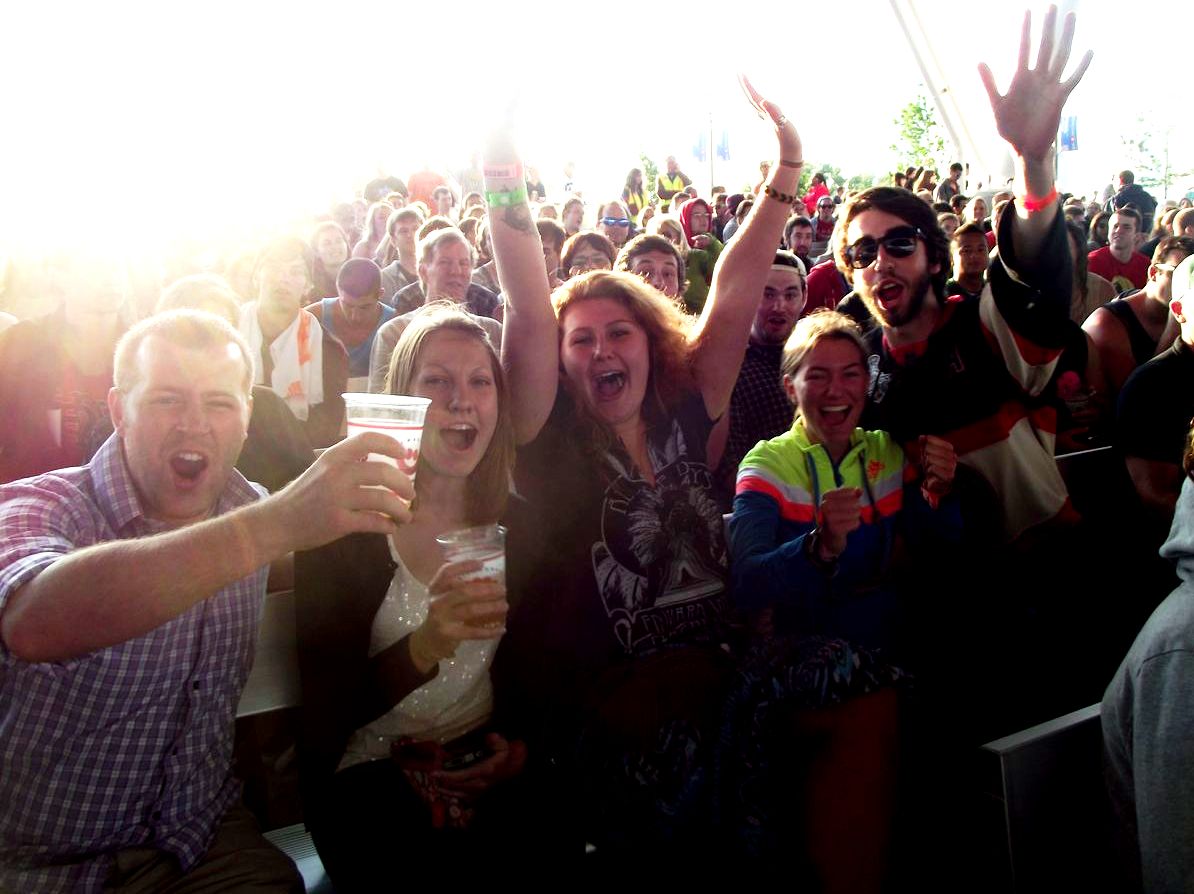 Only a year to wait for the next Summerfest in good ol' Milwaukee, WI!! Ok then, what's that? A Circle Around The Sun? Pun totally Intended.