Well, I know you already have plenty of G.D. t-shirts. But if you want to cherish a juicier piece of Grateful Dead history, an item that's never before been seen and is literally once-in-a-lifetime, then you'll want to tune in on Saturday, September 8th, at 10 a.m. Central time, HERE. The success of last year's audience has inspired various former G.D. employees to clean out their closets...
Would you like a costume (one of those duster overcoats the band wore) from the "Throwing Stones" video?
How about a check (sorry, cancelled!) signed by Jerry Garcia?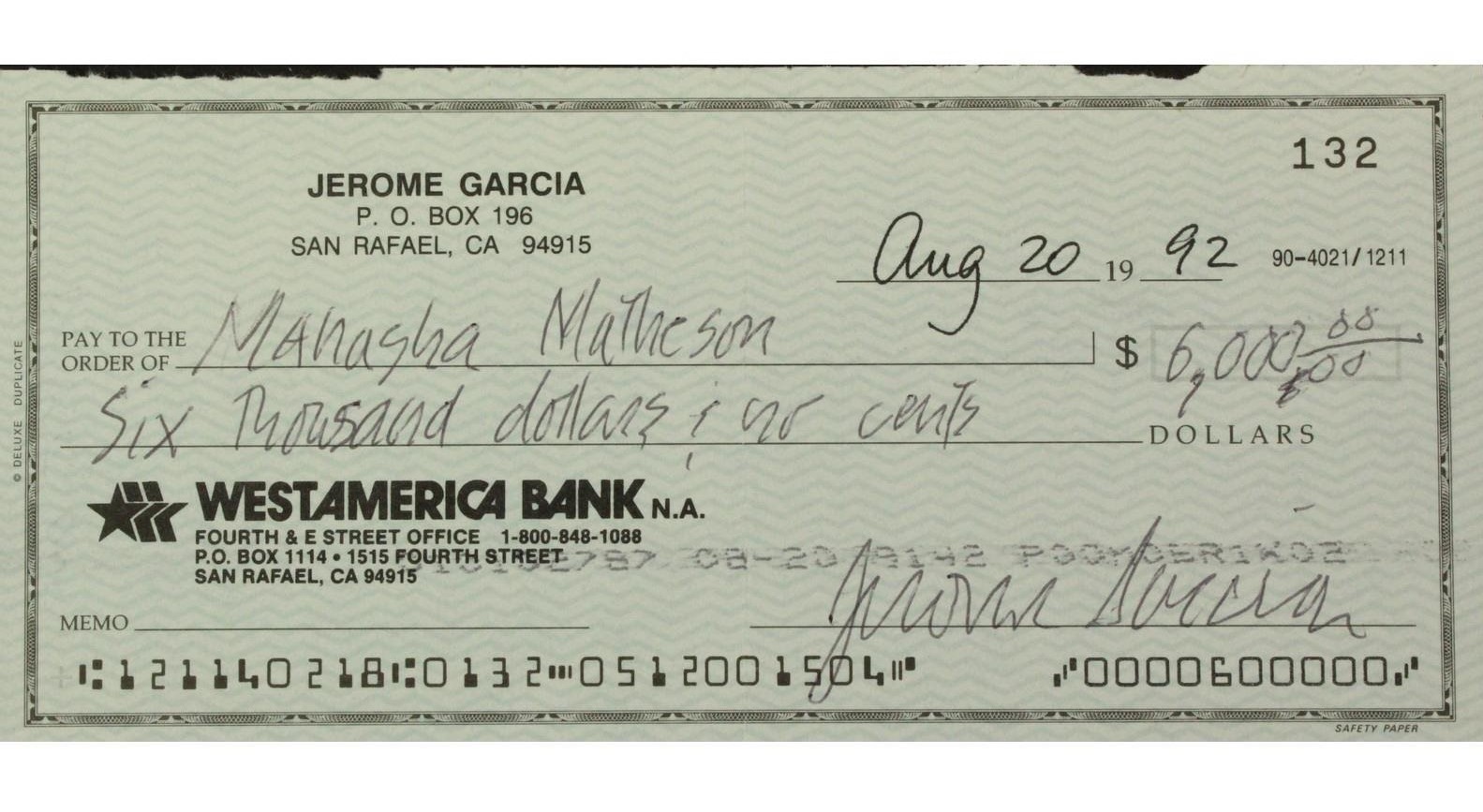 A gold record, backstage passes, laminates, incredibly rare posters, original artwork from Stanley "Mouse" Miller...
This will be the second Grateful Dead auction put on by the Donley Auctions people of Union, Illinois. Randy Donley has been conducting auctions for more than thirty years, and holds 12 to 15 theme auctions a year, with an enviable reputation for quality, accuracy, and reliability. Their first GD auction, which included the original lyrics of "He's Gone," the last book Jerry ever read, the original copyright on the name Grateful Dead and a whole lot more, was a roaring success.
You get the idea. This isn't going to happen many more times...here's your chance to own a piece of history.