Charleston, South Carolina-based electro-funk powerhouse Doom Flamingo invites you to visit "Lux Noir," the namesake of the band's newest single release. Fusing gritty synths with punchy drums and heavy low-end, the emergent sextet places dynamic vocalist Kanika Moore front and center, resulting in an intrepid disco groove poised to infiltrate dance floors nationwide. Engineered by Matt Zutell at Coast Records, the track is accompanied by a captivating video, directed by Paul Chelmis. The video transports viewers to the alluring locale that is the Lux Noir - a neon soaked, hazy night club where time knows no bounds and the music never stops.
"Lux Noir is the exclusive club in your mind…" said vocalist Kanika Moore. "...from exquisite fetishes to love and dance solidarity, once again channeling Girl Power energy."
The Lux Noir release precedes a jam-packed summer for Doom Flamingo, with several massive festival appearances scheduled. Early summer will see the band bring its signature blend of high-octane funk to Summer Camp (Chillicothe, IL), and Arise Music Festival (Boone, CO). Following a milestone return to The Peach Music Festival (Scranton, PA), the group will stop at The Werk Out (Thornville, OH), with a handful of club appearances in between. For more information, and to purchase tickets, visit doomflamingo.com.
Doom Flamingo is a six-headed synthwave beast with a Jekyll and Hyde element to the songwriting. Top Gun guitar riffs and Miami Beach poolside lounge-vibes, are all at once contrasted with eerie darksynth soundscapes reminiscent of old John Carpenter films.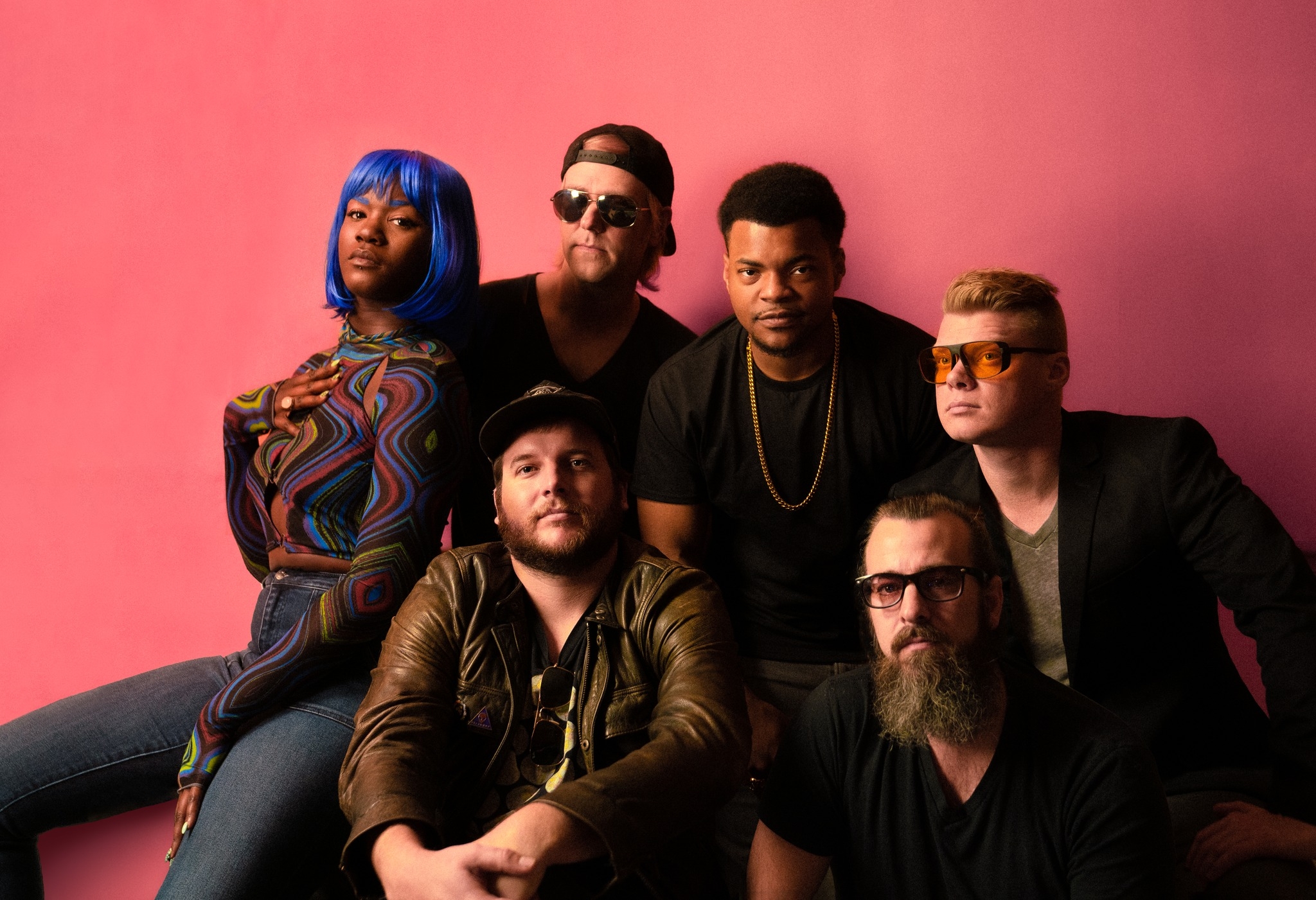 Doom Flamingo came together organically through friendships and past collaborations in their hometown of Charleston, South Carolina. The sextet features dynamic vocalist, Kanika Moore, alongside a powerhouse of musicians including bassist Ryan Stasik, of the prolific rock band Umphrey's McGee.