Dopapod started their 2021 fall tour with a bang last Friday night at the Brooklyn Bowl in Brooklyn, NY. The Brooklyn based quartet was all smiles as they delivered two sets of tasty originals and covers, including a few rarities. Friday night's performance marked the third show at the Brooklyn since the start of the covid-19 pandemic. Philadelphia, Pa's Muscle Tough lended support as the opening act.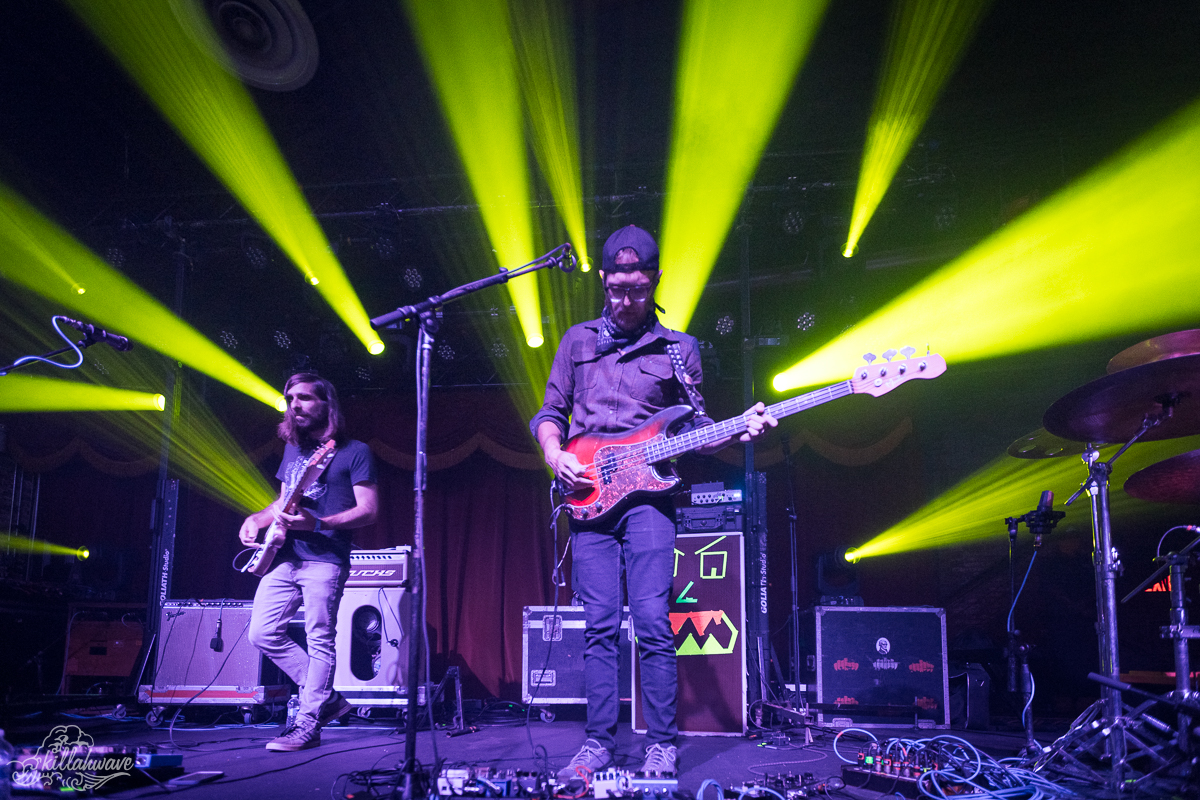 Dopapod formed at the Berklee School of Music in 2007, and has been creating innovative new music ever since. Playing a mix of funk, rock, pop, and psychedelia, this band utilizes synth tones while striking a balance between heavy and light. The band members include Eli Winderman (keys and vocals), Rob Compa (guitar and vocals), Chuck Jones (bass), and Neal "Fro" Evans (drums).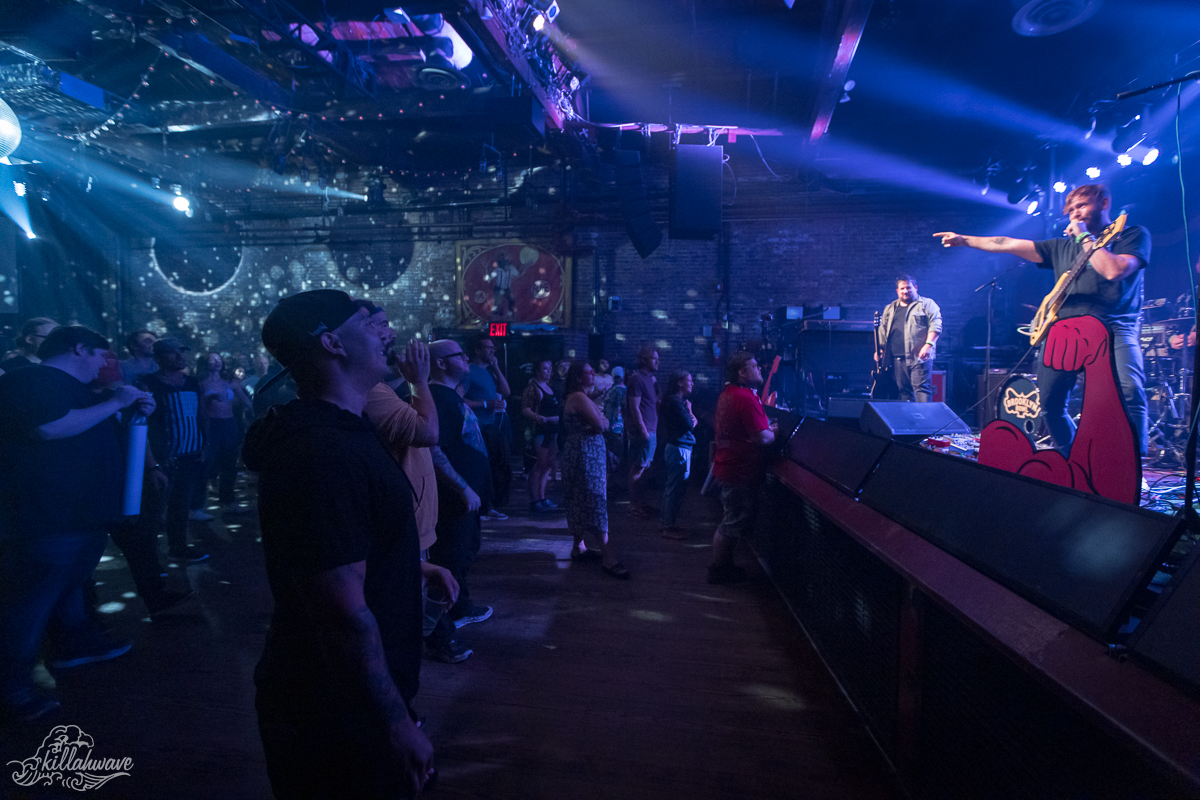 MuscleTough got the crowd warmed up tonight, and brought their heavily improvised blend of modal jazz, funk, and psychedelia. Band members include Ross Bellenoit (Guitar/Effects), Joe Baldacci (Drums), and Jonathan Colman (Bass/Effects).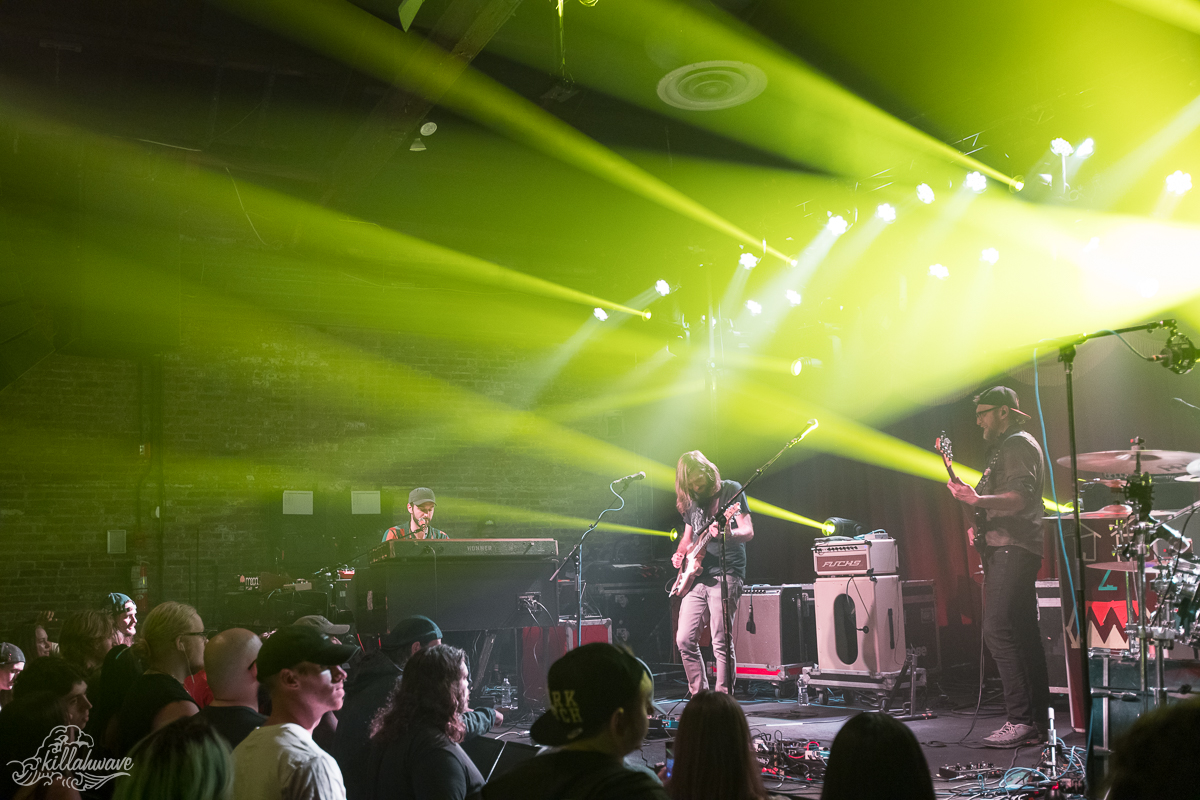 The first set began with music playing from the band's equipment, but the band was not quite there yet. The audience was hyped up awaiting their entrance. After they arrived, time was not wasted, as Dopapod's first set included two bust outs.The Muse cover "Micro Cuts" was last played on April 20, 2017, and segued into "Give It A Name," last played on December 14, 2019. The set ended with another exploratory jam sandwich, "Dracula's Monk > "Turn By Turn" > "Vol.3 #86."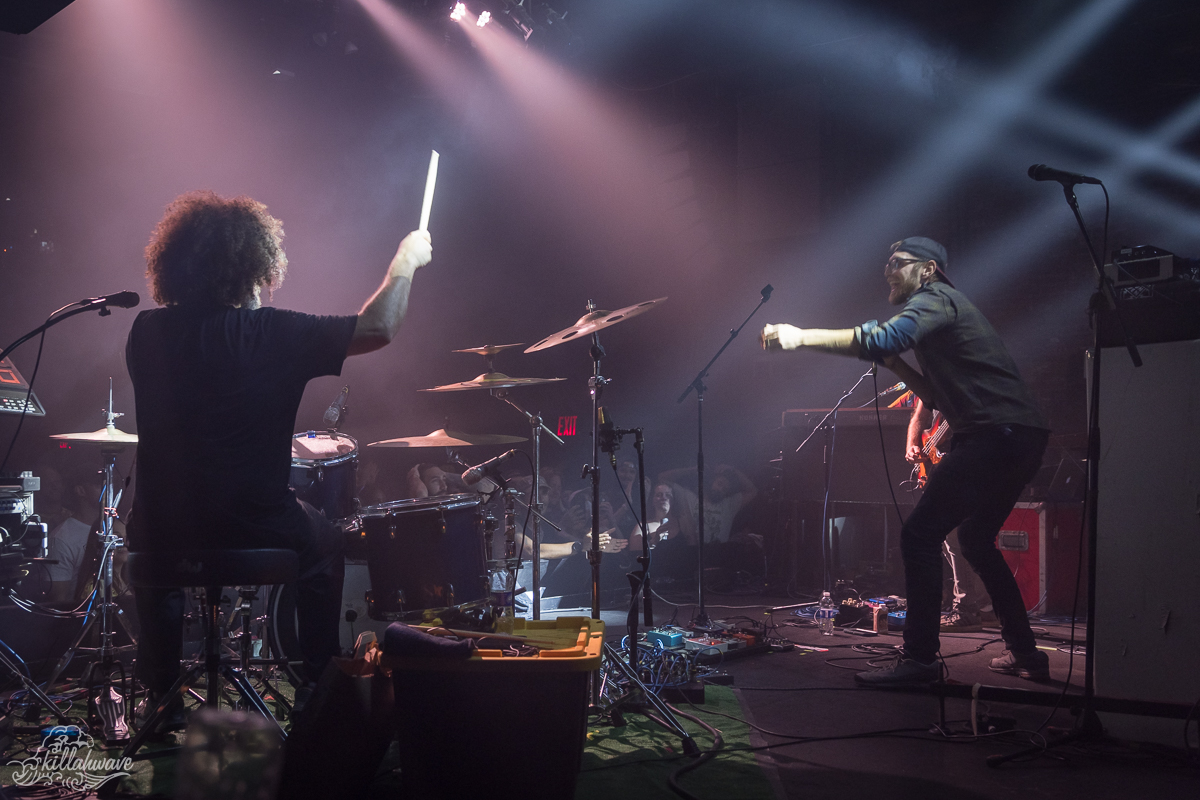 After a quick break, the band returned with more complex improvisational compositions. The high note of the set was "Eight Years Ended" > "Mucho" > "23 Forever." The lights were notably good, and complimented the music perfectly. Additionally, "Eight Years Ended" contained a "Frankenstein," by Edgar Winters, tease. The band also played "Squarefoot" in the second set, which is a cover by Rudder. Tonight's encore was no slouch either, with "Happy Song" > "Roid Rage." "Roid Rage" included a tease of the Talking Head's "Crosseyed and Painless," which sent fans off in to the night energized and ready for Saturday night's show at the Brooklyn Bowl.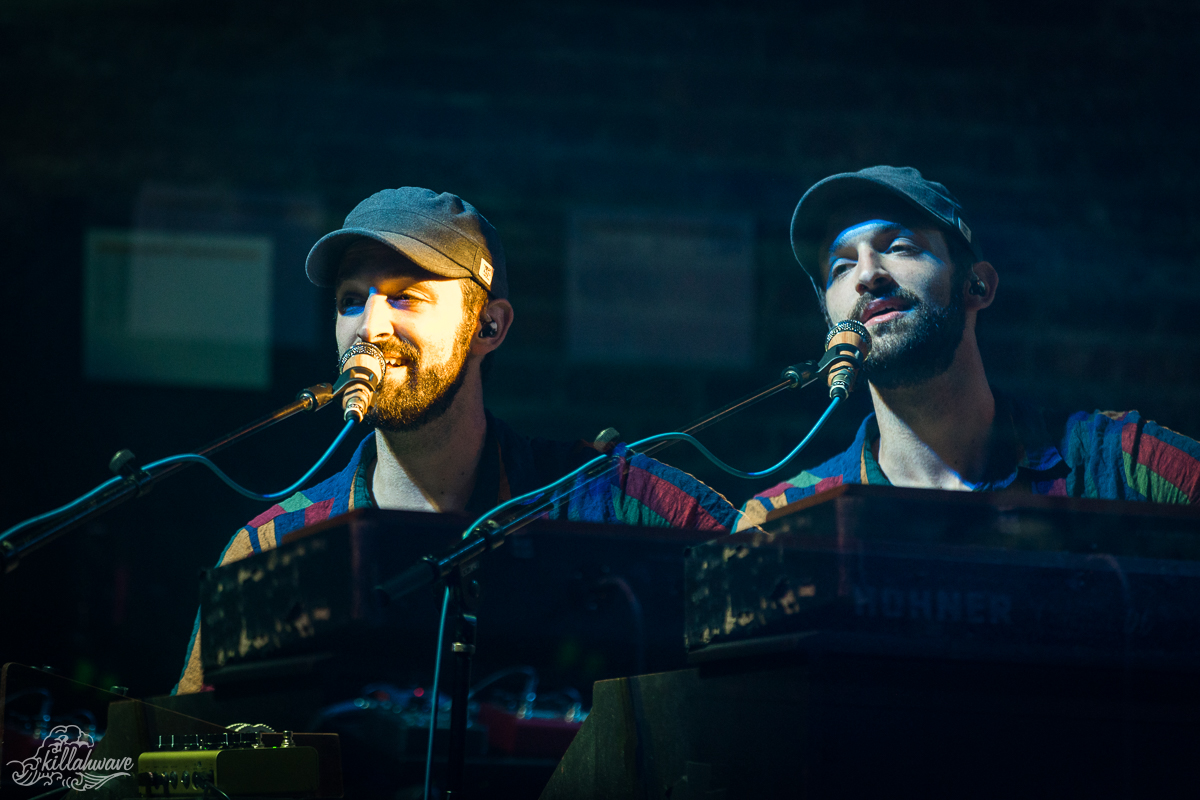 Dopapod's two night stand at the Brooklyn Bowl was certainly a memorable homecoming for the band and audience. In case you couldn't make either date, fear not. The band is just getting started on their fall tour. Visit their tour page for more details.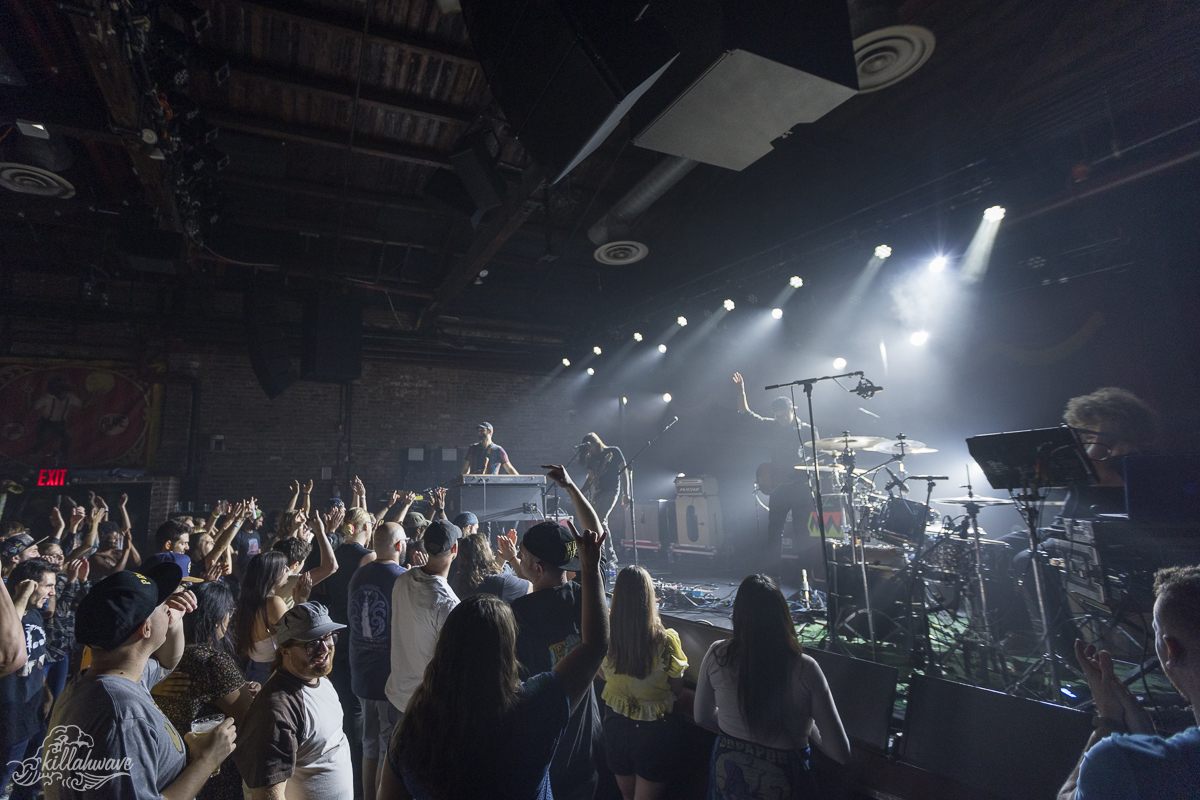 Check out more photos from tonight's show.
Set One
Turnin' Knobs, Nerds, Micro Cuts1 > Give It A Name, Dracula's Monk -> Turn By Turn2 > Vol. 3 #86
Set Two
Off The Cuff2 -> Psycho Nature, Eight Years Ended23 -> Mucho2 -> 23 Forever, Squarefoot4, Braindead, Grow
Encore
Happy Song > Roid Rage5
Notes
1. Muse cover
2. Unfinished
3. Frankenstein (Edgar Winter) tease
4. Rudder cover
5. Crosseyed and Painless (Talking Heads) tease