Elephant Revival formed in Nederland, Colorado in 2006. They are an eclectic and diverse group of multi-instrumentalists that have combined their creative skills together resulting in some of the coolest musical ideas ever recorded and performed live. All of the members contribute songwriting and vocals, bringing a solid band cohesiveness to their sound. It's difficult to describe their style as there are so many influences running through the minds and fingers of these talented musicians. Indie, folk and bluegrass are all present and well-presented from Revival's musical palette. The band considers their sound to be "Transcendental Folk" because it transcends many musical genres. They incorporate Scottish Celtic fiddle tunes, traditional ballads, bluegrass, folk and Indie styles giving the audience a worldly musical experience.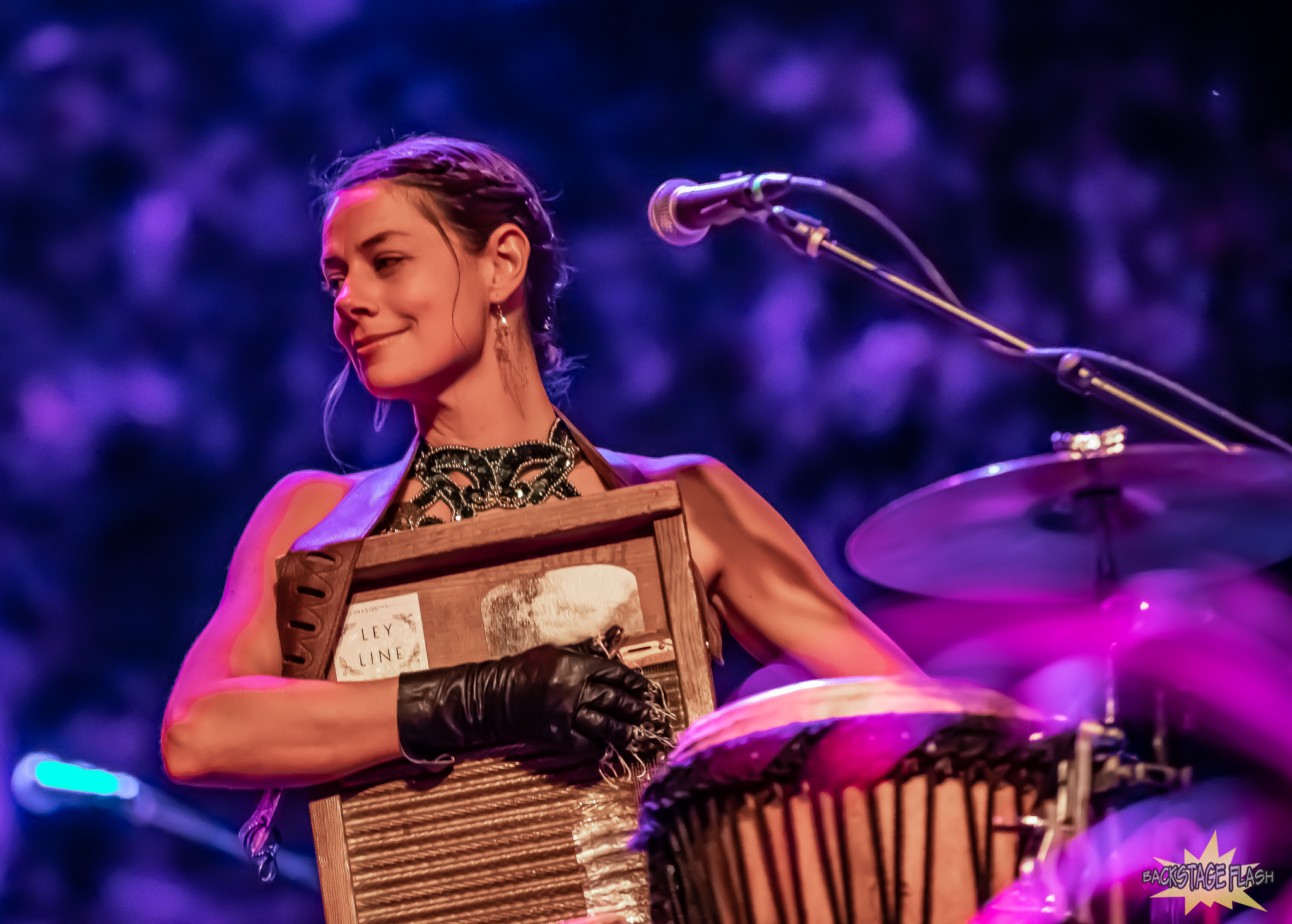 The many styles and influences that have fueled the band over the years have resulted in exploratory creations that transcend the norm, bringing you inside their adventurous world of music. The creation of artistic energy combined with massive musical skills moves the music through the audience creating harmony between everyone. In 2006 the first show that five of the original members played together was at the Gold Hill Inn in Boulder, Colorado, performing as Elephant Revival Concept. After solidifying the group Concept was soon dropped and Elephant Revival was officially born, releasing their self-titled debut album in 2008 and many more to follow. The band, now continuing their musical journey, has people excited, especially in Colorado where the band has deep roots and adoring fans. It's nice to have the band back and we are all full of anticipation as I am sure the band is too.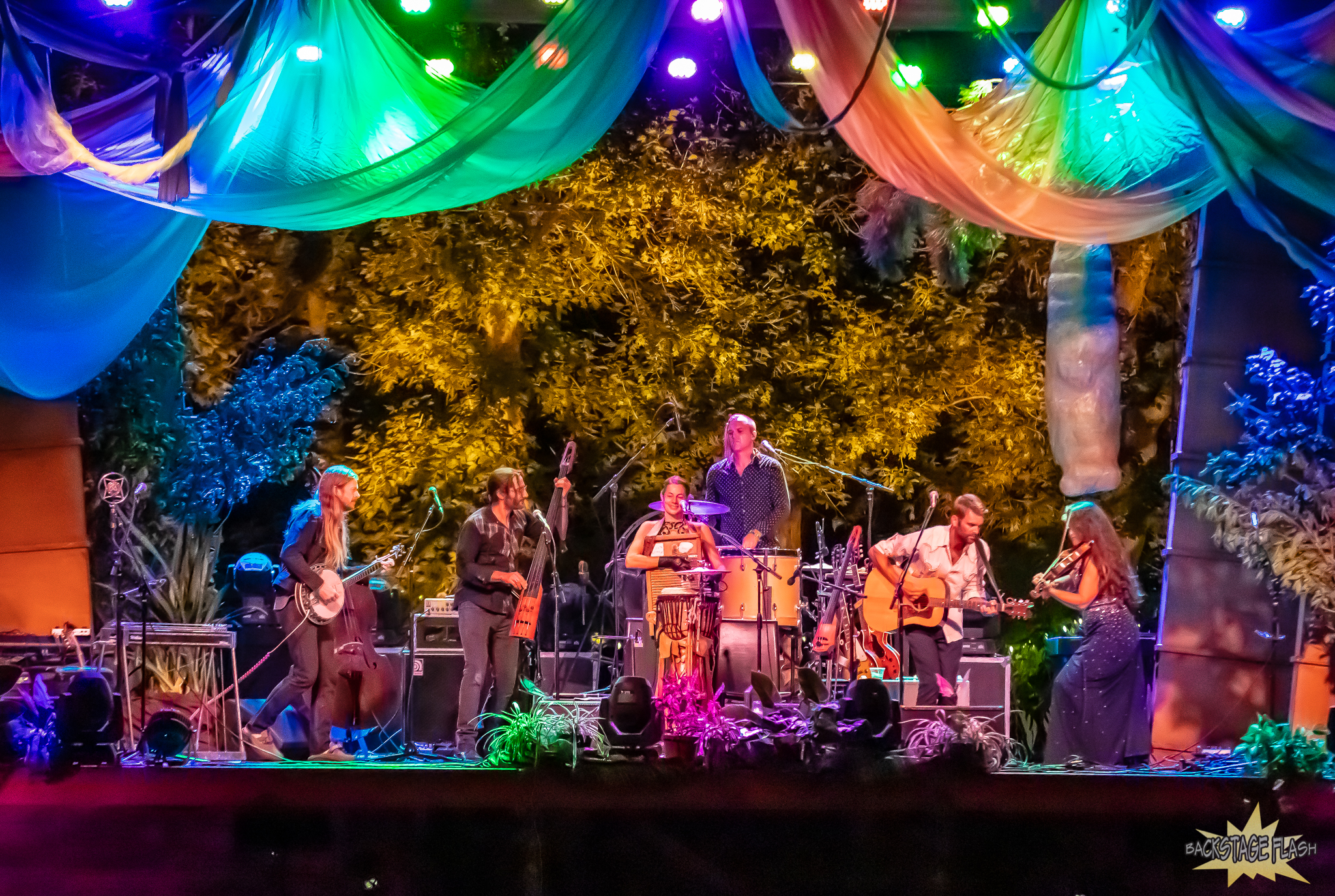 Elephant Revival is Bridget Law on fiddle and vocals; Bonnie Paine on vocals, cello, washboard, stomp box, musical saw and djembe; Charlie Rose on banjo, pedal steel, vocals, trumpet, trombone and cello; Dango Rose on double bass, vocals, mandolin and banjo; Darren Garvey on vocals and percussion; and Daniel Sproul on guitar and vocals. That's a lot of instruments and a whirlwind of excitement to wrap your head around. The band is equally as excited to be performing together again after such a transformational time for all of us.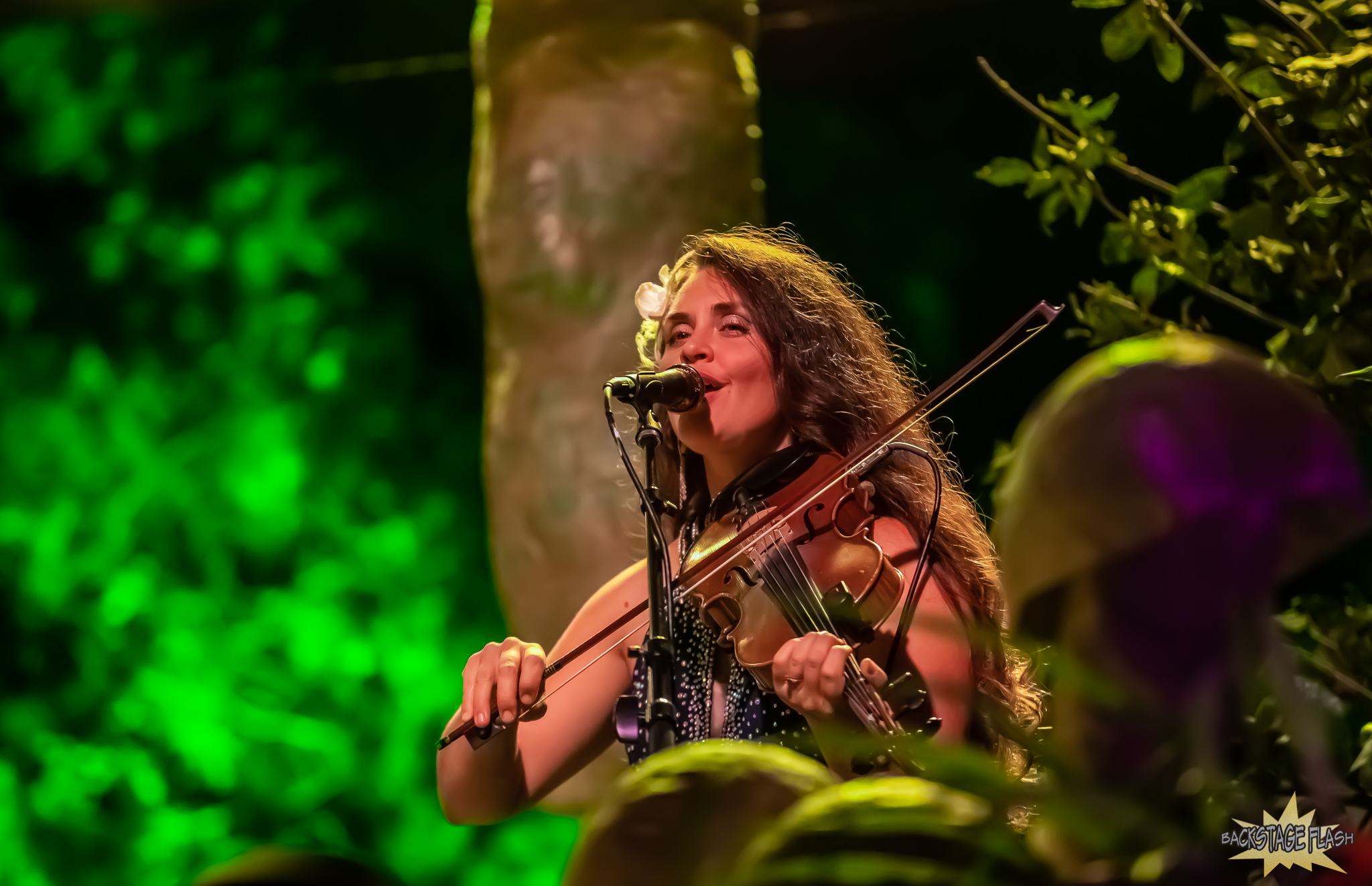 Grateful Web had a chance to chat with Bridget Law and here is what she had to say about the band:
GW: After a four year hiatus from Elephant Revival playing gigs together, is there the possibility for more shows in the near future?
BL: This show is a very sacred and special occasion for us all. We are taking things nice and easy. We are hopeful that everything feels good and we can move forward to plan a few carefully selected shows a year, but we won't know until we complete this performance.
GW: Has Elephant Revival collectively, or any of it's individual members, written new material and if so will any of it be presented either live, on a new recording or both?
BL: Yes! There will be new material presented! Bonnie Paine has a wealth of compositions and we are eager to feature some of her new songs. Other members have also written some more material and over time we hope to incorporate more new music while staying true to the classics that we love.
GW: With so much diversity within the group as far as influences, different genres covered and the multi-instrumentalists with it's members, is the band evolving in any new directions musically?
BL: In my humble opinion I would say that we are leaning more into our newer 'art rock' sound and a little less on our 'folky' roots. By 'art rock' I intend to describe the part of our sound that is highly creative, often involving mixed meters and tempo changes as well as theatrical song beds for poetic lyrics. Yet there are still plenty of songs that hearken to our love for Celtic and bluegrass music!
GW: Most of the band members are from Colorado, has the backdrop of our state contributed to shaping the sound of the band?
BL: Absolutely. Nature is almost always the muse.
GW: Daniel Sproul from the band Rose Hill Drive has very diverse guitar skills and mad hard rocker abilities, is his presence in the band changing the sound, dynamics, energy, etc.?
BL: Sproul is an incredibly diverse musician and his guitar tones are a lovely addition to our music. This is our first performance with Sproul, so for now he is focused on the appropriate delivery of our material, which at times requires a smokin' guitar solo!
He is using a hollow-body electric more than an acoustic guitar which lends itself to some of the evolution I mentioned earlier. But every note I have ever heard Sproul play is layered with soul.
GW: What are, if any, the most challenging aspects of the band being back together after four years apart?
BL: Not getting hung up on patterns of the past. We are all trusting in this evolution and paving the way for a smoother system all around.
GW: Much has happened from the early beginnings of Elephant Revival to now, what would you say was or still is the most rewarding and memorable aspect of the bands time together?
BL: It's fairly often that I hear a story about how our music has brought people together. Stories of falling in love, connecting family members, or using the music for a special occasion, such as the birth of a child, remind us how important it is to keep our collaboration alive.
GW: There has been a bunch of weird and uncertain times on our planet in the last couple of years and people have gotten creative along the way. Has the current state of our culture inspired, changed or motivated you musically?
BL: Yes. When shit gets weird I connect to the magical aspects of life. Music never ceases to amaze me and I will always nurture it, especially when times are rough.
GW: You have started a family and now have a son named Ravi. Has his presence in you and your husbands lives sparked a new level of creativity that inspires your music?
BL: Ravi's love for music is pretty uncanny! He keeps us all playing everyday with his obsession for the drums and his motivation to practice. I don't doubt that he will continue to inspire our music for years to come! I'm very grateful that there is a rumble in Elephant Revival because I want Ravi to get to experience the band in his lifetime.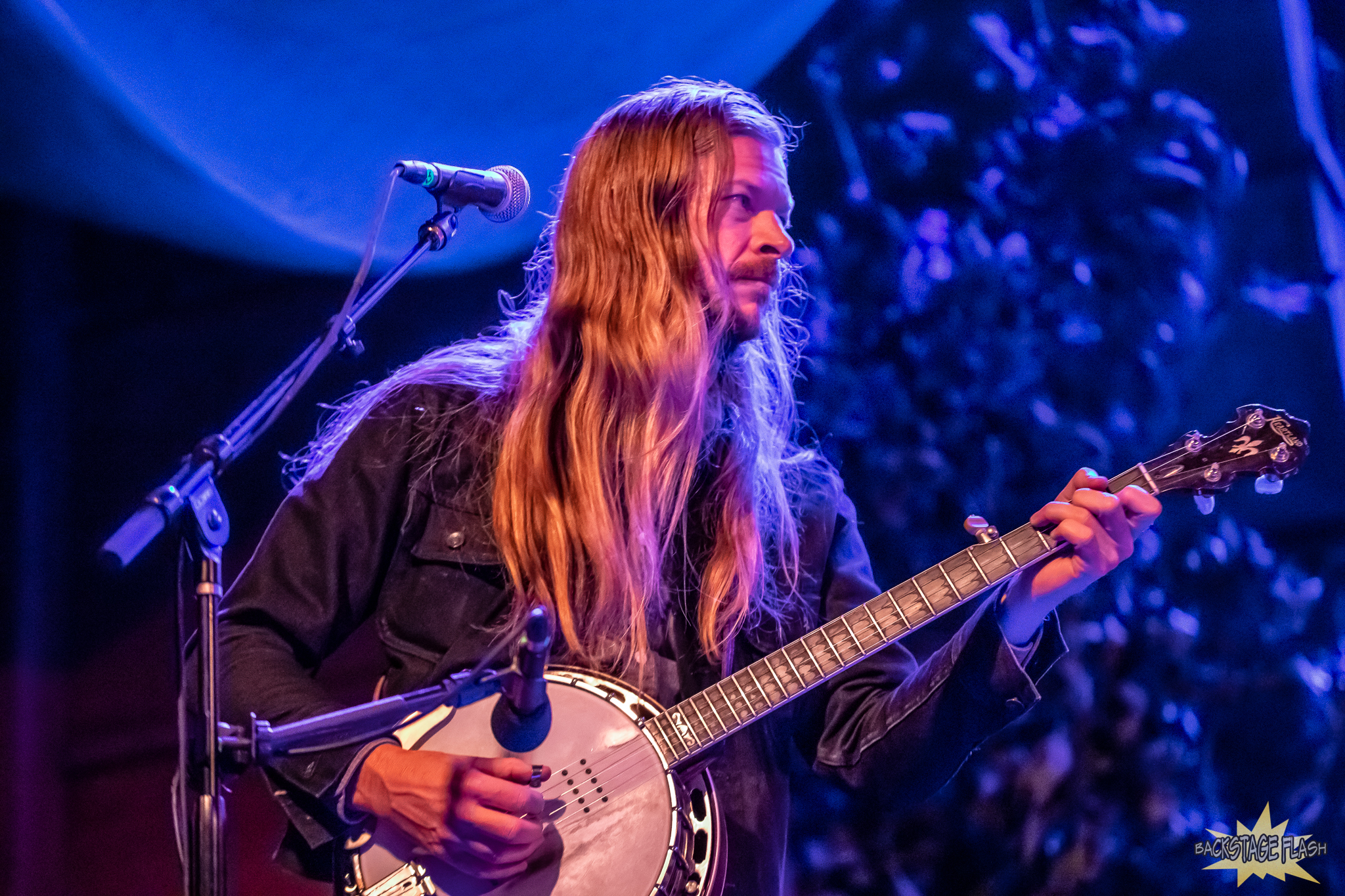 Elephant Revival's highly anticipated return to the stage last night in Lyons, Colorado was nothing short of spectacular. The sold-out crowd welcomed the band with open arms and hearts when they took the beautifully decorated stage. The flowing linens that were draped from the stage rafters along with numerous plants and magnificent lighting provided the backdrop for the evening. The band was equally sharply dressed, Bridget Law and Bonnie Paine were both wearing stunning gowns that displayed elegance and style.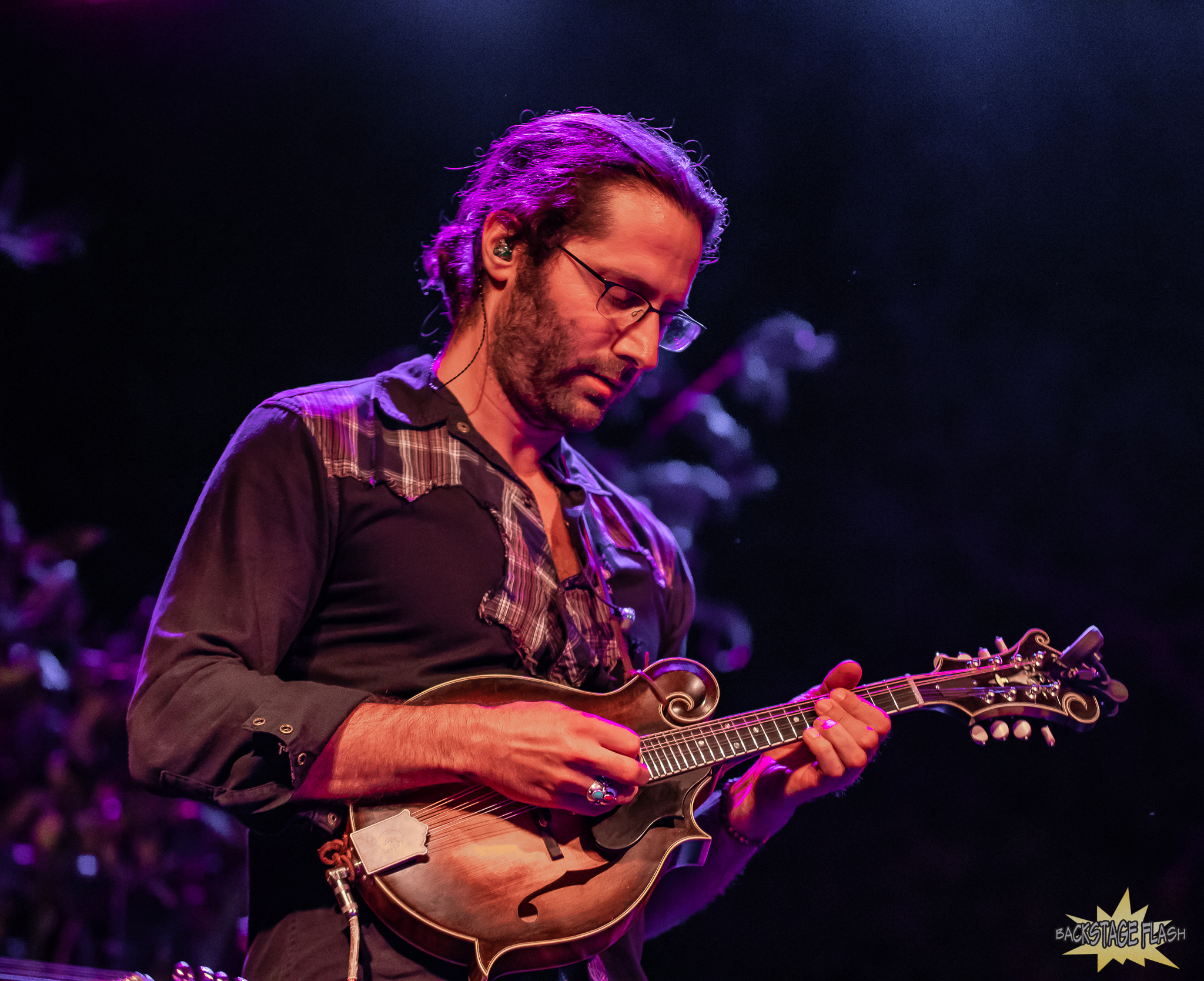 The Pasture was the opening song of the set and from the first note you were immediately drawn into the music that transcends all genres, boundaries and completely opens your mind to explore the sounds that are being presented so eloquently. The show felt like a ceremony of harmony, peace, musical culture and skillful presentation. The band is stacked with talent and cohesiveness, they move as one yet display extraordinary individualism at the same time. Bonnie Paine's emotion and connection to her lyrics is almost sacrificial as her heart is completely open and vulnerable to everything and everyone around her. I stopped taking pictures last night and looked and listened to this woman sing and my heart was open to all she was offering. I don't typically put emphasis on my personal experience, but I've never had an experience like this before.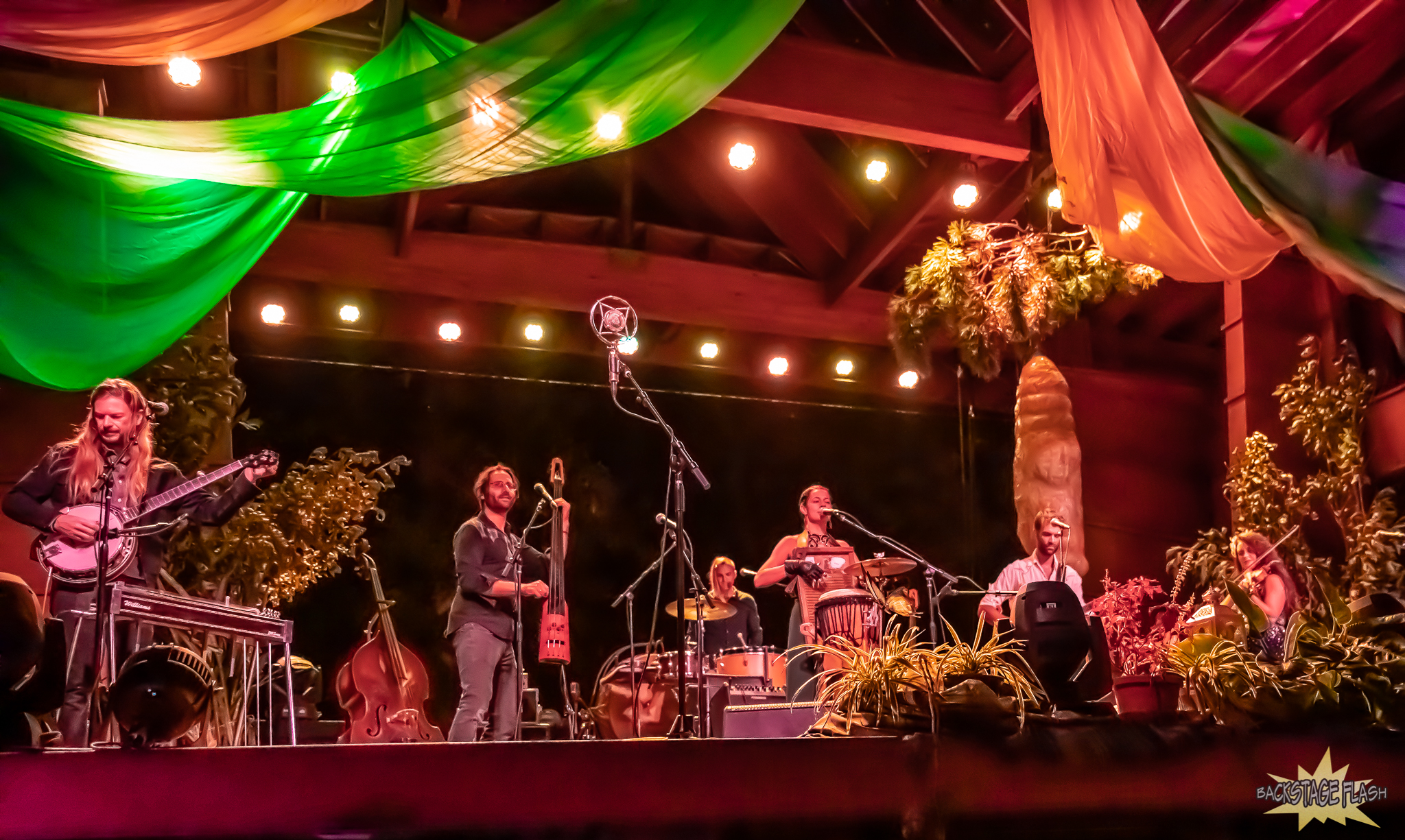 The set continued with many familiar Elephant Revival tunes including Remembering, Sea Monster, Lighthouse, Reel Mackay, Furthest Shore as well as a new compositions Un Ling and I Thought U Thought both composed by Paine. There were also a couple of cool cover tunes - Crazy by Gnarls Barkley and Have a Cigar by Pink Floyd. The set was a magical, mystical kaleidoscope of luxurious textures that swirled around the open-air venue with clarity, familiarity and sheer elegance delivered with power and passion. Bridget Laws fiddle playing is layered with emotional soulful tones that cut through the night air with surgical precision and raw power. Her instrument is definitely a continuation of her soul that she uses like a voice coming from her fingertips.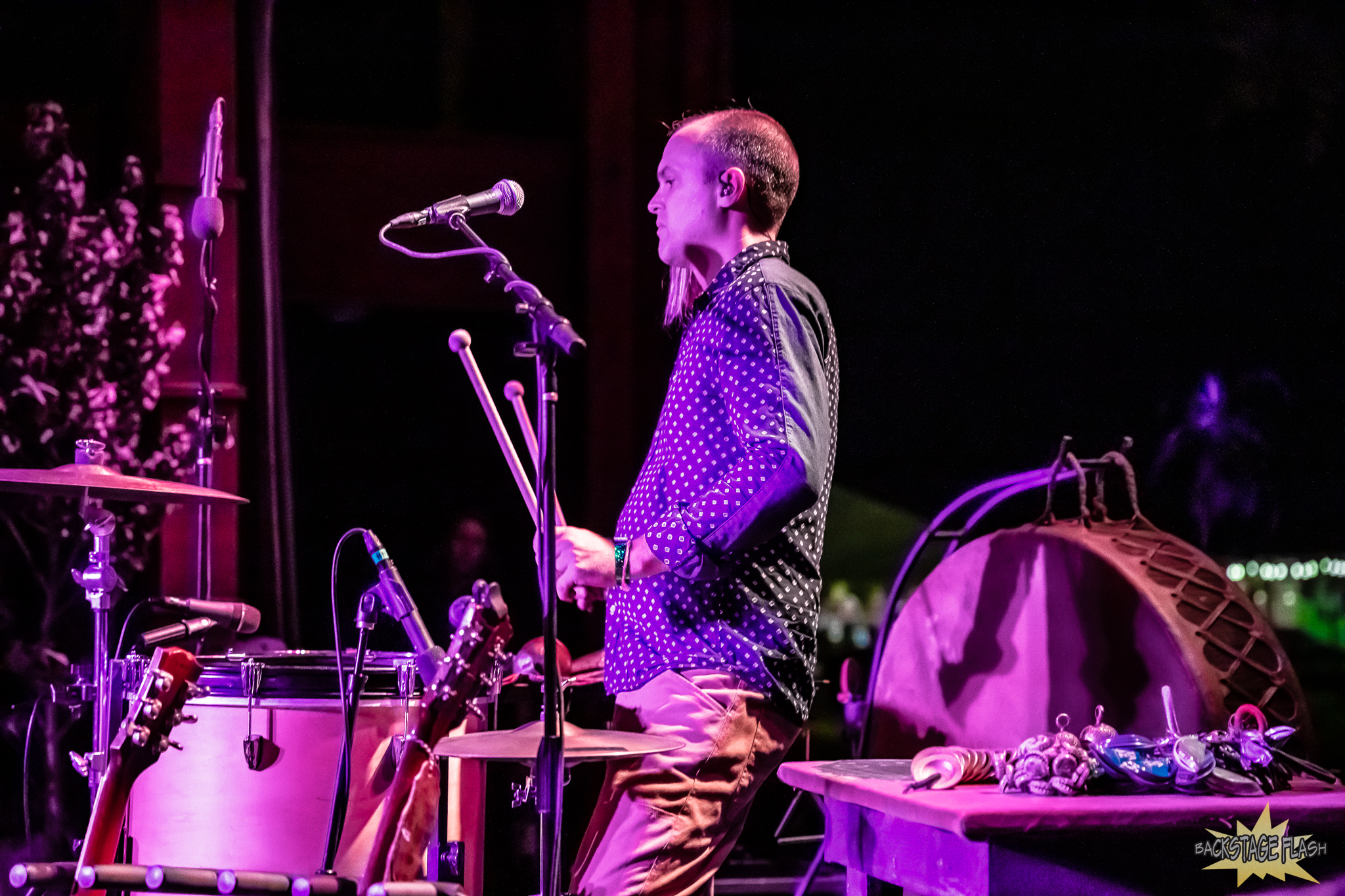 Vocally the band has it all and there are many different avenues they can explore with such diversity among the singers and they do just that. The harmonies are elegant and pronounced with rich, soft soulful qualities that make the hair on the back of your neck dance. Charlie Rose has the string thing down; he played an assortment of instruments last night adding so many sounds to the constantly evolving sound of the band. Dango Rose falls into the same category as far as string master, with superb vocals and stage presence he brings a lot of diversity from many different musical influences. Darren Garvey is the ultimate percussionist; with a strong sense of timing and great artistic expression he has impeccable feel for the arrangements and the ability to explore the mood of each song.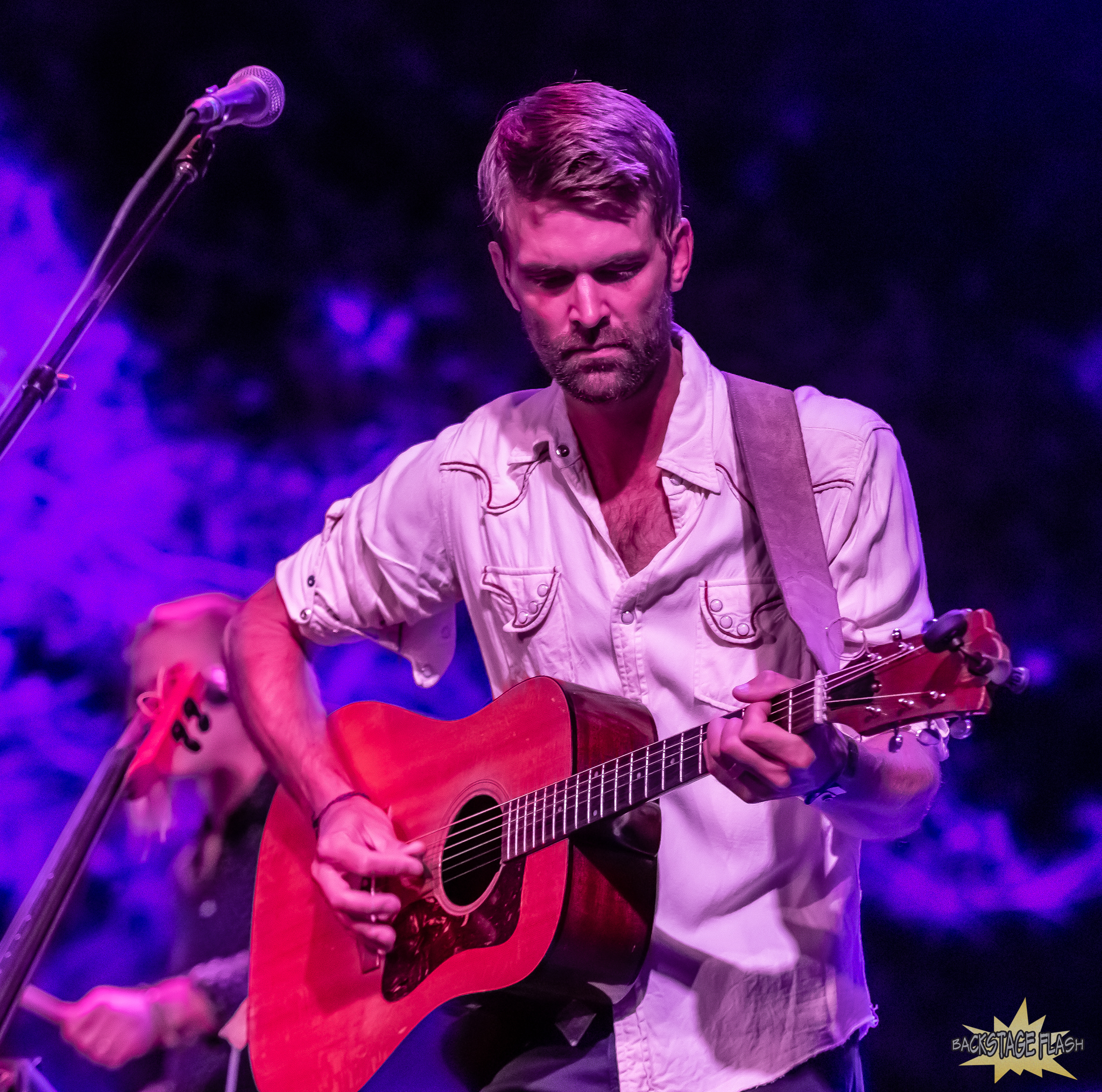 Daniel Sproul making his debut performance with Elephant Revival last night is one heck of a guitarist. He has soul entrenched in his being. He can soothe you with softness and melt your face with ferocity and power with his guitar. His contribution to the band is overwhelmingly perfect. Bonnie and Bridget are two extraordinary women that are driven to the highest point of ambition and craftsmanship. Their musical talent and presence on and off stage is powerful, sincere and full of heart and compassion. Elephant Revival provided a magical evening filled with joy, love and an incredible live music experience. They bring clear messages of peace and harmony through their music, what more can you really ask for.
Thanks to Elephant Revival and the good folks at Planet Bluegrass for a real good time.