Elephant Revival formed in Nederland, Colorado in 2006. They are an eclectic and diverse group of multi-instrumentalists that have combined their creative skills together resulting in some of the coolest musical ideas ever recorded and performed live. All of the members contribute songwriting and vocals, bringing a solid band cohesiveness to their sound. It's difficult to describe their style as there are so many influences running through the minds and fingers of these talented musicians.
Read More
Spring is associated with new beginnings and for the year 2021, the wind of change is being widely embraced. From vaccinations to the shaking off of the long winter, people everywhere are actively looking forward to getting out, getting normal, and for music lovers, getting down.
Read More
Little Feat | Dixie Chicken | Chautauqua Auditorium | 6/8/19
The Proxy is a collaboration between members of Edward Sharpe and the Magnetic Zeros (Alex Ebert, Nico Aglietti) and Elephant Revival (Bonnie Paine, Bridget Law, Dango Rose, Darren Garvey) to support Proxy.Vote--A new, more democratic way to express the will of the people, powered by social and legislative technology that enables voters to organize and tell their elected representatives how to vote in real-time. 
Download the Proxy.Vote app here:
Read More
This review is going to read more like a sci-fi story. Do not adjust your grammatical eyes or correct the run-on sentences.  You are entering my Shoe Fest Vision. For only 72 hours, gates opened at 10 am on Friday and closed down at 10 am on Monday Labor Day.  Once crossed into Shoe Fest 2018 at Camp Shaw-waw-nas-see (affectionately known as Camp Shaw) in Manteno IL, you were greeted with unexpected twists and left with a good moral learned.  A fest like this is filled with instant karma.
Read More
Della Mae | Mississippi Half-Step Uptown Toodeloo | RockyGrass
"We Rainbow Girls are normally at festivals because we are scheduled to play them," said multi-instrumentalist Caitlin Gowdey, 27, "but High Sierra is the only festival I will always go to even if I have to pay for my ticket."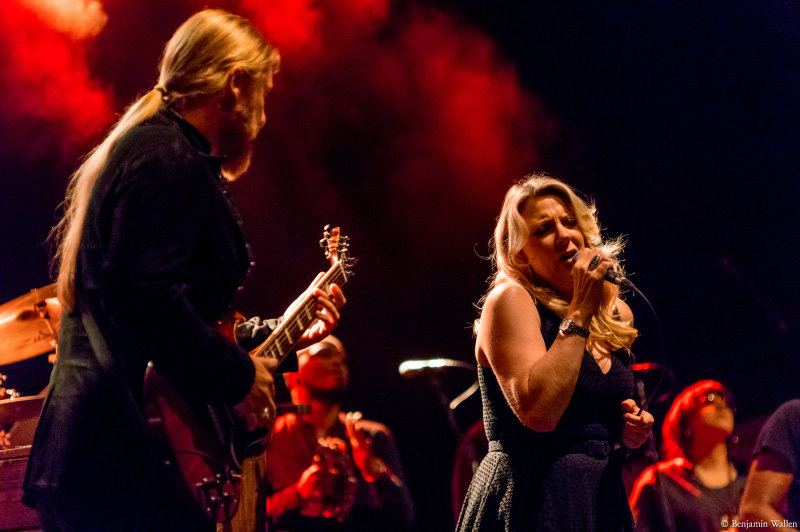 Read More
In anticipation of the April 1 release of Elephant Revival's new album, Petals, Grateful Web chatted with Bonnie Paine to learn more about the production of the album, the band's future and Bonnie's dreams for her own future.
Beautiful and inspiring as ever, Petals is an album you won't want to miss. And maybe with this interview you can listen to it more deeply and with a better understanding of how it all came together.
Read More
Many thoughts come to mind when one hears the phrase 'Elephant Revival.' For some, it's a completely abstract concept. For others, the name rings true – although the many truths Elephant Revival listeners happen upon through their music are many, there's a connection we all feel written within each song Elephant Revival brings to the stage.
Read More