Recently, we had the opportunity to chat with our good friend Mike Smith from The Mike Smith Group. This jam rock power trio from Northern New Jersey recently released an EP and is in the process of recording an LP. The band also has a few winter dates on the calendar in New Jersey and Connecticut.
Jamie: Thanks for making some time to chat with me. Let's start with how you got into being a musician?
Mike: I've been doing this for the better part of my whole whole life and have been performing musically since I was five, six years old, in choruses and choirs and stuff like that. I got into guitar around age ten and started songwriting from there.
Jamie: Wow, that's really cool.
Mike: Huge part of my life. I've been going to see music since I was an infant.
Jamie: What was your first concert?
Mike: I saw The Grateful Dead with Jerry before he died in 1995.
Jamie: How old were you?
Mike: I was three, three and a half. And I've got memories from the event still. I remember the stage lighting, and oftentimes equate a lot of my reasoning for being so into music to that specific moment. It kind of just turned me on to everything. Not just like jam band music.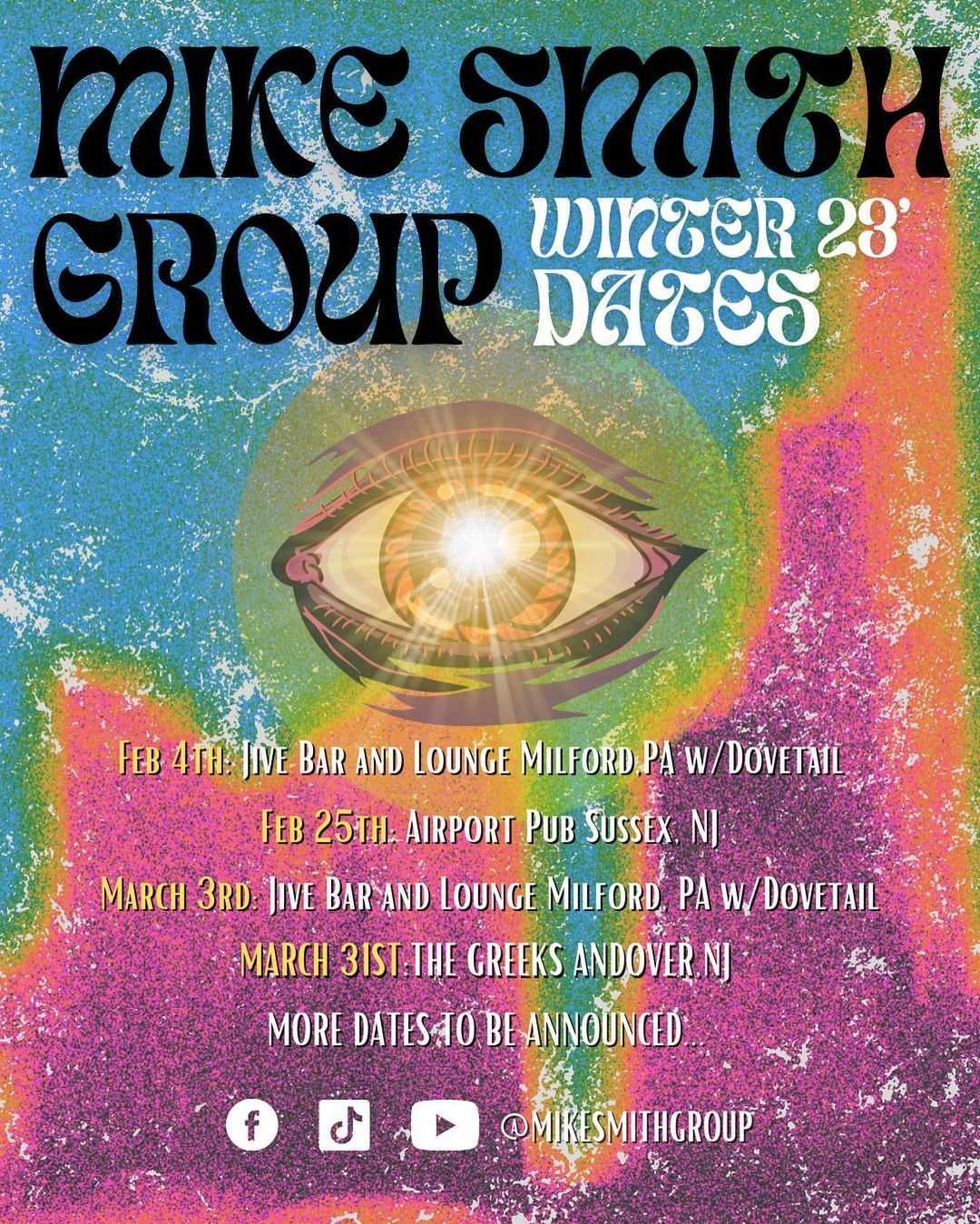 Jamie: How many concerts have you seen?
Mike: Somewhere between between 400-500. I know there's a lot of people who have seen 300 plus of certain band, but I haven't seen one band more than 30 times.
Jamie: That's not a bad thing. It's easy to get jaded.
Mike: I was heavily into heavy metal and hardcore, and had a lot of friends who would perform. I would go see them all the time. I was really tuned into the local scene of that type of music for a very long time. And then after that, I had my musical awakening, where I felt like, "I don't wanna watch anymore. I wanna start playing." And I got my first band started.
Mike: My first band, Pandamonium, came out of my third year of college. I started taking music a little bit more seriously. We're still technically a cover band, but, you know, I was messing around writing my own music, and that's where it started to build. And after a few years, I got tired of just being in a cover band. And that's where Mike Smith Group came from. Almost two years ago I made that decision. Dakota Singerline has been my drummer since Pandamonium. And then a year ago, we met up with Evan Tosi, our bass player, and it all fell into place.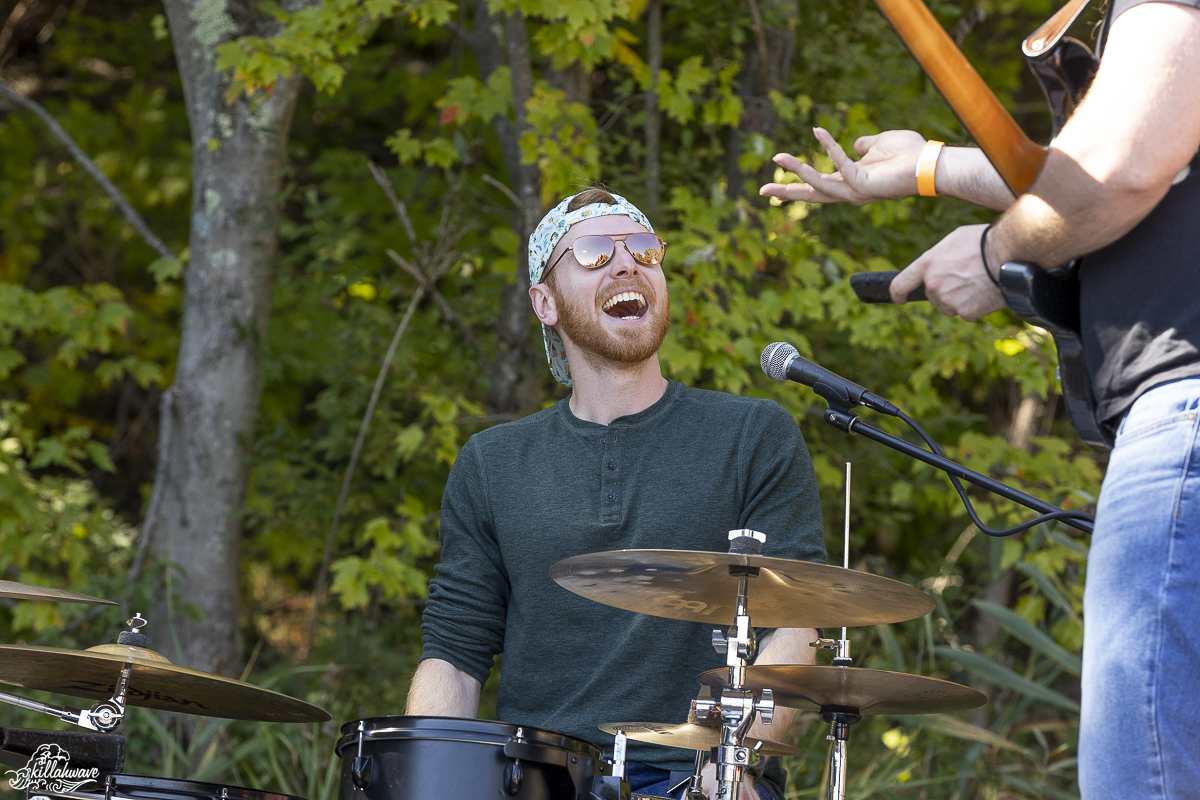 Jamie: That's really cool. I thought you just started in the last few months. it sounds like you're just starting to sort of branch out and play some shows. And are also in the recording studio lately.
Mike: Now we're trying to get all the ideas that have been floating around, and and actually transfer them to the musical medium, rather than just playing them live, and that's the only place you could hear them. This is definitely different from a lot of jam bands, because it seems like many don't really spend time in the studio. They just sort of play their songs and let them evolve.
Jamie: Yeah, and there's a lot that can be said there.
Mike: You should always give your your projects and your ideas space to grow and but there's something that could be said for having an actual catalog. Even the best jam bands have some of the best studio albums you'll ever hear. Doesn't mean that they include everything that you'd love to hear them play, but they are still great.
Jamie: Sounds like it takes time to get ideas down on paper?
Mike: For sure.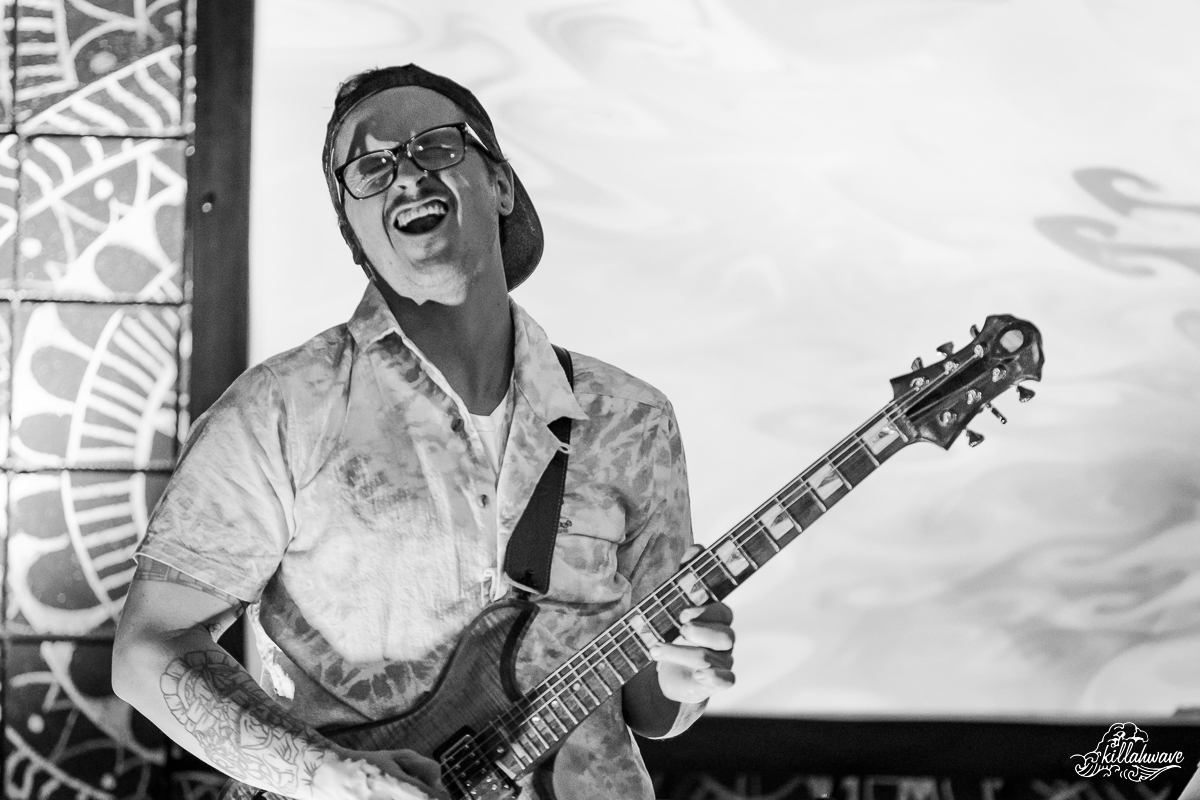 Jamie: And then, speaking of getting your ideas on paper, who wrote your songs?
Mike: Well, I mean, as far as like, individual parts, the drummer and the bass player, Dakota and Evan have free rein. It's not like I write the drum and the base parts, but everything else, as far as lyrics and the basic chord work is all written by me.
Jamie: What is the inspiration behind some of these lyrics?
Mike: My inspiration comes from the life that I've lived. I've led a pretty wildlife in 30 years. I was trained originally as a Blue Brothers musician, so a lot of my feel for my songs comes from the blues and the lyrics and everything are all just part of personal experience. And then I also do a lot of writing that is stream of consciousness. I look at the things around me that's going on and see things that I notice happening, either with my friends, friends of friends, the scene as a whole. And usually when I hit a good flow, I'll just roll with it, and then everything seems to just fall into place.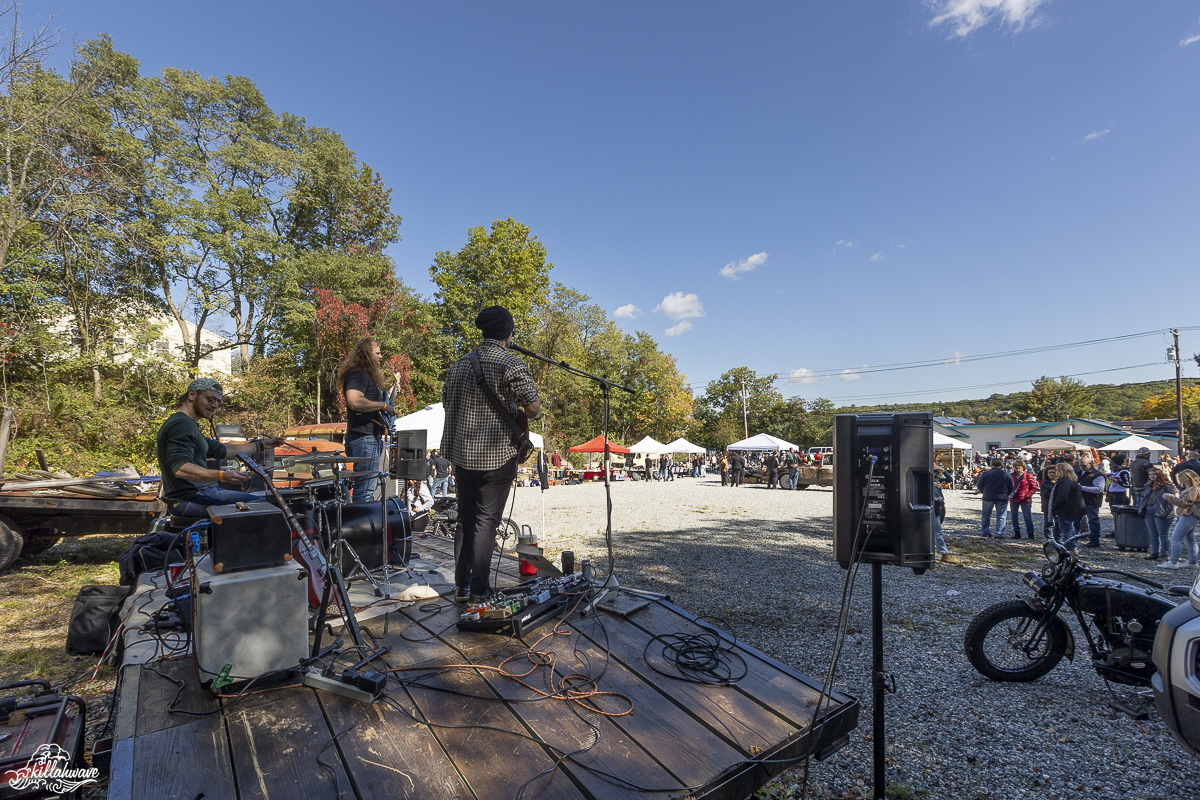 Jamie: That's very cool. One thing that really particularly stood out to me was the sped up cover of "Take Me to the River" by The Talking Heads. Where did you guys get the idea for that? That song sounds better faster.
Mike: I agree.
Mike: The song that plays before "I Can" and "Take the River" have kind of been married together. I've been playing that since we were in Pandamonium.
Mike: That was one of the first songs I wrote coming out of this very long, three and a half year like mental block where I wasn't able to put anything down on paper. I couldn't get my cords together. I was going through a very rough period of time. And I was like, "this sounds pretty cool." I've always been a huge fan of ska, and that's where kind of the inspiration for the song's movement comes from. Also, a mixture of staying true to the All Green, and Talking Heads versions. I mixed the two together, and then I add a little ska flare in there.
Jamie: That's really cool. Ska was really big when I was in high school.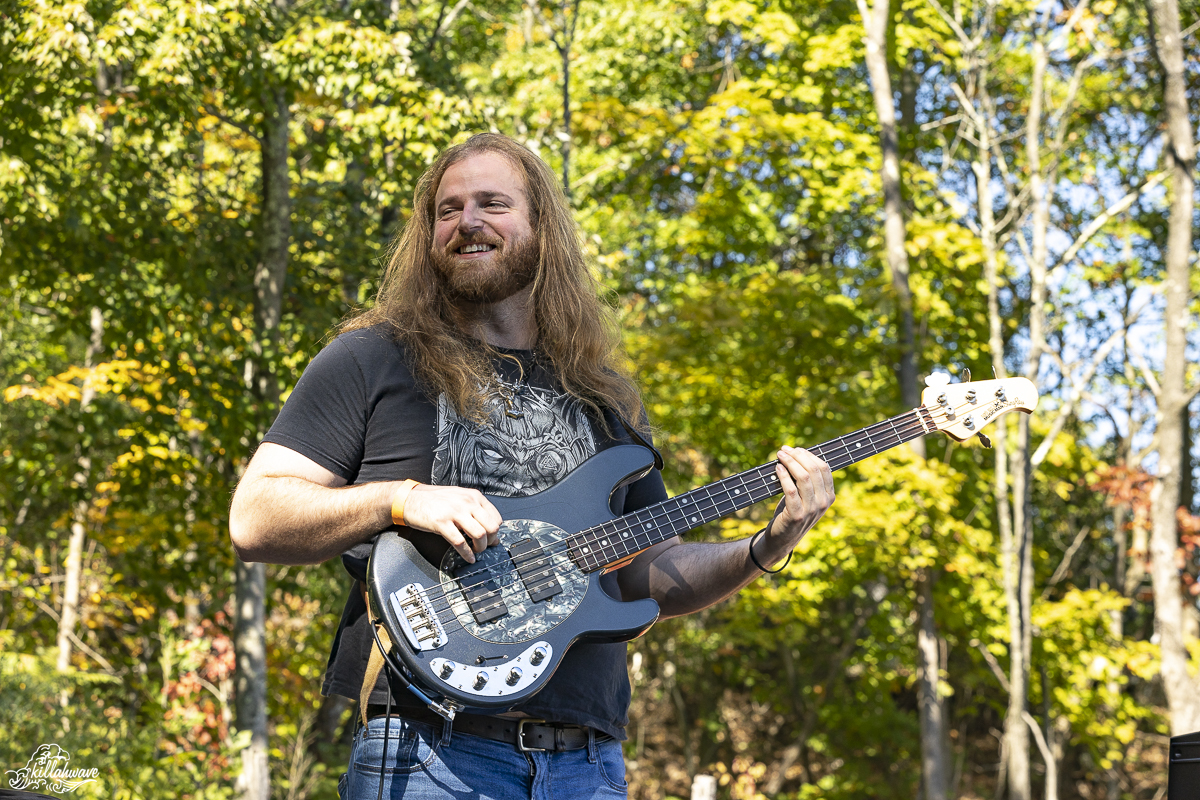 Mike: It's one of my favorite things on the planet. My girlfriend hates it, so it's a contention point in the house. But I love ska. I love the mixture of the Fourth Wave. I'm a Street Light Manifesto and Big D in the Kids Table fan. And it's just the energy of punk meets the orchestration of horns, and everything needs to be right.
Jamie: Another thing that I really noticed about your band and actually you in particular, is your voice is really outstanding, which is uncommon in the jam scene. Generally, vocals are kind of an after thought. You have a very soulful, Chris Robinson-like voice. Have you always been into both playing guitar and singing?
Mike: Well, initially, I had started out as a singer, and was in choirs as a young child. I've always been proficient at singing, but It took me a long time to get comfortable with being able to play and sing at the same time. My voice was my first instrument, so I kind of just threw the guitar in there. It's always been my favorite things to do. I've recently been working with a great voice coach, Keith Harker, who works with a lot of different jam bands. He has worked with the folks in Aqueous and Hailey Jane. We've been focusing on strengthening my vocal chords so that I'm able to sing for longer periods. After the most recently three night run, and my voice was toast afterwards.
Jamie: I'm sure our readers would love to hear more about this LP that you guys have been working on.
Mike: it's a collection of songs that I've written in the past few months, and also the songs that were on our live EP, but presented in a more refined and recorded studio setting. There will be about seven three songs that we haven't played live yet. I'm really, really proud of the the work that we've been putting in and what's gonna be coming out. The LP is more than likely gonna be called Big Sound, and it's our first foray into studio recorded music. A whole bunch of merch is coming out also.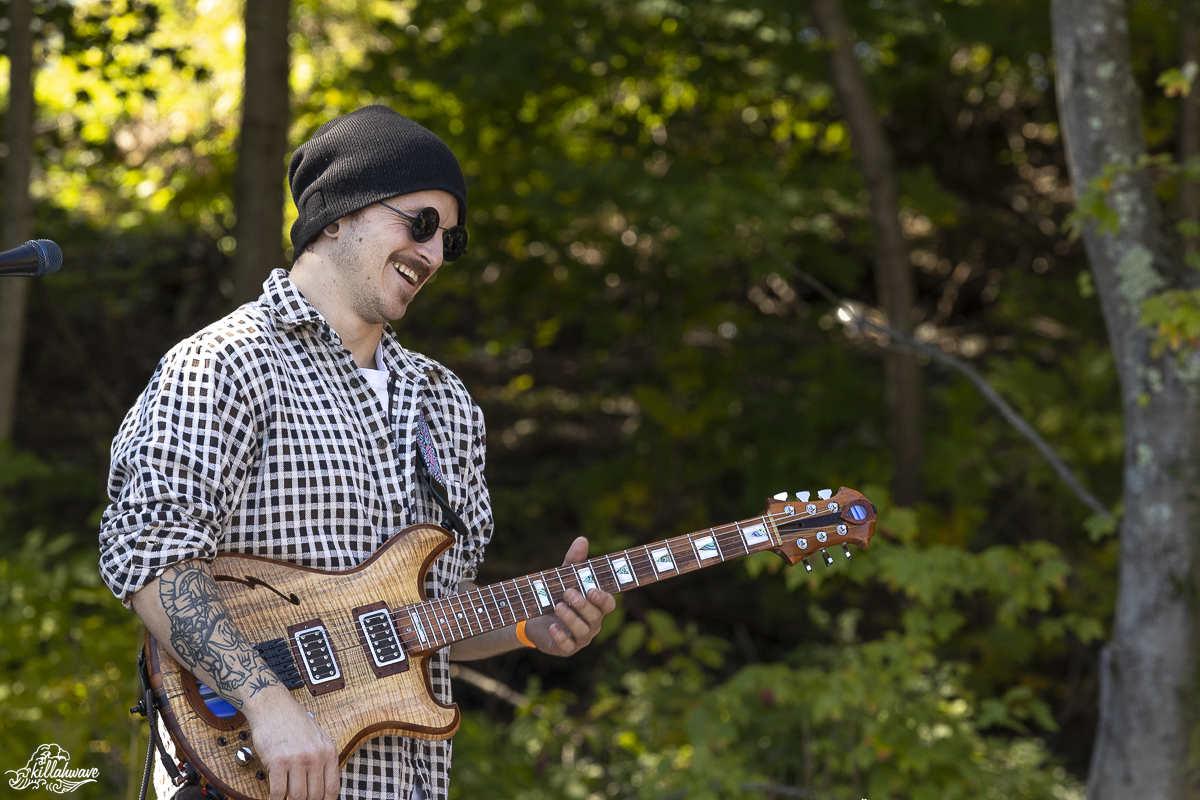 Jamie: That's big time.
Mike: Yeah, it was all designed by Marc Chiavon
Jamie: Yeah, I know Marc, from the Goose community.
Mike: He's a great guy.
Jamie: Really cool that he's doing the artwork for you.
Mike: I'm really excited to see it now.
Jamie: Where can people find this music after it is released?
Mike: It will be available on all major streaming services, band camp, and anywhere else that music can be listened to, honestly. We try to make it as free as possible. Obviously, we'd love to recoup some funds from the recording process, but are more interested in people listening to the music.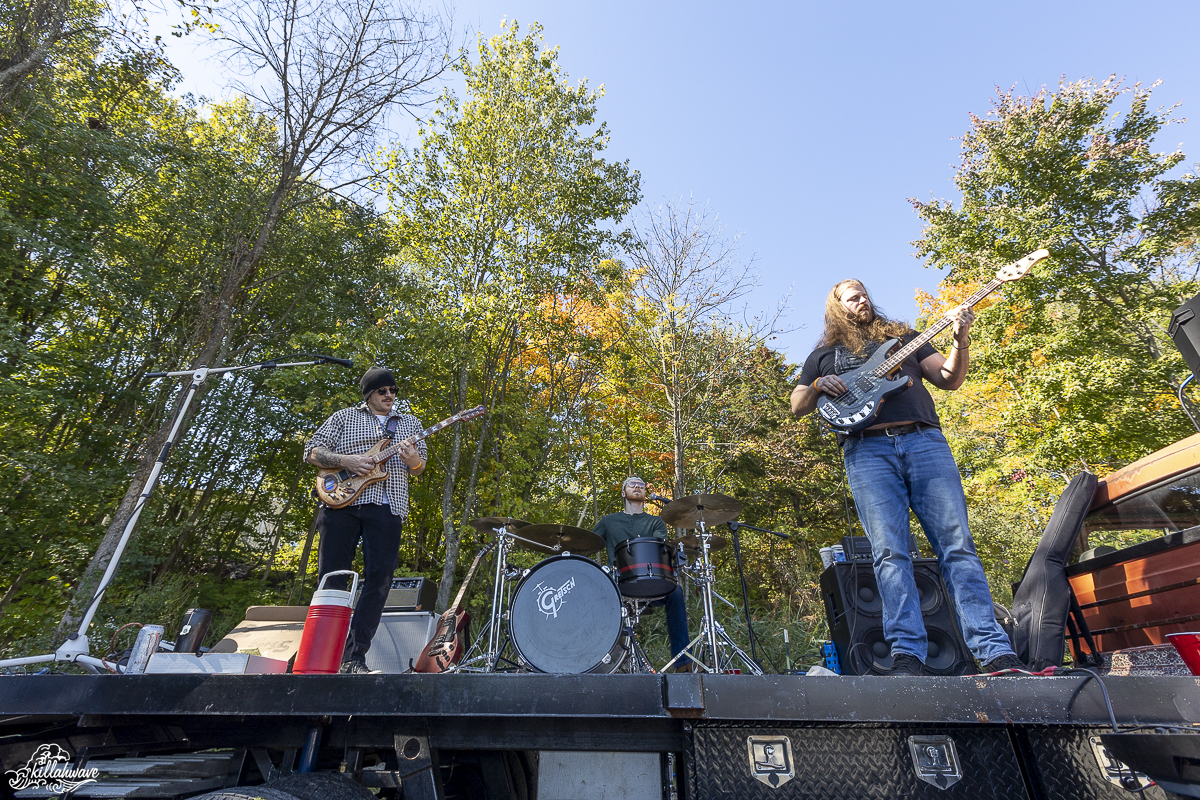 Jamie: It's unfortunate that the world is inclined to expect things to not cost anything,
Mike: I mean, everybody loves a free thing. You can't blame them though, especially in the world we live in right now.
Jamie: I get it for sure. At least I can direct people to your merch and music.
Mike: Sounds good. Wow, it's really cool talking to you.
Jamie: Same. Thanks again for taking the time to chat!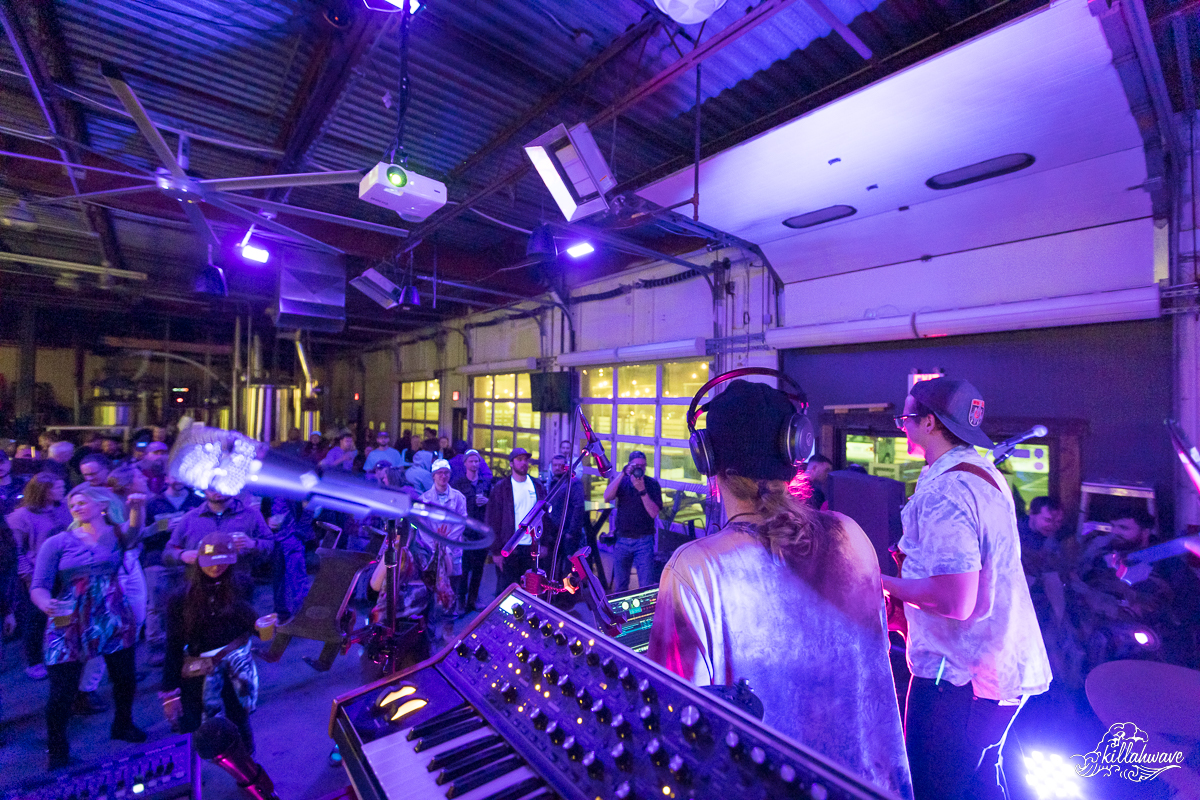 Check out the Mike Smith Group's live EP via this link.