The Grateful Dead – New Riders of the Purple Sage – Marshall Tucker Band concert on September 3, 1977, is a special moment in the Dead's legendary career. The largest concert in New Jersey history, it drew well over 100,000 fans to hear the Dead in spectacular form (and after a three-month break necessitated by Mickey Hart's car accident and broken shoulder). Not just the Dead: as Mike Falzarano toured with the New Riders a few years later, most shows would include someone saying that they'd seen the Riders at Englishtown.
Eventually, he concluded that he really ought to pay tribute to the event. In May 2018 he assembled old friends from the Zen Tricksters – Tom Circosta, Klyph Black, and Dave Diamond – and Scott Guberman from Phil & Friends. They booked a one-off show at Brooklyn Bowl, and both band and audience had such a good time that one show became thirty, with more dates coming in weekly. "Go Figure," Mike says. It's been fun from the beginning, and still is. Each show has big slices of music from the concert in a relaxed, festival-style program, playing two full extended sets of a mix of Dead, Riders, and Marshall Tucker.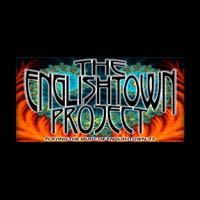 The lineup will include Mike Falzarano (rhythm guitar, Hot Tuna, New Riders of the Purple Sage), Rob Wolfson (lead guitar, Dead Center Allstars), Tom Circosta (guitar, Zen Tricksters), Klyph Black (bass, Zen Tricksters), Dave Diamond (drums, Zen Tricksters), Clare Maloney (vocals), and Mookie Siegel (keyboards, Phil & Friends).
On February 16th, the Englishtown Project will play at The Boulton Center, 37 West Main St., Bay Shore, Long Island. 
Tickets: https://boultoncenter.org