EOTO just announced their fall tour dates including theater performances throughout the Midwest and Southeast through November of 2014. These pioneers of live EDM improvisation will hit the road armed with the latest musical and visual technology. They continue to add to their mesmerizing audio setup that pushes the boundaries between musical instruments and computer software all the while blurring the lines between studio production and live performance.
Celebrated for their incredible audio and visual production, EOTO  ranked in the top three best stage productions of 2013 with the likes of Deadmau5 and Skrillex, in Ultra Music Magazine last fall and will undoubtedly outdo themselves in 2014. Their visuals continue to elaborate on 3D projection mapping and break technical barriers with the addition of their unique, "paint the sky", laser mapping. The landmark light production was designed and developed specifically for EOTO in order to create an extraterrestrial atmosphere that will engulf the crowd in such a way that even large outdoor performances feel capsulized in visual/audio bliss.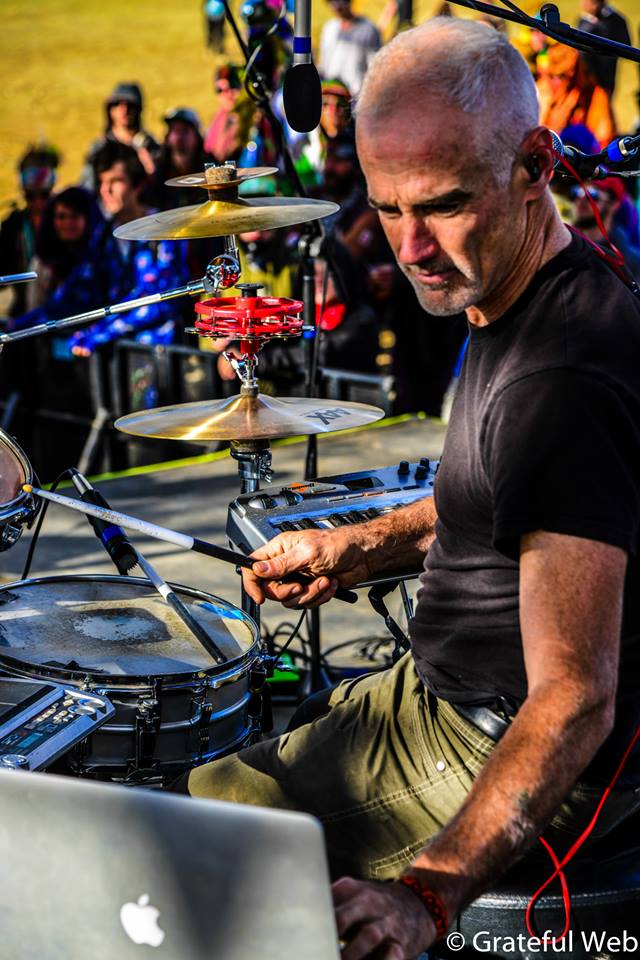 With Michael Travis and Jason Hann holding the reins, EOTO continues to lead the way for a blossoming genre of electronic music - live and improvised EDM.  Locked and loaded with hi-tech equipment, software, and the latest computer and musical technology, multi-instrumentalist Travis and percussionist/vocalist Hann have made a startling impact on the electronic dance community, due to their innovative 100% improvised approach and as a result, their exclusive sound.
With influences that range from Tipper, to Derrick Carter and Bassnectar; the project aims to produce a fresh take on EDM by incorporating live looping, instruments, drums, vocals, and live remixing on stage. This allows the duo to remain fluid in their approach while retaining a lucid otherworldly flare. With over 800 improvised performances under their belt, the band has consistently reinvented their style and approach in the ever changing landscape of the EDM culture – leaving no two performances alike in their wake.
EOTO will hit the road for their fall tour beginning in August with an arsenal of ear-and-eye-candy specially blended for their transcendental  performances. For ticketing and EOTO's latest tour information, check out the official website at www.eotomusic.com.

TOUR DATES:
8/22  Mishawaka: Bellvue, CO
8/19-8/20 Infrasound Equinox Festival, Black River Falls, WI
9/25  Crowfoot Ballroom: Pontiac, MI
9/26  Concord Music Hall: Chicago, IL
9/27  Concord Music Hall: Chicago, IL
10/1  Bourbon Theater: Lincoln, NB
10/2  2720: St Louis, MO
10/3  The Rave: Milwaukee, WI
10/4   Canopy Club: Urbana, IL 
10/8   TEMPT: Nashville, TN
10/9   Terminal West: Atlanta, GA
10/10  Zydeco, Birmingham, AL
10/11  The Nest, Miami, FL
10/31  Suwannee Hulaween, Live Oak, FL
11/21  Stage 48, New York, NY
11/28  Winstons, San Diego, CA
11/29  El Ray Theater, Los Angeles, CA
12/05  The Independent, San Francisco, CA
12/06  Cargo, Reno, NV
12/10  Parish, Austin, TX
12/12  Granada Theater, Lawrence, KS
12/13  Ogden Theater, Denver, CO