Eric Erlandson, guitarist, songwriter and cofounder (with Courtney Love) of the band Hole has confirmed a book tour in support of Letters to Kurt (April 8 / Akashic), an elegy for his friend Kurt Cobain. All dates will feature a conversation with the author and signing, and select appearances will include Eric's former bandmates Melissa Auf der Maur (April 5, NYC & April 8, Hudson) and Patty Schemel (April 8, Hudson). Hit So Hard, the documentary on Patty, will be in theaters this April. For more information, see www.pattydoc.com.
Erlandson's book takes the form of 52 letters, and is an anguished, angry, and bleeding-heart meditation on rock 'n' roll, sex, suicide, and the questions that follow.
"I see these letters as songs; a fifty-two-card pick-up," says Erlandson, who studied writing in the years following Hole and found inspiration in the work of Jim Harrison, Patti Smith, and Charles Bukowski. "In no way do I intend to glorify or romanticize Kurt's chosen way out, nor make light of it . . . I thought if I could sort out my struggles and disappointments, face my demons, maybe I would be in a position to help others."
Praise for Letters to Kurt:
"The reverberations of Kurt's suicide last to this day, and have touched the lives of many. Dozens of people could have written their own version of this bracingly candid book;
 Eric has written one, filled with rage and love, landmined with detail, that can stand for them all."
—Michael Azerrad, author of Come As You Are, The Story of Nirvana
"Nearly two decades after the death of Kurt Cobain, a friend and fellow musician 
not only continues to mourn his suicide, but also rages against the culture that he holds responsible . . . The pain is real and powerful, and the book's major indictment is of a celebrity culture 
in which 'all beauty has poison under its skin, fangs beneath its gums, a bullet with your name on it, in the name of fortune and fame. If the art doesn't kill you, the fame surely will.'
 A catharsis for the writer and perhaps for the reader as well."
—Kirkus Reviews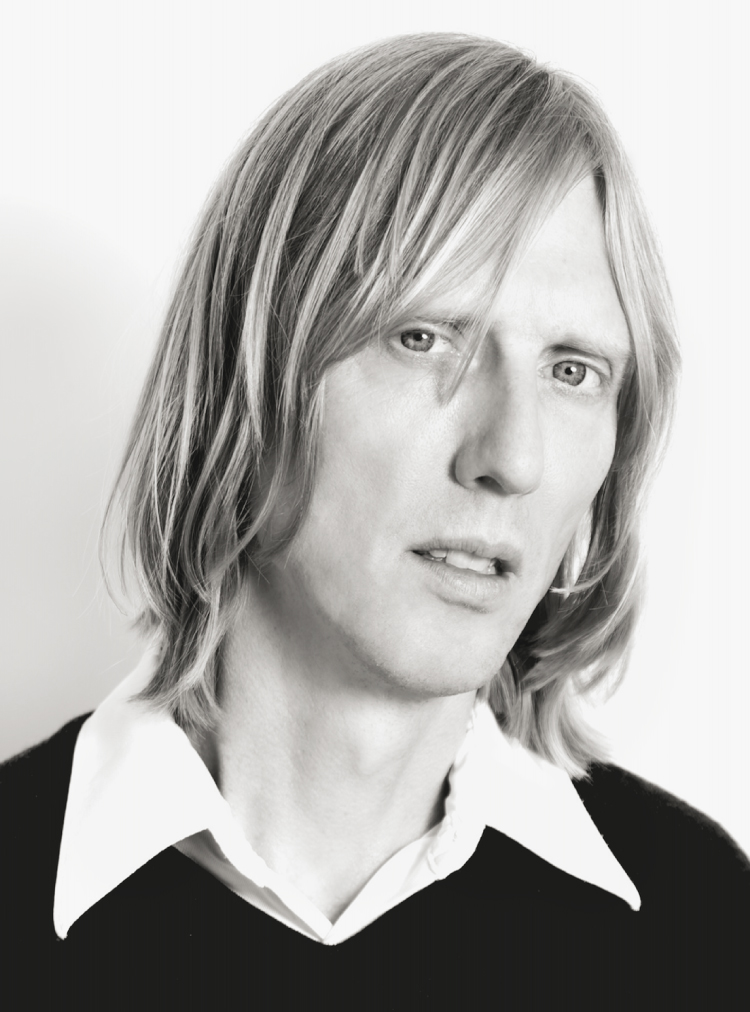 Eric Erlandson was born and raised in San Pedro, California. He is best known as cofounder, songwriter, and lead guitarist of the alternative rock band Hole, which he formed with Courtney Love. Their albums Pretty on the Inside, Live Through This, and Celebrity Skin achieved international recognition and success. Live Through This was named one of the top 100 albums of all time by Time magazine. Since the breakup of the band in 2002, Erlandson has been involved in a number of musical and literary projects. He has a BS in Economics from Loyola Marymount University and practices Nichiren Shoshu Buddhism. He currently lives in Los Angeles.
March 29 – Los Angeles, CA / Skylight Books (1818 N. Vermont Ave.), 7:30 pm
April 5 – New York, NY / Barnes & Noble Union Square (33 East 17th St.) Upstairs at the Square presents a conversation with Eric Erlandson, with musical performances by Eric & Melissa Auf der Maur, 7pm
April 8 – Hudson, NY / Basilica (110 Front St.) Featuring a reading by Eric Erlandson, musical performances with Eric, Melissa Auf der Maur and Patty Schemel, and a screening of Hit So Hard, 6pm
April 10 – Providence, RI / Books on the Square (471 Angell St.), 7pm
April 11 – Clinton, NJ / Clinton Book Shop (12 E. Main St.), 7pm
April 13 - New York, NY / Cinema Village (22 E. 12th St.) Hit So Hard premiere with performance by Eric and Patty Schemel, and special guests.
April 19 - Los Angeles, CA / Vista Theater-Los Feliz (1822 N. Vermont Ave.) Hit So Hard premiere with performance by Eric and Patty Schemel, and special guests.
April 21 - Los Angeles, CA / LA Times Festival of Books (USC), 11:30am and 4pm
April 23 – Los Angeles, CA / Largo at the Coronet (366 North La Cienega) An evening of music/performance art and conversation with Eric (special guest tba), 8pm
April 25 – Berkeley, CA / Moe's (2476 Telegraph Rd.), 7:30pm
April 26 – San Francisco, CA / City Lights, 261 (Columbus Ave.), 7pm
April 27 - San Francisco, CA / Roxie Theater (3117 16th St.) Hit So Hard premiere with Eric and Patty Schemel