After years of touring the country and satisfying fans with their hybrid electronic-rock anthems, Evanoff is releasing their long awaited debut album.
"SINGULARITY" is not just a collection of songs, it is a concept album that flows as a single piece of music and brings to light important conversations about society that we need to be having".
Evanoff is leaning heavily into their early musical influences on this record and departing from the traditional jam-tronica that they have played in the past. This album is HEAVY, and makes listeners reminiscent of Black Sabbath, Pink Floyd, Metallica, and Led Zeppelin. The opening song 'Zizkov' does not ease you into the listening experience… it comes out strong and slaps you in the face, finishing in under 3 minutes and leaving you wanting more.
Soaring lead guitars, massive drums, and intelligent sound design fuse together to provide an emotional listening experience that you wouldn't be surprised to hear in the largest of stadium rock shows. The intent is clear with Evanoff, and their style is distinctly their own... in a space overcrowded by soundalikes.
The album is narrated by monologs and interludes throughout, reminding people of the approaching 'singularity', "the moment in which technology and humans become one". While some of the topics discussed are controversial, the band is not trying to take a stance per-say, but instead remind individuals the importance of having these conversations with each other.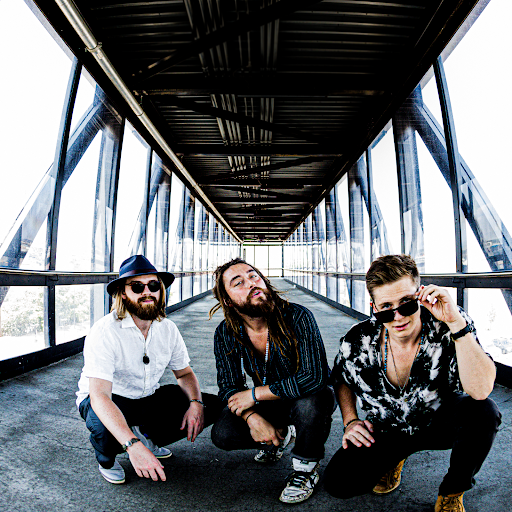 Evanoff is a Colorado-based trio, has toured the jam circuit hard the last few years, developing a strong cult following amongst those who are savvy enough to know. Fans who caught them on their most recent sold-out Fall tour, have gotten a small taste of what this upcoming album has to offer.
The band's mission is to provide euphoric and uplifting experiences through music, break down cultural boundaries, and help the world to better understand humanity, by creating a community of like-minded individuals. This album is an integral part of that mission.
The Future is now… Are you ready??