Last Friday night, Matt Butler brought his Everyone Orchestra to Terrapin Crossroads. The band, whose exact makeup typically changes (with the exception of Butler) from location to location, consisted of Michael Kang (String Cheese Incident), Jason Hann (String Cheese Incident), Aron Magner (The Disco Biscuits), Ross James (Terrapin Family Band), Robin Sylvester (RatDog), Sunshine Garcia Becker (Furthur), Zach Nugent (Melvin Seals & JGB), and Andrea Whitt (Zucchero Fornaciari). They also had played the night before with Dan Lebowitz (ALO) in Ross James' spot. Most of the members had played in Everyone Orchestra at some point before, the exceptions being Nugent and Whitt.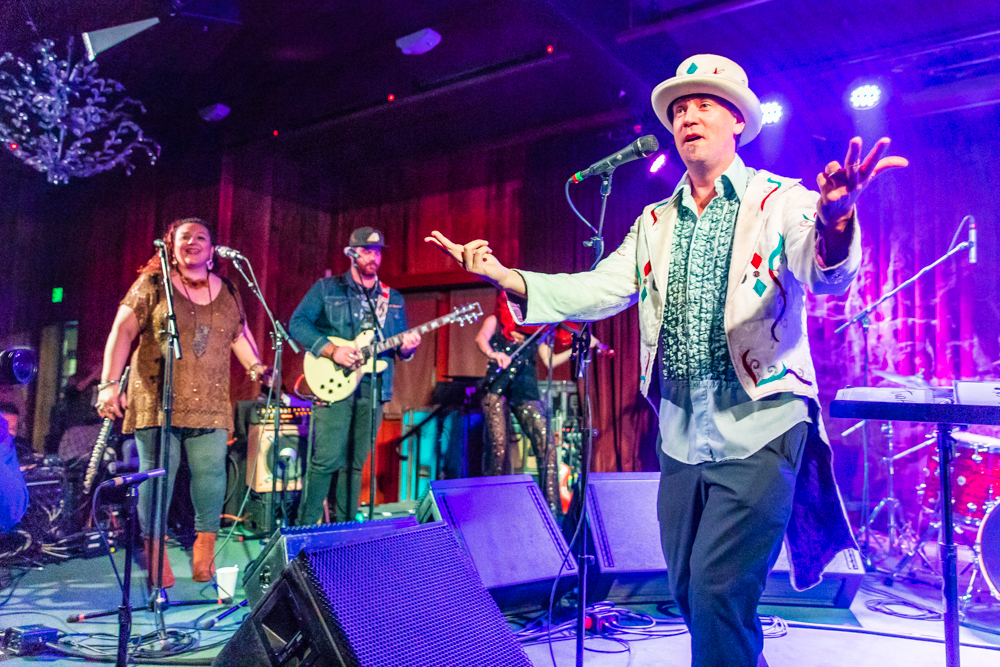 During the show, each number is started off by one member who is called on by Butler to get things going with an intro they make up at that time. He then goes to work conducting his orchestra, by signaling other members to join in, whether it be one by one or all at once. He also occasionally holds up an iPad to the band members, where handwritten cues will change the tempo, bring them back to the original verse, or even set off a dual violin solo.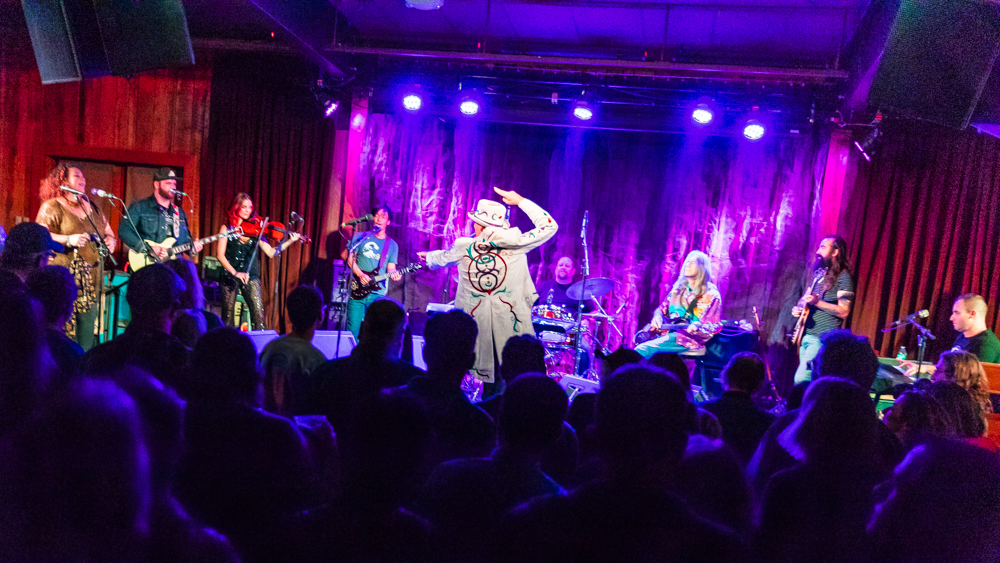 The night saw two sets of music and great performances by everyone involved. They each got to show off their chop's multiple times throughout the show and each number took many really interesting turns throughout.  During the two-and-a-half-hour show, there were 10 numbers performed and we saw an amazing array of musical styles, solos, rhythms, and tempos, all intertwined. And all the while, they pulled them off seemingly as easy as if they'd played them all before.
It's really hard to believe that a group of people can come together and essentially make up music on the spot that was that solid and that fun, but I guess when the group is an orchestra of musicians who are that talented, that's what can happen.