Take one little mountain valley, mix in some mandolins, mud, master brewers, musicians, and some local towns named Roseland and Lovingston and what you get is a well organized and highly enjoyable musical event known as The Festy.  Greeted with road signs pointing out Walton's Mountain, the Patrick Henry Highway and Thomas Jefferson's Poplar Forest while passing through classic Americana towns on curvy mountain roads; folk's attitudes were appropriately adjusted before hearing the first song.
"Infamous Stringdusters are all this! Dusters are all that!"  "Dusters!  Dusters!  Dusters!'  All the talk about the Infamous Stringdusters begs the question…channel your inner Granny Clampett…"So what is all this danged ruckus and clamorin' over this band about?"  Well, what it is all about is that in a relatively short amount of time, the Infamous Stringdusters have become as talented as any Bluegrass band you will hear.  May seem like a stretch but with the energy, talent and spirit that comes with the Infamous Stringdusters, they are not far from being the Gov't Mule of Bluegrass.  For comparison's sake, if Gov't Mule is not your thing feel free to substitute any band from any genre that provides you with an experience beyond just hearing music.  Not only that, a betting man would take odds that one of the band members can even throw a fiddle bridge and some strings together and play a frying pan as well as any cooking that ever came out of Granny Clampett's kitchen.  The Infamous Stringdusters are biscuit soppin' good but yer ears and heart has to be the make believe biscuit seein' hows the music is the gravy but since the Infamous Stringdusters ain't real gravy and yer ears and heart ain't a real biscuit, yall's gonna jus' havta  listen fer yerselfs! Iffin' Granny evaaa gets herself an earful of the Stringdusters, she'll be a hittin' her jug and stompin' round in her field boots like thay ain't no tomorrow.  A head's up for when you do catch this band, when they get together in a small circle on stage, be ready.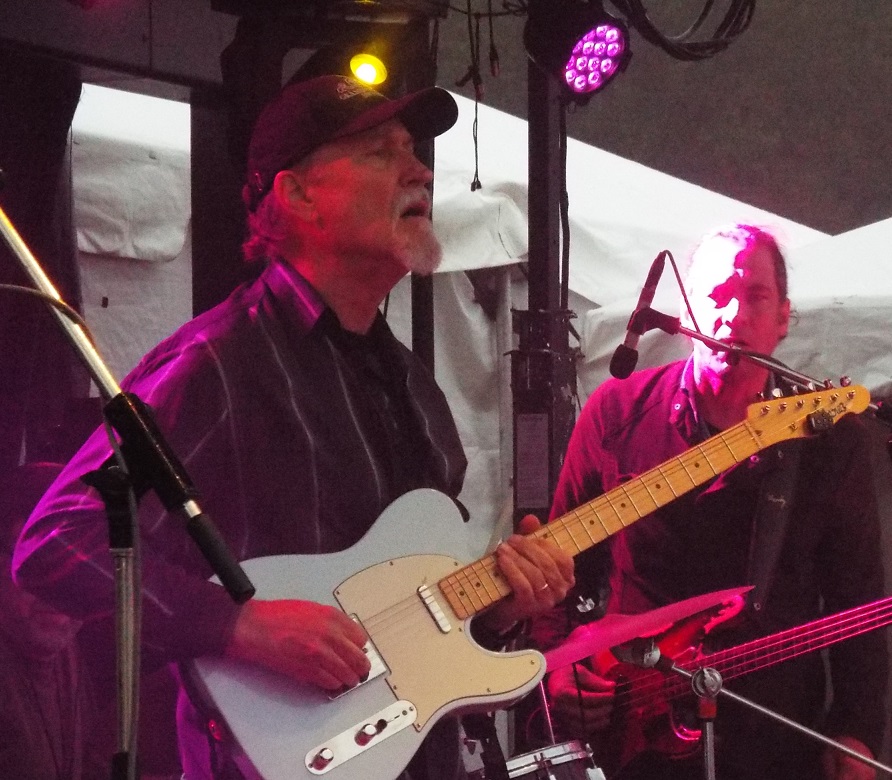 Being invited to perform at Terrapin Crossroads says more about the Stringdusters than any review of a live show. "Phil was so cool to us and that's something you always remember as a young musician," says Paldofi. "He was learning our tunes when we showed up, and once the music kicked in it was just euphoria on stage. We deeply admire the Dead, for their music and their grassroots scene. They did their thing in a very uncompromising way over the years, and in the end people always relate to something very authentic. That's exactly what we are trying to accomplish by being ourselves, making original music, and fostering a community of fans." Everyone for euphoria on and off stage, say AYE.  The AYE's have it!
If ever a band was named appropriately, this is the band. They just turned on a musical faucet and let the psychedelic, jazzy funk flow. So much so it spawned this conversation:
Quizzically, "Wasn't it all instrumental?"  Shortly and sweetly answered, "Yes."  Quizzically once more, "Did the songs have names?" Shortly and sweetly again, "Not sure.  May have been one long, nameless jam.  He did call one song by name though, I Brake For Big Fat Monster Booties.  Personally, as booties go, I am about to the point I will run my ride into a ditch for anything close to petite."  Quizzical silence. End of conversation.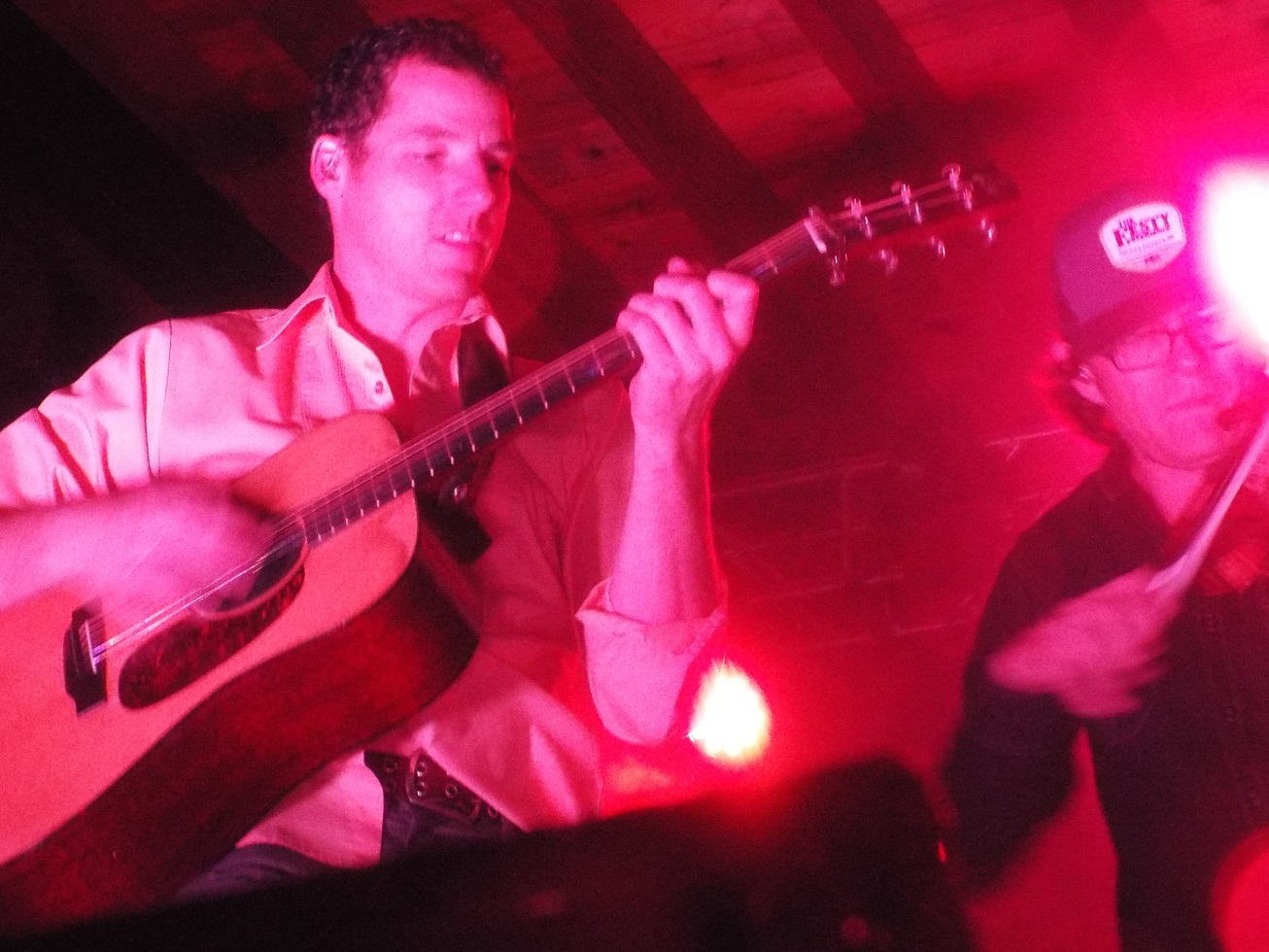 To loyal fans of Railroad Earth, this show was an example of the band at its finest.  Hearing this performance described as having a West Coast vibe and drawing on the comparisons of Grateful Dead shows, East Coast(powerful and energetic) contrasted with West Coast(spacey and sweet), says much for Railroad Earth.  When folks are so into your sound that a West Coast sound versus an East Coast sound has been developed; you have really won over some hearts and minds.  Highlights of their set were Storms, Hard Living, Warhead Boogie, For Love, Colorado and Black Elk.
The Festy, in just its fourth year, has become a highly anticipated event on the grounds of the Devils Backbone Basecamp. "The Dusters, Artist Farm and Cerberus are all really closely intertwined. We do take time after the event every year to collect our thoughts and understand how things can be better. But we love this thing, so it's not hard to plan. It's just what we do," says Pandolfi. "The kinship with our fellow musicians is an obvious highlight and they all seem to love being there and playing for our fans."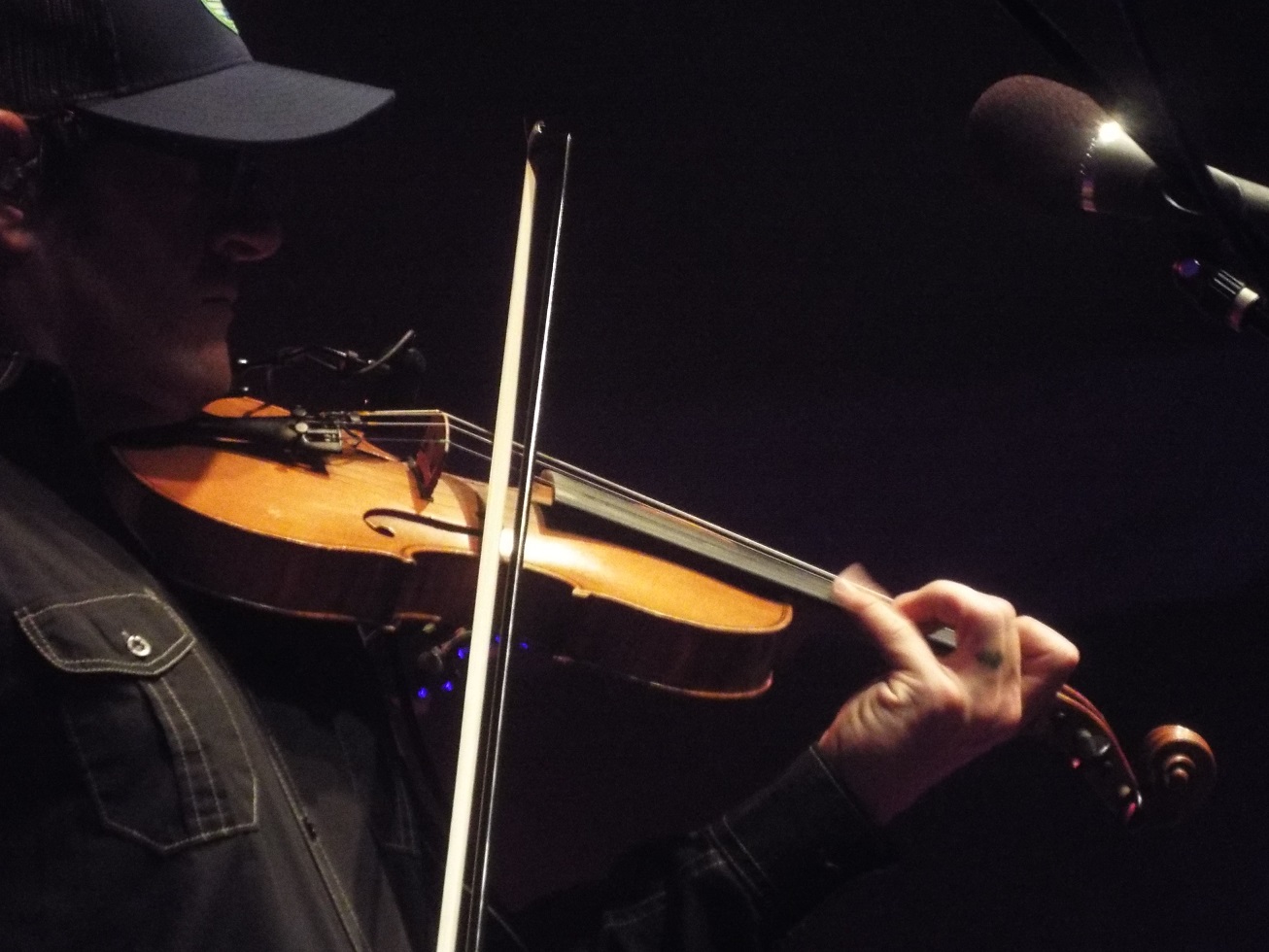 Next year, rain or shine, yall go.