The 16th Annual Finger Lakes GrassRoots Festival of Music and Dance will be held from July 20-23 at the Trumansburg Fairgrounds in Trumansburg, NY. This year's headliners include hit country singer John Anderson, politically conscious reggae hip-hoppers Michael Franti & Spearhead, African music legend Thomas Mapfumo & Blacks Unlimited, Rajasthani gypsy-Indian fusion band Musafir, Honduran Garifuna singer Aurelio Martinez, Irish supergroup Cherish the Ladies, Grammy-winning country singer-songwriter Jim Lauderdale, polyethnic percussion and visual performance ensemble Cyro Baptista & Beat The Donkey, Indie Rocker Johnny Dowd, and sixty more world-class bands and artists.

The festival was founded by roots rock band Donna the Buffalo, who will perform three times over the four days of the festival. Now in its sixteenth year, the festival brings some of the best contemporary and traditional roots music from around the world together in the tiny town of Trumansburg, New York. Festival organizers estimate that around 12,000 people will attend GrassRoots.

All festival proceeds are donated to organizations that support local arts, education and the global fight against AIDS. The GrassRoots Festival is truly a grassroots organization, being community-run, not-for-profit and vehemently non-commercial. The GrassRoots Festival is also one of the few festivals of its size and scope who promotes social and ecological responsibility in real, active ways, such as encouraging festivalgoers, staff and vendors alike to not only recycle waste materials, but also compost food scraps.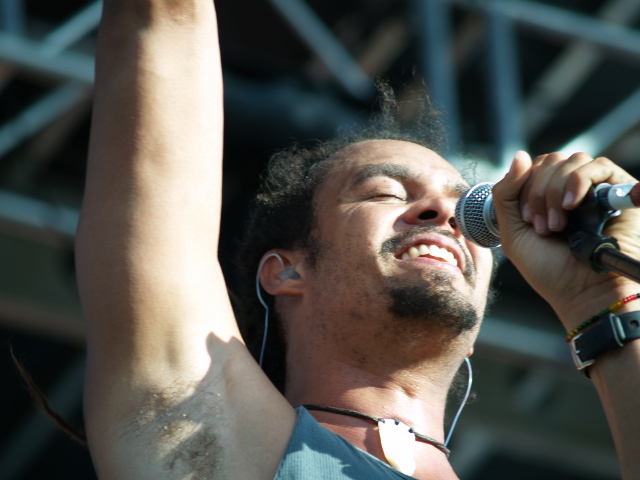 The GrassRoots Festival, in addition to presenting over 60 bands on four stages, also offers a visual art exhibit; a juried craft fair; over 20 food vendors providing a wide variety of cuisines, including organic and vegetarian; a "healing arts" area, where free massages and other therapies are provided; a chamber orchestra concert; all night zydeco and Cajun dances on Friday and Saturday nights; kids' areas for both young and teenaged children; free yoga classes; free dance instruction; a children's parade; drumming workshops and much more.

Tickets for this year's festival are priced as follows:

Adult 4-day pass:
$75 in advance (web & phone orders through July 7, outlets sell through July 19!)
$85 at the gate

Single Day Passes:
Thursday: $30
Friday: $40
Saturday: $45
Sunday: $35

Youth 4-day pass (age 13-15):
$35 (both in advance & at the gate)

Under 12:
FREE with guardian

Camping:
All onsite camping is sold out. Camping is available at the GrassRoots offsite lot (on Agard Road in Trumansburg) and is $40 for the weekend. A free shuttle bus runs nonstop 24 hours a day to the offsite lot.

Parking:
Parking is free at the GrassRoots offsite lot (on Agard Road in Trumansburg) and is serviced by a 24-hour shuttle bus. Parking is also available for a price at various lots near the fairgrounds.

Volunteer opportunities are available for a weekend pass, please email volunteer@grassrootsfest.org to learn more. The gates open Thursday at noon and close at dark on Sunday. Camping is available for a fee. Please call 607-387-5098 or visit www.grassrootsfest.org for more information.

For more information, contact the GrassRoots Festival office at 607.387.5098 or visit the GrassRoots website at www.grassrootsfest.org