The Westport Library, located in southwest Connecticut and serving New England and the tri-state area, has been touted as one of the coolest and most innovative libraries in the country from musicians and industry professionals alike. It was honored with a 5-star rating from Public Library Service's 2022 Library Journal Index — distinguishing it as one of the top 2% libraries in the nation.
There are many things that make this library special, but one of its standouts is Verso Studios. This inviting multimedia facility boasts an array of state-of-the-art spaces including: the hybrid-analog SSL Recording Studio created by Rob Fraboni (the design genius behind Bob Dylan and The Band's famed Shangri-La Studios); a broadcast control suite with cutting-edge video production and livestream capabilities; a post-production suite; and Trefz Forum (a 600-capacity performance venue where Verso just concluded its second annual four-day music and media festival VersoFest).
Verso Studios collaborations and events have featured three Rock 'n' Roll Hall of Famers in Dennis Dunaway (Alice Cooper Group), Chris Frantz (Talking Heads), and Mark Naftalin (Paul Butterfield Blues Band), as well as renowned producer Steve Lillywhite, hip hop originators Tony Tone (Cold Crush Brothers) and DJ Grand Wizzard Theodore (inventor of the scratch), pioneering Norton Records cofounder and original Cramps member Miriam Linna, rock 'n' roll designer Christian Joy (Yeah Yeah Yeahs), soul renaissance woman Joshie Jo Armstead (Ray Charles, Aretha Franklin, Syl Johnson), and preeminent reissue label Light In The Attic, among others.
Formed under the Verso Studios umbrella in the spring of 2022 is the adjacent independent record label Verso Records. On Saturday, June 3, 2023, Verso Studios will unveil its debut Verso Records: Volume One. The compilation will be available on all digital platforms and on beautiful, bright yellow, limited edition vinyl — making it the first piece of vinyl to be recorded, produced, and released by a public library. Pre-order now on https://versorecords.westportlibrary.org/.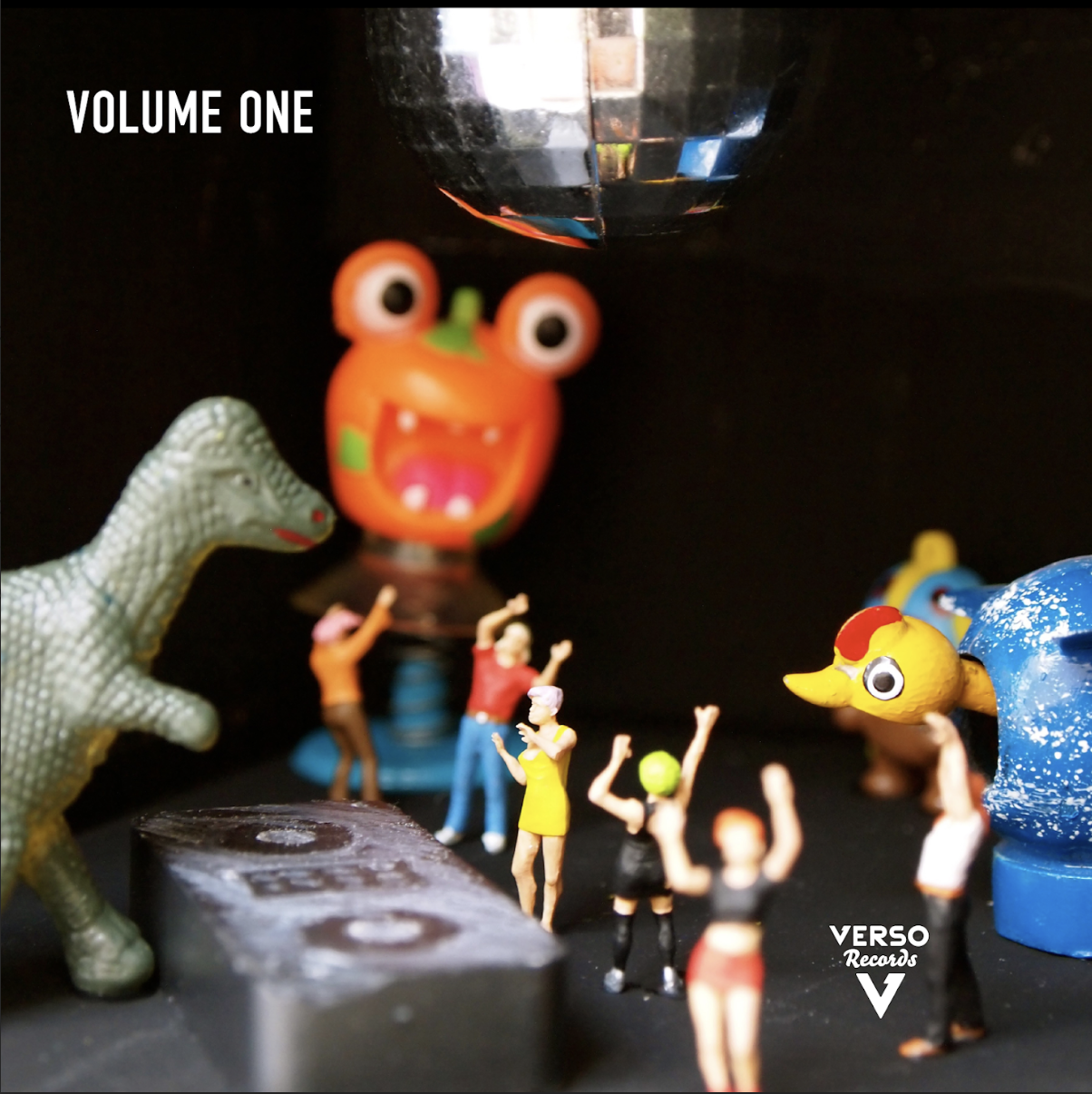 Supporting and showcasing local talent, the LP culls 12 live tracks from Connecticut and tri-state area artists, recorded by Audio Studios Manager and in-house sound engineer Travis Bell at The Westport Library's Verso Studios. It features a diverse array of artists across all genres (rock 'n' roll, jazz, hip hop, folk, indie) heralding the oft-unsung heroes of the region. Standout tracks include indie-rock band Daniprobably's "Cowboy," produced by Grammy Award-winning producer Peter Katis (Interpol, The National, Kurt Vile, Sharon Von Etten); futuristic hip-hop from MIGHTYMOONCHEW with "Jus Bcuz," produced by influential hip-hop icon Dooley-O; Alexandra Burnet & The Stable Six's lush, ethereal, eight-piece arrangement of the meditative "You're Okay," and many others.
Talking Heads' Chris Frantz, a longtime collaborator with The Westport Library, wrote the album's liner notes and shares that "I feel so proud to live in a community that supports a library that, in turn, celebrates its local emerging and established musicians. Continuing its legacy in cultural innovation, The Westport Library has become the first public library ever to record, produce and release a vinyl album, and it's really cool!"
"The fruits of our grand vision and tireless labor are here," said Westport Library Executive Director Bill Harmer. "I am thrilled to be celebrating this momentous achievement for Verso Studios. This is a historic snapshot of the current Connecticut and tri-state area music scene. This album is eclectic, powerful, fun, and shows the world what community and vision can do when we band together."
To coincide with the unveiling of its debut album, on June 3 The Westport Library will celebrate the occasion with a record release party held at 7 pm in the Trefz Forum, featuring live performances from five of the bands and artists represented on the album, including returning Verso rockers The Problem With Kids Today (New Haven), indie rock mainstay Ports of Spain (New Haven), Lulu Lewis duo Dylan Hundley & Pablo Martin (NYC), hockey rockers The Zambonis (Bridgeport), and dreamy folk/Americana artist Kierstin Sieser (Middletown). Registration and details can be found here.