I'm really pissed at age 43 I'm just now being exposed to Front Country. Why? Well, because they are an outstanding roots, rock band. Their sound draws on various American musical traditions including country, bluegrass, folk, even gospel and soul.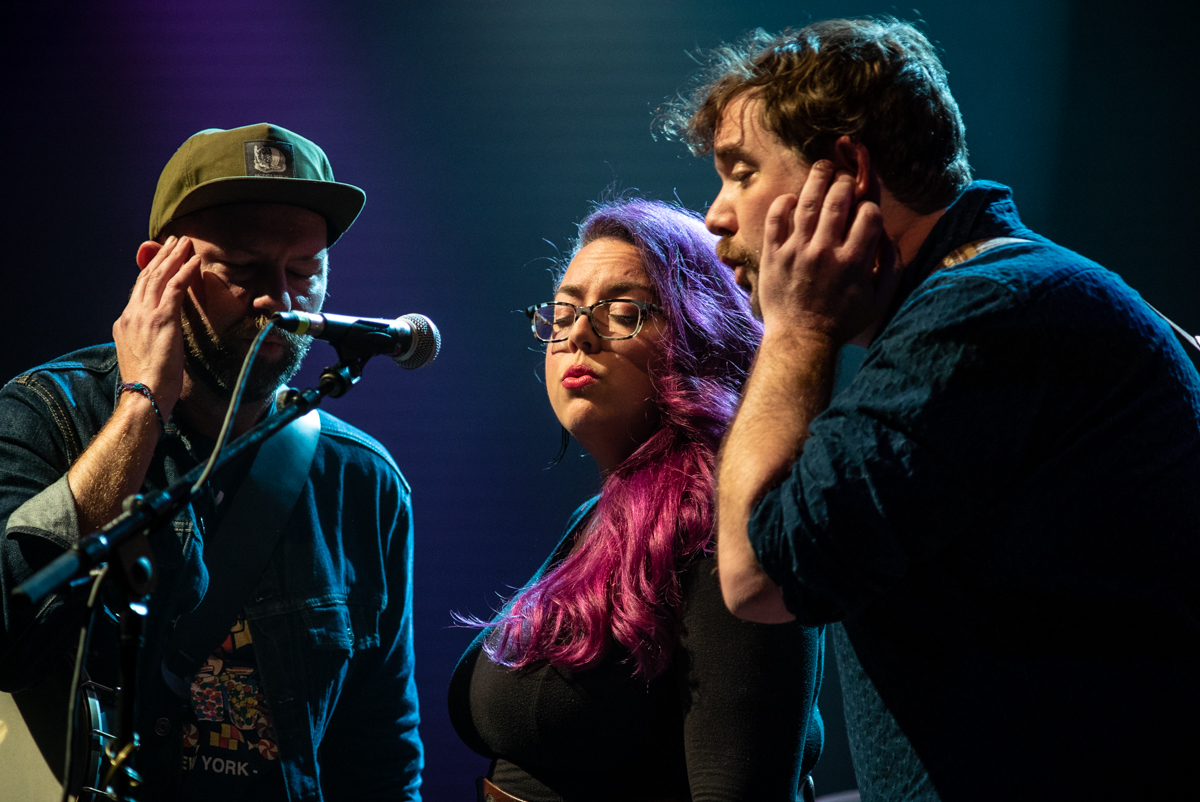 The band requested a review of their single "Do Re Mi" released in early March. I'll give you my take on the song. However, I wouldn't be doing Front Country justice if my review wasn't more extensive as their repertoire is absolutely stellar.
"Do Re Mi" is not to be confused with "The Sound of Music," theatrical number where the Von Trapp children and Julie Andrews as Fraulein Maria frolic and sing on a hilltop somewhere in Austria. Instead in this "Do Re Mi," Front Country reinvents a tune by Woody Guthrie, a key figure in America's folk arena inspiring generations social-politically as well as musically. The cover is funky, edgy, throaty and soulful.
This warning tale to Dust Bowl migrants about the lack of work in California and remaining in the south has meaning to Front Country. The band came together in Northern California. Unfortunately, with the west coast no longer being affordable and the need to explore alternative opportunities, they took the reverse journey depicted in the song, landing in Nashville. For me their rendition is a homage to Guthrie's less known song.
Taken by "Do Re Mi" I went down the YouTube rabbit hole, something I've never done before. I started with the band's Kitchen Covers where they expertly refresh songs. Kitchen Cover #4 "Tennessee Jed" makes me seriously question which version I like more. Being a Deadhead to the core, this rattled me while illustrating the band's strength. I pulled up #3 "What's Love Got To Do With It" originally recorded by Tina Turner. This interpretation blew me away with their vocals, tambourine, violin, upright bass, guitar and I think a mandolin. (Forgive me, I'm not great with identifying instruments or obscure animals. Non sequitur; don't most people have problems differentiating between lamas versus alpacas?)
Front Country isn't just a cover band. I started exploring their original music which is perfectly crafted and powerful. Their talent as a group is undeniable, each musician bringing a special gift. Though I must call out Melody Walker for lead vocals, guitar and percussion. She reminds me of gospel singer Mahalia Jackson. She also embodies artist like Diana Ross, Anita Baker, Nora Jones, Alicia Key and Jennifer Hudson. All spectacular company.
Front County captured me. I will seek out a show. I'll play their records. I'll Amazon Prime their tracks while dancing around happily in my kitchen. They have inspired me to maybe even YouTube my Kitchen Capers.