We live in an "Impossible World" filled with flawed structures, disregarded principles, senseless pain, and too many broken hearts. Front Country always gets to the core of difficult issues revealing the honest truths. They do this with clear intentions and absolute exquisiteness in every note.
James Truslow Adams, wrote "The American Dream is that dream of a land in which life should be better and richer and fuller for everyone, with opportunity for each according to ability or achievement." The heart-racing strings and pounding drums in "Amerikan Dream" heightens the dichotomy our famous slogan promises while the fueled lyrics and incorrect spelling exposes the sad reality that the 'dream' isn't accessible to everyone. Melody Walker's powerhouse vocals hammer this throughout, but the initial lines are particularly compelling. "Running on credit, but the shipping is free. You're free to believe in the American dream. Working in a warehouse with no A.C. You're free to believe in the American dream. Dying on demand now. Living in a screen. You're free to believe in the American dream. They say it ain't a prison, 'cause you can always leave. You're free to believe in the American dream." Disco as well as 1980's influences in the form of synthesizers and similar sounds to the dynamic divas, Tina Turner and Chaka Khan make "Broken Record" a radical but interesting departure from Front Country's bluegrass roots. Although seemingly carefree in tone the tune's message and accompanying video doesn't lack in substance. 2020 has not shied away from highlighting concerns surrounding the disenfranchised, particularly racial as well as gender disparities. Front Country stress these issues require repeating because, "If I sound like a broken record, you ain't heard me yet." The instrumentals vibrations and Walker's measured vocals in "Make It Now" accentuate the longing and necessity to rise above the hardships, instituting change quickly. "Can we make it now? Can we make it now? Well, maybe there's another way to a brighter day, but I can't see how. Unless we make it now. No, I can't see how, unless we make it now. Unless we make it now. Come on make it now." The final track, "The Reckoning" was previously highlighted on Grateful Web. The song fittingly concludes Front Country's socially charged LP.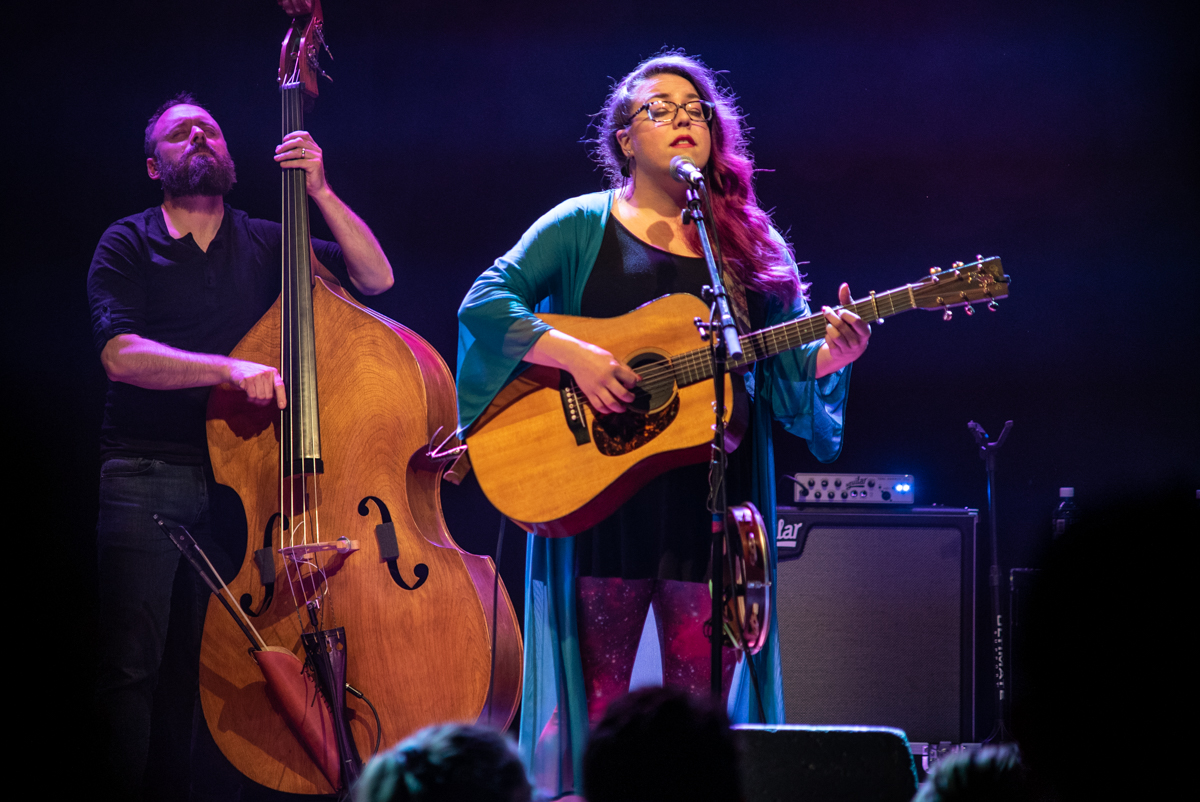 There are so many album standouts, but "How Can You Sing" is my favorite. I keep returning to this earnest, chilling song that focuses on vulnerability and self-reflection. I'm drawn in due to my touchy-feely, social worker background that thrives on this type of subject manner. Tying the record together, the message is the most important. "How can you sing if you can't cry? It's like claiming to see while closing your eyes. How can you feel anything if you hold it inside? How can you sing if you never learn to cry?" If we don't recognize as well as enhance these critical qualities, we won't succeed or create change in this "Impossible World." Front Country doesn't just illuminate problems. Their music makes the unmanageable bearable while challenging us to be better humans.