Fruition is happy to announce their first visit to the East Coast in 2 years. Four shows in the Northeast with support from Tommy Alexander will go on sale this Friday. The band has also set a new release date for their first ever live release, "Live, Vol. 1" which is now due out February 25th, 2022.
Originally timed to release around the band's January California tour, "Live, Vol. 1" was pushed back when Covid forced the band to move their California run back to August. The live album will be preceded by "Above The  Line" a tune penned by Kellen Asebroek and originally included on the band's 2016 studio release Labor of Love. Asebroek relates: "We've been playing this song for over a decade - it's been a staple of the setlist forever. Different versions of it have been attempted in the studio over the years and eventually it evolved into the version you hear on "Labor of Love", and now on "Live Vol 1". Lyrically it's a song like many songs - someone's gotta leave home and go work, wondering if home will still be there when they come back. In this case it was leaving home to go work on Humboldt cannabis farms to raise money for early Fruition records :)."
"Above The Line" will hit all streaming services on Friday, February 4th, and will be accompanied by a video edited by bassist Jeff Leonard.  The first song from the release, "I Don't Mind" was released in December and a teaser for "Above The Line" and the full video for "I Don't Mind" can be viewed HERE.
Drummer and Mixing Engineer Tyler Thompson shares "This album is a recording of a show at Visual Arts Collective in Boise, ID on February 10th, 2019. It was the end of a long tour, so we were definitely firing on all cylinders. Luckily, we didn't even know the show was being recorded to multitrack, so the energy couldn't be more honest and rowdy. It was so fun going back through these live tracks that it makes us feel there may be many more live albums in future."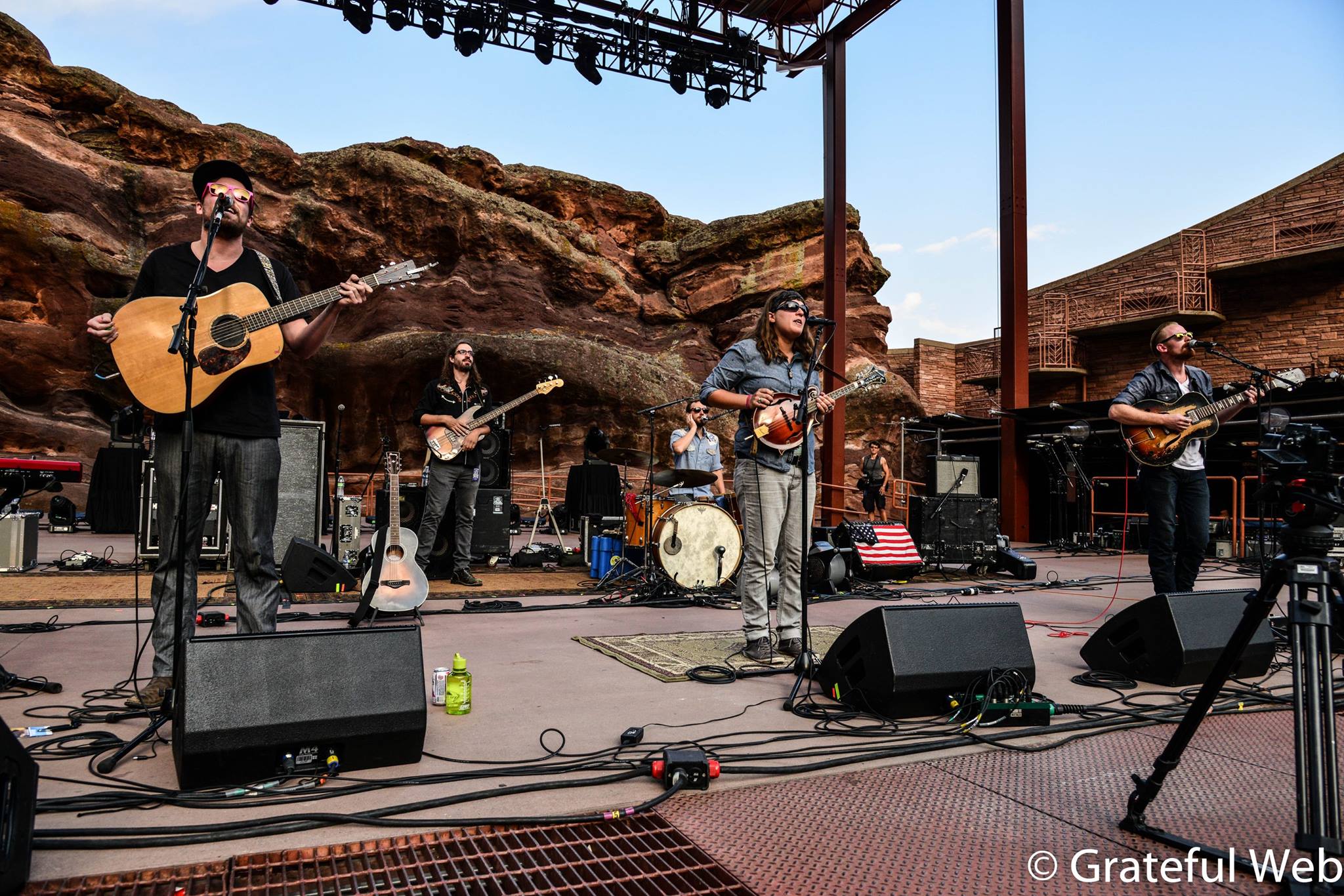 2022 will see the band visit cities they last played on 2020's "Wild As The Night, Broken At the Break of Day" album release tour. A mix of headline shows and festivals are filling out their calendar, with several more festivals due to announce in the coming weeks.
First up is a massive headline show at Denver's Mission Ballroom where The Record Company, and DJ Sleepy will support. After a return to Winter Wondergrass where the band will play the mainstage, and headline a latenight show with Brothers Comatose, they will fly east to perform for fans in Washington, D.C., Philadelphia's Ardmore outskirts, NYC and Boston with support from good friend Tommy Alexander. Festival season begins in earnest with stops at Rooster Walk, Hog Farm Hideaway, Blue Ox, Levitate and the final Northwest String Summit before returning to clubs for the re-scheduled club dates in California.
Newly announced shows will be on sale this Friday at 10 am EST.
Upcoming Shows
March 11                       The Mission Ballroom               Denver, CO%
March 12                          Vilar PAC                                  Beaver Creek, CO
April 1-3                            Winter Wondergrass                Palisades Tahoe CA
April 6                               Union Stage                             Washington, DC #
April 7                               Ardmore Music Hall                  Ardmore, PA #
April 8                               The Bowery Ballroom               New York, NY #
April 9                               Brighton Music Hall                  Allston, MA #
May 26-29                        Rooster Walk                           Martinsville, VA
June 10                            Hog Farm Hideaway                Laytonville, CA
June 23                            Blue Ox Music Festival            Eau Claire, WI
July 8-10                          Levitate                                    Marshfield, MA
July 21-24                        Northwest String Summit         North Plains, OR
August 23                         The Siren                                 Morro Bay, CA*
August 24                         Harlow's                                   Sacramento, CA*
August 25                         Crystal Bay Casino                  Crystal Bay, NV*
August 26                         The Independent                     San Francisco, CA*
August 27                         The Lodge Room                     Los Angeles, CA*
August 28                         The Casbah                             San Diego, CA*
 % with The Record Company and DJ Sleepy
# with Tommy Alexander
* with Goodnight, Texas