Hard-touring funk/rock/boogie trio The Get Right Band has released its highly anticipated debut album. Shake brings the group's signature high-energy dance party to this amped up rock n' roll CD. The disc features stripped down but creatively layered and produced performances of the band's original tunes.
"The Get Right Band is a three-piece with the musical energy and power of The Police," says legendary Lynyrd Skynyrd drummer Artimus Pyle, whose son Chris Pyle mans the drums for the group.
From the seductive blues of "Voodoo Doll" and the party-down, club vibe of "Chromaticize," to the Caribbean influenced "Touch The Holy," Shake is held together by The Get Right Band's distinctive style. The band counts The Black Keys, Jack White and Alabama Shakes among their contemporary inspirations.
"Although we do a lot of jamming, we're definitely a song based project," says guitarist/singer Silas Durocher. "At our live shows we're always reinterpreting the music, improvising, playing a song in a different style or a different tempo from the night before. So when it came time to record the album, we put a lot of thought into how to produce and layer the songs. It came out as raw rock n' roll with a thumping groove."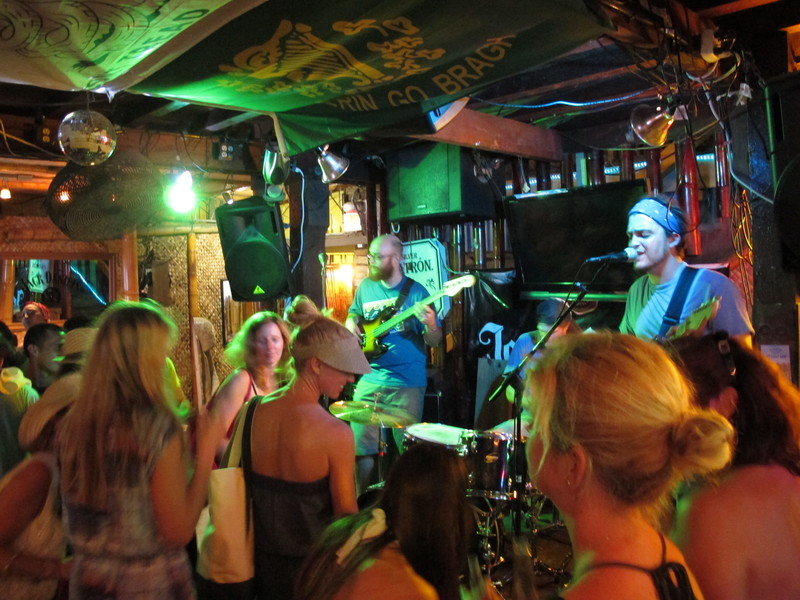 Born out of Asheville, N.C. supergroup Soulgrass Rebellion, The Get Right Band has been touring the East Coast and the Caribbean heavily since their inception in April 2011. Featuring Silas Durocher (guitar/vocals), Jesse Gentry (bass/vocals), and Chris Pyle (drums/percussion/vocals), the band has rocked hard and jammed fearlessly every step of the way. Durocher and Gentry played together in bands growing up in Maryland and have stayed close friends and musical brothers ever since. They first joined forces with Pyle in Soulgrass Rebellion. When that band broke up, the three decided to re-form as The Get Right Band, evolving into more of a rock and funk based sound.
"It's our chemistry as musicians and as friends that really puts this band on a different level," says Pyle. "You can hear it in every note."
The members of the band have played with many of the East Coast's favorite acts, including Laura Reed and Deep Pocket, Woody Wood, Josh Phillips, The Artimus Pyle Band, Scrappy Hamilton (now Truth & Salvage Company), Afromotive, and Royal Trux (Virgin Records). They've also shared the stage with national acts such as Galactic, The Victor Wooten Band, Ivan Neville's Dumpstaphunk, New Orleans Suspects (featuring members of James Brown's band, Dirty Dozen Brass Band, and The Neville Brothers), Jeff Coffin's Mutet, Larry Keel, and Bobby Lee Rodgers.