On Wednesday night, Trey Anastasio brought his newest side project, Ghosts of the Forest, to the Orpheum Theatre in Boston. Promoting the band's self-titled album that would be released two days later, Anastasio performed 21 songs, most of them written after the passing of his dear friend Chris "CCott" Cottrell, who had passed away from cancer prior to the songs being written. The compositions dealt with a heavy subject matter about Anastasio's coping with his friend's death, but there was also a mix of hope interspersed.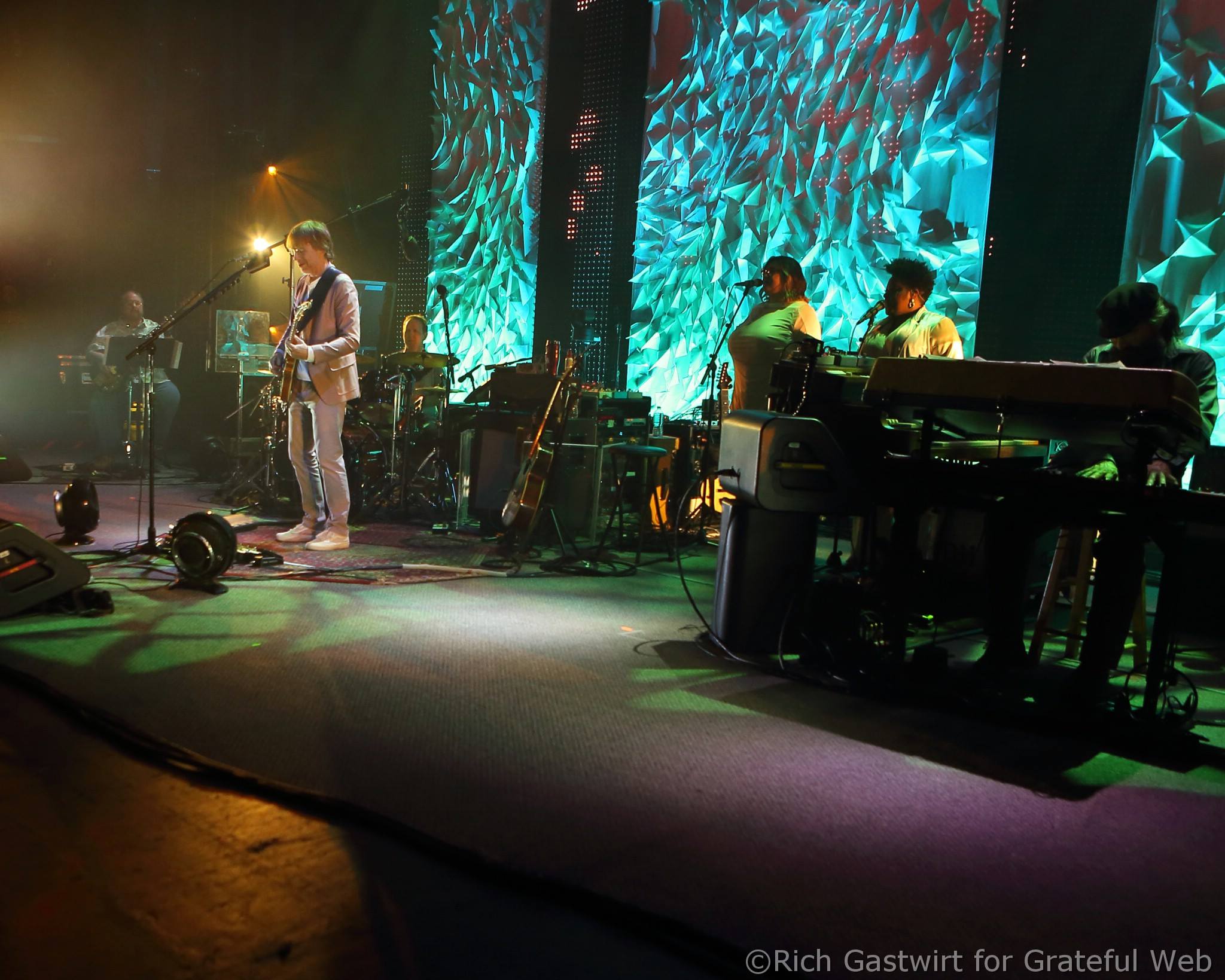 A beautiful pre-recorded piano intro started the evening with the band taking the stage a few minutes later. Accompanying Anastasio were all musicians he had previously performed with: Tony Markellis on bass (a core component of the Trey Anastasio Band aka TAB), fellow Phish bandmate Jon Fishman on drums, longtime TAB keyboardist Ray Paczkowski, and vocalists Jennifer Hartswick and Celisse Henderson adding an extra level of depth to the lyrics. Hartswick has been a staple of the horn section of TAB for years and appeared as a guest vocalist for Phish's April 15, 2004 rendition of Jay-Z's "Girls Girls Girls" in Las Vegas, NV. Henderson also appeared with Phish in Las Vegas (albeit 12 years later when the band covered David Bowie's Ziggy Stardust on Halloween).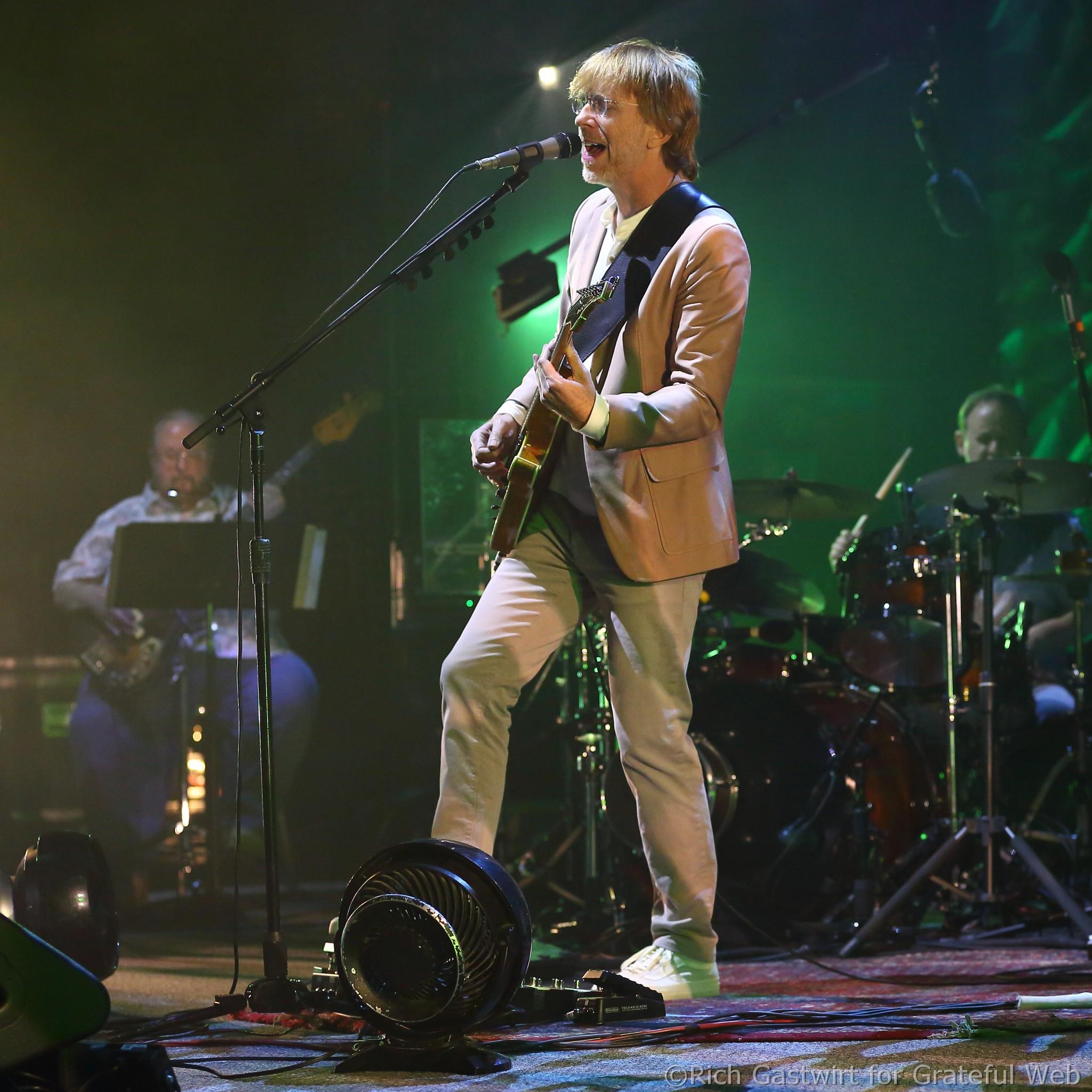 Opening the band's performance was the self-titled track "Ghosts of the Forest." With a delicate, almost haunting, guitar introduction, the rest of the band came in shortly as Anastasio began to tell his story for the evening. While not exactly a rock opera, the collective group of songs had the feel of a giant concept album. "Ghosts" were a repeated theme and one could likely relate to the feelings of seeing a loved one slowly pass away from a disease. The music centralized on rock with plenty of improvisation as one would expect from Anastasio. "Drift While You're Sleeping" switched musical styles midway through resulting in a reggae groove and "If Again" and "Brief Time" featured Anastasio on acoustic guitar with the latter a solo piece to start off the encore.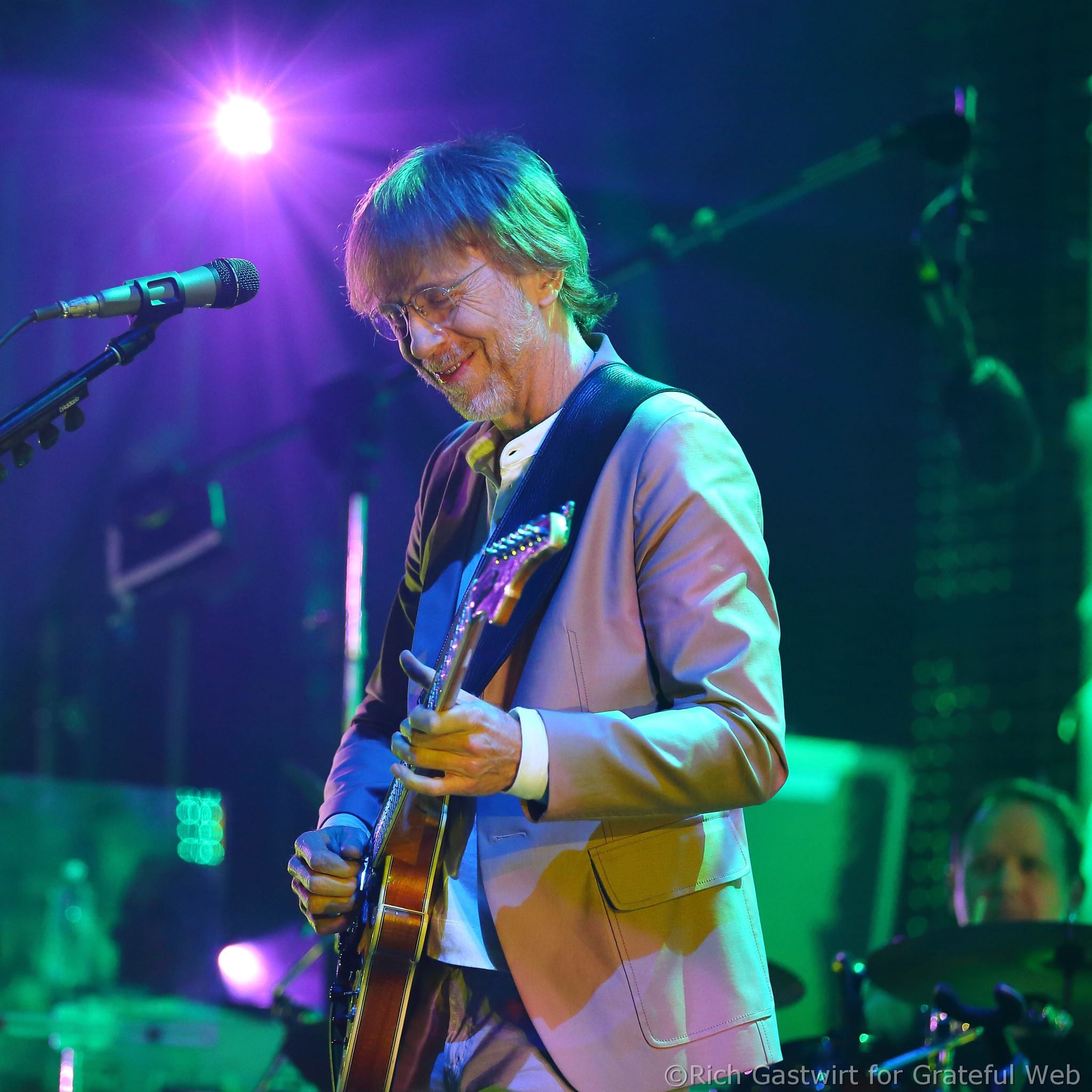 Anybody that was able to catch this show or any others on this tour experienced a deeply personal evening of music from a band that likely will not be performing after its California shows next weekend.