The rising indie jam squad from Connecticut, Goose, have yet again made a name for themselves as they embarked on their second ever New Years run in Cincinnati, Ohio on December 30, 2022 at the Andrew J Brady Center. This effort evolved into the Cincinnati Mayor declaring December 30th "Goose Day." While the band had never played within the Queen City limits before, they are no strangers to the area having performed twelve times in neighboring Covington, KY. They subsequently consider this region a second home. They certainly hit a home run musically, as fans both new and old were enamored with the deep jams and stellar song selection.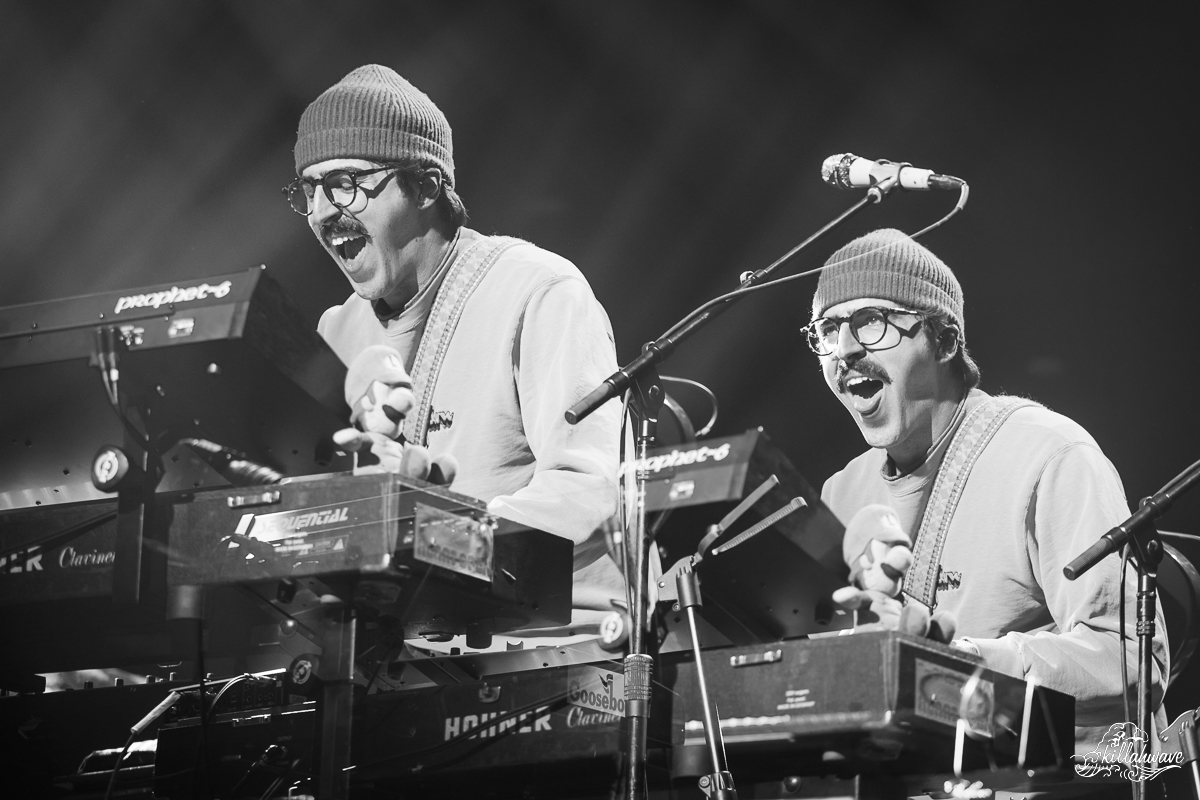 The evening began as it does when Goose is on the ledger: with a long line of eager fans. There were many long lines to discern, including regular VIP, CityView VIP and the sprawling gen pop line for everyone else. The message is very clear: don't arrive late for a Goose show, or you'll spend even more time figuring out which line to be in. The venue was located on the Ohio River, which at least provided stunning scenery for those who were waiting.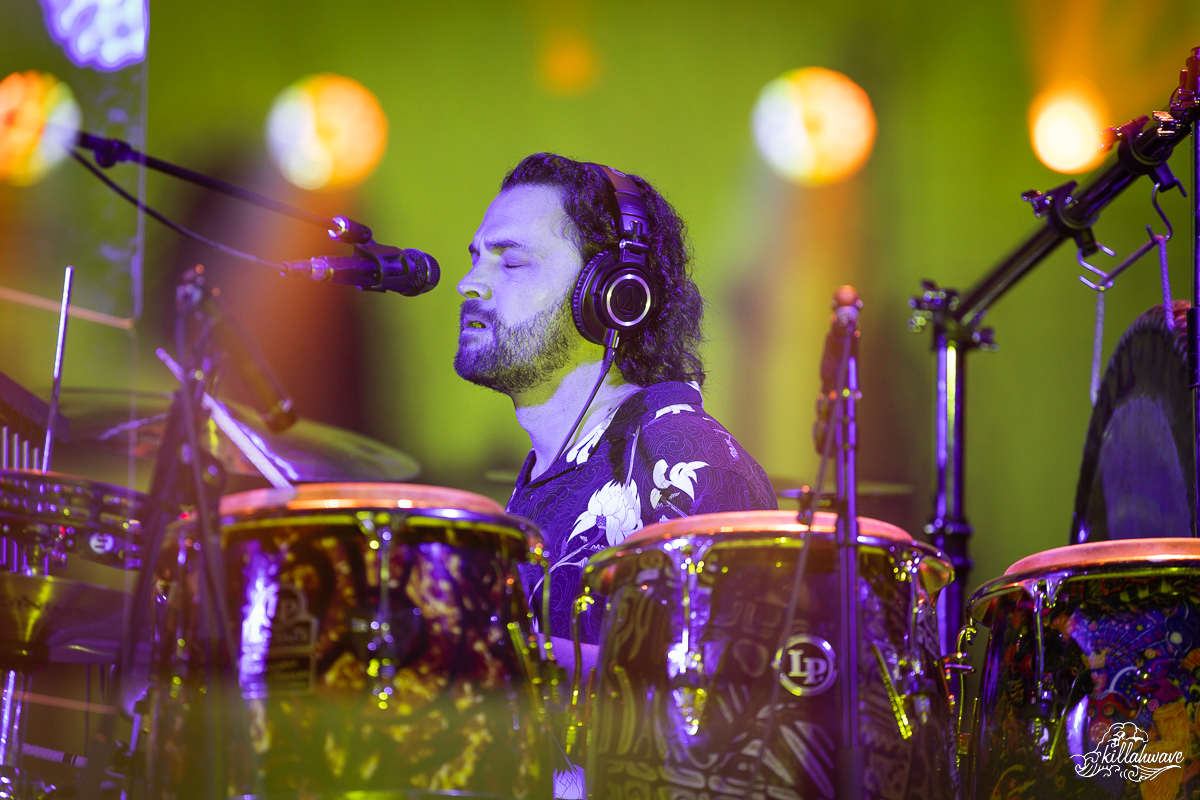 The first set started with the breezy "Elizabeth," sung by multi-instrumentalist Peter Anspach. The song got funky early, as Anspach layered in the clav while guitarist Rick Mitarotonda took the jam deep. This transitioned nicely into "Bloodbuzz Ohio," by the National, and was the third time that this song has been played. New tune "California Magic" followed.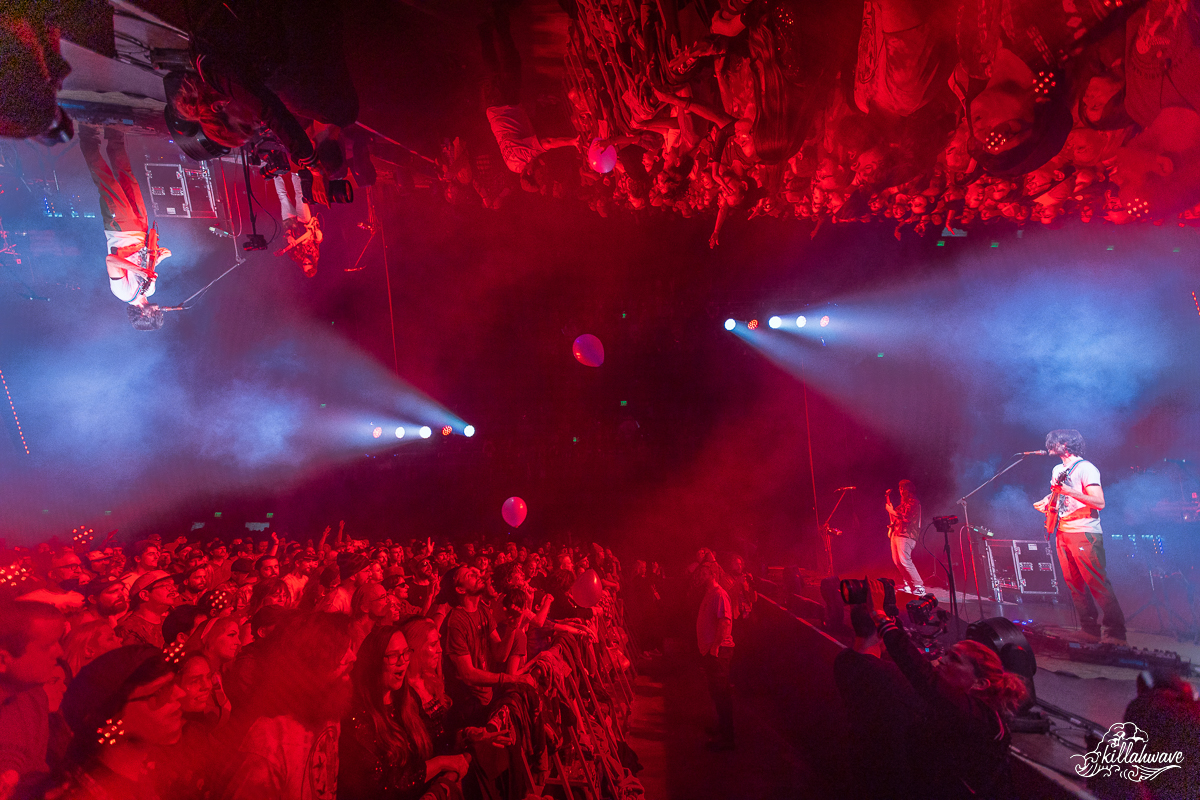 The perennial pair "Seekers On The Ridge Part 1"  and "Seekers On The Ridge Part 2" saw some nice highs and lows. However, no one was prepared for the raging, twenty three minute "Echo of a Rose" that proceeded. This very uptempo instance poured on the tension and release multiple times, and was one of the best "Echos of a Rose" that we have ever seen. Compound this with the projection screen used by Lighting Director Andrew Goedde to further extend the already impressive light display. If only time travel was in beta testing. This smoking hot set wrapped up with "Turned Clouds" which included another sweet funk jam.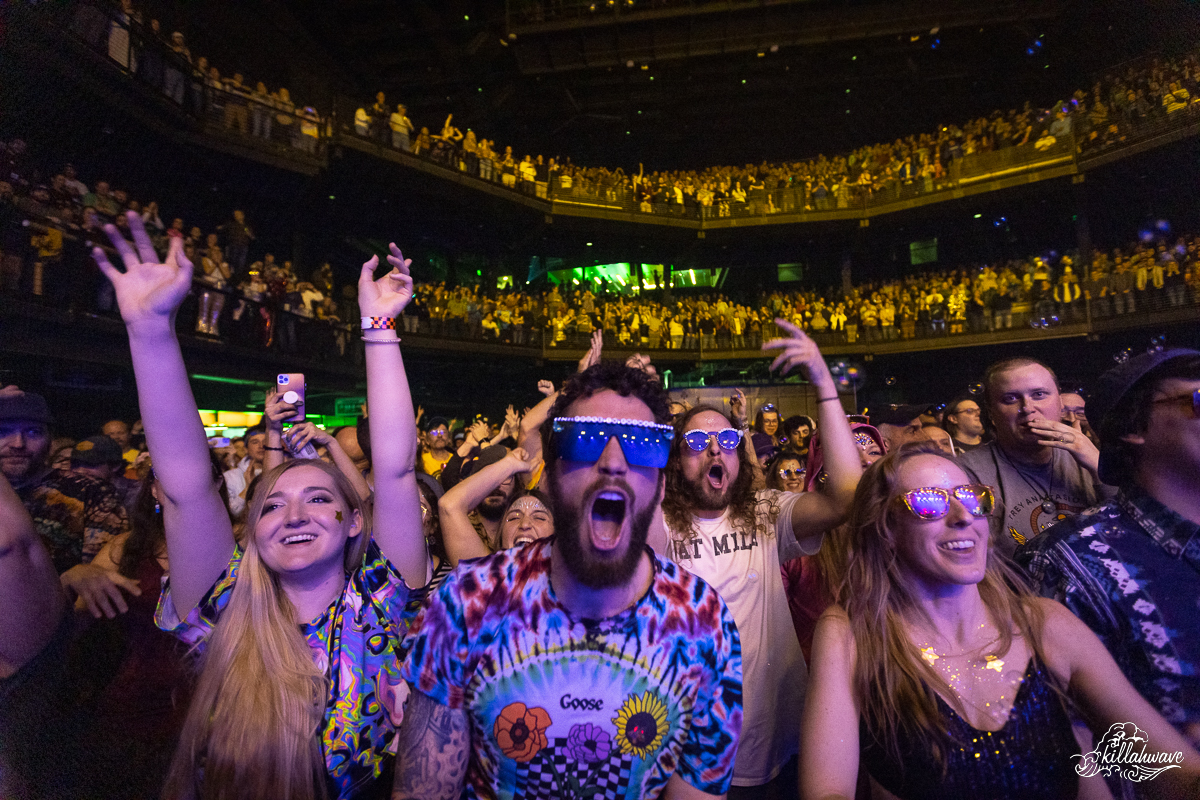 Set two kicked off with more inspired playing, starting with the high energy "Into The Myst." Mitarotonda was firing on all cylinders with his guitar work, as drummer Ben Atkind delivered beats like a freight train. A smooth, melodic progression ensued, led by bassist Trevor Weekz, which eventually raced back into "Myst." This set the stage for a twenty two minute, mind melting "Arcadia" that included a Heartbreaker tease. The crowd's vocals during this tune were notably almost as loud as the bands.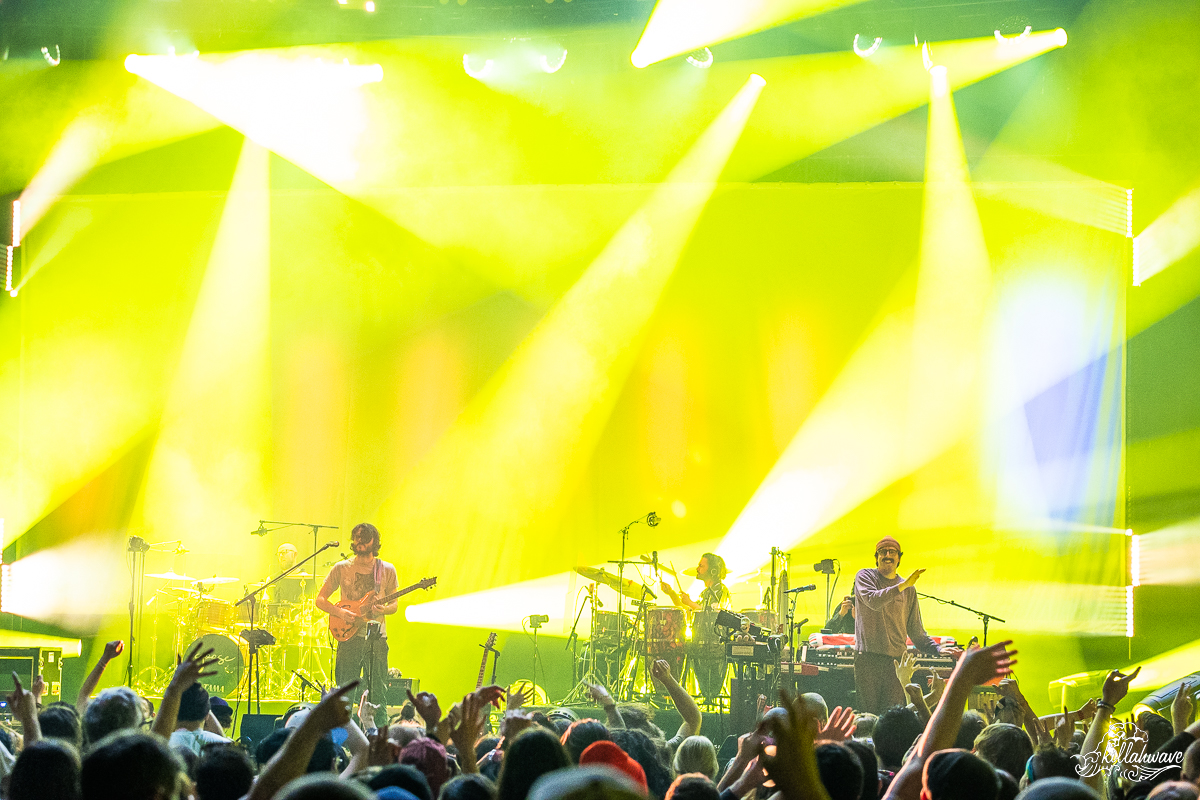 This Constitution State based quintet dropped into "Slow Ready" next, which continued the theme of long songs teeming with savory jams. Both "Slow Ready" and "Myst" are jamtronica influenced songs that often ignite the dance party, and tonight was no exception. A mellow segue into "This Old Sea" gave the crowd a much needed chill moment. This moment was fleeting as the band fluidly moved into Bob Seger's "Hollywood Nights." This cover was recently dusted off during Fall Taboose 2022 run at Mohegan Sun on November 12th, and ended this set exuberantly.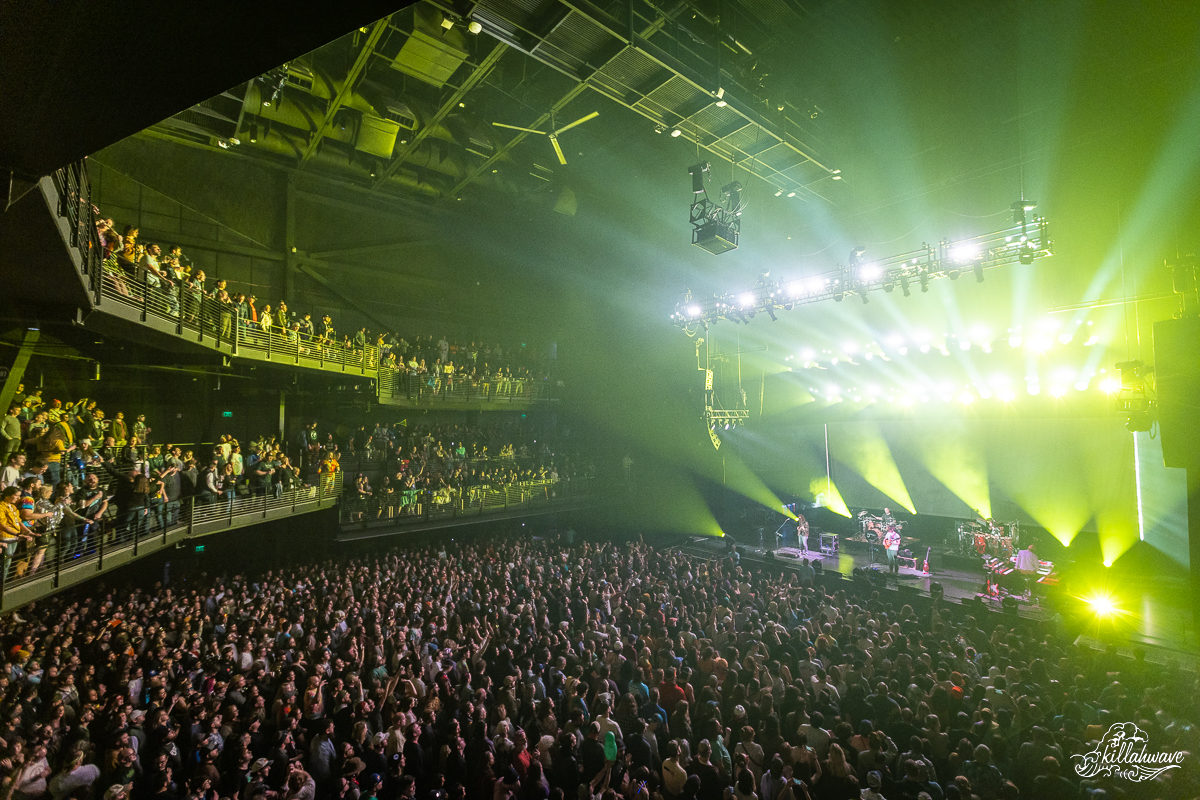 The band stepped off stage momentarily, and returned to a fired up crowd. Anspach grabbed the microphone with a huge smile to thank Mayor Mike Moroski from Cincinnati for declaring December 30th "Goose Day." He also saluted the loyal fans in Covington, KY who came out to Goose shows when no one knew who they were. Finally, the band obliged the crowd for an island themed encore of "Butter Rum" along with a melodious "Doobie Song," to end the night.
Check out more photos from the show!
Set One
Elizabeth > Bloodbuzz Ohio (The National), California Magic, Seekers On The Ridge Pt. 1 > Seekers On The Ridge Pt. 2, Echo Of A Rose [1], Turned Clouds
Set Two
Into The Myst, Arcadia [2], Slow Ready > This Old Sea -> Hollywood Nights (Bob Seger)
Encore
Butter Rum, Doobie Song
Coach's Notes
[1] Fast version.
[2] With Heartbreaker tease.
Coach's Corner
Before the encore, Peter thanked Mike Moroski and the mayor of Cincinnati for declaring December 30 as "Goose Day."