Six sets of music in, the jams and song selection by Goose remained impressive. Every component of their five night run was magically falling into place. This included another sold out night of music at the Capitol Theatre on March 11, 2023.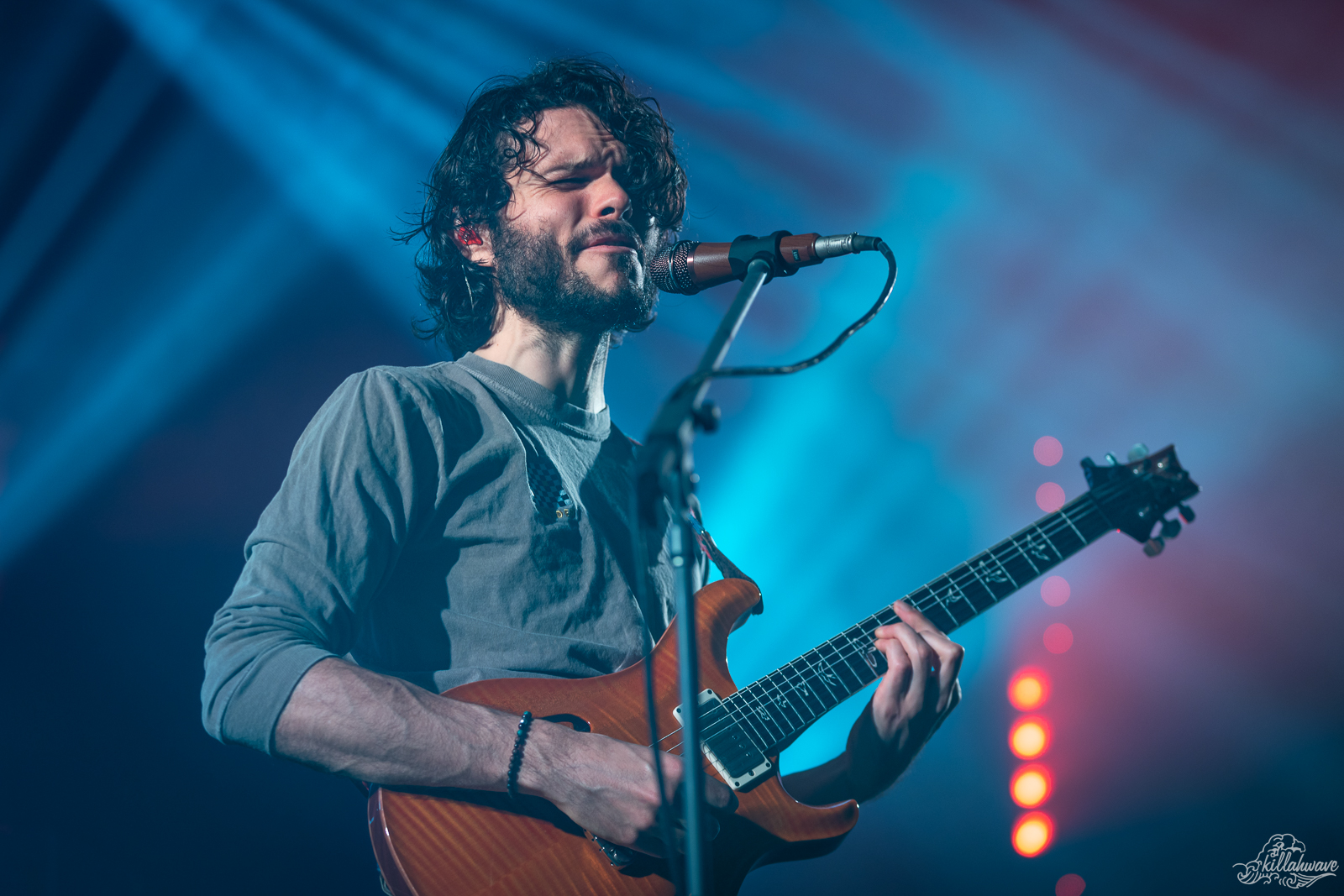 Show number four began with less fanfare than the prior night, which boasted an encore with Jimmy Fallon providing guest vocals. Nonetheless, Goose continued to do what they always have done: crush the improvisation and bring fresh music. That began with an uptempo "Echo of a Rose." The segues went deep early as the band raced into Bob Seger's "Hollywood Nights," last played at the Andrew J Brady Center on December 30, 2022. The jam soon got dark as the music moved into "Bob Don," mellowed out, and then seamlessly flowed back into "Echo of Rose."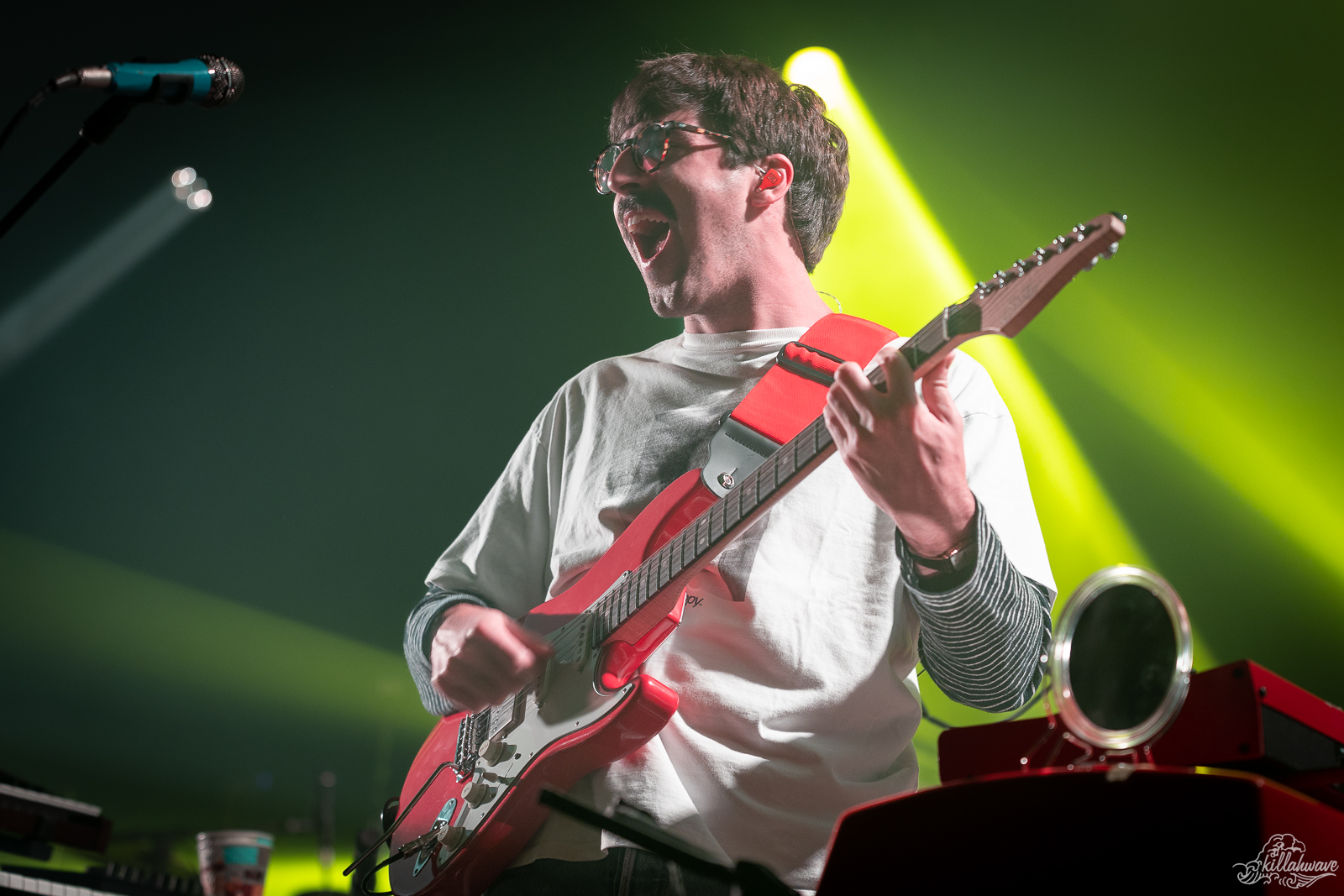 The band was showing no signs of exhaustion on this musical marathon, as they delved into the beautiful and composed "Seekers On The Ridge Part 1," followed by "Seekers On The Ridge Part 2."  Drummer Ben Atkind and percussionist Jeff Arevalo shined as they nailed the intricate cadences. Newer tune "Mr. Action" precluded a fiery "Same Old Shenanigans" that ended this set with a bang. Bassist Trevor Weekz was notably front and center weaving his band mates together during "SOS."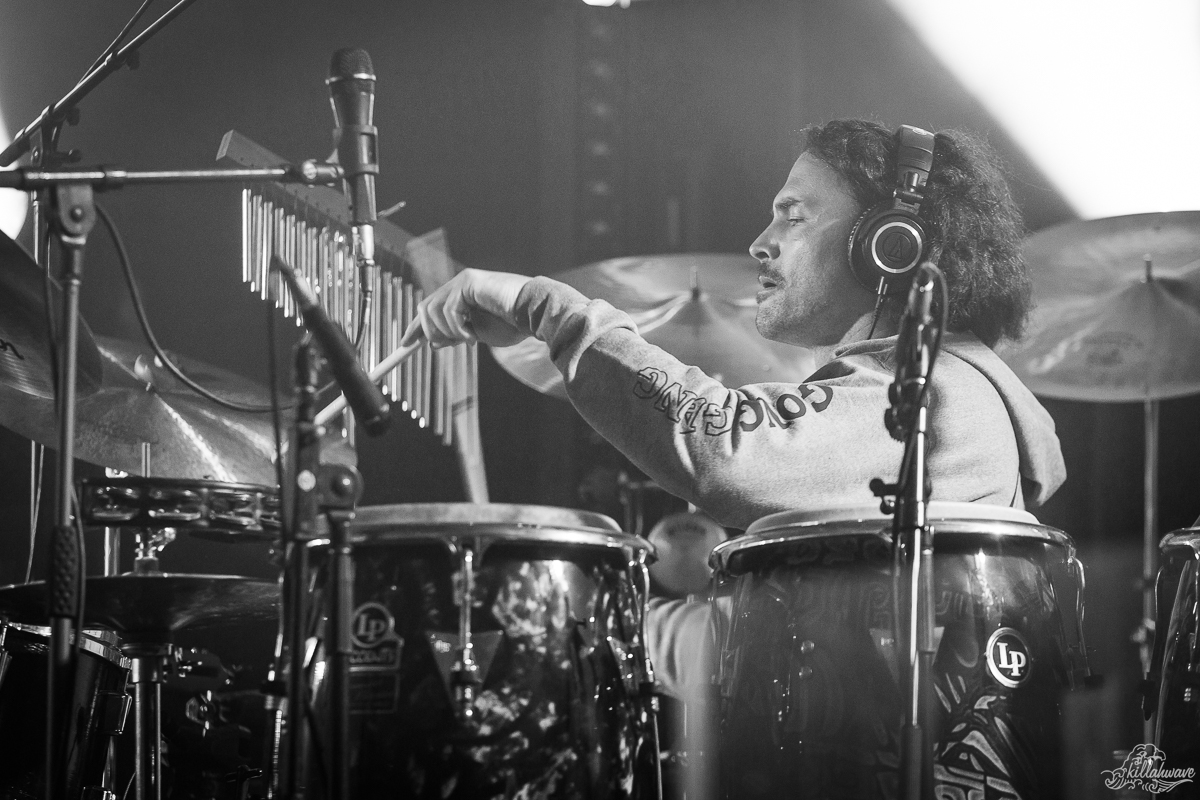 "Hungersite" kicked off the second set with a smoking hot version of this fan friendly tune. Guitarist Rick Mitarotonda took the fans on a wild guitar journey during this jam, which is often short but sweet. Weekz brought his "A" game as things wound down. The energy shot right back up as Goose sunk into the melody of "Silver Rising." The vocals were sung by Mitarotonda and multi-instrumentalist Peter Anspach, and exemplify how well rounded this quintet is. Anspach debuted a new, funky tune titled "Feel It Now," which quickly set sail into a disco space jam.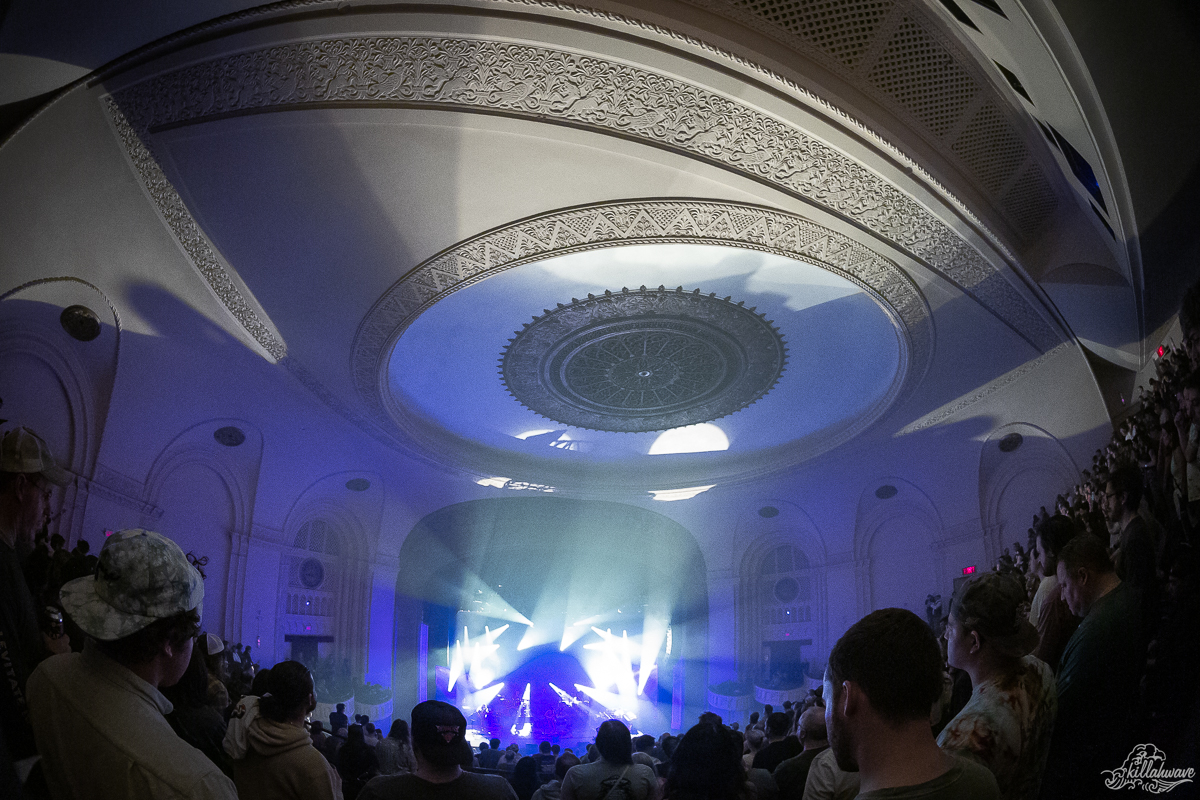 The funky vibes were unceasing with another familiar tune from the band's repertoire: "Arcadia." This jam vehicle began with the slap happy Trevor Weekz taking the helm. Peter Anspach layered in the clavinet as Rick Mitarotonda masterfully engulfed the music with tension and release during this classic Goose original. This version is surely one for the ages. The final song of this set emerged with the melodic "726." The band quietly stepped off stage.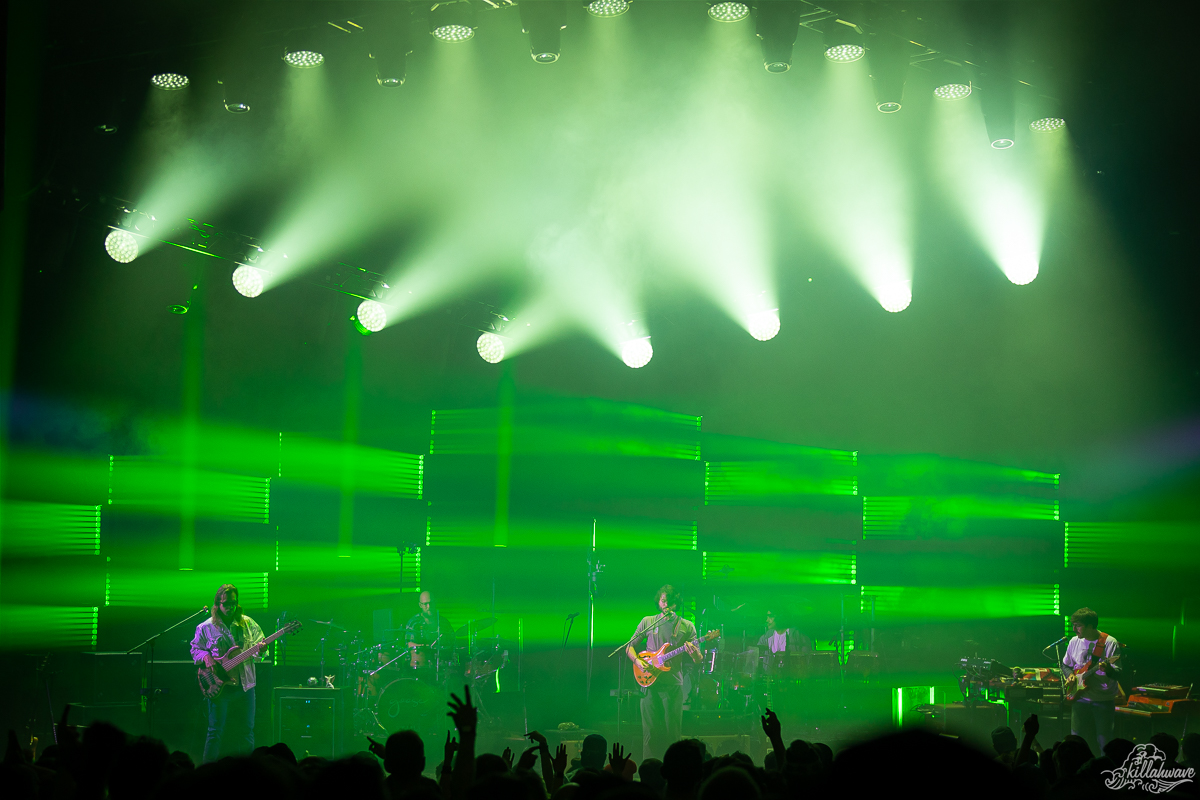 For the fourth time in four days, the band returned to a crowd that was thirsty for more Goose. They once again delivered a raucous dance party in the form of "Dripfield." The signature blue, pink and green lights that accompany this song have emerged as their own larger than life element of sensory overload. "Calling for the rhythm." Fans soaked in the last few minutes of this incredible show.
Goose certainly lived up to the hype at the Capitol Theater. This already legendary run had many outstanding jams. For more coverage, view our reviews from Wednesday, October 8th and Friday, October 10th, 2023. Goose's spring tour dates can be found here.
Check out more photos from the show!
Set One: Echo Of A Rose -> Hollywood Nights1 > Bob Don -> Echo Of A Rose, Seekers On The Ridge Pt. 1 > Seekers On The Ridge Pt. 2, Mr. Action, Same Old Shenanigans
Set Two: Hungersite, Silver Rising, Feel It Now2, Arcadia, 726
Encore: Dripfield
Notes: 1 - Bob Seger & The Silver Bullet Band, 2- First time played