The half way mark is a significant moment, especially during a five night run of contiguous shows by the same band. A sense of accomplishment can be felt by all after two outstanding nights of musical bliss. Goose reached that milestone prior to their show last Friday, March 10, 2023, and like Ground Hog Day, the show was again for a sold out crowd at the Capitol Theatre in Port Chester, NY. This performance marked the first time that the band has ever played on the same stage for three nights in a row. Not only did they deliver a show full of raging jams, but the evening also included a sit in by Tonight Show Host and jam band fan Jimmy Fallon.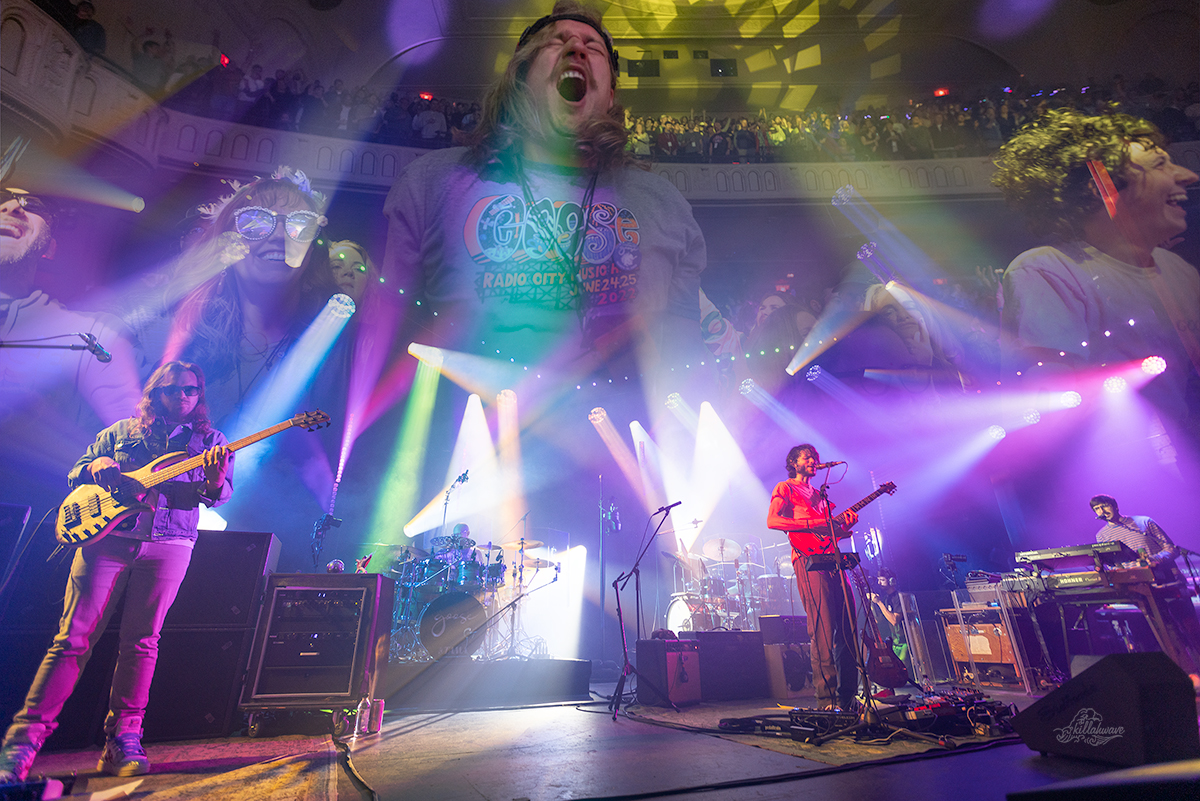 By day three, almost everyone knew the ropes. Many camped outside the Capitol Theatre all day in order to get a poster or prime real estate on the general admission floor. Fans enjoyed the brisk, pleasant weather in Westchester County outside, while the band's crew finalized last minute changes inside the building. The security prepared to handle fans lined up in more than one direction down the busy sidewalks that wrapped around this iconic venue.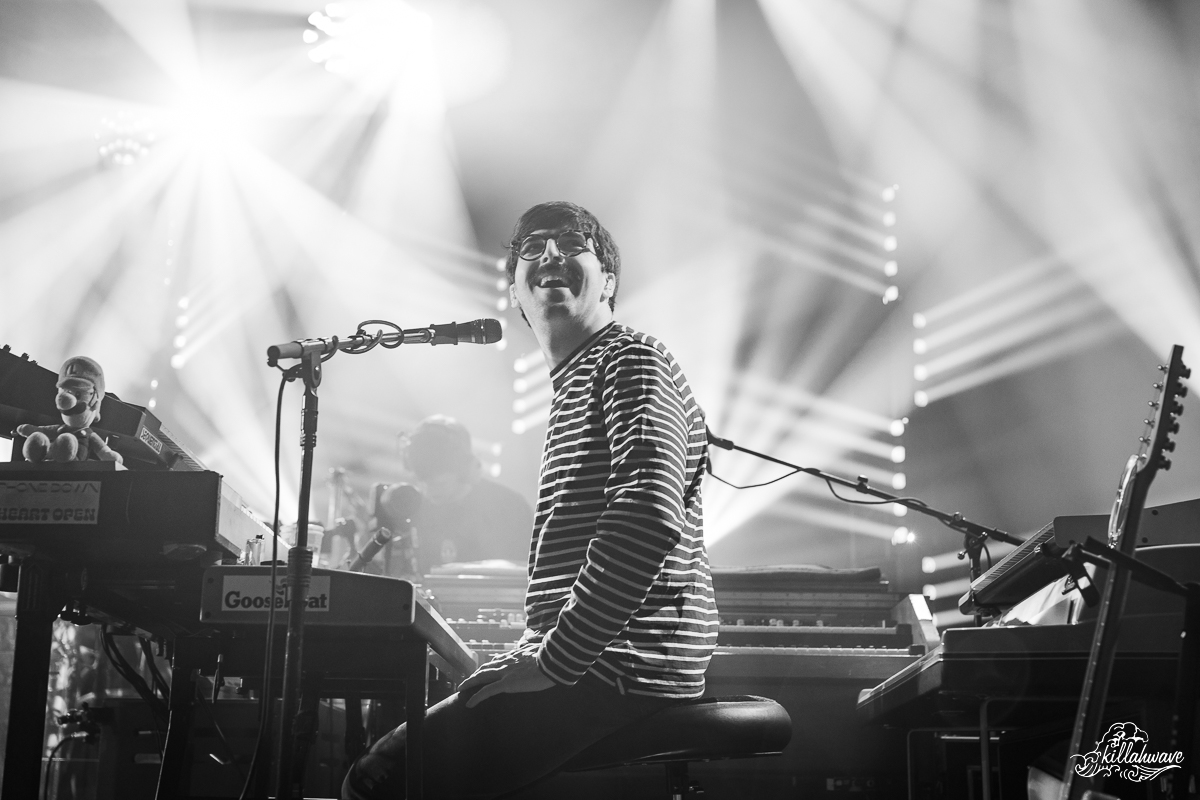 The show started much as it did the prior two nights: with a lot of energy. "Animal" was the first song, and included an uptempo, high velocity jam that had everyone dancing. Multi-instrumentalist Peter Anspach layered in animal noises on top of his trance inspired synth. Anspach continued this synth curiosity into "Flodown." Drummer Ben Atkind and percussionist Jeff Arevalo picked up the beat, and sounded like a freight train in unison as the band built up to the chorus. The energy dipped down during "Everything Must Go" for a much needed moment, before picking back up during Dripfield's "The Whales."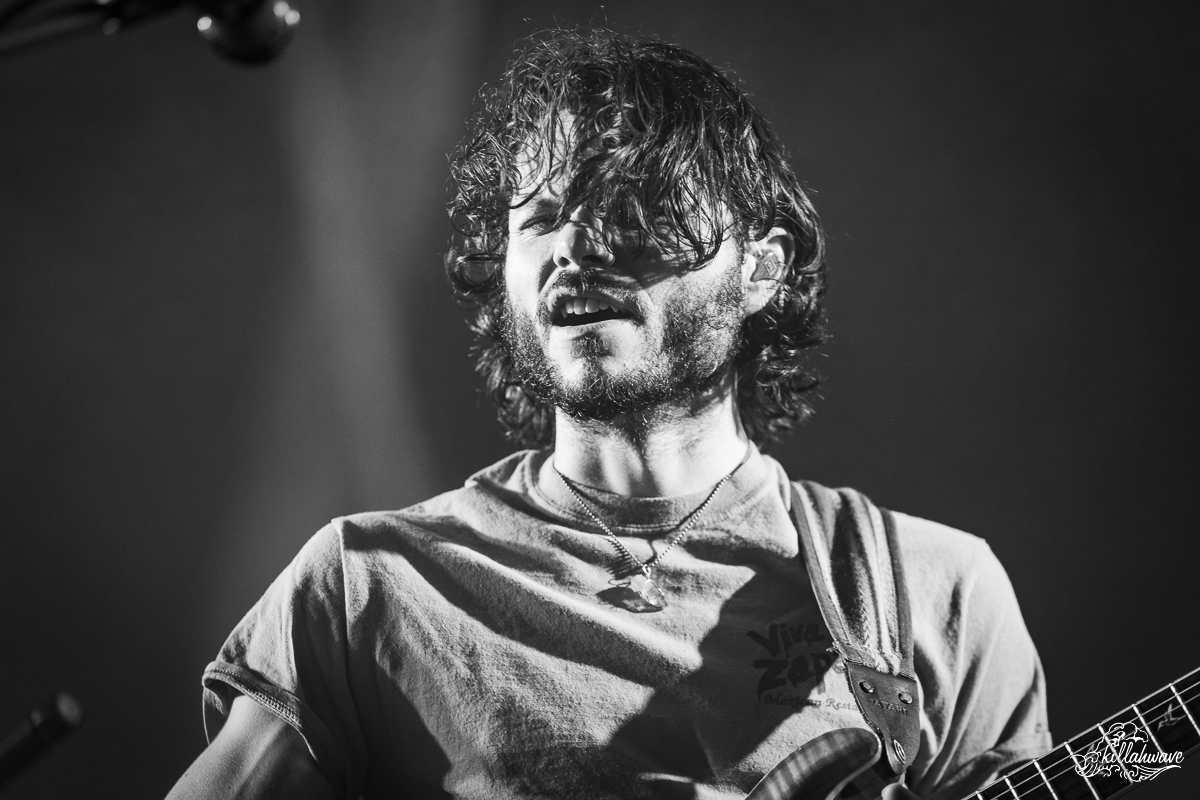 Guitarist Rick Mitarotonda sang the tasty Vasudo original "Turbulence & The Night Rays" next. "Sell your soul for rock and roll." Closing in on five sets of music, this theme was starting to feel very real, but in a good way. A fiery, tension and release guitar sequence was then delicately woven with the incredible light display, care of Lighting Director Andrew Goedde. New tune "Lead Up," as announced by Anspach, was up next, and brought some fresh heat. The set wrapped up with the funky "Thatch."
The band returned engaged for set two, and jumped into a full throttle "Into the Myst." The electronica influenced undertones shifted into high gear, as the stage filled with a smoky mist. It was at this point that Tonight Show host Jimmy Fallon appeared with venue owner Peter Shapiro in one of the balcony's Presidential Boxes. Fallon was recently turned onto the Grateful Dead by television host and long time dead head, Andy Cohen. Fallon has since appeared at Dead & Co shows, and performed with Joe Russo's Almost Dead in 2020 at the Capitol Theatre. Goose performed on Fallon's late night show during December 2022.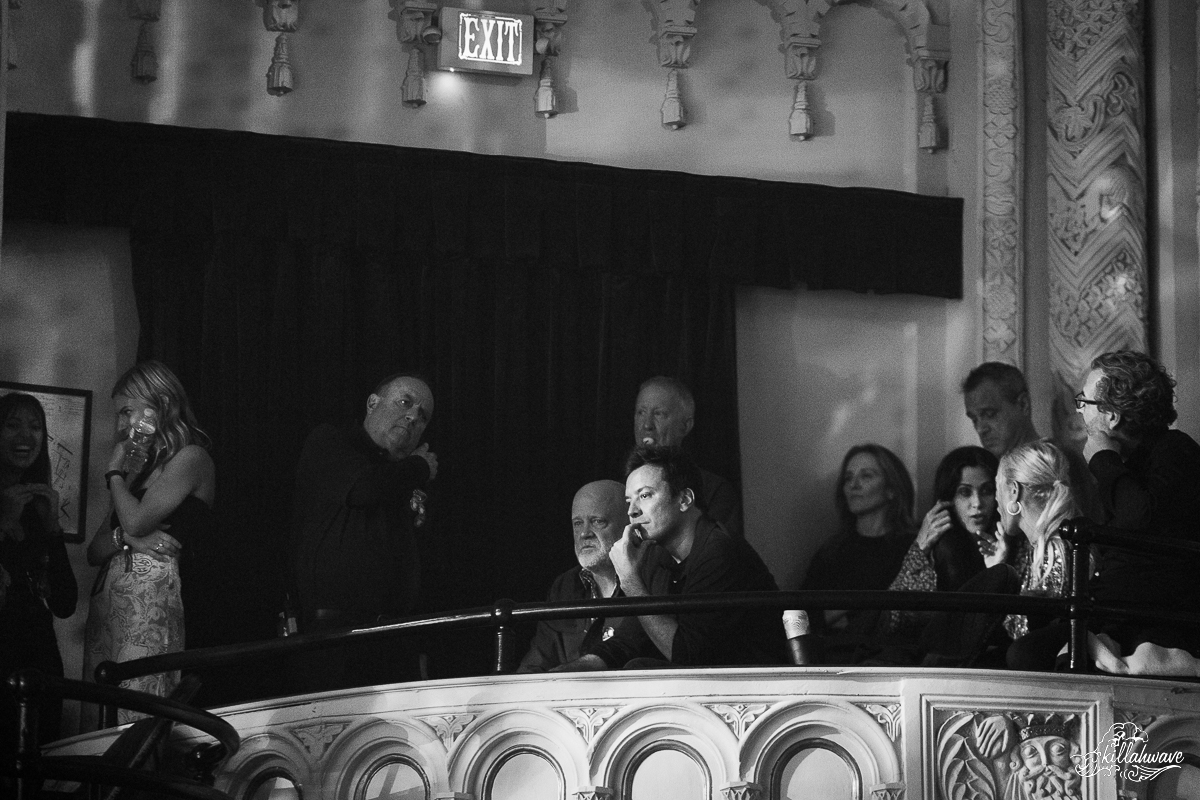 As the jam wrapped up, the lights took on a distinctive red hue, and the band shifted into another jam vehicle: "Red Bird." Anspach sang this set list staple, which debuted just over a year ago in San Francisco, Ca at the Regency Ballroom on January 29, 2022. Mitarotonda was in the pocket during the mind melting tension and release that followed.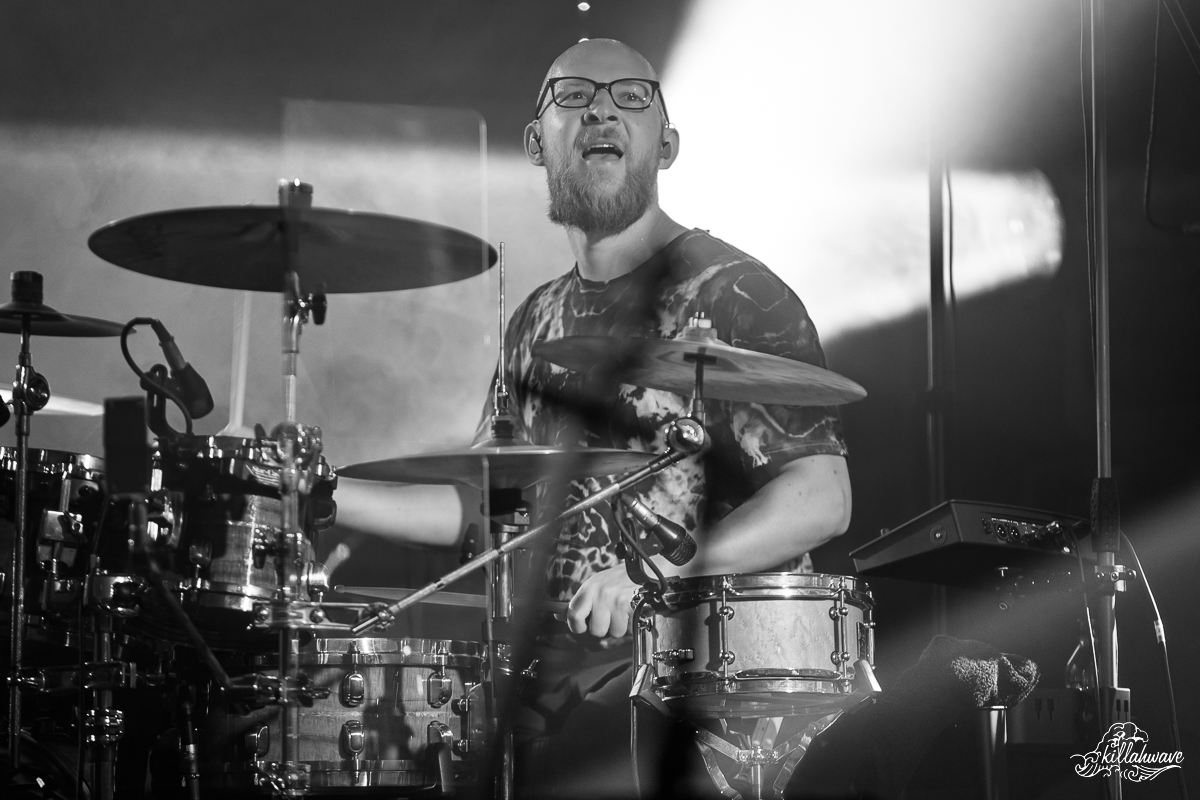 The clock was instantly turned back to the 90's when Anspach began playing the melody for "In Your Eyes" by Peter Gabriel. This song was played for just the fifth time ever in this band's repertoire, and was last played at The Greek Theater in Los Angeles, Ca on August 21, 2022. Tonight's extended version was certainly a highlight for this storied Capitol Theater run. Newer and more mellow tune "Arise" proceeded, and offered a chill moment prior to the band doubling down on a set list closing "Hot Tea."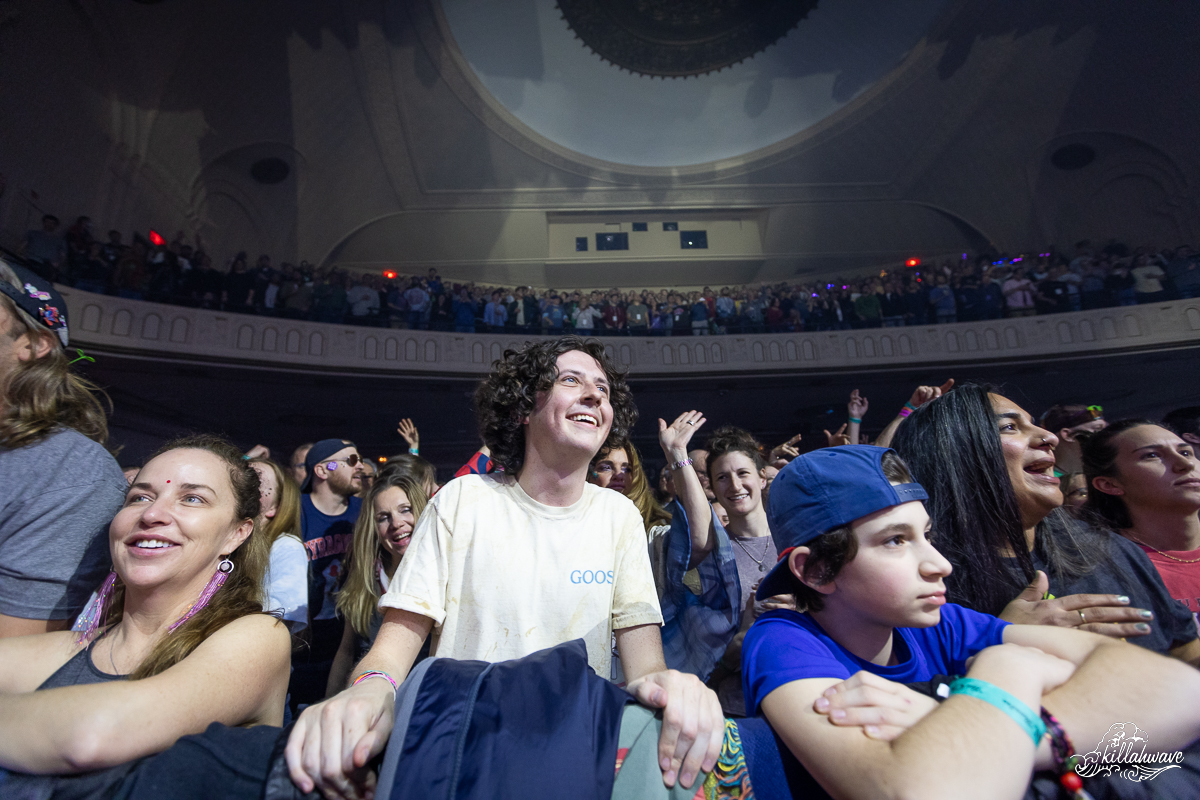 The band stepped off stage for what appeared to be a standard encore break. However, prior to the band's return, manager Jon Lombardi stepped onto the stage and raised his arms to hype the crowd. The band walked out, and Anspach announced, "Everyone give it up for Jimmy Fallon. We were on his show, and now he's on our show." Fallon emerged from the green room wearing sunglasses with red donuts, which are a reference to Phish. He grabbed the mic, and sang the classic Sir Mack Rice tune, "Mustang Sally," while jumping around and showing his moves. The crowd loved every moment of this fun sit in.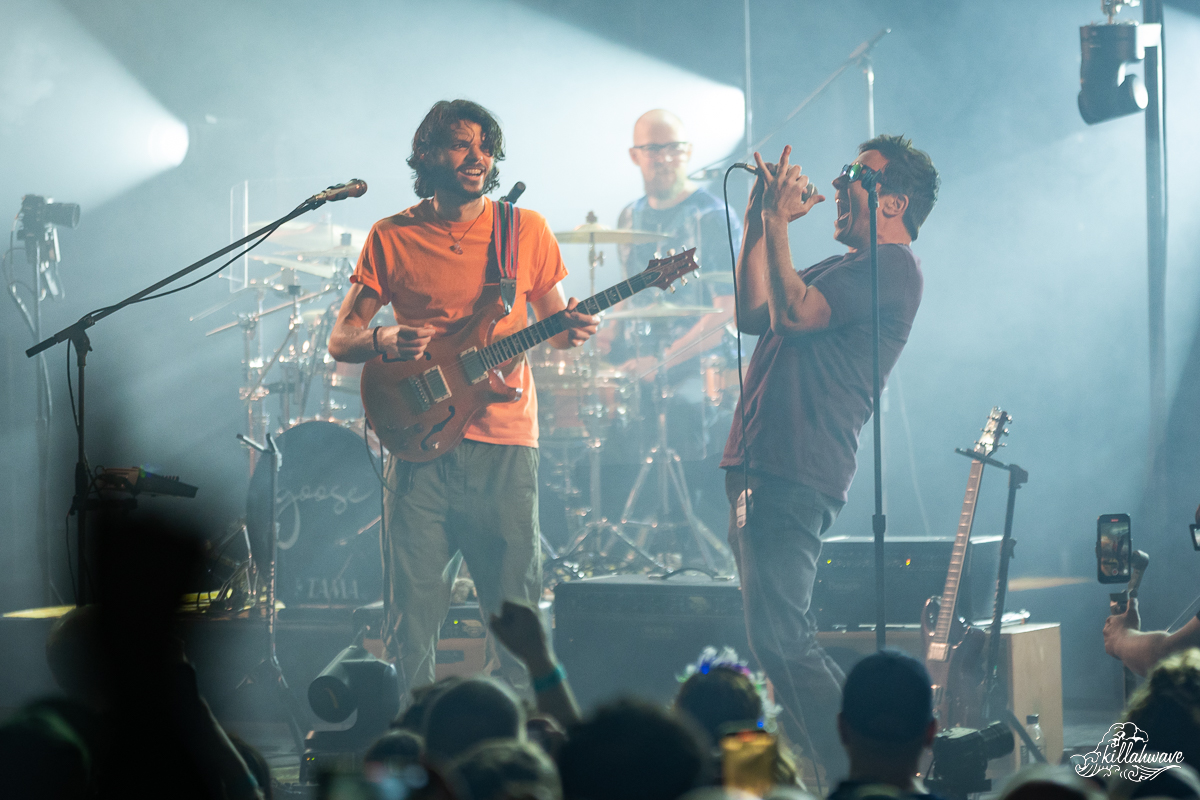 Some fans left the building, while others piled into Garcia's for a late night DJ set with Becky Chinman as well as Peter Anspach on the synthesizer. This after party was full of succulent beats and went late into the night.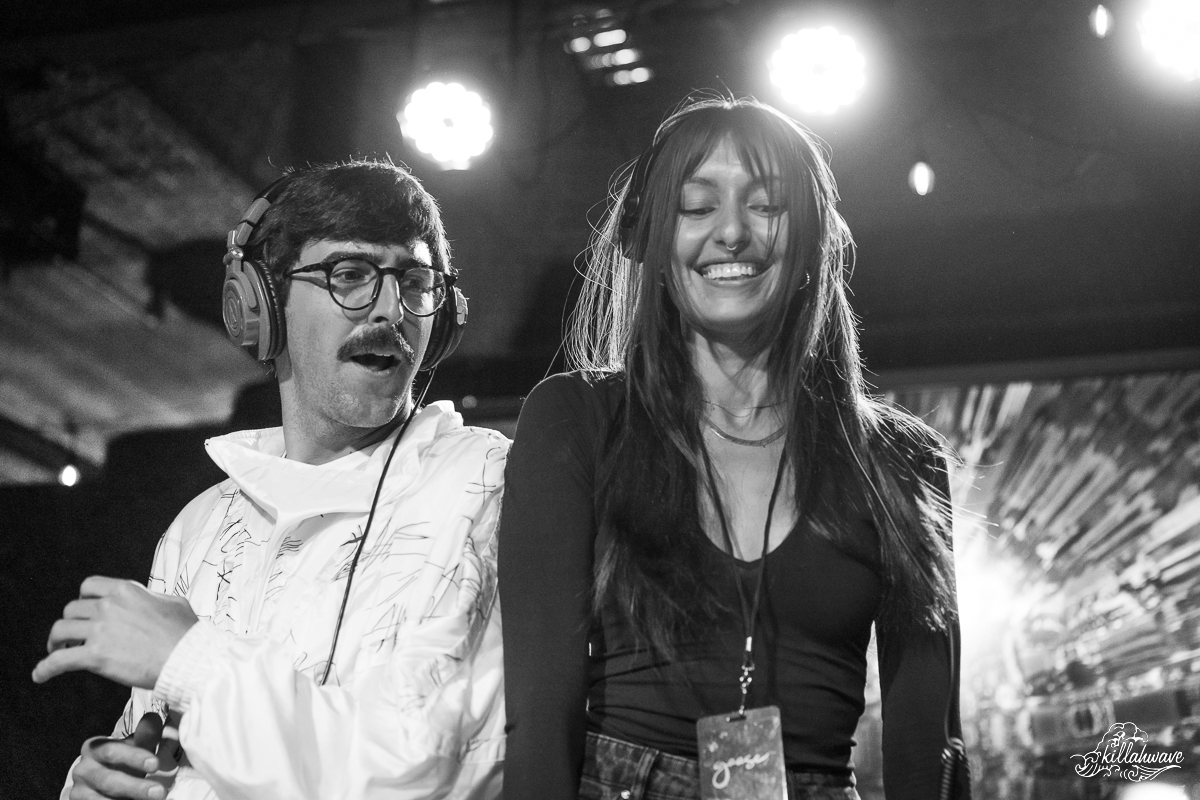 Check out more photos from the show! Also, view our prior coverage from Wednesday Night during Goose's legendary run at the Capitol Theater.
Set One: Animal, Flodown, Everything Must Go, The Whales, Turbulence & The Night Rays, Lead Up, Thatch
Set Two: Creatures, Red Bird, In Your Eyes1, Arise, Hot Tea
Encore: Mustang Sally23
Notes: 1 - Peter Gabriel, 2 - Sir Mack Rice, 3 - with Jimmy Fallon