Goose returned to The National in Richmond, Va last Friday night for another barn burner, and the second of a two night stand for their Fall tour opener. The weather was quite soggy in the River City, but that did not stop fans from waiting in line for hours to secure a good spot for this very sold out show. They were not disappointed as this rising band delivered more heaters, including a tasty pair from their new album Dripfield, and high energy from start to finish inside this iconic and intimate theater.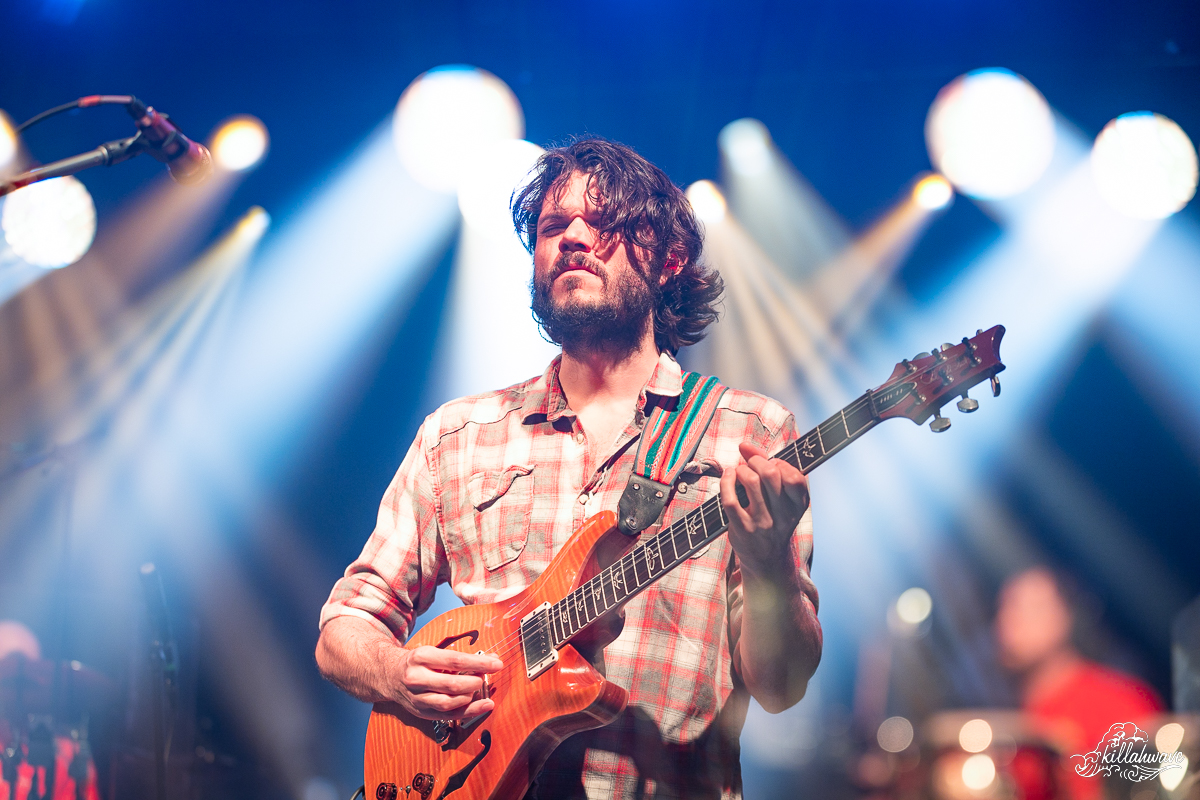 The show kicked off shortly after 8pm with newer tunes "Butterflies" and "Turbulence & The Night Rays." Both songs have been paired within the same set together four times since their debut at Legend Valley in the Summer of 2022, and have already shown measurable growth in that time. A twenty one minute, crowd inciting "Drive" followed, where guitarist Rick Mitarotonda stepped to the plate during the second jam, and hit a home run. Multi-instrumentalist Peter Anspach earned a notable funky assist on the clavinet, which created a vintage vibe, as he does not always play the keyboards during this tune.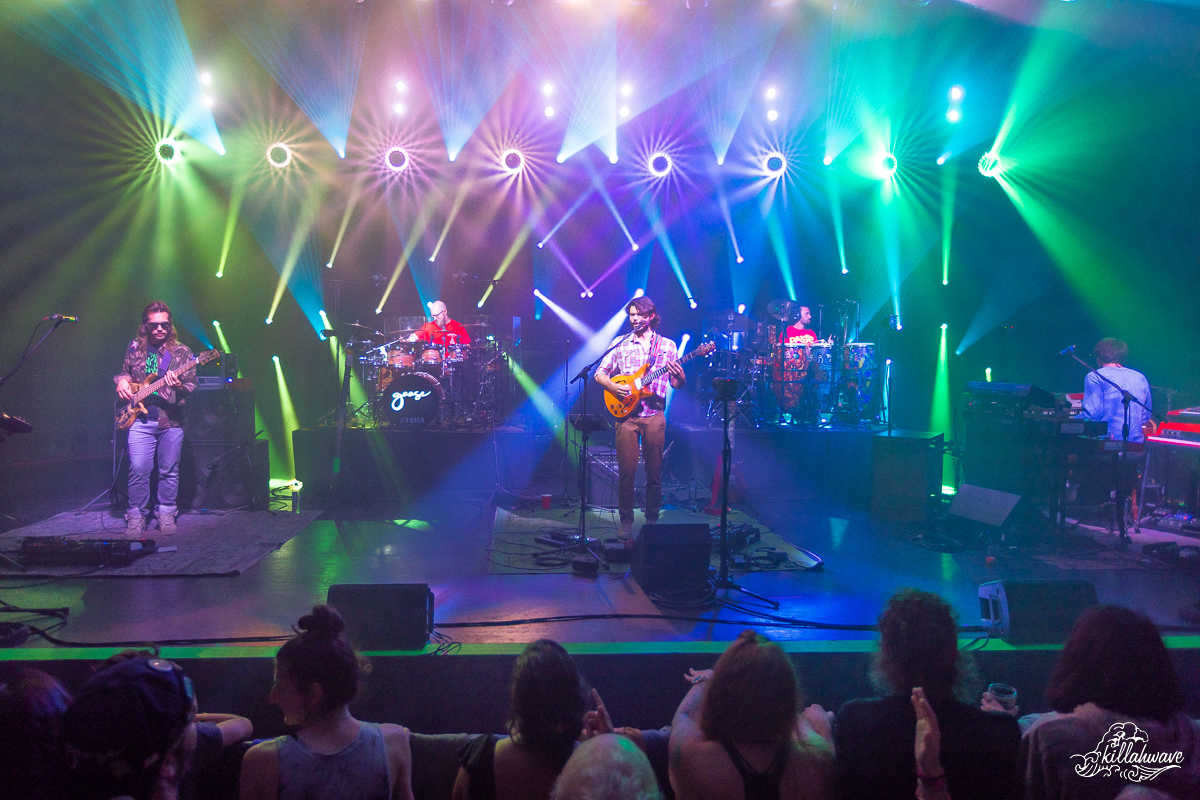 Mitarotonda switched from the electric guitar to the slide guitar for Tom Wait's "Gun Street Girl," which showed his versatility. This tune was last played February 9, 2022 in Minneapolis. A breezy vibe followed with the island themed "Butter Rum." Anspach elevated this bubbly tune on the electric guitar, with vocals from him, Mitarotonda and drummer Ben Atkind. The set ended with a raging sixteen minute "Madhuvan," which had the entire crowd dancing and losing their minds to this outstanding tune.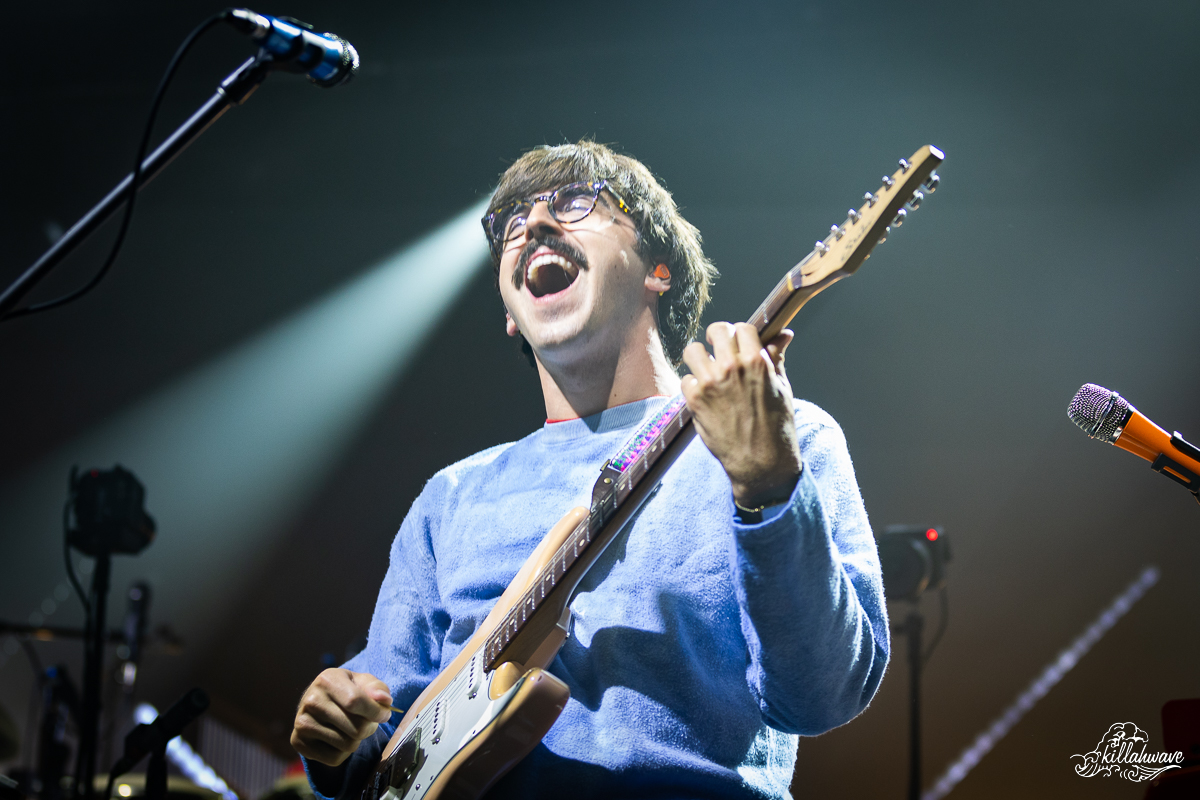 Set two picked up right where set one left off, though not before Anspach threw off the fans by quoting the lyrics from "Animal," with a monster twenty three minute "Empress of Organos." The overjoyed crowd turned this song into a giant singalong, as the band's vocals were hard to distinguish during the inspiring lyrics, "We say 'Oh, what a day to be living.'" What a day to be living, indeed.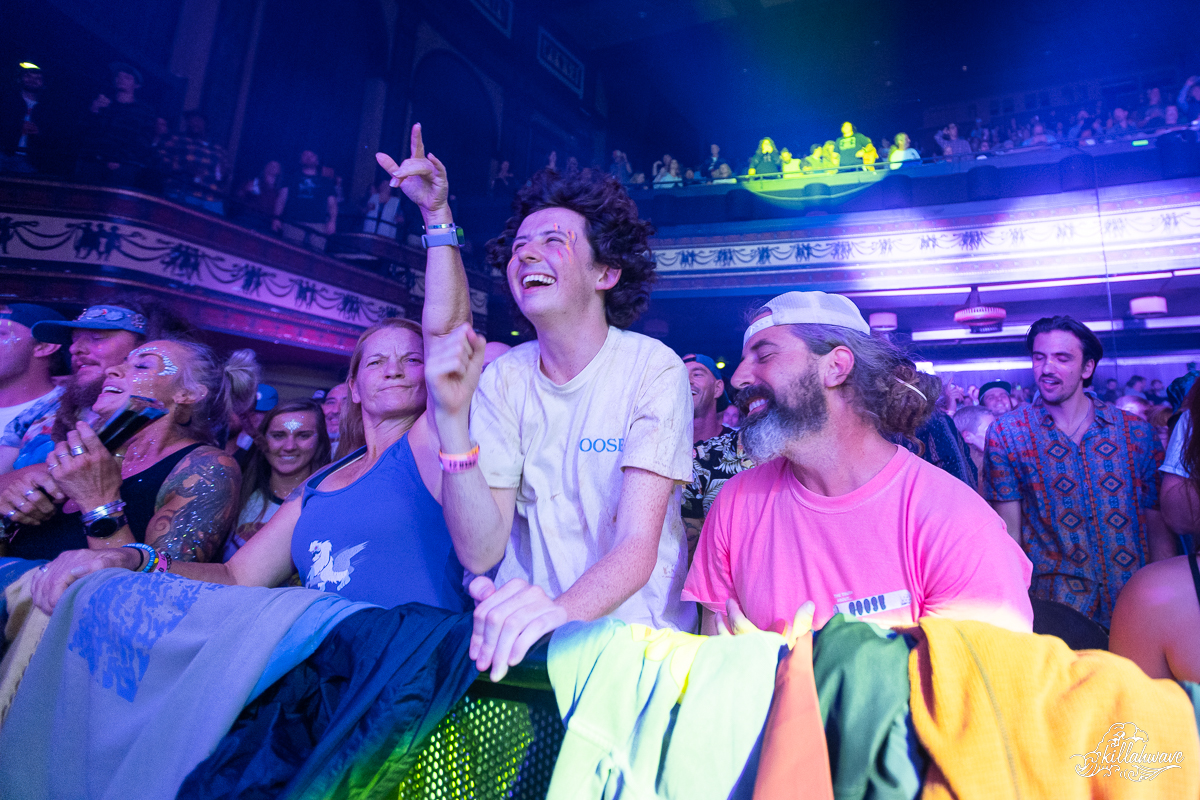 The first jam sandwich of the Fall tour followed, starting with a mellow gem from Dripfield, "Borne." A smooth transition followed into another Dripfield delight, "Hungersite." The crowd was once again joining the band for vocals in full force during both tunes. Mitarotonda flexed more guitar muscle during this jam, which eventually flowed nicely into a set closing, fourteen minute "Can't Get You Out Of My Head," by Kylie Minogue. Given the hard 11:15pm curfew, the band quickly returned for one final tune fiery tune that manifested as a vintage "Hot Tea" encore.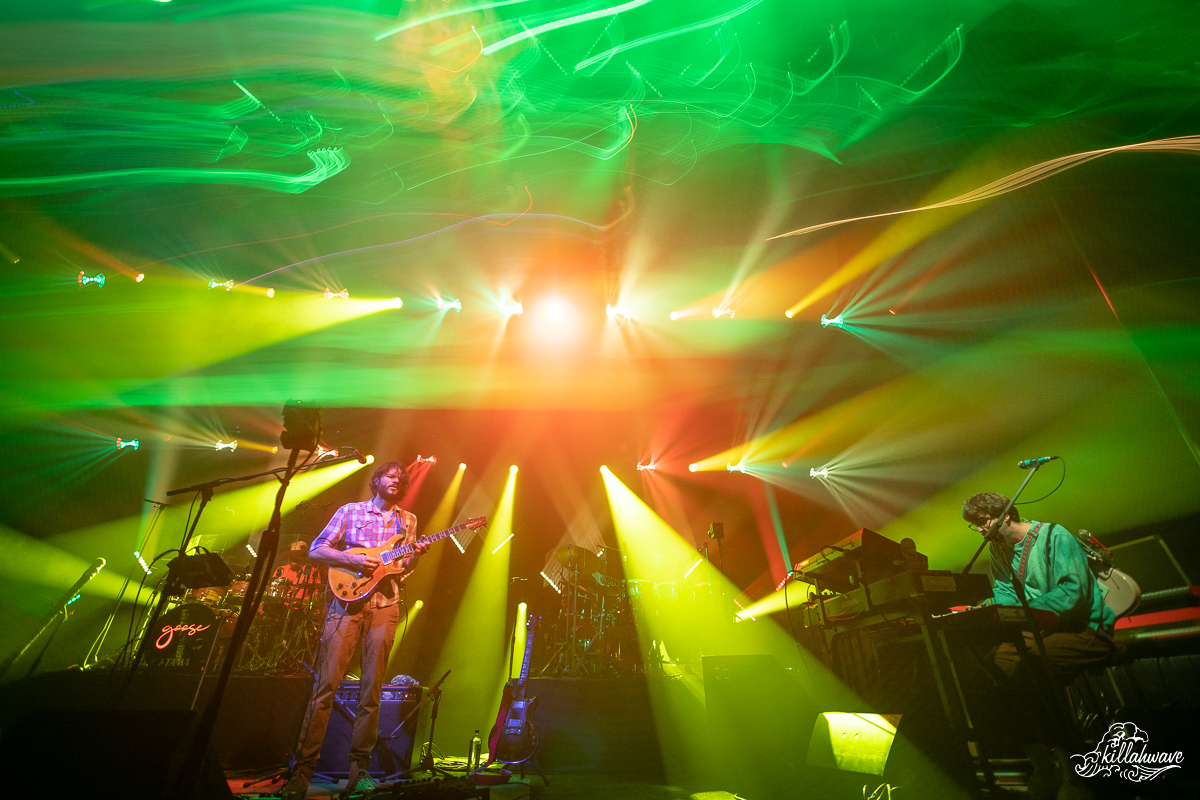 Goose is firing on all cylinders after a successful one two punch at The National. They are back in action tonight at Pullman Yards in Atlanta, Ga. Tickets are still available via this link. Visit their tour page for more details about this show and the rest of the Fall tour. For those who can't be there in person, the remaining shows will be streamed for purchase via Nugs.Net.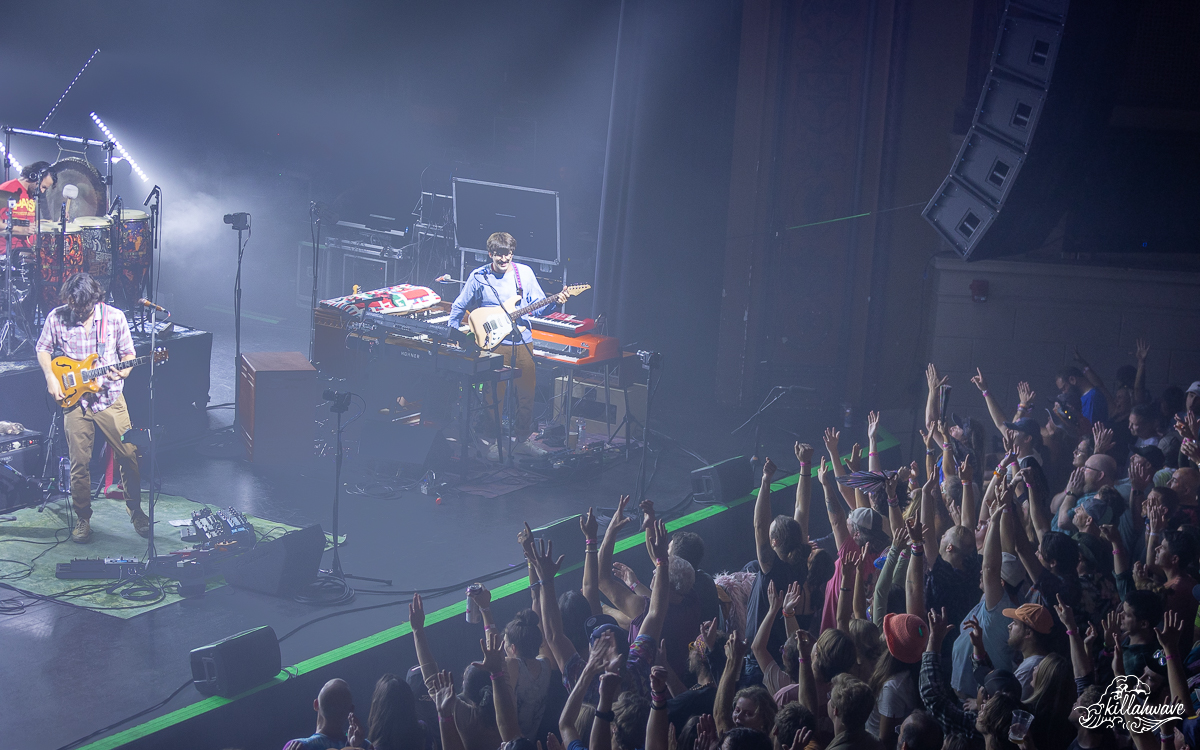 Check out more photos from the show!
Set One
Butterflies, Turbulence & The Night Rays, Drive, Gun Street Girl1, Butter Rum, Madhuvan
Set Two
The Empress Of Organos, Borne > Hungersite > Can't Get You Out Of My Head2
Encore
Hot Tea
Notes
1. Tom Waits
2. Kylie Minogue