Goose, the rising jam squad from Connecticut, descended into Asbury Park, NJ on July 3, 2023, for their first stint at the Stone Pony Summer Stage. This was not just any night, as the township of Asbury Park planned to set off a huge fireworks display on the beach behind the venue. Goose timed their second set to coordinate with the fireworks, and the rest was history as far as this band delivering a truly epic two-set show.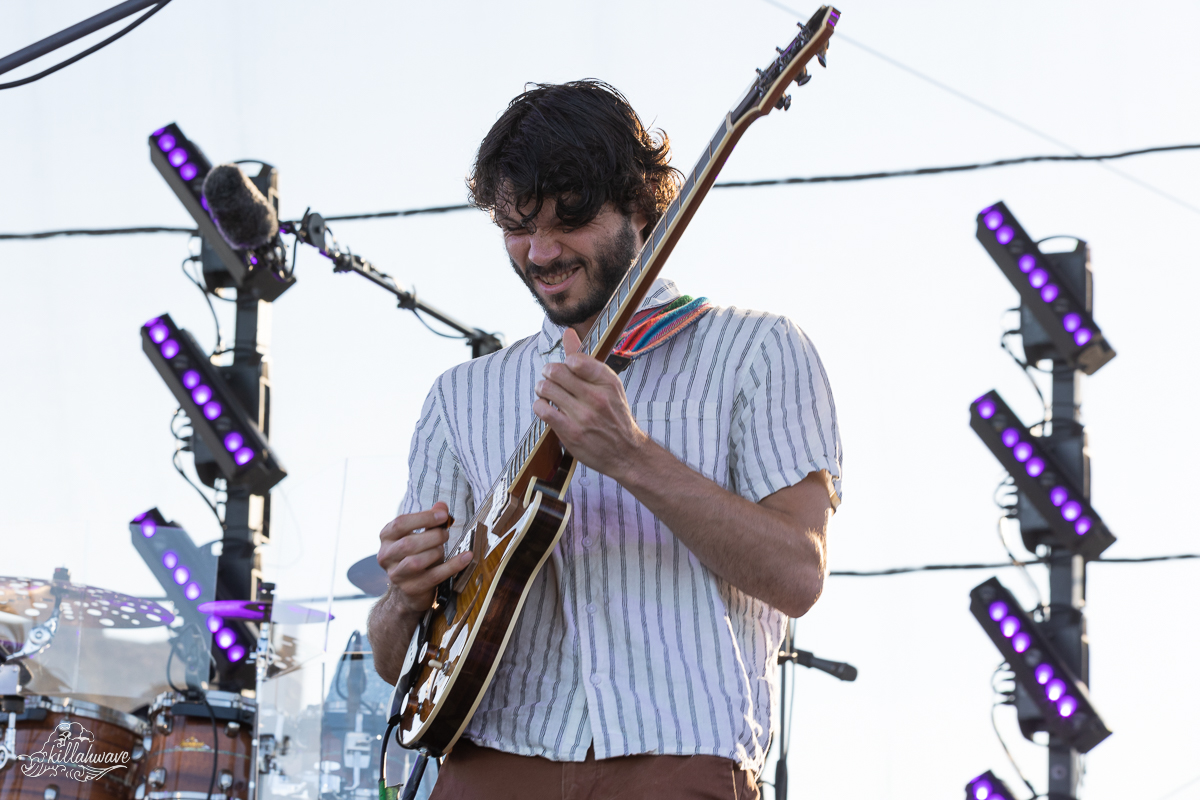 This special night began with Van Morrison's "Wild Night." This song was played for the first time since October 5, 2022. The crowd knew they were in for a heater when this song opened the first set. The band wasted no time, and immediately dove into "Elizabeth" with a jam that grew legs and started dancing. Moon Cabin's Indian River followed though this version was dubbed "80's synth" given the pronounced keyboards by Peter Anspach in this very melodic tune. The band snuck in a "Welcome to the Delta" jam, which is a frequently teased tune in this beloved original.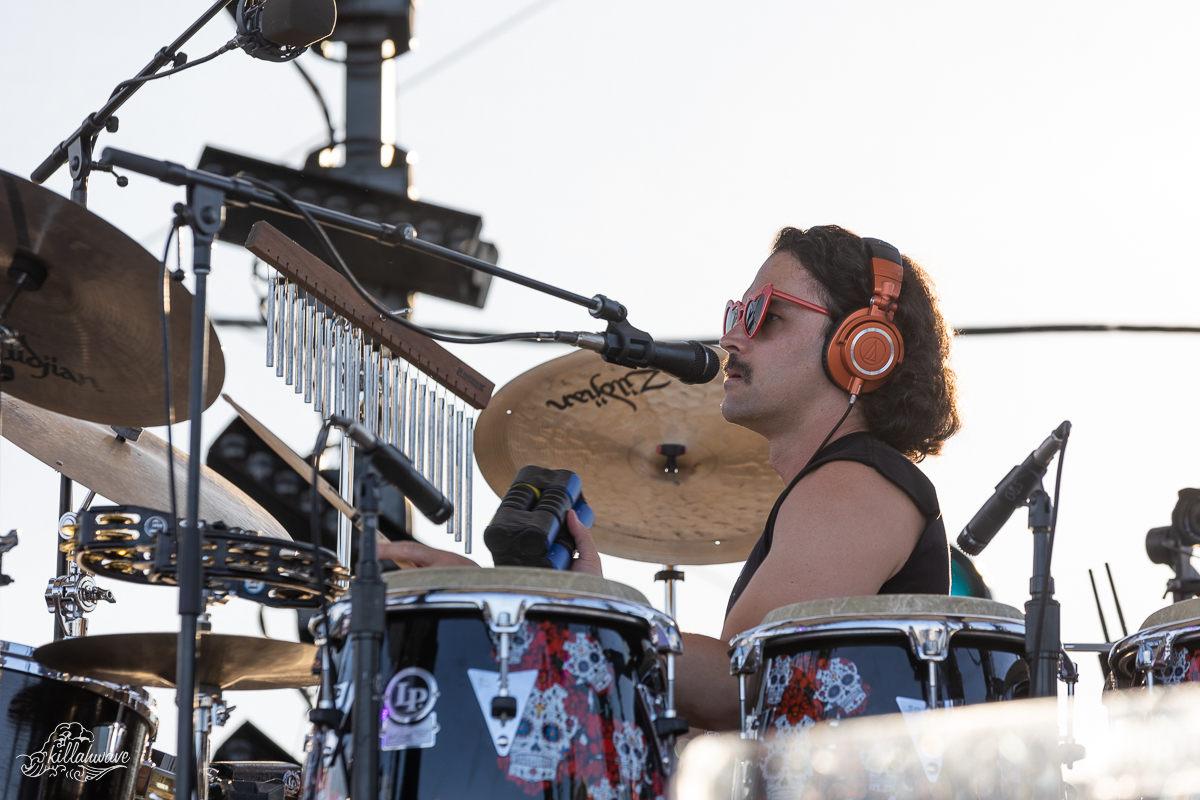 Newer tune "Everything Music Go" was up next, and clocked in at almost seventeen minutes, marking this as the longest jam of the first set. Percussionist Jeff Arevalo and drummer Ben Atkind really shined during this tune. This also song has some serious jam potential, and we hope they keep exploring this exciting song. Goose's classic "Turned Clouds" turned into a singalong for the crowd, who were very tightly packed into an asphalt parking lot. The synth-friendly "Animal" closed out this inspired first set at the famed Jersey Shore venue.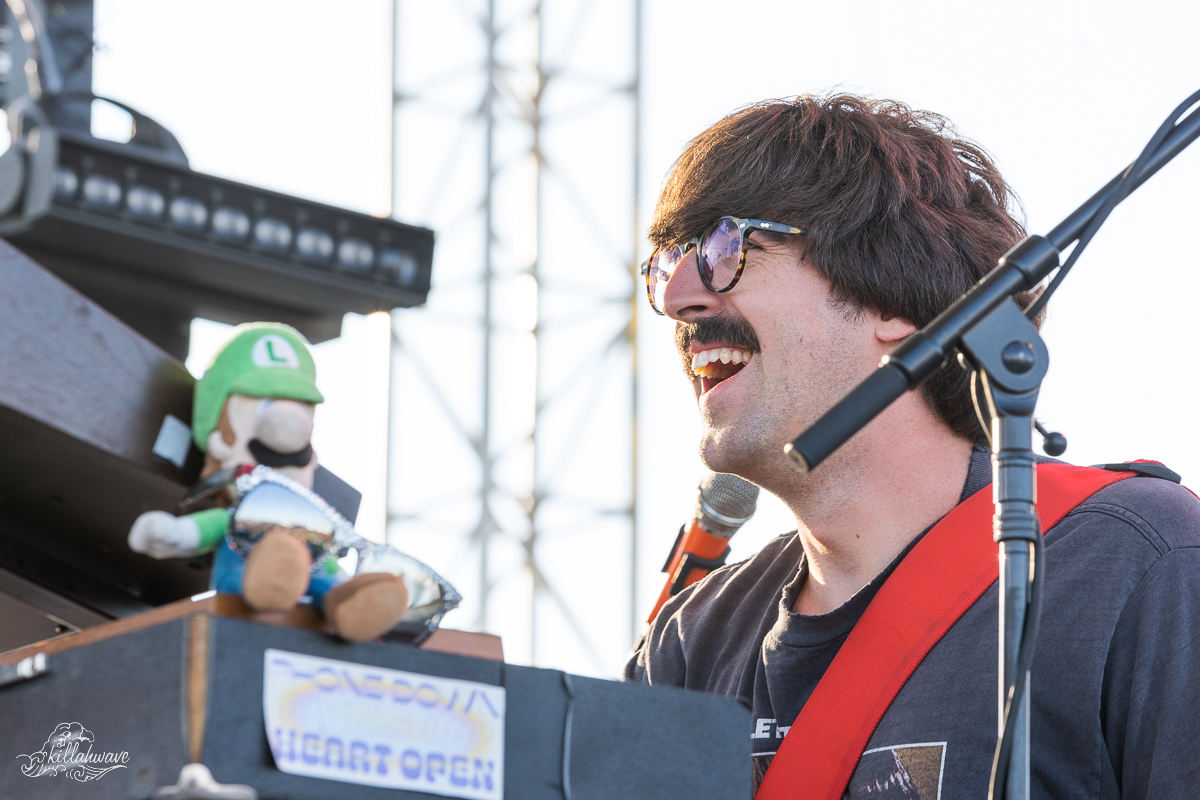 The quintet returned for the second set after a very short break, and unfurled a high-energy "Yeti." Bassist Trevor Weekz lead the charge with a dark bass line that would leave "Yeti" unfinished and eventually drove into a raging, twenty-minute "Creatures." The fireworks kicked off at some point during these two songs. Lighting Director Andrew Goedde took advantage of this event by coordinating Goose's high-tech display with Jersey Shore tradition. The crowd could not decide which direction to look, at the stage or behind them at the fireworks.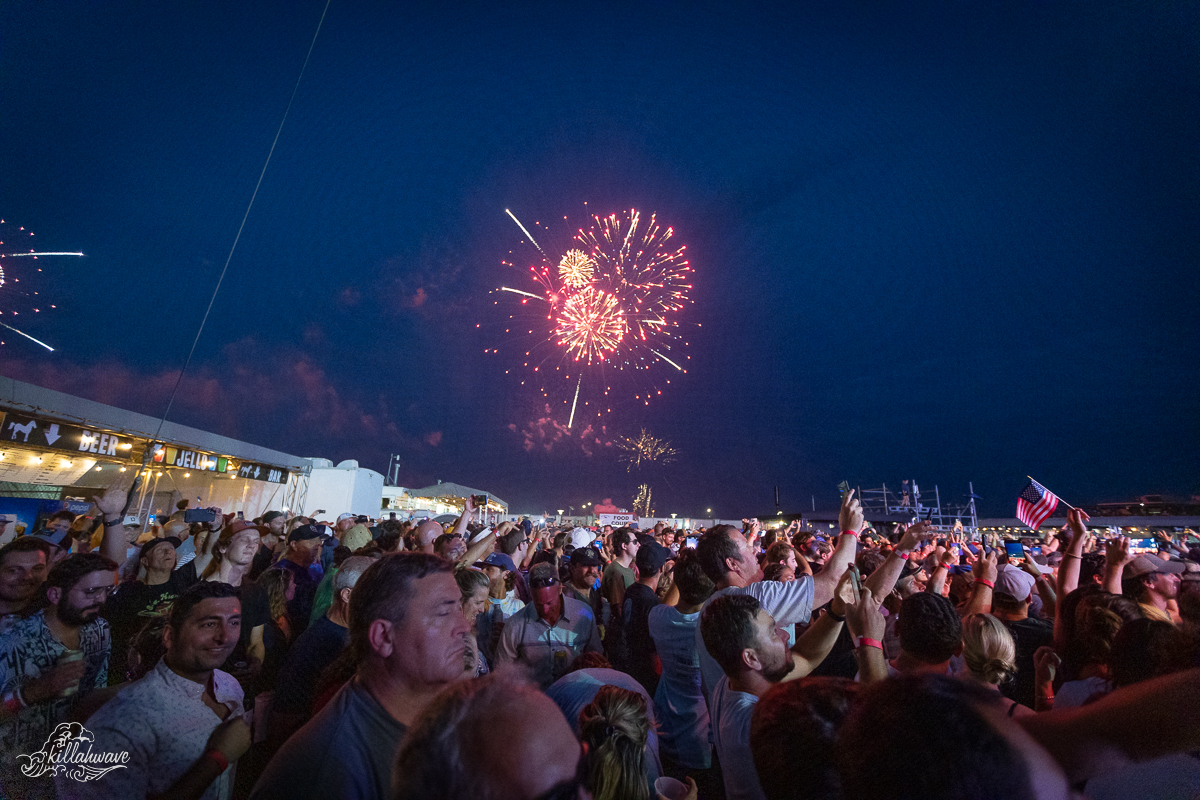 The fireworks rolled on as the band dropped into heavy hitter "Arcadia." Arcadia's got me running, indeed. Guitarist Rick Mitarotonda was on another planet as he watched the fireworks, and emitted a face-melting jam, all at the same time. As with all good things, the fireworks came to an end during "Arcadia," but the band wasn't done heating up Asbury Park. They decided to take the fans higher by playing "Electric Avenue" by Eddy Grant, last played on March 3, 2023, at the Okeechobee Music Festival. A twenty-five minute "Dripfield" closed out this mind-blowing set, as the stage filled with the song's green, purple, and blue lights.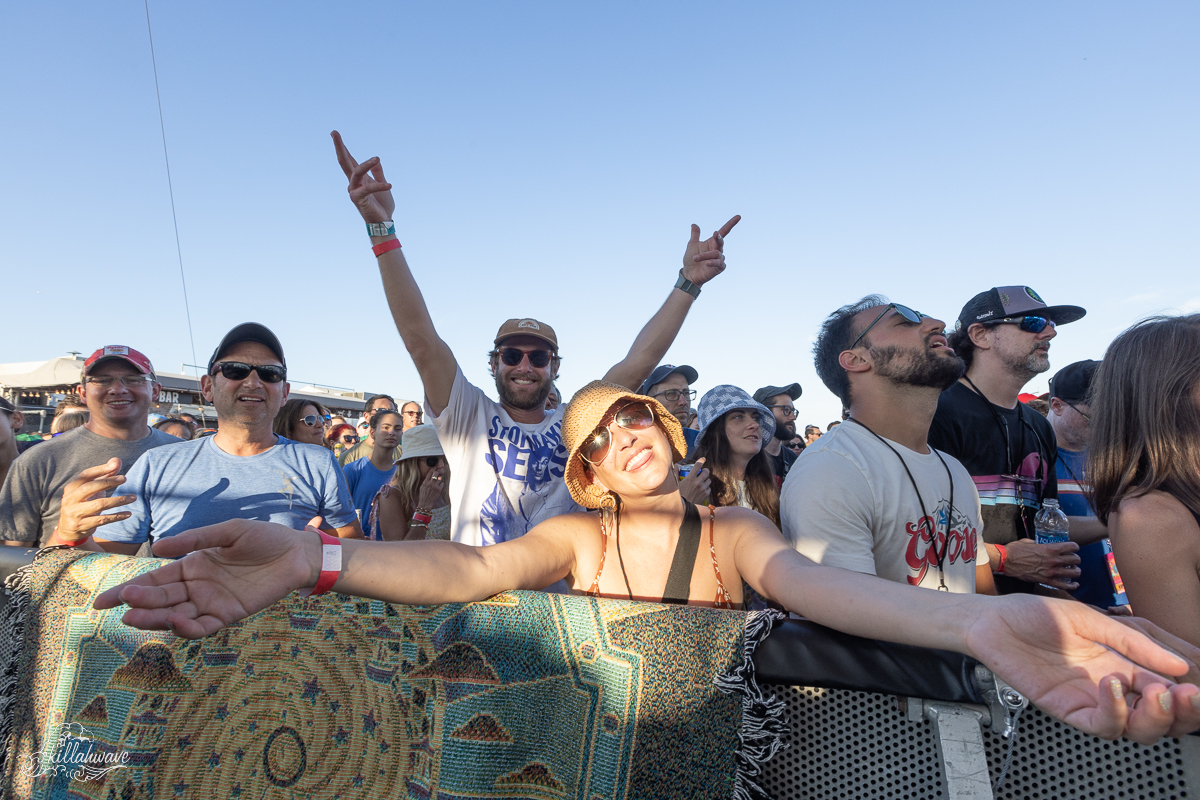 The band returned to play "Magic Carpet Ride" by John Steppenwolf, to end this rocking show on a high note. Stay tuned to Gratefulweb.com for more coverage of Goose in Asbury Park, NJ at the Stone Pony Summer Stage. Also, check out more photos from the show.
Setlist
Set 1: Wild Night[1], Elizabeth, Indian River[2], Everything Must Go, Turned Clouds, Animal
Set 2: Yeti[3] -> Creatures, Arcadia, Electric Avenue[4], Dripfield
Encore: Magic Carpet Ride[5]
Coach's Notes:
[1] Van Morrison.
[2] 80s synth version. With Welcome to Delta jam.
[3] Unfinished.
[4] Eddy Grant.
[5] Steppenwolf.