Memorial Day weekend is upon us, and the jam rock quintet Goose ushered in the summer concert season with a heater at the Westville Music Bowl in New Haven, CT last night on the first of a two night stand. This feel good "hometown state" show, as described by multi-instrumentalist Peter Anspach, included a mix of new and old songs, with no shortage of heavy hitters. The band also used the event to promote awareness for the organization Kindness Over Muscular Dystrophy.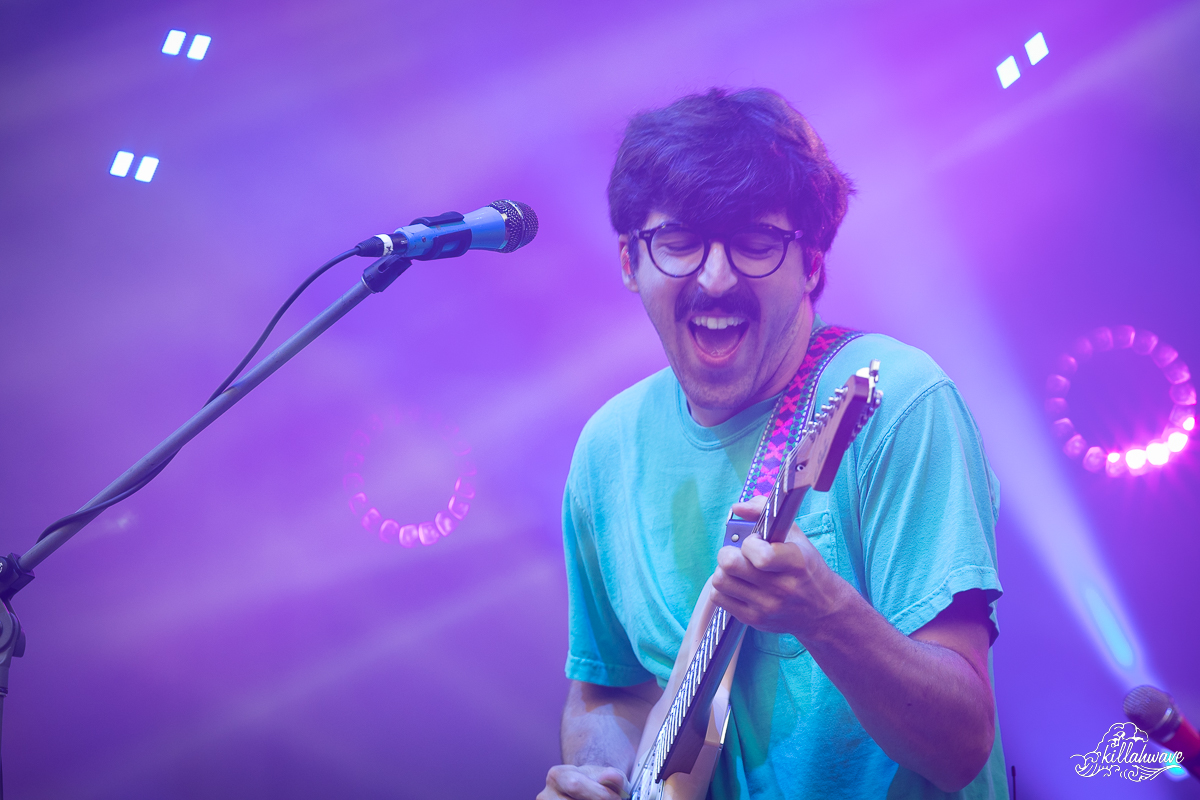 Some proceeds from merchandise sales this weekend will benefit Kindness Over Muscular Dystrophy, which provides hope for those diagnosed with the incurable disease, Duchenne Muscular Dystrophy. Goose's friend Conner Curran, who is diagnosed with Duchenne, and his family attended the show. The band took a few moments to bring awareness to this disease and gave a shout out to their brave friend. They will host their friend Will Kuhn, who is also diagnosed with Duchenne, at the Indianapolis show in two weeks.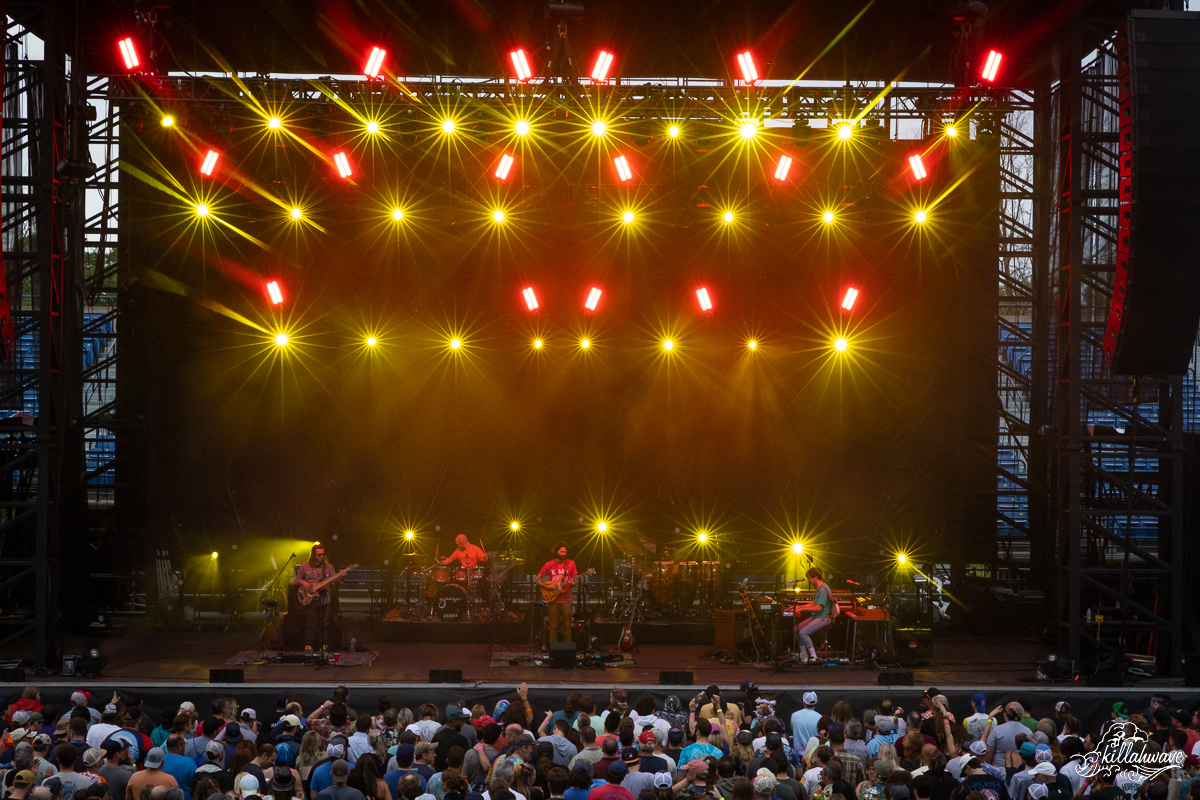 The first set began with a smoking hot "Atlas," a high energy cover by the Wood Brothers. The funky "Flodown" was up next, from their 2021 release Shenanigans. Drummer Ben Atkind was notably elated while laying down the complex beats for this tune. Two new songs from 2022 followed with "Dr. Darkness" and "Pancakes." The latter has certainly evolved into a formidable jam vehicle after only eight performances, as the dance party was dialed up to high rage.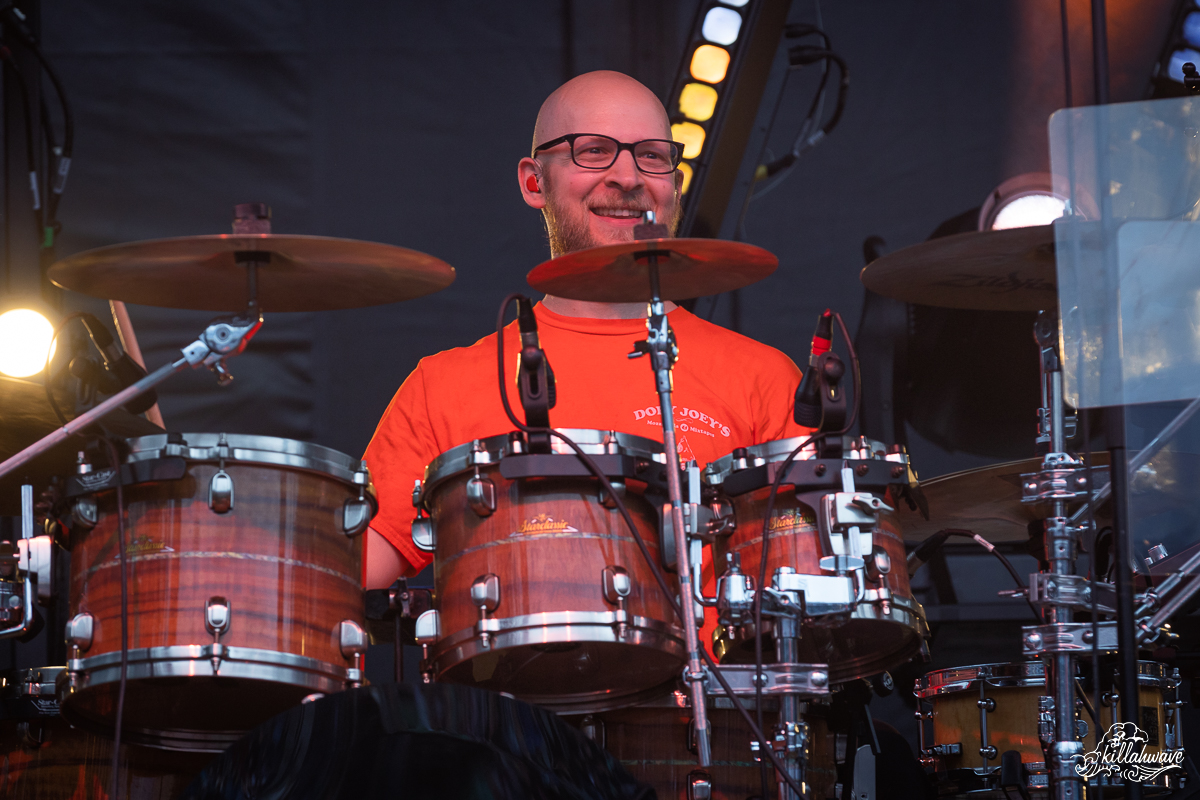 "Seekers on the Ridge Part 1" followed and maintained the energy while flowing into set list companion, "Seekers on the Ridge Part 2." These two songs have grown dramatically since they debuted down the road in Morris, CT on November 7, 2020. Lighting Director Andrew Goedde put on quite a show during this tune, which included new equipment for this tour. This flaming hot set wrapped up with a fiery fan favorite, "Hot Tea."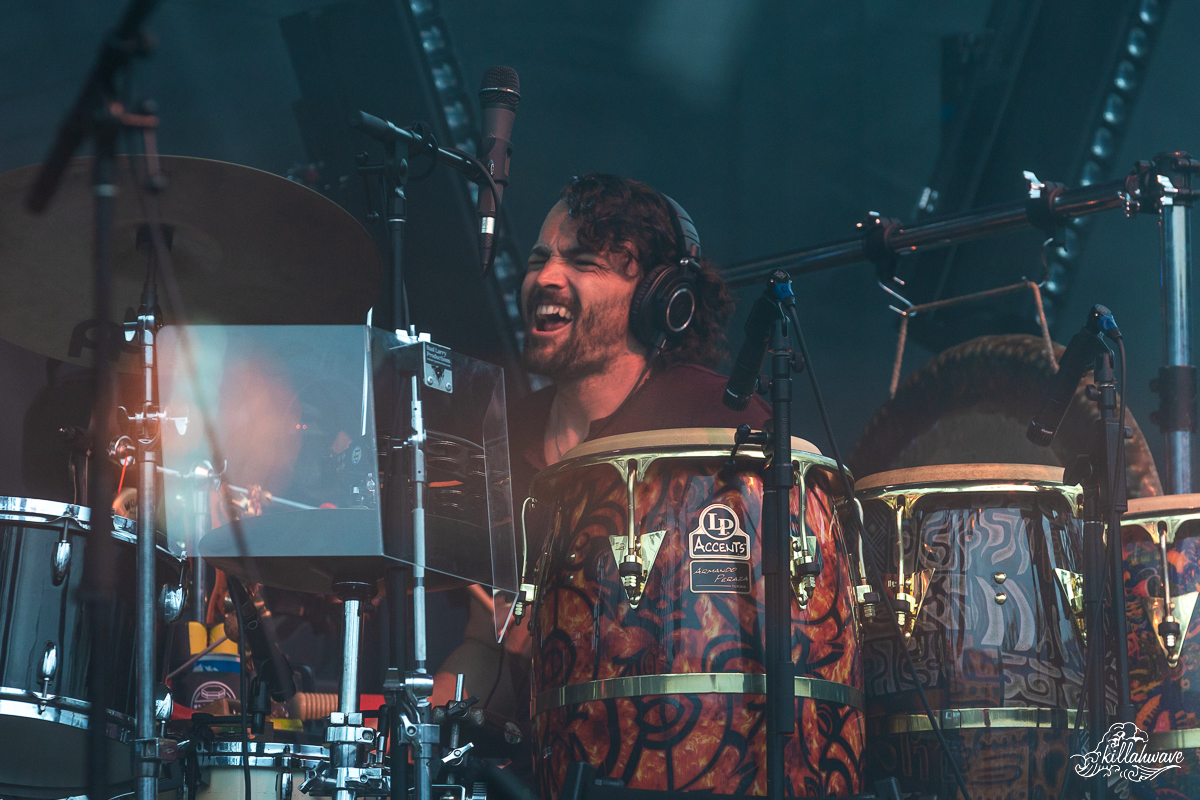 Set two followed with the face melting opener, "Madhuvan." Guitarist Rick Mitarotonda fell into the pocket in this tight this jam, which has also seen snippets played during NFL games on Fox Sports. This energy transitioned into the synth heavy "Creatures," and brought a raucous jamtronica jam. "Pancakes" made a second appearance, this time with a darker, spookier vibe.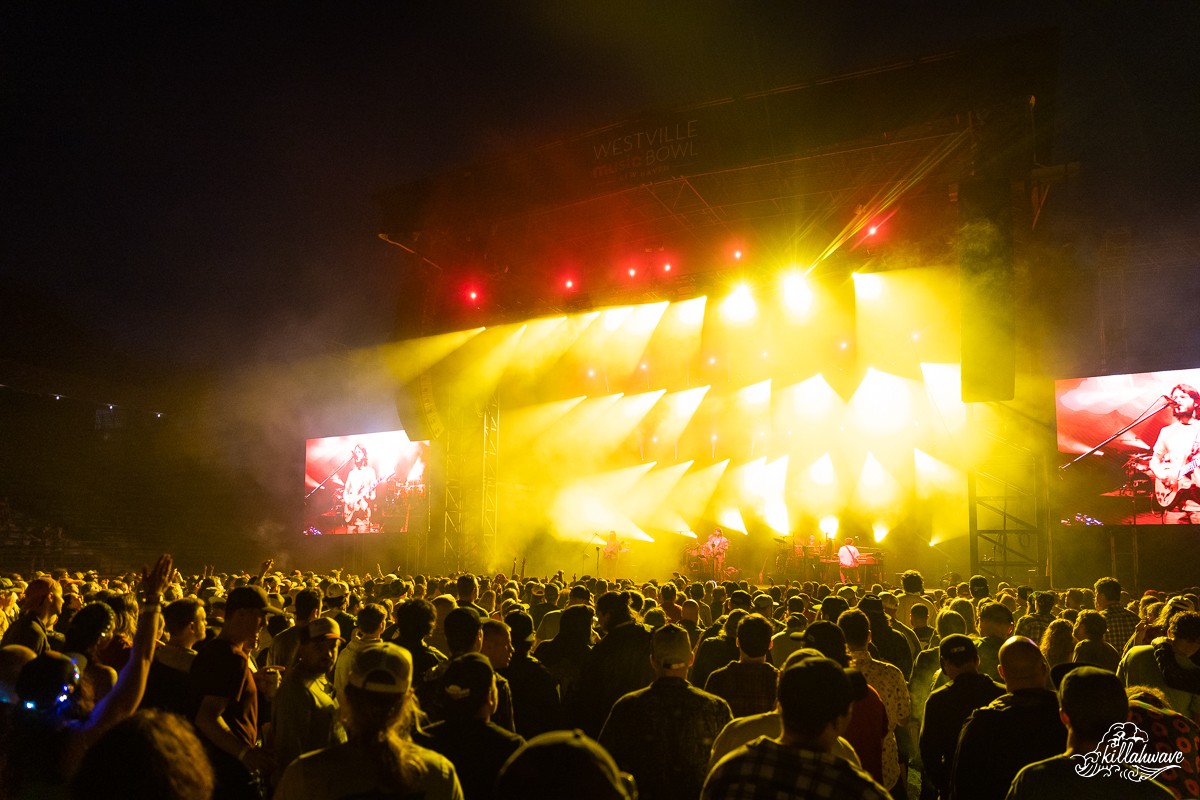 The quintessential "Wysteria Lane" followed, and brought a vibrant disco jam rooted in funk. A jam sandwich with "Same Old Shenanigans," which ironically debuted at the Westville last year, flowed into "Dawn" to close out this dark jam set. Both tracks are from Schenanigans.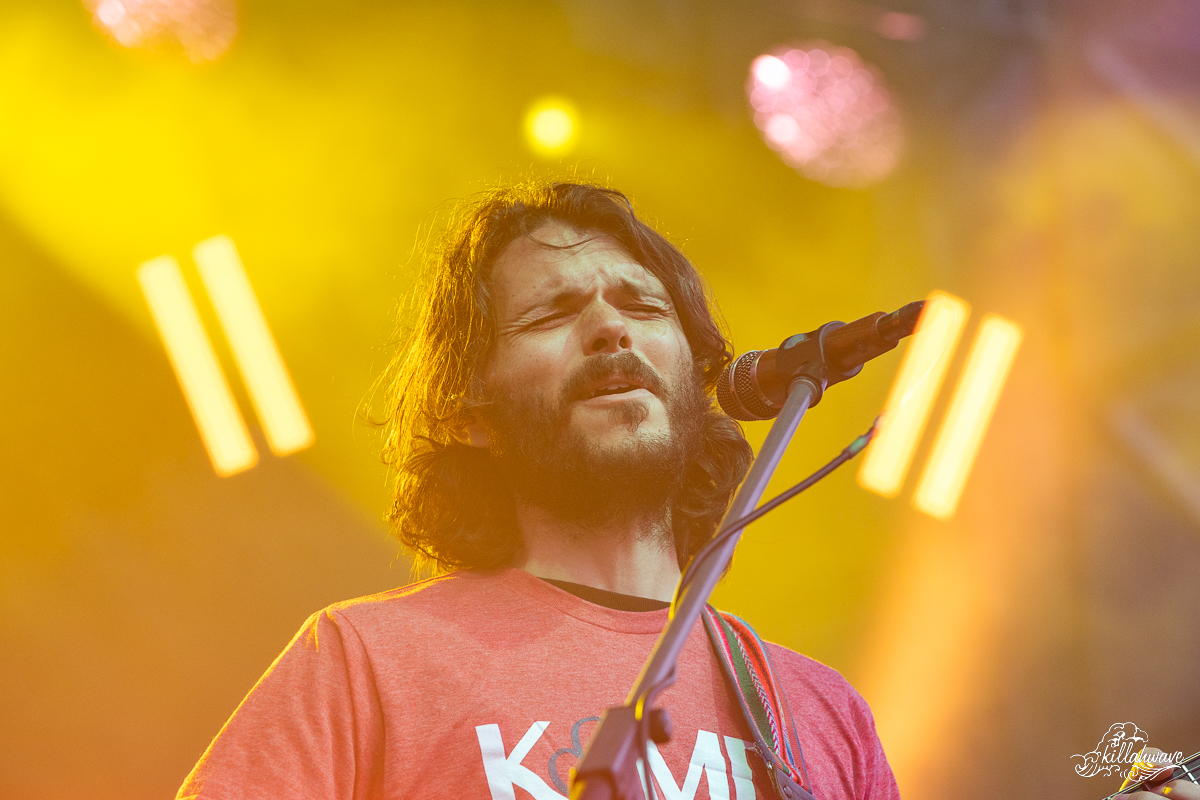 After stepping off stage, the band returned to boisterous applause. They obliged the crowd with "Rockdale," a Vasudo tune that featured a tasty jam on the clavinet by Anspach.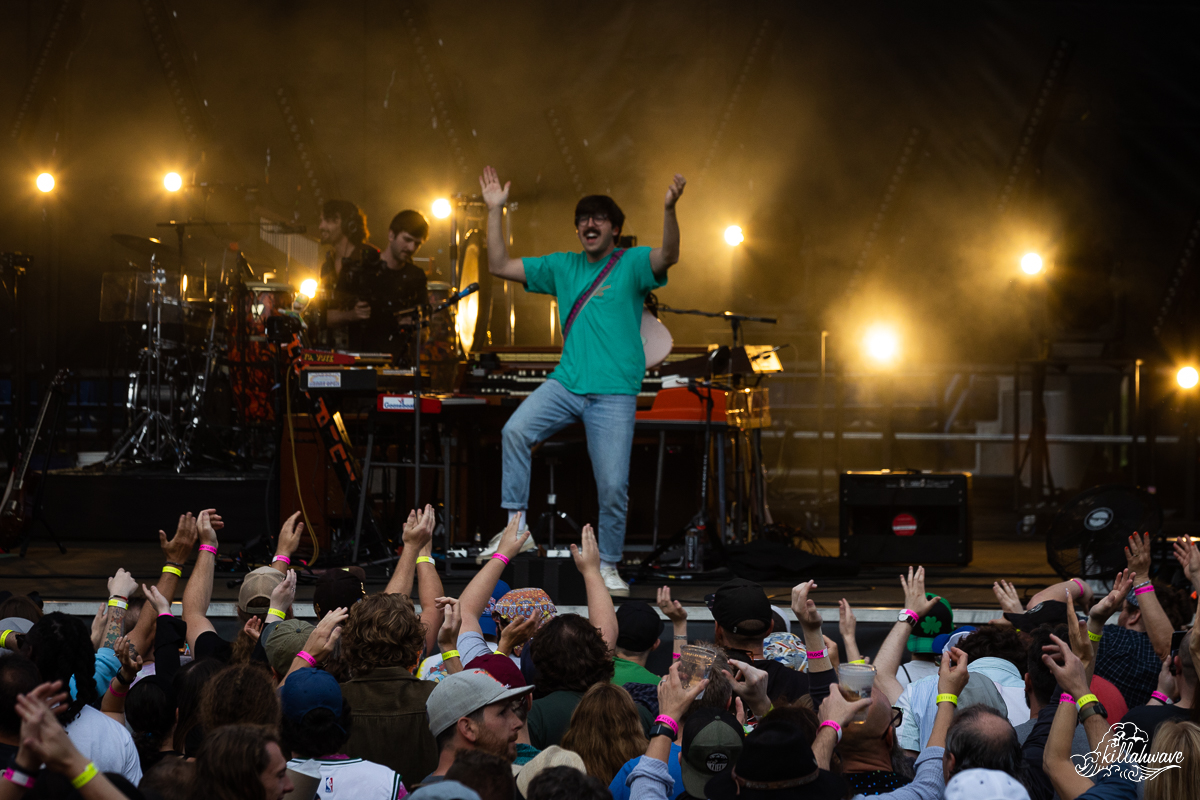 Goose is back in action tonight at the Westville Music Bowl, and tickets are still available here. They are just getting started with their summer tour to promote new album Dripfield. Head on over to their tour page for more details.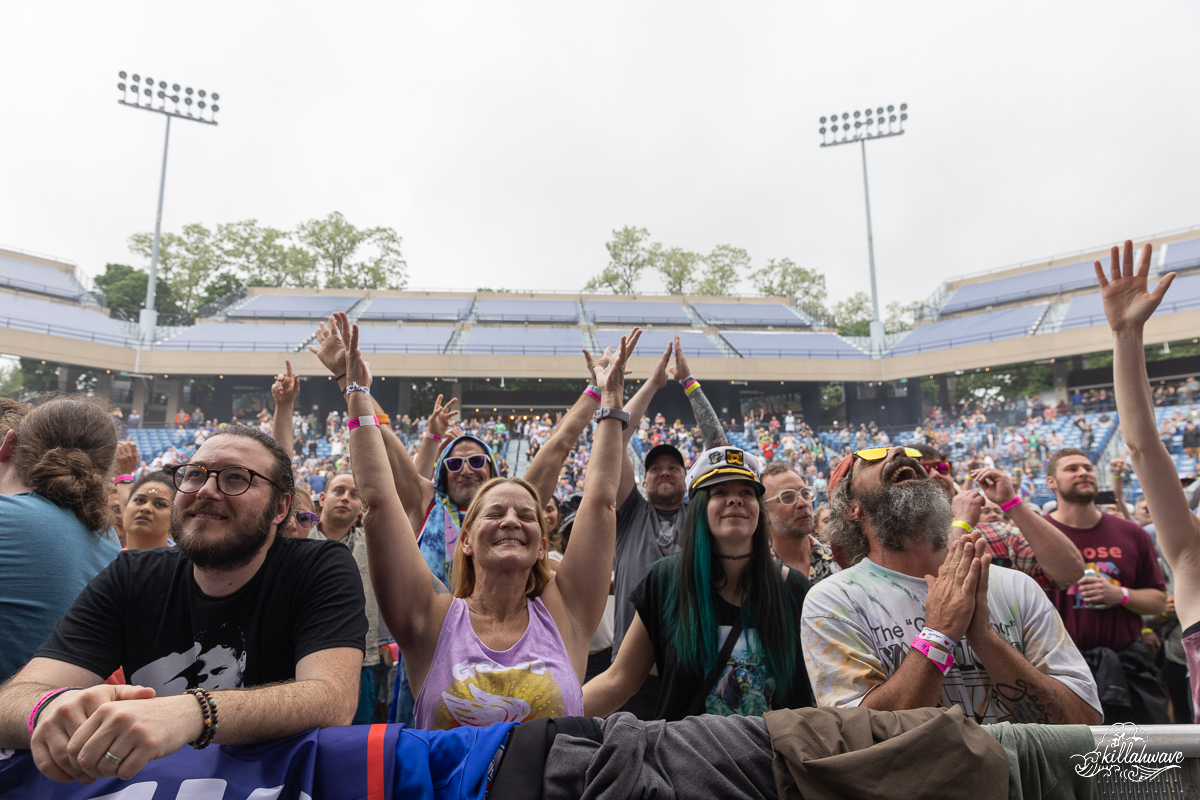 Check out more photos from the show!
Set One
Atlas1, Flodown, Dr. Darkness, Pancakes, Seekers on the Ridge Part 1, Seekers on the Ridge Part 2, Hot Tea
Set Two
Madhuvan2, Creatures, Pancakes, Wysteria Lane, S.O.S > Dawn
Encore
Rockdale
Notes
1. Woods Brothers
2. Barracuda teases