Goose brought another tight performance to the always delightful former tennis stadium turned music venue Westville Music Bowl, in New Haven, CT, despite seemingly ominous skies to kick off the night on May 28th, 2022. The band was on fire night two of the Dripfield tour to promote the upcoming album release with the same name. An almost ethereal Dripfield vibe permeated this show in particular, and radiated love to attendees.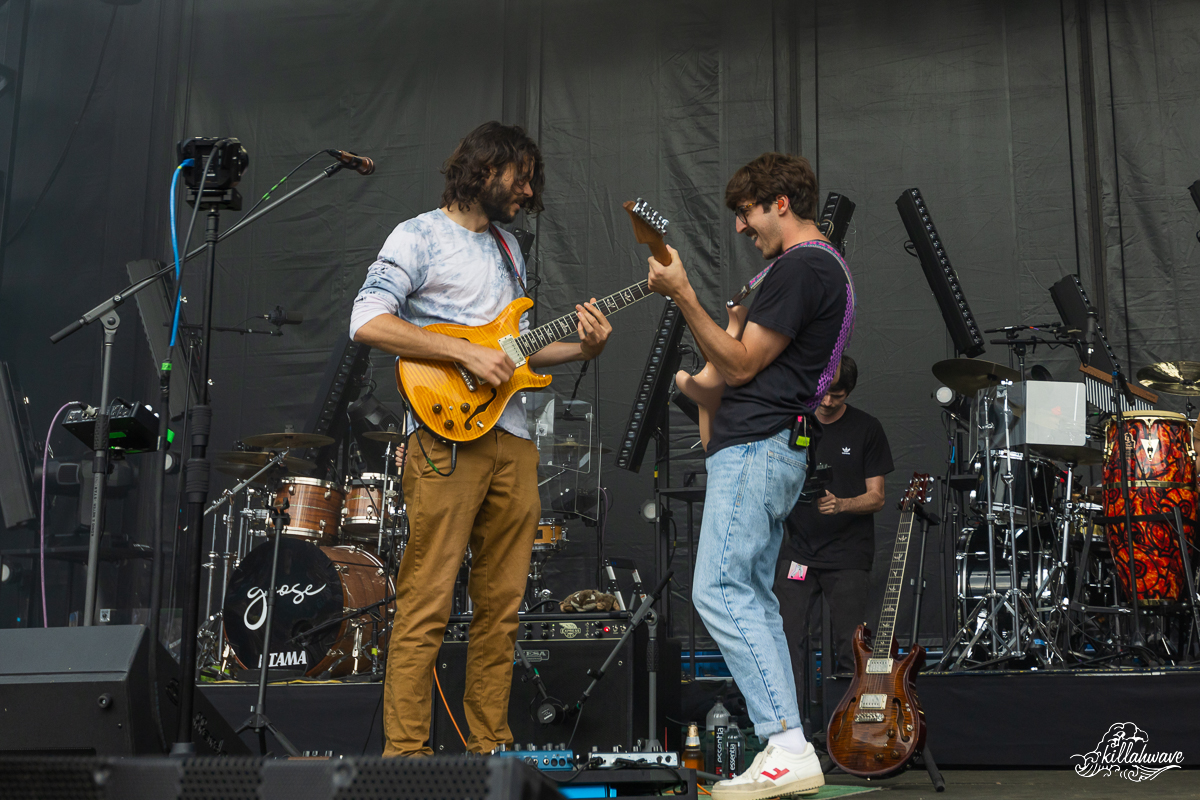 The local Connecticut beer brewers Tribus created a juicy, drippy IPA, appropriately tilted Dripa, in partnership with Goose. This deliciously light citrus and lime ipa was available at the concessions during the show. Those who snagged a cup were lucky, as this beer was outstanding.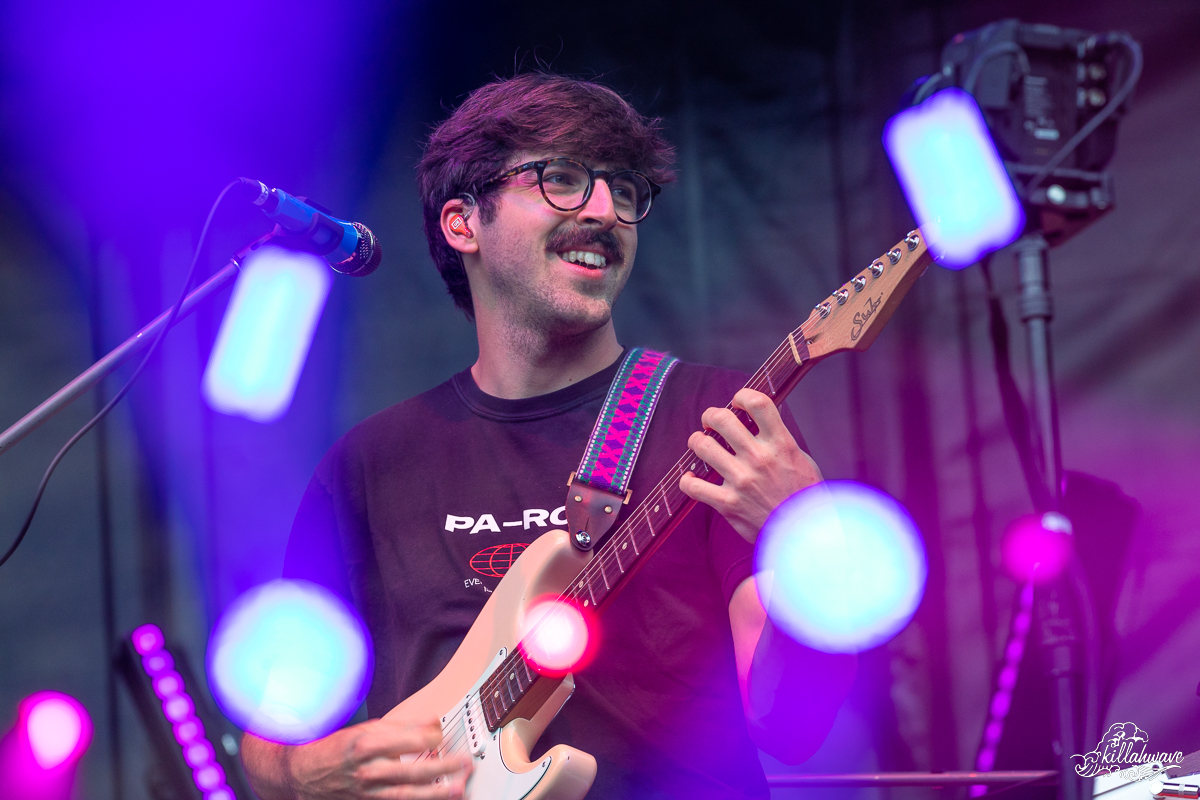 The set launched into a high energy, dance party inducing "Drive." Newer tunes "California Magic" and "This Old Man's Boat" were up next. Hearing these new tunes evolve this year has been great, and this evening was no exception.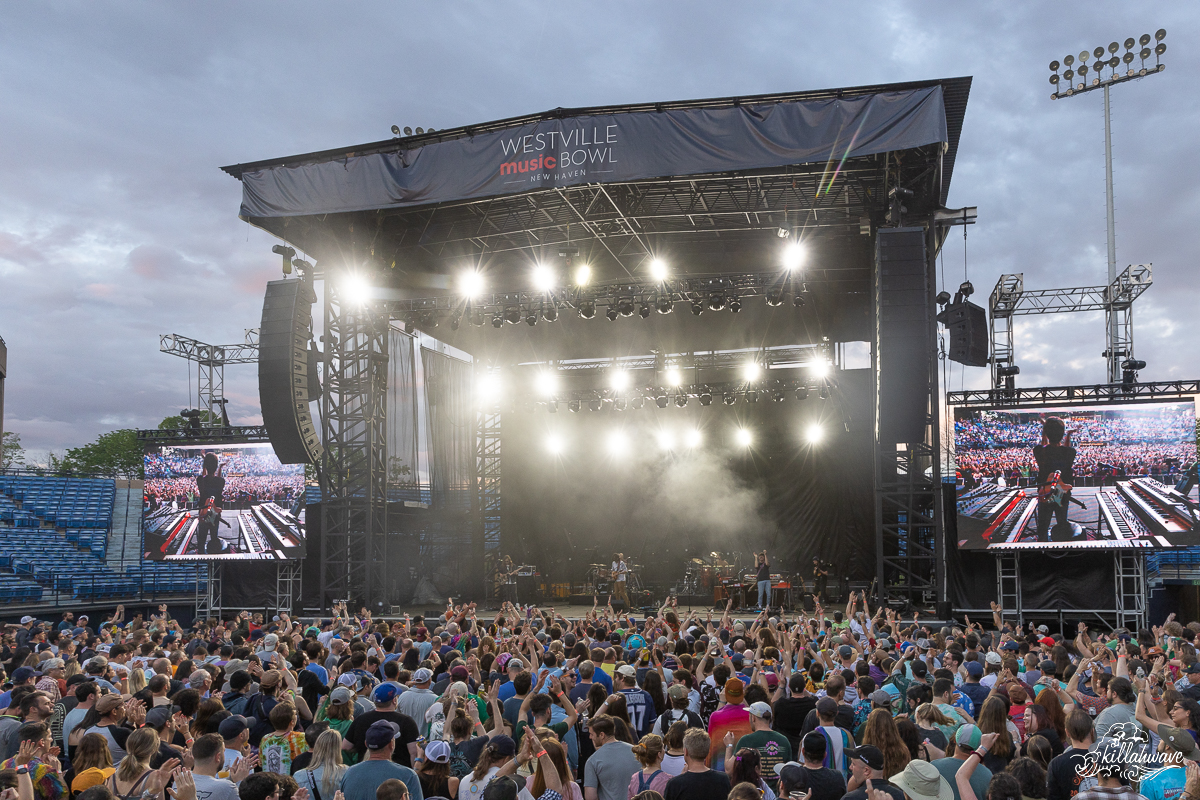 "Turned Clouds," from the 2016 release Mooncabin, brought the heat. Long time manager Jon "Coach" Lombardi joined the band on rain stick during the vibrant and melodic "Honeybee," from Dripfield. His presense elevated the vibe in the room, and brought a dose of Dripfield, The set closed out with a monster "Empress of Organos."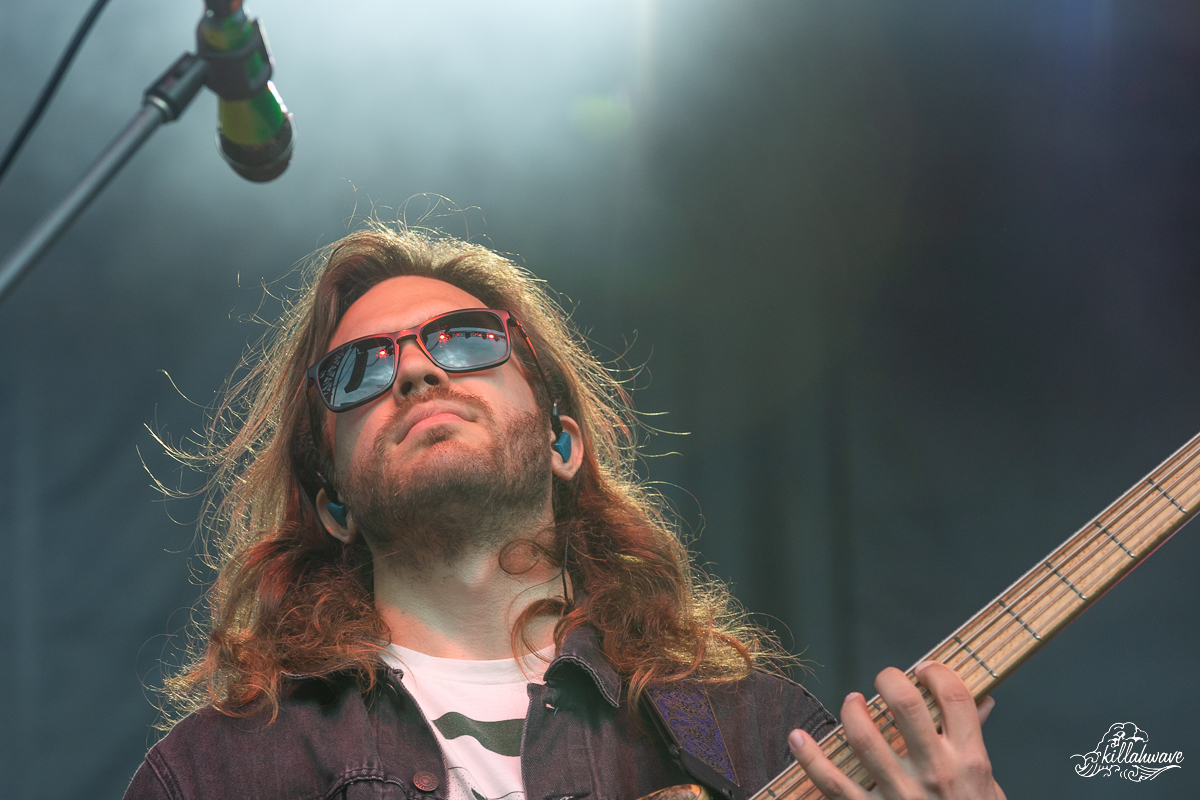 Set two kept the energy going with a fiery "Red Bird," followed by "Butter Rum." The dance party erupted during "Echo Of A Rose," which meandered jamtronically into a smoking "Into The Myst." This version was the first time that the band has finished the song since November 17, 2021.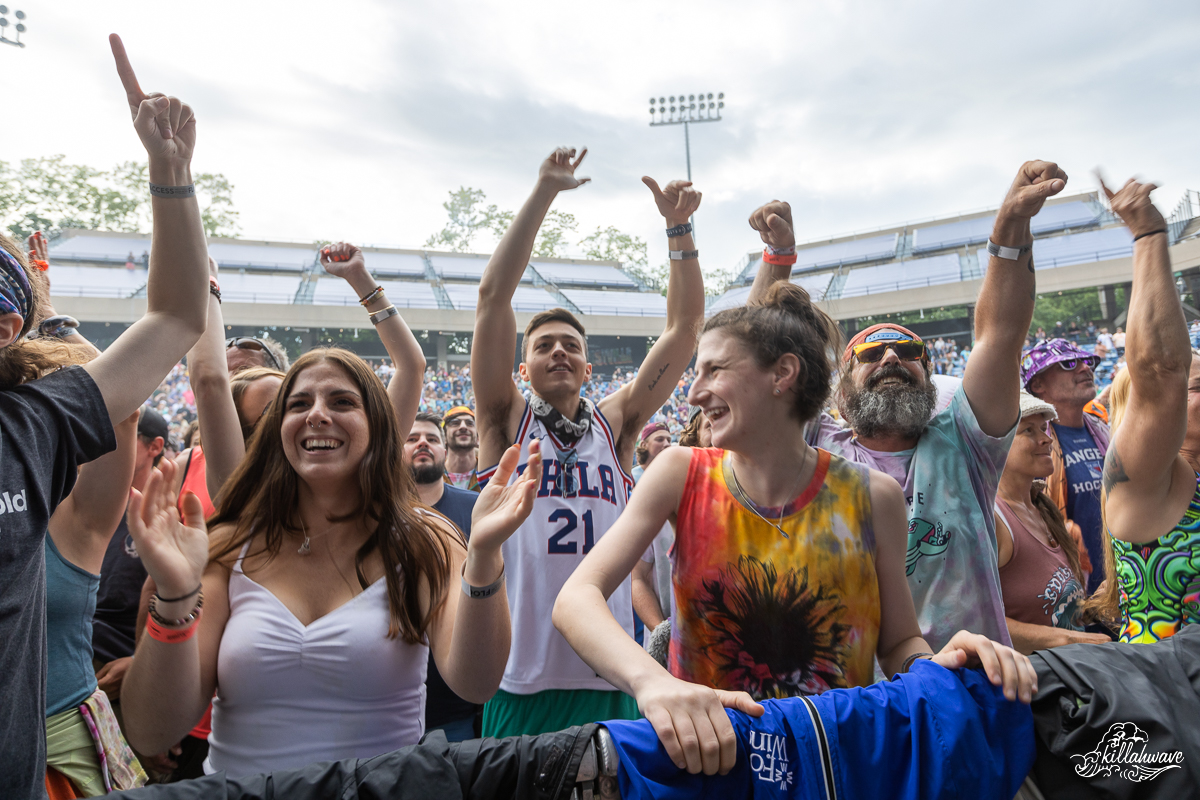 "Dripfield" came full circle as the new song from Dripfield was played into the night, under heavy smoke. The band left the stage to close out the set under the cover of this smoke while their instruments were still playing. The band returned, though still hidden behind smoke, and closed out this stellar show by playing a tasty "Dripfield" jam.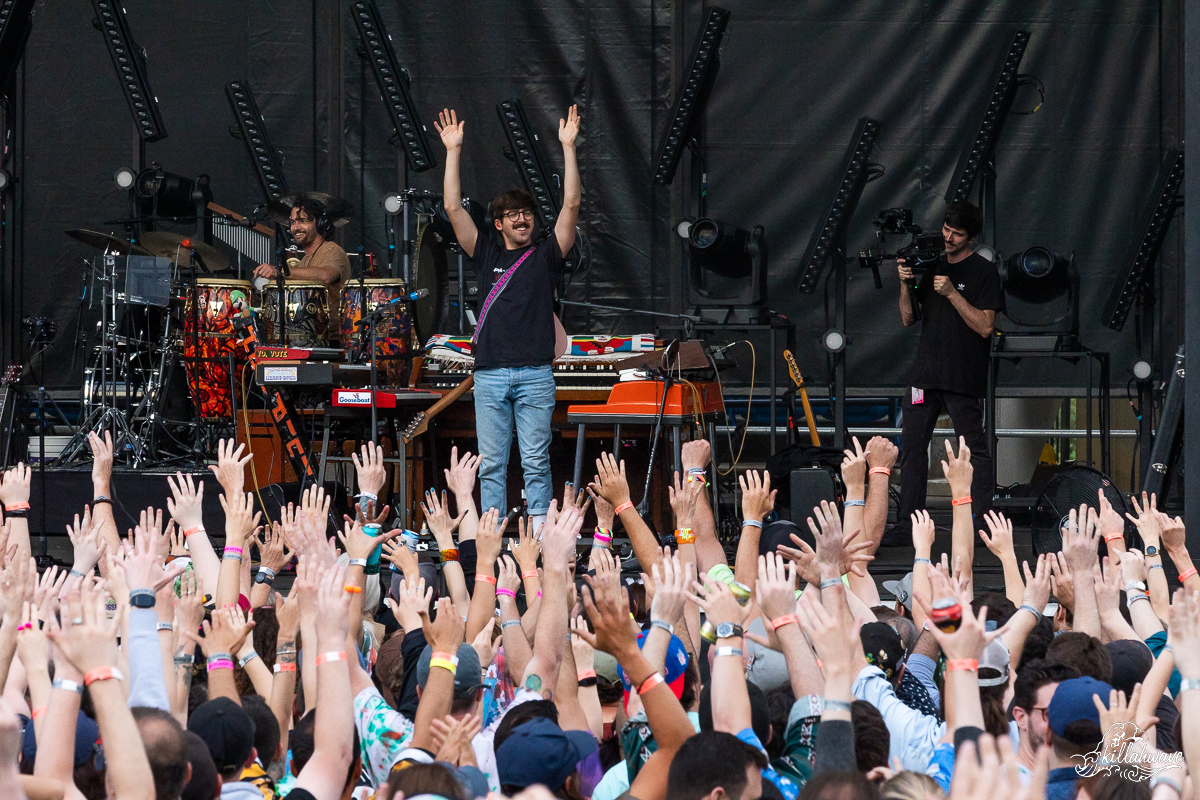 This band delivered stellar jams at the Westville, and continues to do so night after night. Tonight's version dripped with the depth of "Dripfield," starting with the beer and ending on a high note with the tune. The next stop on the Dripfield 2022 Tour is Midway Lawn in Essex, VT on June 6th. Head on over to their tour page for details on shows in your region.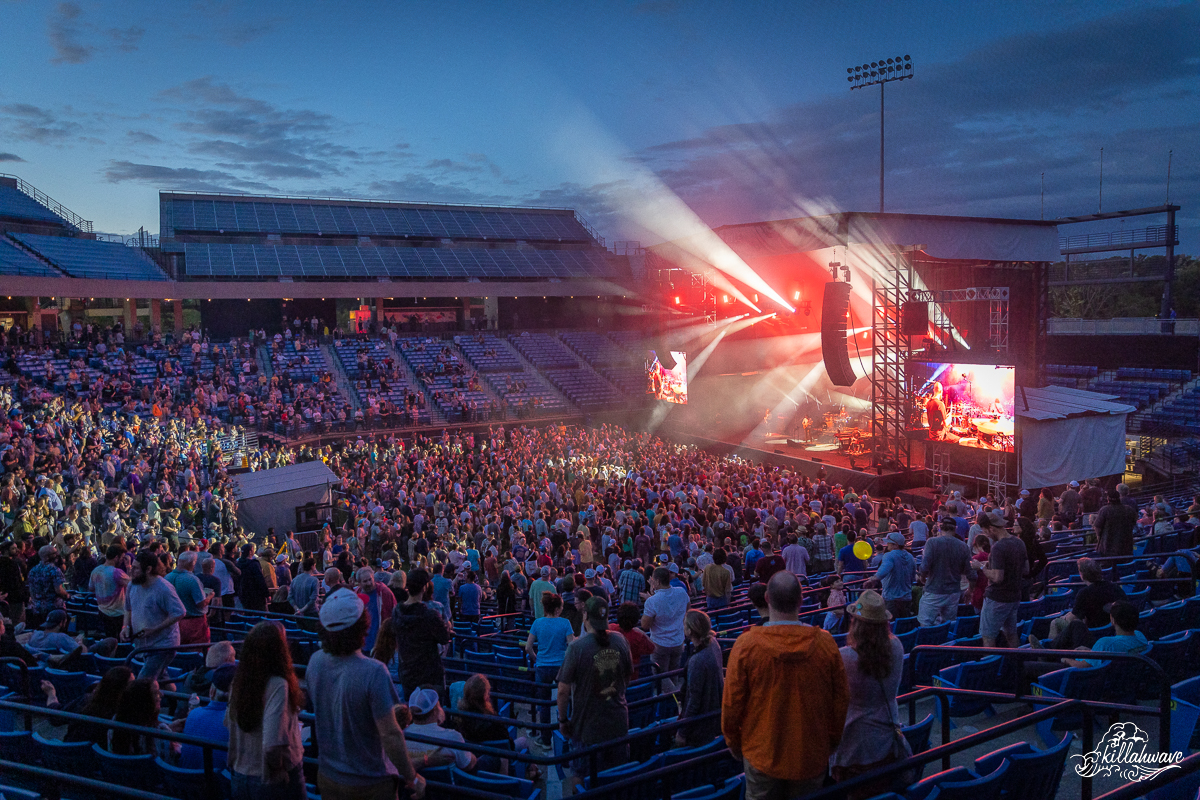 Check out more photos from the show!
Set One
Drive, California Magic, The Old Man's Boat, Turned Clouds, Honeybee1, The Empress Of Organos
Set Two
Red Bird, Butter Rum, Echo Of A Rose > Into The Myst2, Dripfield
Encore
Dripfield3
Notes
1. Coach on rain stick.
2. First finished Myst since 11/17/21
3. Continued from set-closing rendition