Chicago folks, get ready to cheer on your Cubs and support Rex! On Wednesday, April 24, the Cubs and Third Man Pressing are teaming up for the second Grateful Dead Night at Wrigley Field.
In addition to a ticket to the Cubs-Dodgers game, fans who purchase a ticket through this offer will receive a limited-edition, seven-inch vinyl record featuring two Grateful Dead songs: 
·         Side A: "Brown-Eyed Women" - Live at Auditorium Theatre, Chicago, IL 5/13/77
·         Side B: "Cumberland Blues" - Live at Auditorium Theatre, Chicago, IL 10/22/71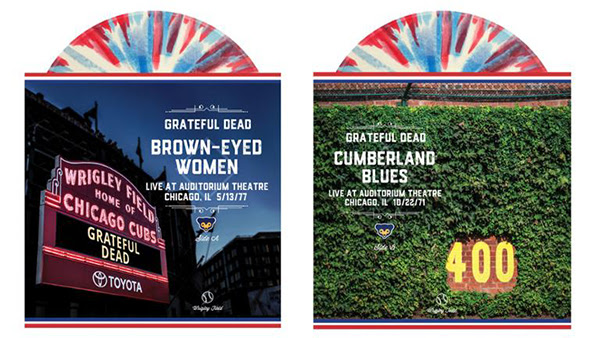 Pressed at Jack White's Third Man Pressing in Detroit, this vinyl record is only available as part of this Special Ticket Offer. One vinyl record will be granted for each ticket purchased. Tickets are available at www.cubs.com/gratefuldead. A portion of net proceeds from Grateful Dead Night will be donated to the Rex Foundation.
Ticket purchasers also are invited to stop by Gallagher Way to enjoy a pregame concert by Chicago jam band Mr. Blotto. Make sure to secure your tickets today to join the Cubs' celebration of the iconic rock band!