The Winter Park and Fraser Colorado Chamber are purveyors of gratitude and fun. Once again, the SolShine concert presented by the Chamber and hosted by Rendezvous Event Center in Downtown Winter Park is now officially in the live music history books. This concert has incredibly special meaning for the residents and out-of-town guests that frequent Winter Park. The town is saying thank you for the never-ending support year after year, not only for the attendees at multi-day and single-day music events but also for supporting the roughly 350 local businesses that are thriving in the mountain town. The SolShine concert is a one-day free event that highlights both local and national talent.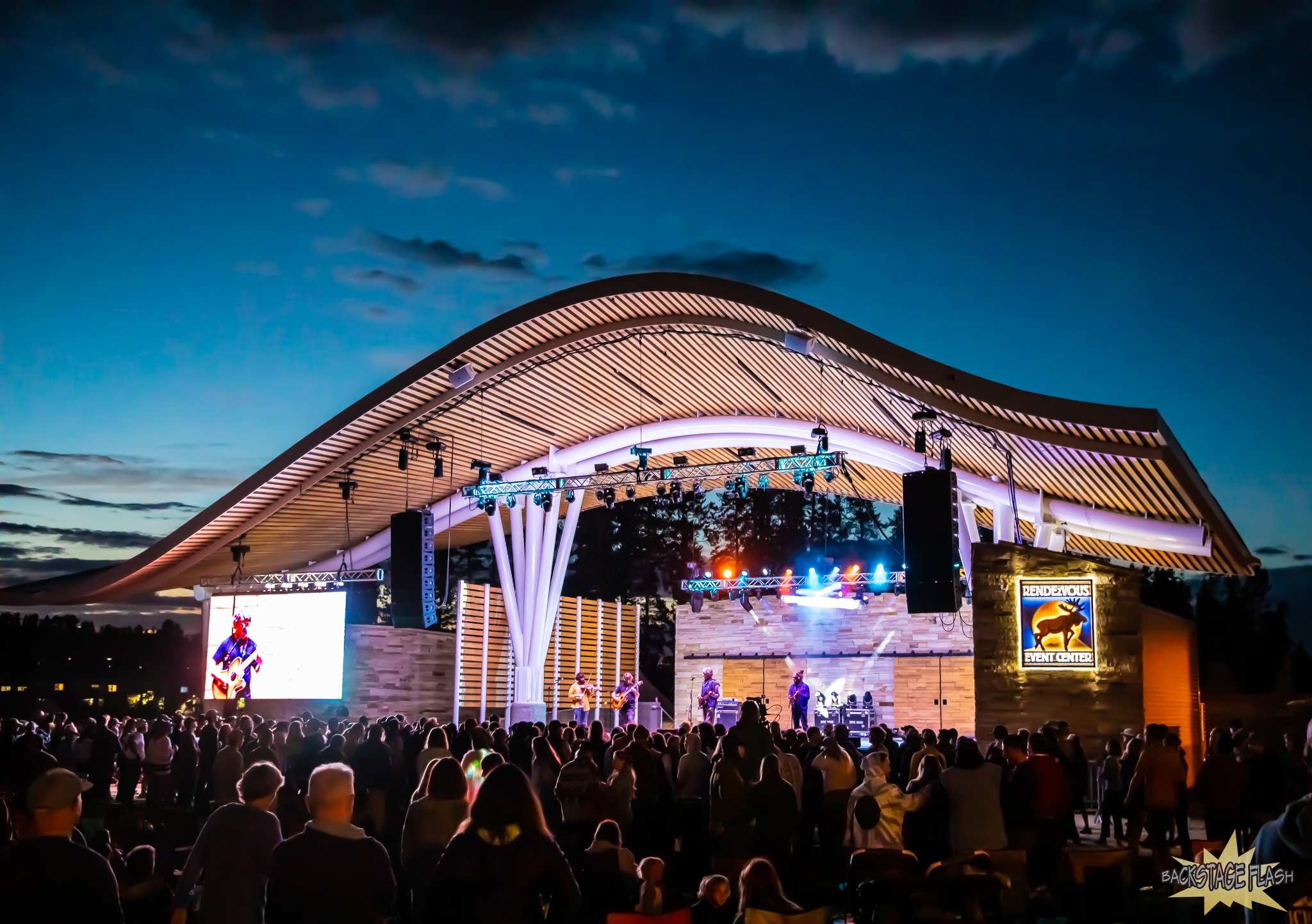 Winter Park is known for providing world-class entertainment on the massive permanent stage at Rendezvous Event Center smack dab in the middle of Downtown. The park is seemingly always hugged by the surrounding Rocky Mountains providing spectacular views from all directions. Welcoming green grass inside the park is a great environment for any event. The vibe in town is cool and laid back during all four seasons of the year. The endless outdoor fun from skiing and snowboarding to fishing, mountain biking, and a great live music scene is a massive attraction to people from every state and other countries.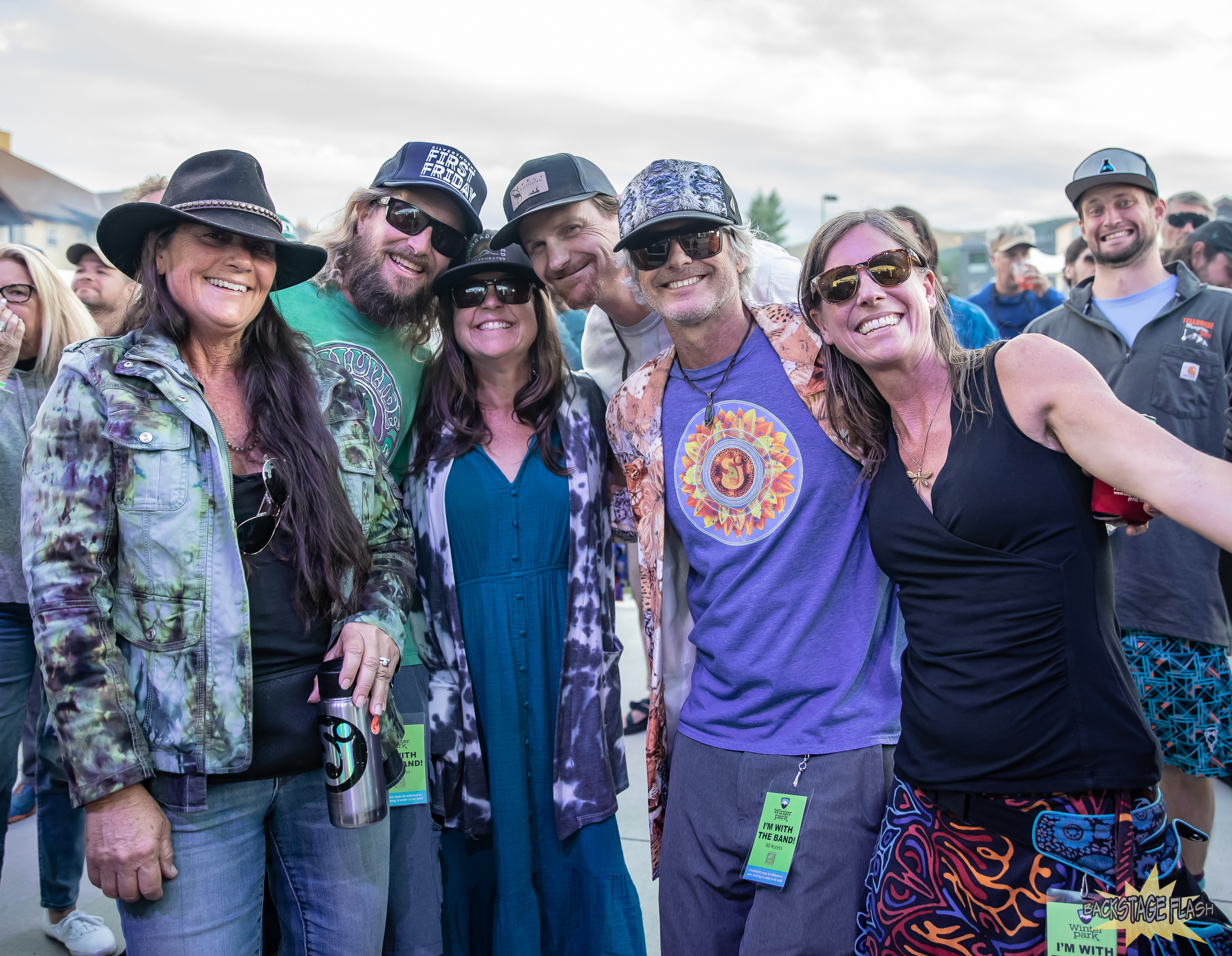 The creative minds behind the scenes spare no imagination or resources in bringing the best entertainers year after year to the sun-soaked town. The Chamber's goal is to provide a positive, safe space for everyone to have a great time and I must say they nailed it. The town has great energy and an expanding infrastructure that will provide even more magic and opportunities to the vibrant social scene and the overall economy. Established in 1973 the Chamber is a driving force with many cool open-minded people steering the ship of fun and prosperity.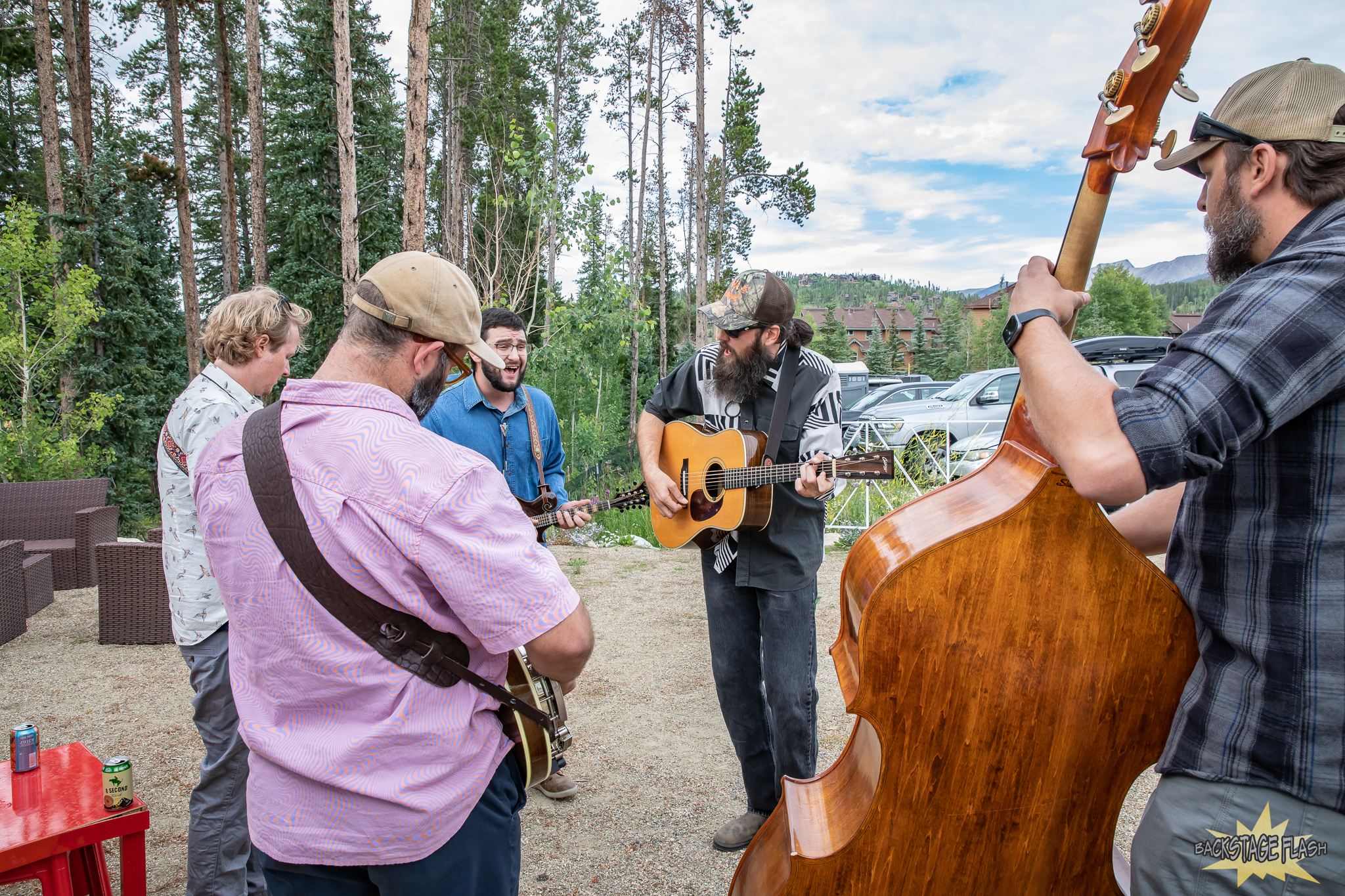 Backstage was buzzing with anticipation from the artists as they warmed up for their sets. There was great energy everywhere as the audience filled the concert bowl picking their spots for the evening's festivities. The brief rain showers passed, and the sunshine was ever-present for the remainder of the day, yielding a spectacular evening in the Rockies. Keller Williams' Grateful Grass was the main course for the evening. They were supported by Pick & Howl and Easy Tiger.
Keller Williams literally rolled onto the stage on his skateboard where he was joined by Keith Moseley on bass, Jacob Jolliff on mandolin, and John Mailander on fiddle. The setlist was packed with Grateful Dead and Jerry Garcia Band songs. Opening with 'Shakedown Street' set the souls of the audience on fire. Keller keeps the arrangements of the songs similar to the original versions and by adding his unique originality and style the songs take on a whole new life. Next up was a really cool blend of 'Cumberland Blues' and 'They Love Each Other', the songs magically weaved together with great beauty and artistic adventure. 'Women Are Smarter' next was a dance party as the band and audience were now one entity of musical joy. Keller has a way of presenting the songs with familiarity and cleverness, his mind and fingers work as one and the rest is an unexplained adventure. Only he knows, or maybe he does not know, how he takes a song that we have all heard hundreds of times and just sends it into another worldly dimension of divine joy.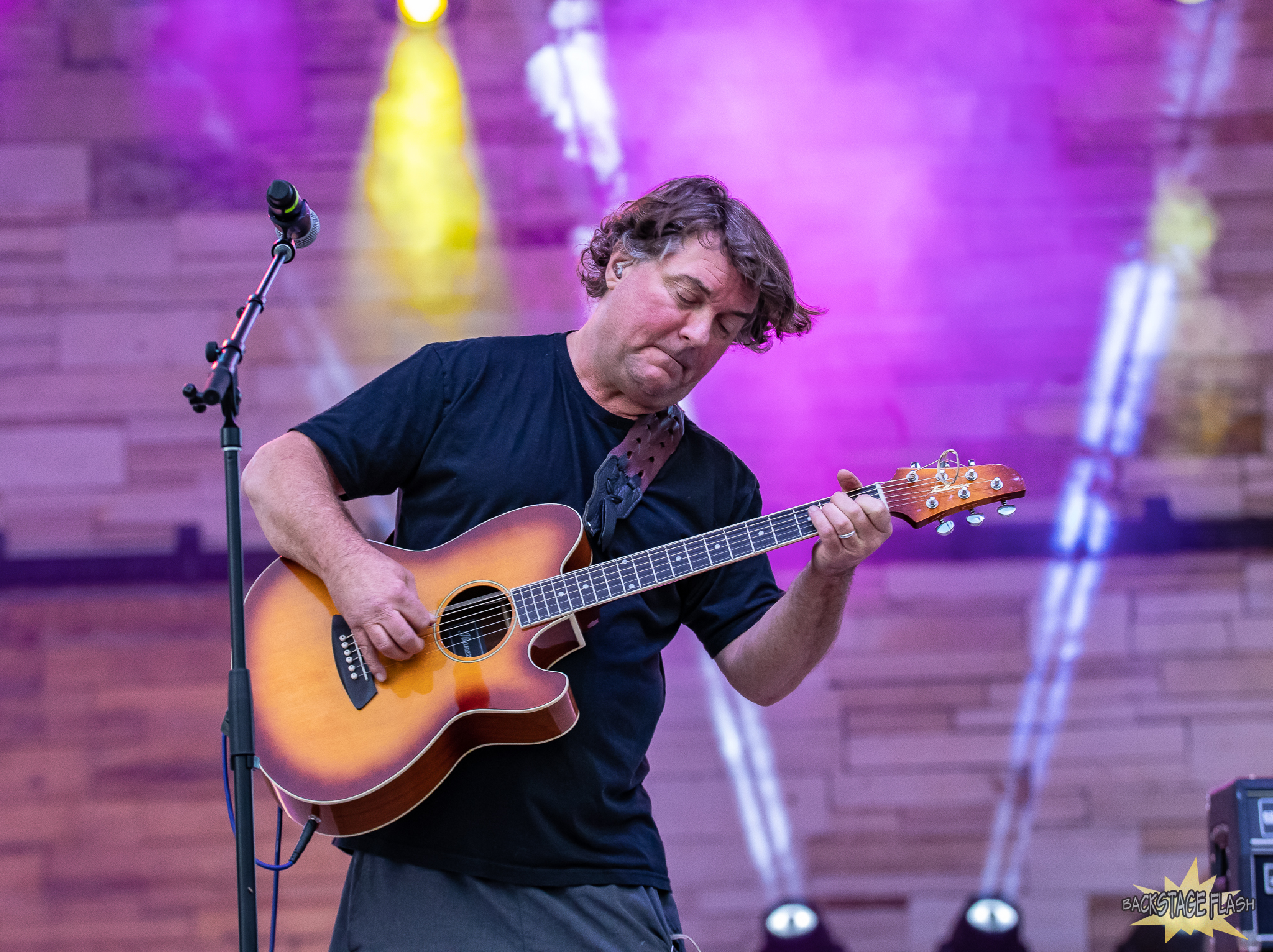 Moseley on bass and singing a few tunes provided such a solid platform for the songs to build from. Keller fully used that platform of his creativity; it was seemingly like a launching pad for the rest of the band. Jolliff on mandolin has mad skills and his ever-present strumming was similar to a drummer keeping the whole thing together with great uniformity and man can he shred a solo. Mailander on fiddle, talk about tasteful timing and expressive playing, the guy was really enjoying himself and you could feel it and see it in his mile-wide smile.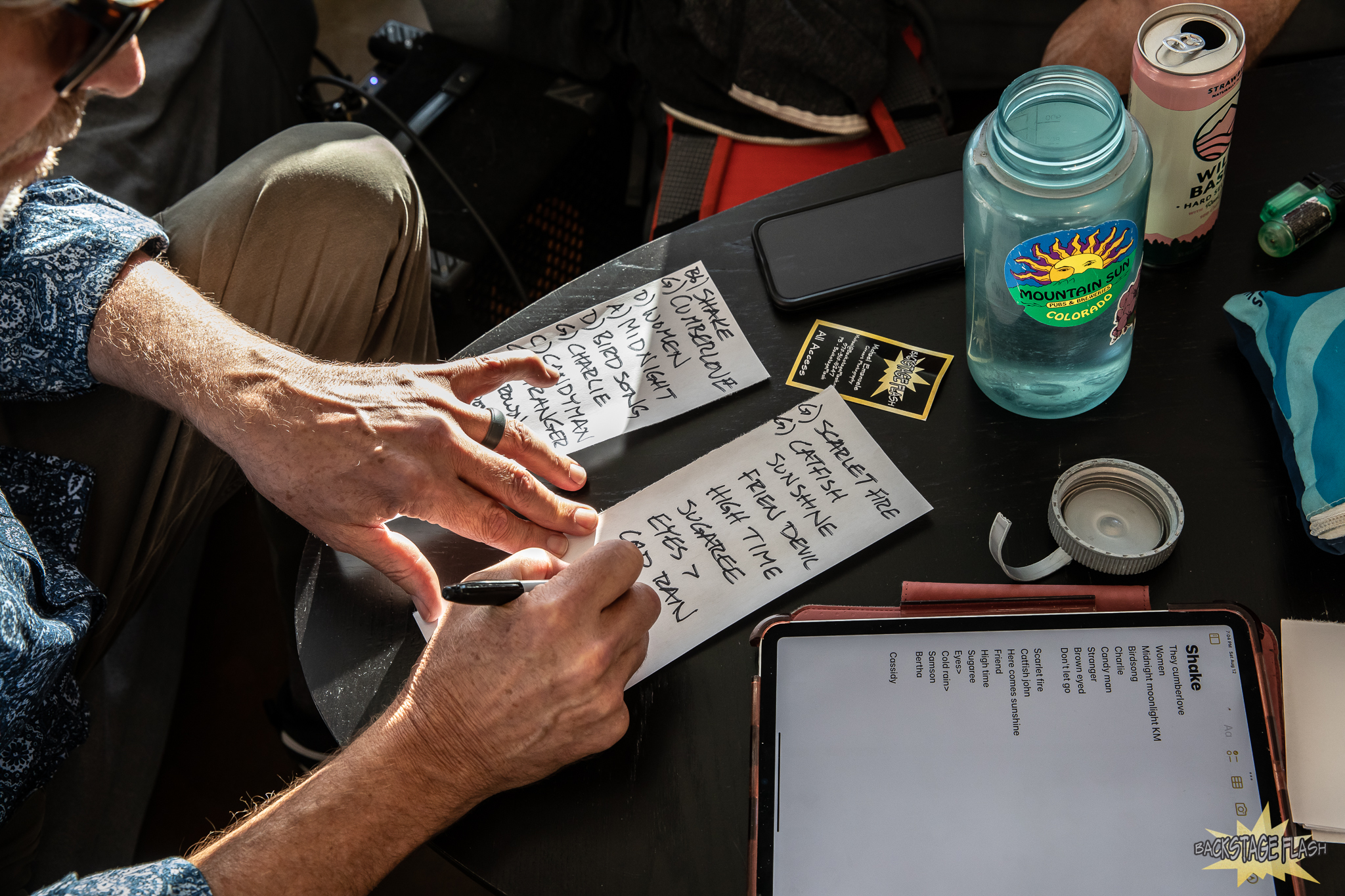 The set was cleverly designed giving the audience many different eras of the Grateful Dead's music all in one neat bundle. 'Birdsong', 'Mr. Charlie,' 'Feel Like A Stranger', 'Candyman', 'Scarlet>Fire' and many more were all on the musical tap as the evening progressed. Keller Williams had the audience's full attention and adoration as he picked and sang a selection of one of the greatest musical catalogs in existence. His creativity and ambition to provide something with vast adventure and exploration is mind-bending bliss. Keller and the band's presence was powerfully innovative, musically moving, and impeccably presented.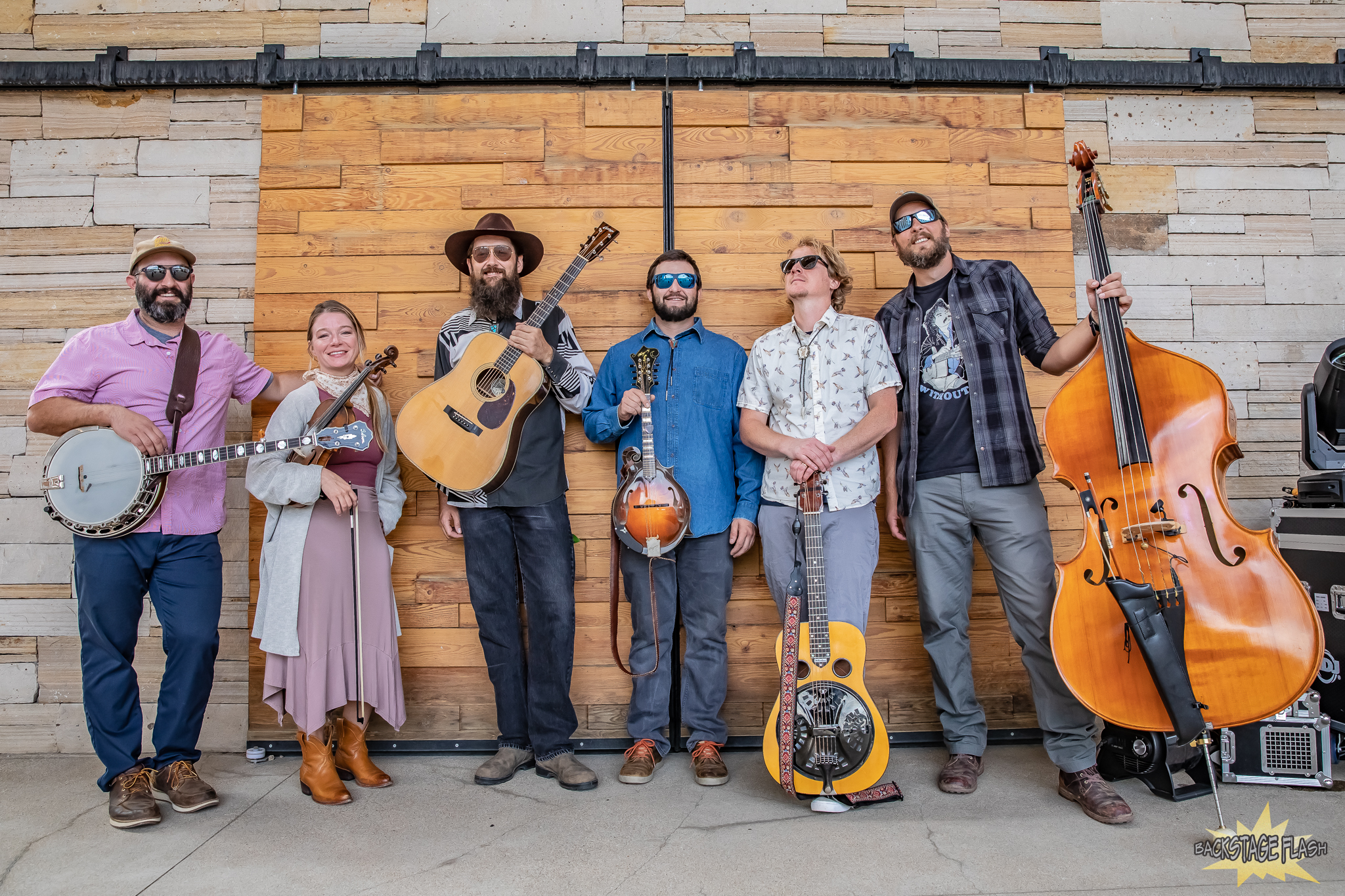 Pick & Howl lit up the massive stage with their masterful all-things stringed sensory assault. This band is big and bold and performs as a cohesive unit with great individuality among each member, the musical options for them are wide open. Winning the Colorado Rocky Grass Band Competition in 2022 was a great achievement for the band and they are excited about what lies ahead. They are currently recording new music for a full-length album and are playing several cool shows in Colorado including headlining the Bluebird Theater in Denver.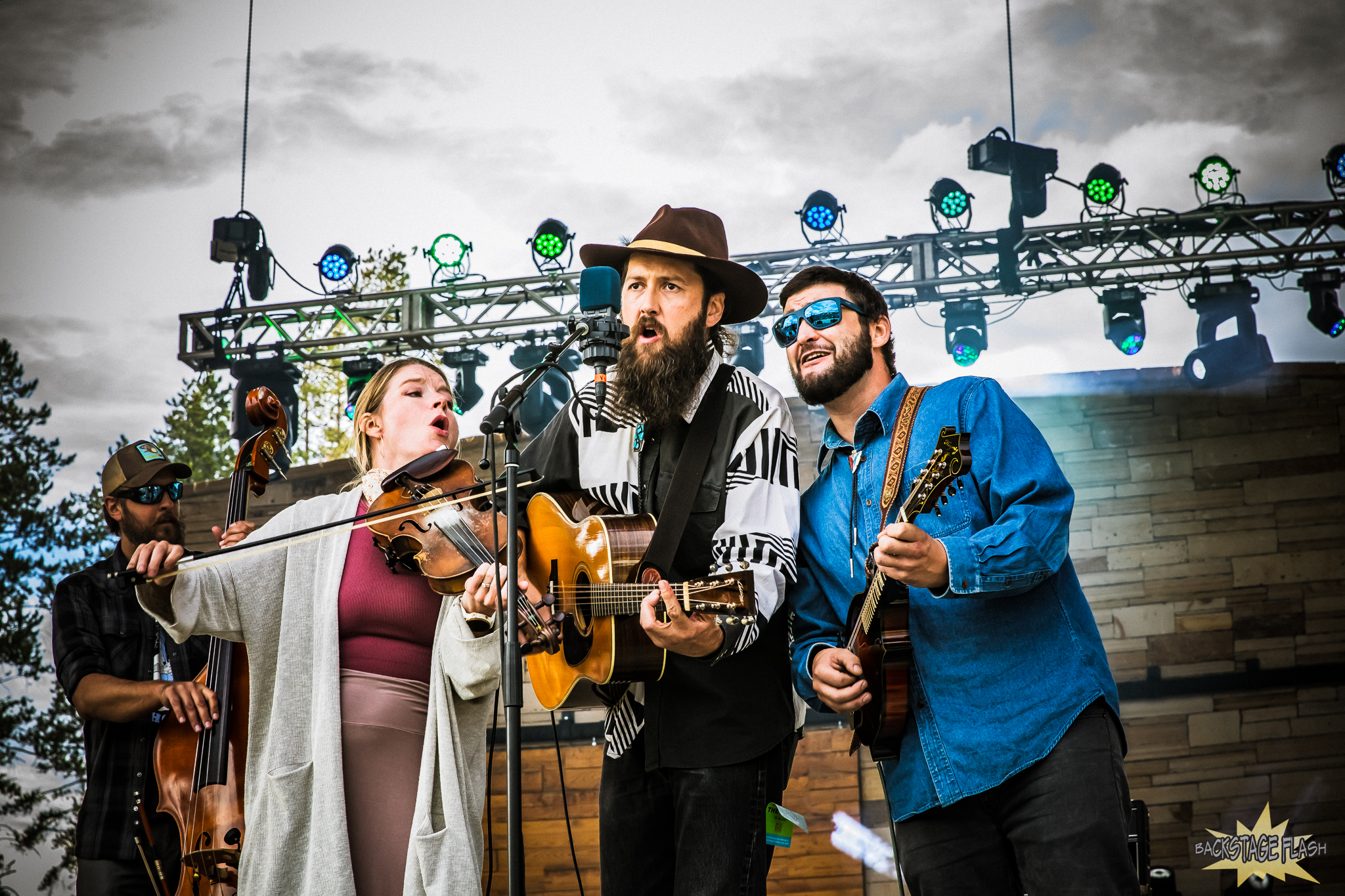 Jeremy Richard on guitar and vocals, Andrew Gordon on dobro and pedal steel, Pete Barbaro on the mandolin, Paul Larson on banjo, Eric Gordon on bass, and Melissa Stube on fiddle make up this dynamic ensemble of pickin' goodness. The band test-drove new material yesterday that will be present on the next record, and it was all sounding amazing. Each song had different tempos and flowing arrangements that show the broad styles and influences that have inspired their sound. They delivered traditional styles of Americana and bluegrass with explosive originality and contemporary energy. The band was well-received and played a great high-energy set packed with twists, turns, and superb musicianship.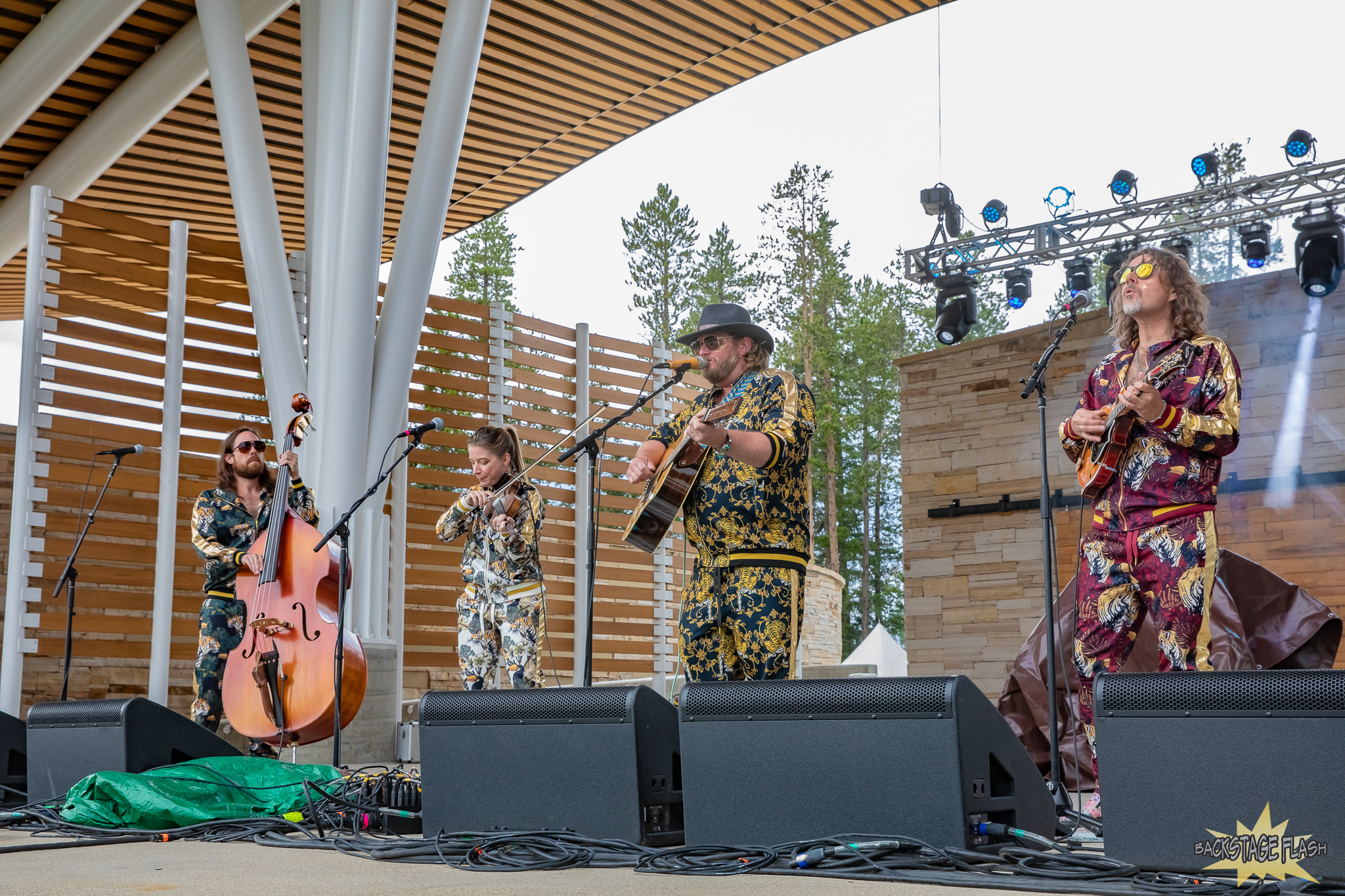 Easy Tiger is a four-piece high-energy, high-heart Colorado acoustic ensemble that is against road rage and all about saving puppies. They have a great sense of humor, impeccable style, and masterful musical qualities. They are a fun exciting band that played their second gig together yesterday. Andy Straus commands the stage with his big voice and guitar skills, he is joined by Melissa Stube on fiddle (she is also in Pick & Howl), Alex Johnstone on mandolin and Drew Packard on upright bass. The fabulous foursome delivered some killer music yesterday. They had great energy and stage presence along with matching tiger jumpsuits that definitely grab your attention. Americana, folk, and soul-picking goodness are what the Tigers attacked with, and man they did an amazing job. Look out for this band coming to a town near you!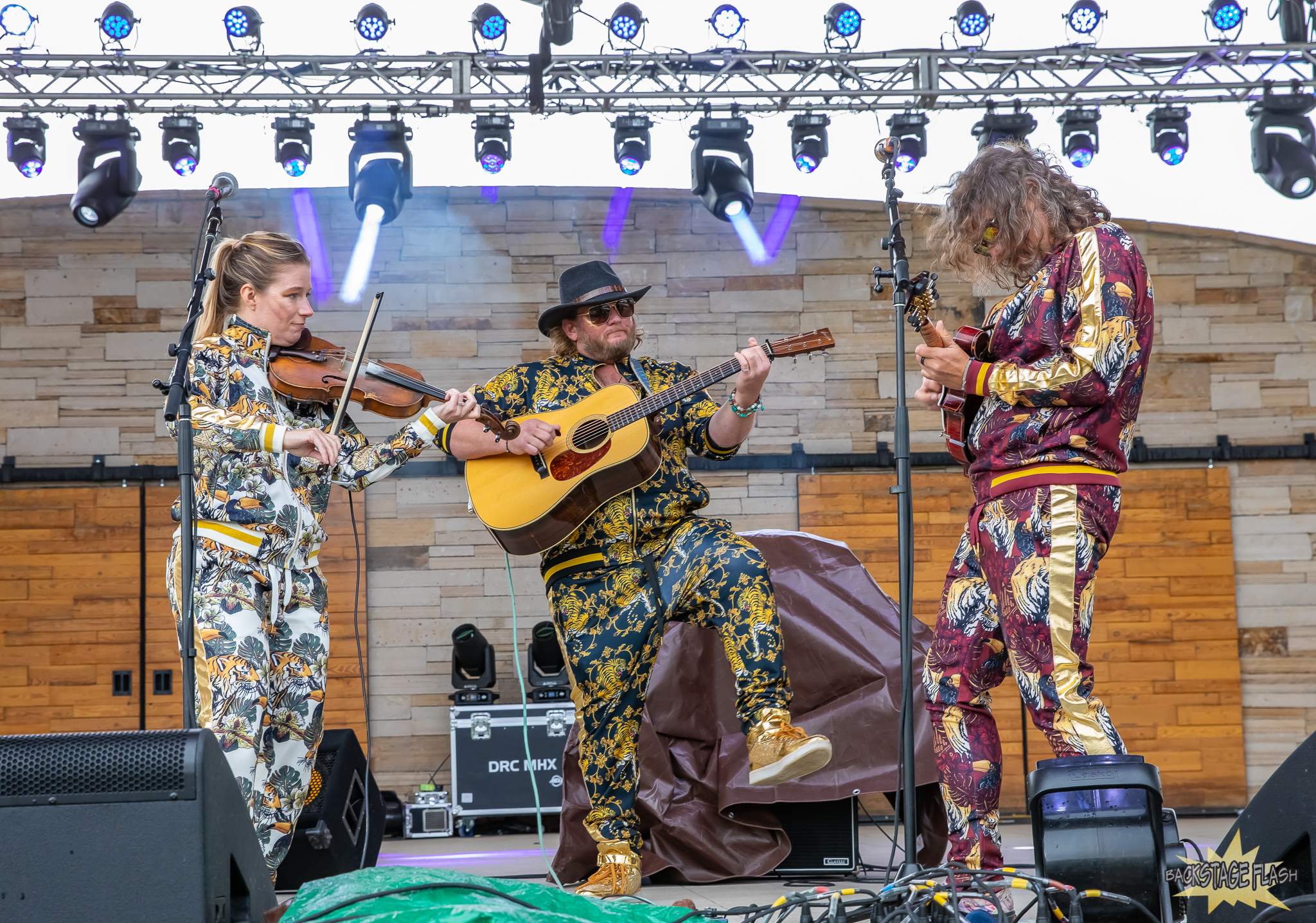 Thanks to the Winter Park and Fraser Chamber staff, volunteers, artists, vendors, and guests.