On the 48th anniversary of the Grateful Dead's legendary visit to San Francisco's Great American Music Hall (8/13/75), Dead Heads recently returned to see an all-star lineup of jam band stars recreate the show – and more – to benefit the Grateful Guitars Foundation. Not only were there star players, but also star instruments. It took a spreadsheet for musical director Alex Jordan (Cubensis, Midnight North) to keep things straight—check it out.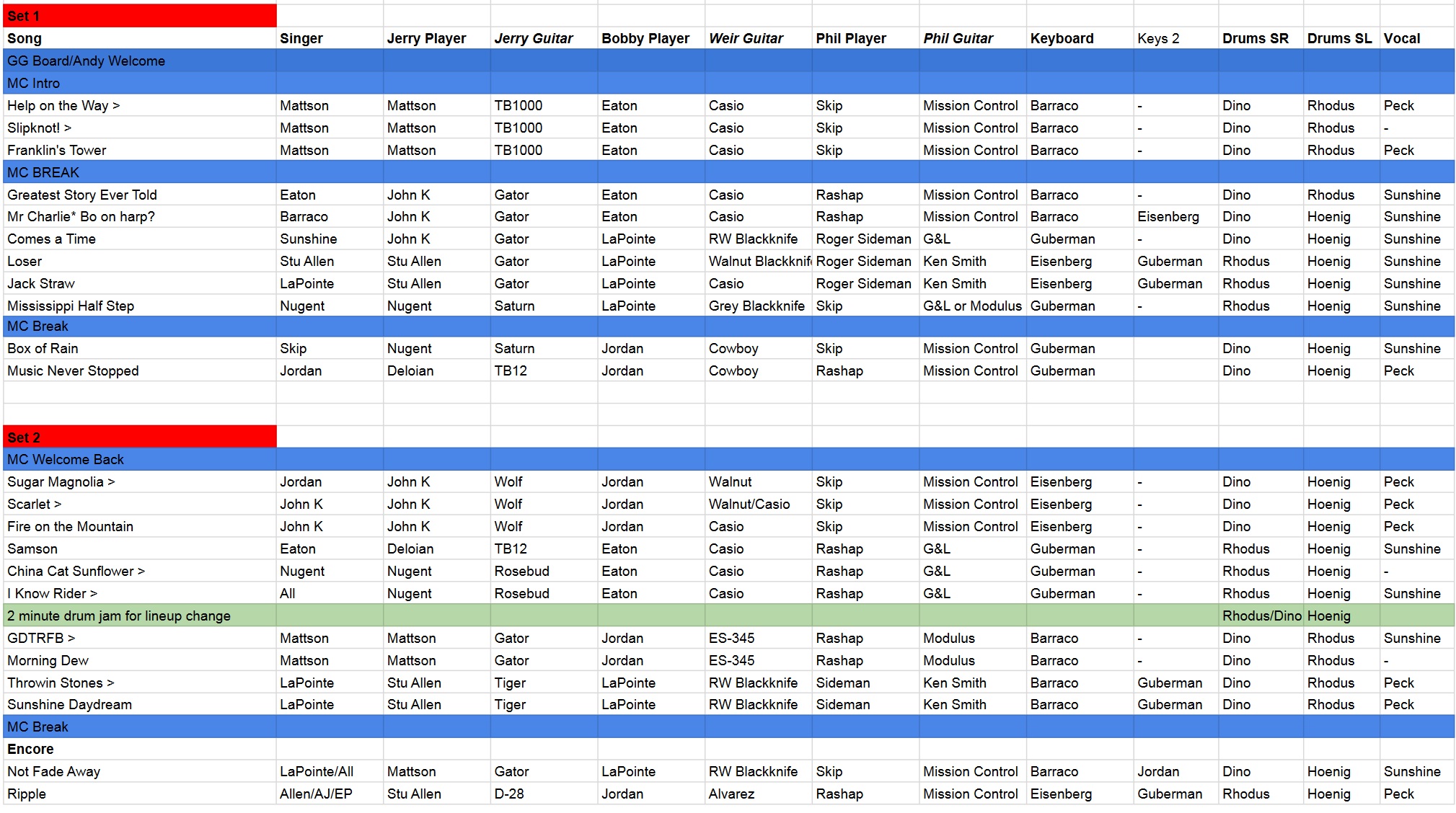 Not surprisingly, it was a fabulous show, from song list to players. And you can still catch it on nugs.net. If you're not a subscriber, sign up for a month at $12.99 – it'll be available until August 26. Go to 2nu.gs/gratefulguitars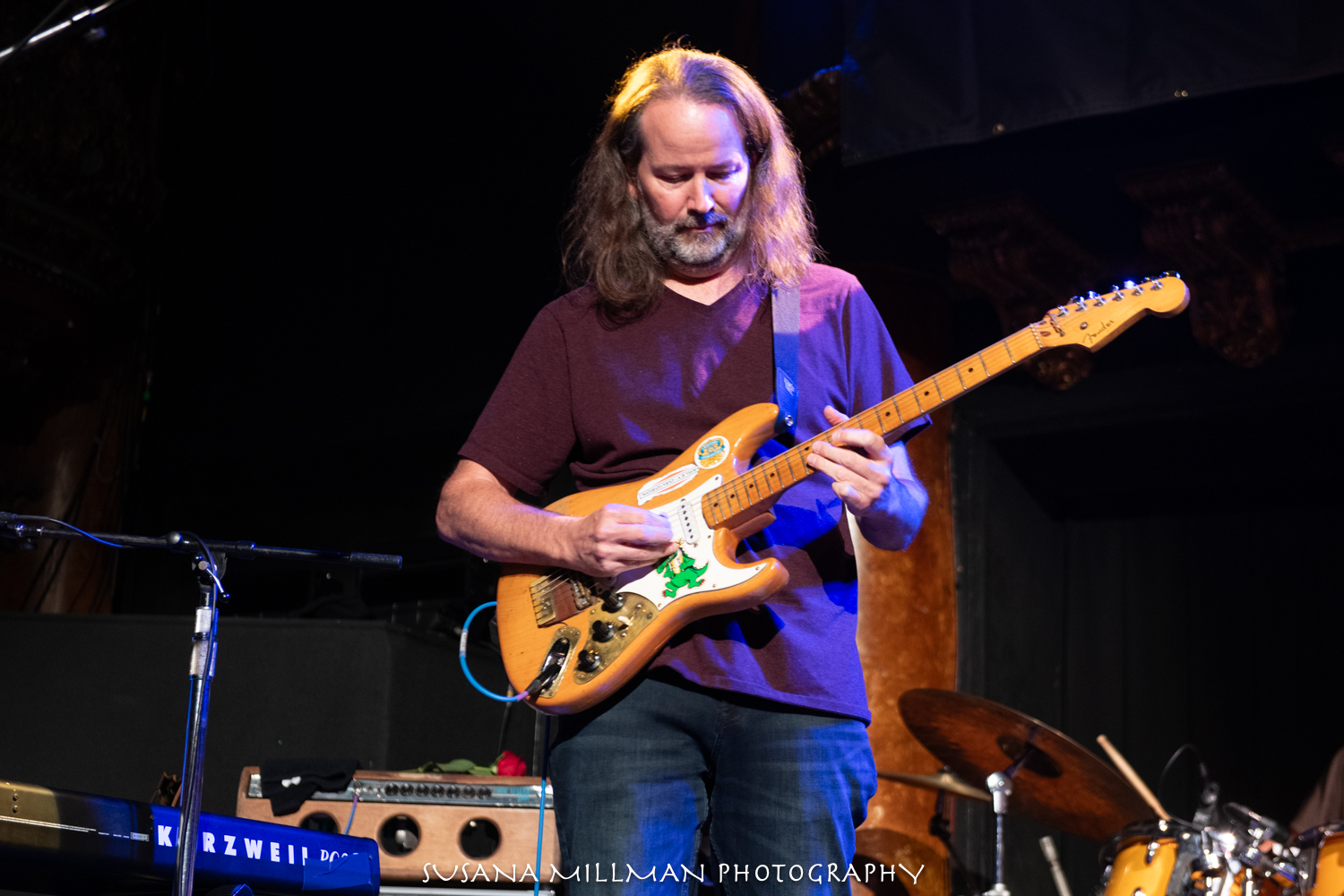 Some background: there is something a little magical about musical instruments, with their ability to translate ideas into sound and move hearts—our hearts. Grateful Guitars Foundation founder Andy Logan began to collect the model and style of guitars that Jerry Garcia and Bob Weir worked with. Eventually, he owned some of the instruments they'd actually played, including "Alligator" (a Fender Stratocaster Garcia played from 1971 to 1973 so-named because of a sticker on it) and the Martin D-28 with which he recorded "Ripple," as well as Weir's Modulus Blackknife (used 1983 to 1985) and a few more owned by Weir, as well as amps, speaker cabinets and keyboards all used by the Grateful Dead.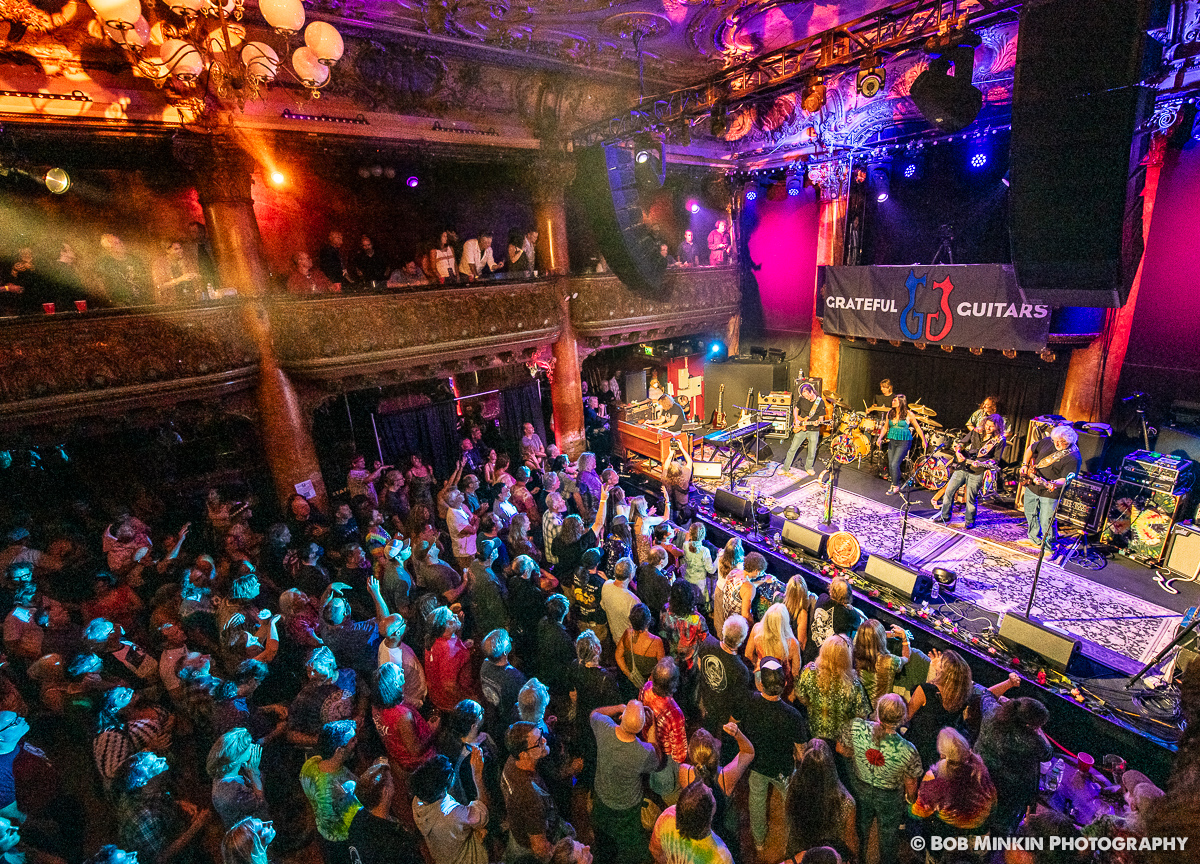 "These instruments should be played, not mounted on a wall. I wanted to share them with the fans and players who have loved the Grateful Dead, so that the jam scene is enlivened by their unique tones and historical significance," said Andy. Other folks, including Jason Scheuner, David Meerman Scott, and Nate Bidner joined him on the board, which lends them out or gives newly commissioned guitars to outstanding players.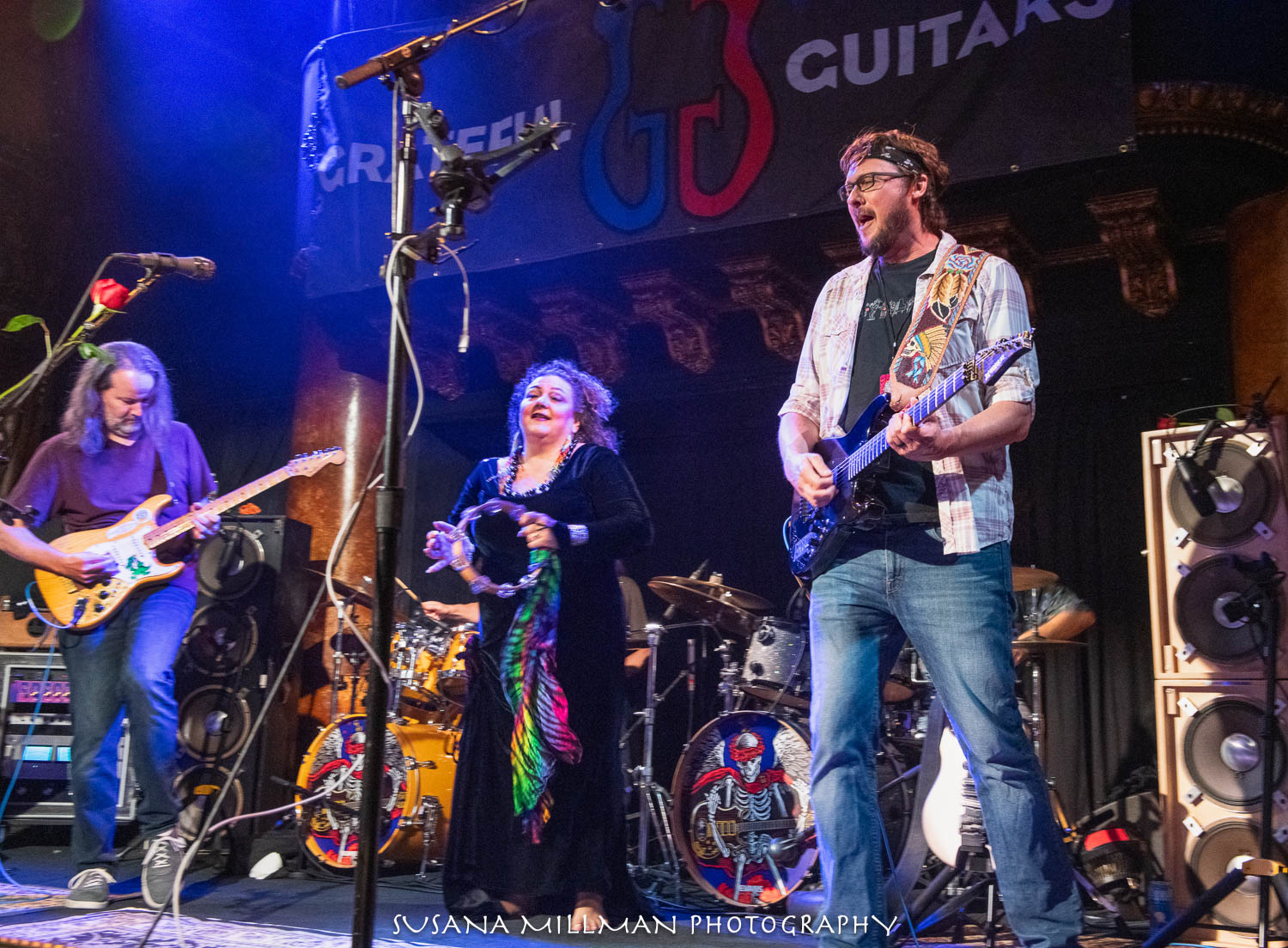 As the Foundation has matured, it has expanded its activities into presenting guitars to music education programs, starting with Blue Bear in San Francisco…there will be many more to come.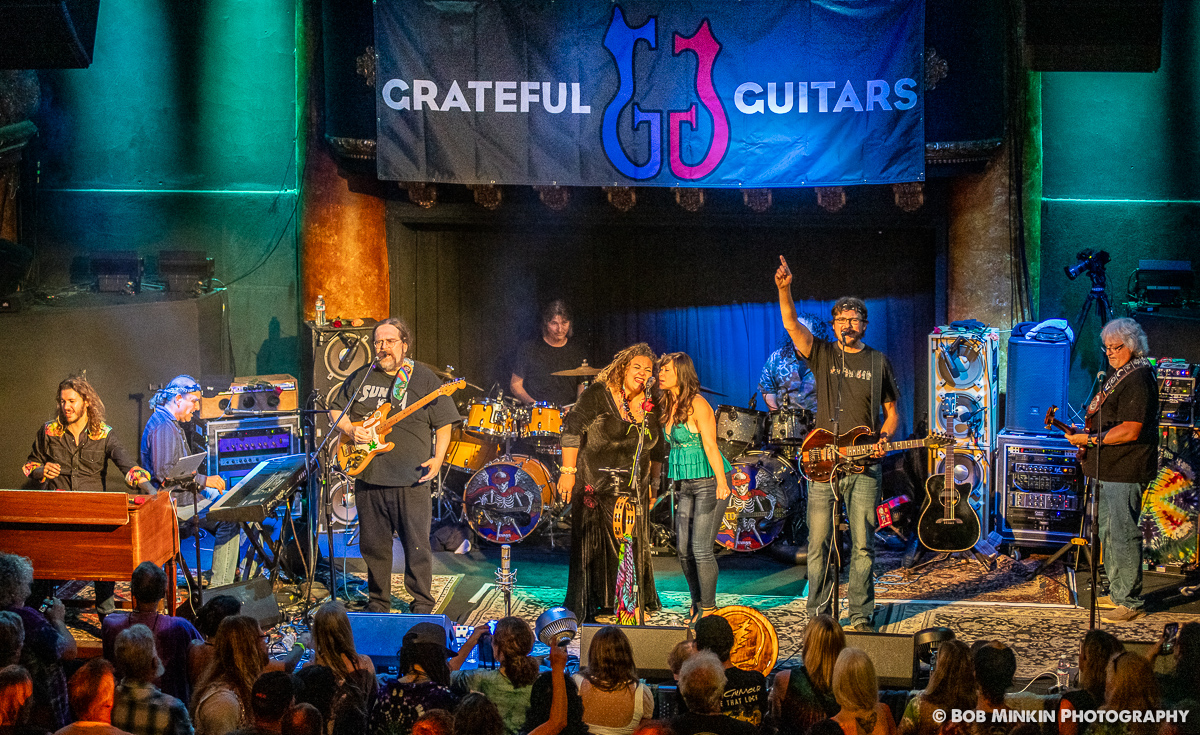 Most of Dark Star Orchestra, John Kadlecik, Stu Allen, Nate LaPointe, Scott Guberman, Sunshine Becker, Zach Nugent, Elliott Peck, and more found their way to the Great American, and it was amazing. Alex Jordan reflected on the show—"It was quite an honor to have been asked to be the music director for the show. With so many talented musicians involved, it was important to me to feature everyone adequately as well as craft combinations that were both fresh for players and interesting for the fans. Seeing it in action was incredibly fun." He went on, "The foundation has always been a shining light, supporting all levels of the Grateful Dead tribute scene and its expansion into supporting music schools is quite exciting. The core idea of bringing people together through music cannot be overstated nor overemphasized and we truly saw this in action at the Great American."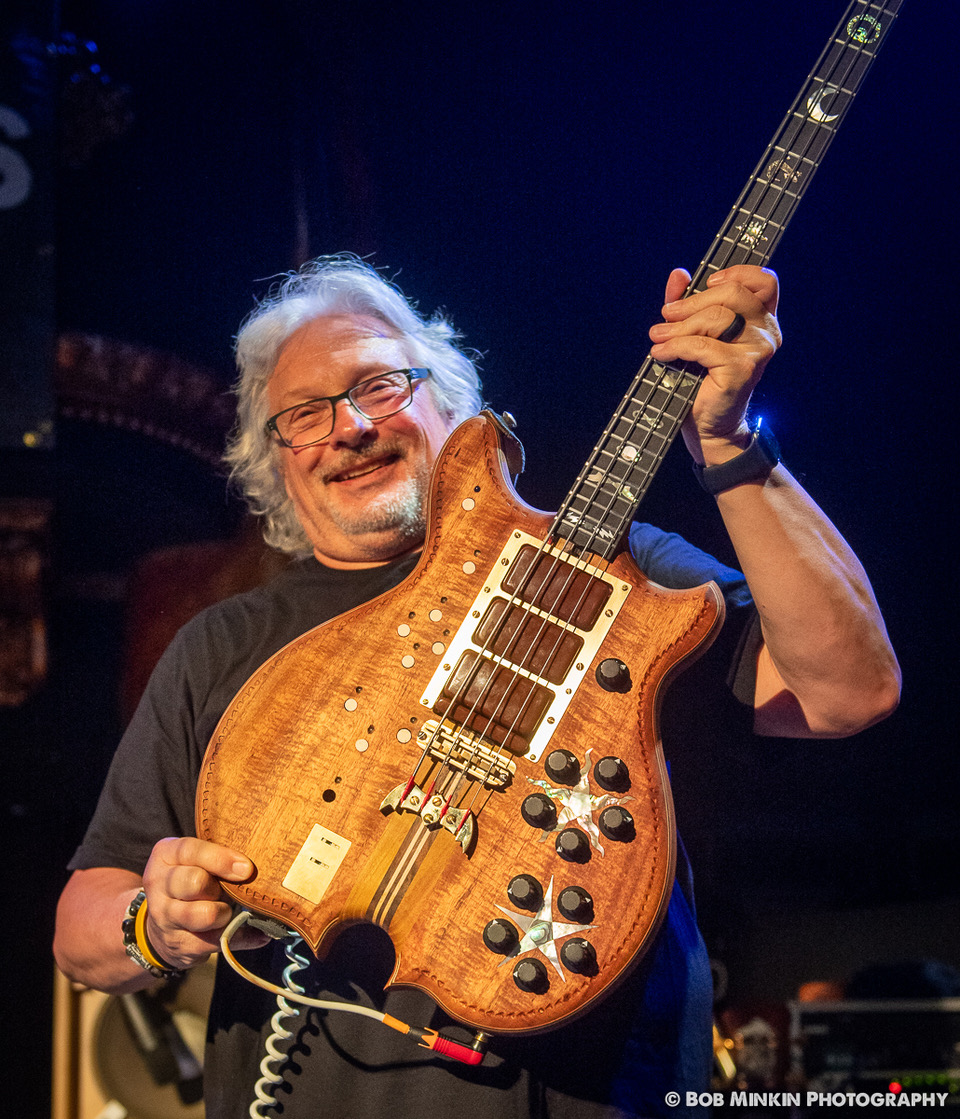 DSO's Skip Vangelas added, "Huge thanks to Andy Logan and the Grateful Guitars Foundation for their love and dedication to this music and culture. Their generosity in providing assistance to musicians and music lovers is unmatched. It's a great honor to be selected as the recipient of the first "Mission Control" replica bass guitar. I'm excited to get her on the road and played with the love and respect this beautiful bass deserves. Thank you to all who have made this possible and best wishes for the future success of this wonderful organization!!!"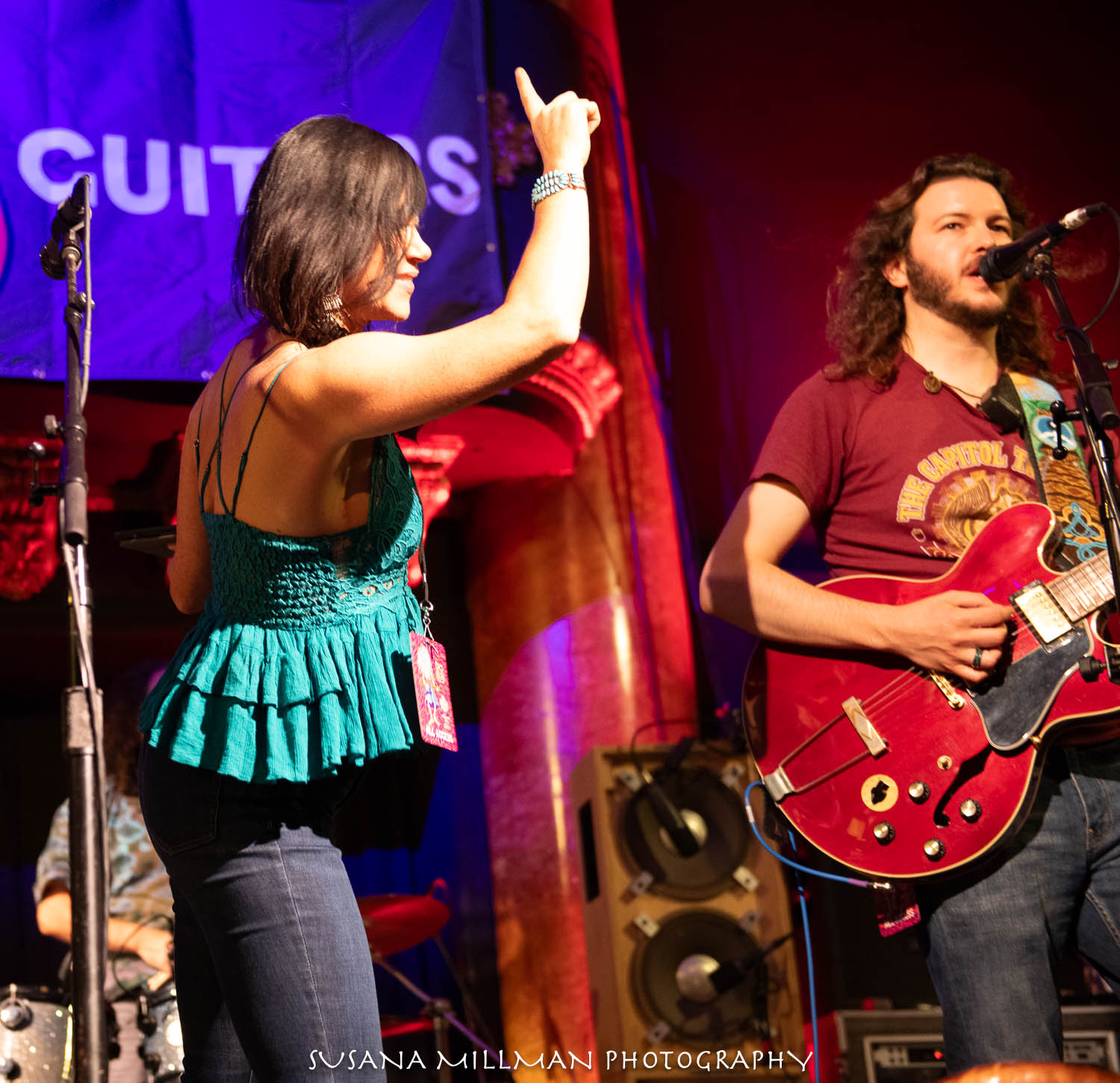 Let Andy Logan have the last words: "We are so thankful and blown away by the support for our inaugural benefit. We are especially grateful to the several players from DSO, John Kadlecik, Jeremy Hoenig, and Zach Nugent, who had shows back east on the 12th and still flew out early the next day to play for us. The music was exceptional and the entire evening was further proof that when we support each other, there is no limit to what we can accomplish in our loving community. With the sold out Great American Music Hall and successful silent auction, we will be able to arm more musicians from students to professionals with the gear they need to perform at the highest level and to kick off our newest program to inspire future generations of jamband players through support of regional music schools."
And we're grateful for that.