Amy Helm's silken voice weaves together her third solo album, What the Flood Leaves Behind. The lyrics reflect pain, truth, and beauty and asks questions that don't always have an answer. Recorded at Helm Studios in Woodstock, NY, What the Flood Leaves Behind is a shining example of Amy's spirit of collaboration. The ensemble cast of renowned musicians and producer Josh Kaufman (Taylor Swift's Folklore, Bob Weir, Bonny Light Horseman) position Amy Helm's powerful, emotive vocals to the album's forefront. Each track takes the listener on a soulful journey to finding their own truth while resting in a protected, peaceful state of bliss within Amy's musicality.
Born into music as the daughter of The Band's drummer/singer Levon Helm and singer-songwriter Libby Titus, Amy Helm was raised between Woodstock, NY, NYC and Los Angeles. She is a founding member of folk group Ollabelle and a longtime member of The Midnight Ramble Band. What the Flood Leaves Behind is her third solo album. Recently Grateful Web was honored to catch up with Amy:
AH: Hi, June, this is Amy, Amy Helm calling for an interview.
GW: Hi Amy! How are you?
AH: I'm good, thanks. How are you?
GW: Good, good. Thanks so much for taking some time with me today.
AH: Sure.
GW: Cool. OK, I have a couple, just maybe two, three, four prepared for you first. So I see that you are doing a live stream coming up with the release of What the Flood Left Behind.
AH: I am, yes. On Thursday I'm going to do that. (6/18)
GW: That got me thinking, coming out of the pandemic and the life that we've all been living, how has it been for you? Live streaming performances?
AH: You know, if I'm honest, I find live streaming a little odd. It's more organic when there are a few people in the audience. I did a few of them where there was no one really there except the people running the cameras. I completely appreciate that we're all just trying to get by, including venues. But for performing, it's just that there is such a symbiotic connection between the music and the audience. It's just... You are going to sing better and play better when you have someone listening to you. I think it's just physics. I think it's an empirical scientific law somehow.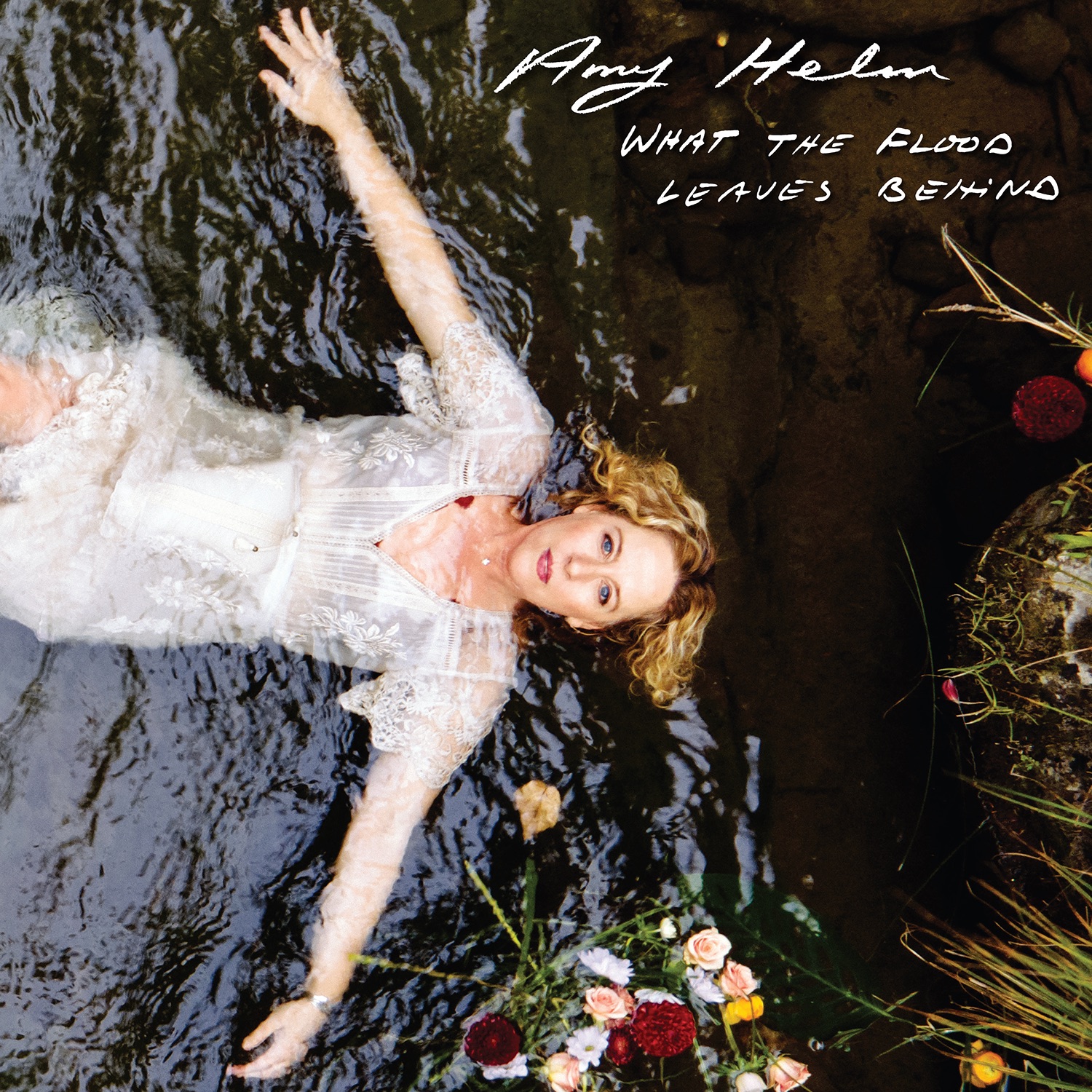 GW: Oh, definitely, they always talk about the energy cycle between audience and performer, so you really got to pump it up for this camera in your living room.
AH: Right. Yeah.
GW: Of all artists, you have lived so much music. That had to be kind of a new experience for you, eh?
AH: To do the live streams? Oh yeah. Yeah. I didn't…It was odd. It wasn't my favorite. I'm really happy to get back to it - singing live for people with no computers, no one plugged into a computer on - unless they absolutely have to have to take in music that way, which is surely the case sometimes. But yeah it was a new experience for sure.
GW: Can you run through the timeline of What the Flood Leaves Behind with me? Did this kind of push you outside of your boundaries? Did the isolation help you to make this new solo album?
AH: Yeah, well, you know, I recorded this album shortly before the pandemic, just a few months before the lockdown started.
GW: Oh wow! So you didn't get to road test these songs very much yet?
AH: I didn't get to road test it! I just did my first batch of gigs this past week actually singing the new material. So, yeah, it was interesting. It was a very, really inspiring and very intimate experience for me recording this album. So it was cool to make the record and feel so deeply connected to something, you know? I don't know if I've ever felt quite that connected to a record I've made. And then to kind of have a year to sit after having accomplished that feeling in myself as a singer. That was a pretty cool thing, actually.
GW: The anticipation.
AH: Yeah, yeah. That kind of acknowledgment that we give ourselves when we know we stepped out a little farther, we pushed our boundaries a little bit.
GW: That was a random note I had. Impact. Do you ever really know what's going to leave a lasting impact? You know, like we're in the middle of this fantastical recording session. Do you know that that's really going to hit later on? Or is that... You don't know until it happens?
AH: Right? So you don't know. You don't know until it happens. But interesting, worried about the impact of what I felt when I made the record, I felt like I had maybe revealed a bit more of myself or maybe gotten a little closer to the kind of storytelling I hope to do as a singer. It did have an impact on me as far as wanting to continue to push myself as an artist. And then you just hope that... I think our job is to move people. So you hope that someone's going to resonate with it and then your job will have been well done.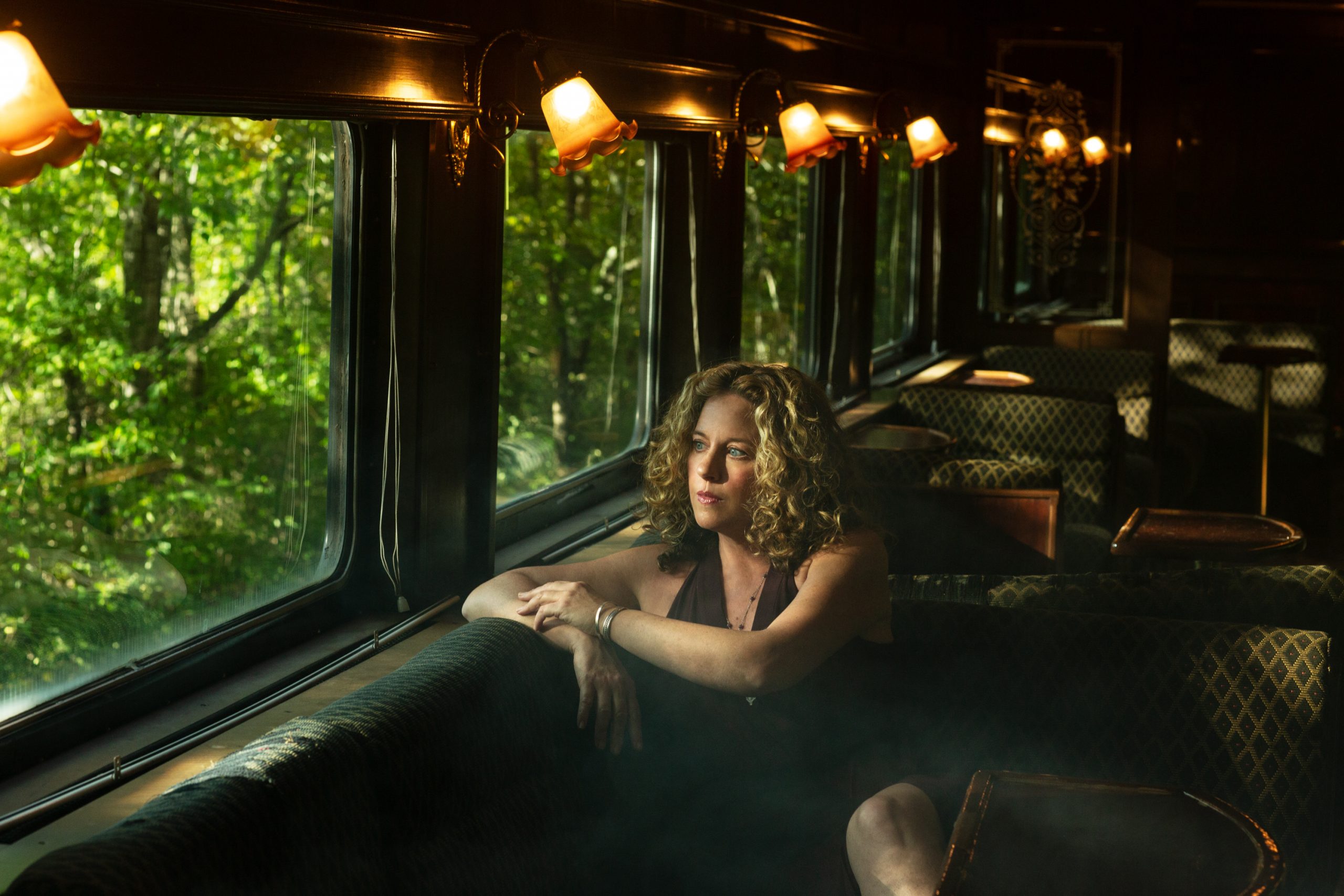 GW: Speaking of storytelling. Our Grateful Web readers would love it if you have any Jerry (Garcia) stories. Do you remember any time when Jerry crossed your path?
AH: Jerry Garcia. No, no. I wish! My only Jerry stories are just me on YouTube at 2:00 in the morning, watching, studying him, singing Stella Blue, and feeling like I might die because he was so incredible! ... (giggles) Feeling like I might just explode... I may have to lie down and just give it up after taking in his profound performances. But I don't have any cool personal Jerry stories.
GW: I see that you are doing a show for Jerry's birthday. August 1st at the Helm Studios, an Evening to be Grateful. It sounds exciting.
AH: I'm just a huge fan. My father obviously had ties to them and was friends with them and, you know, Phil Lesh and his family are good friends of ours. But no, I'm just a big fan. And the farther I go, the farther I get with singing, you know, the more deeply I start to respect and try to emulate and understand. Jerry Garcia singing. I'm just a huge fan of his vocals.
GW: Well, you're playing with Mikaela Davis at this Jerry Garcia Birthday show, right? You both live in the same neck of the woods. Have you gotten to see her play?
AH: Yes, yes. Yes. She's played at the bar. Yeah, she's wonderful. She's a very sweet girl and really talented.
GW: What does it mean for you to kind of reach back to this newer generation coming out? There are so many great players out right now that are under 30 years old and really representing the free spirit and goodwill of the Grateful Dead.
AH: Yeah, I love it. I connect. I always connect with the younger musicians in my community. I love being a mentor to them and working with people even younger than that. I work with a few of the teens in the community who are hoping to pursue music as a career. And I love it.
GW: I love that. I have one more question. I was looking over the timeline of things. I did not realize that Americana had not been a Grammy genre for very long.
AH: Now kind of a brand new made-up thing pretty recently.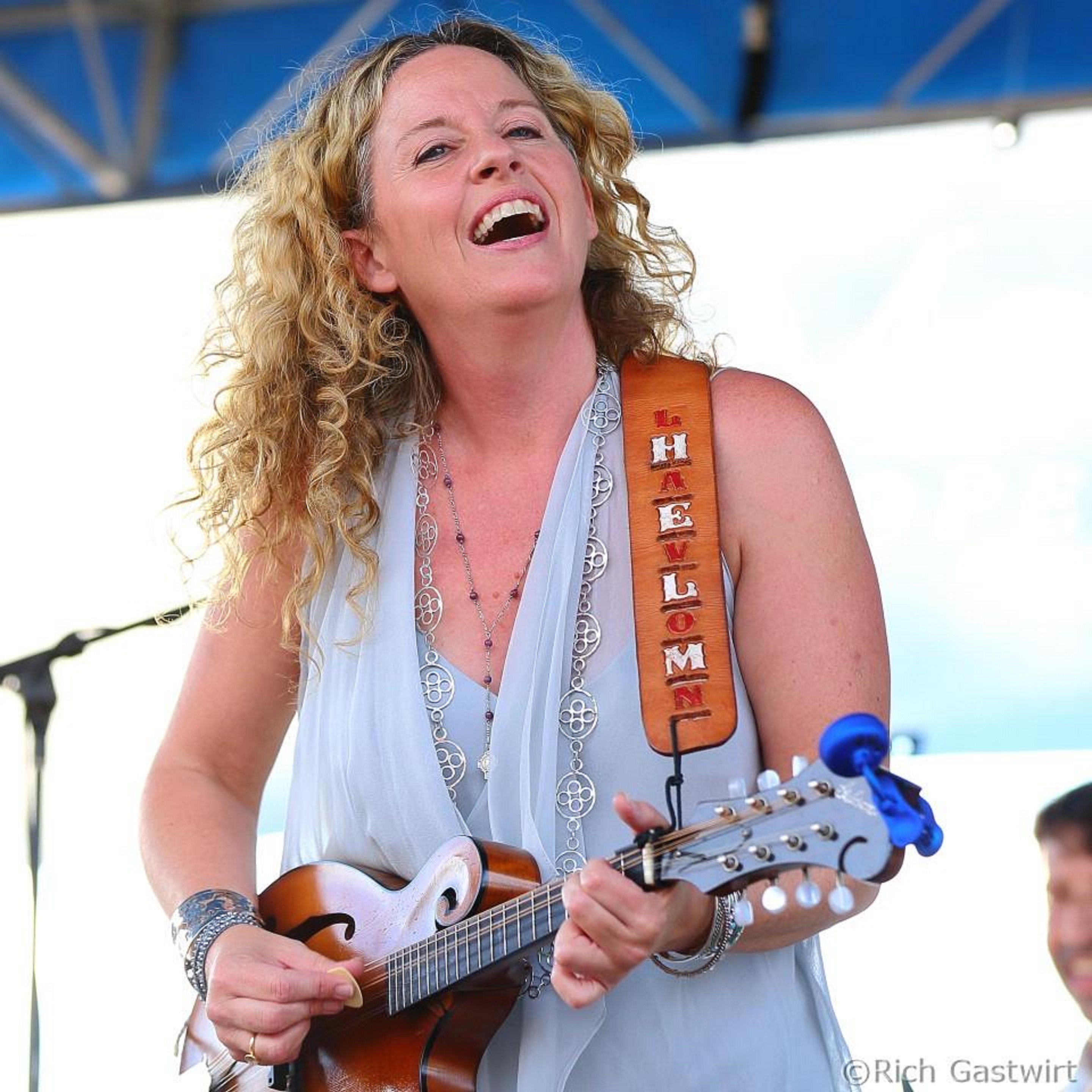 GW: I guess that's strange to me because when I think Americana, I think of, you know, roots music, like some dirt poor musician, what they lack in skill, they make up for in enthusiasm. Then you look at the Grammys and the list of Americana Grammy recipients, there is obviously your father Levon Helm being the first to receive that honor, Bonnie Raitt, Brandi Carlisle. Now, listening to What the Flood Leaves Behind. It's so polished and poised. Your voice is incredible. It's so beautiful.
AH: Thank you so much.
GW: Oh, no, thank you. It's fantastic. I was curious what your thoughts are on that phrase, that genre, "Americana."
AH: (laughter) Now, am I honest in this part of the interview? Or is this where I play nice? I'm going to. Well, let's see…
GW: I will go off the record.
AH: I will say it on record. You know, a lot of musicians, I think are confused by the term "Americana." I think that it is used as a catchall for a lot of genres which can sometimes have the negative impact of losing some great music. You know, when you have so many different artists and different genres kind of thrown into one net, the discovery isn't as clear of a lot of artists. So I wonder not about myself, but just in general, speaking about the Americana chapter of things and the genre that are we losing? Are we losing the capacity to shine a light on great people because there's too much to sort through in that category, do you know what I mean? And so that's something that it's very constructive criticism. And I think that a lot of musicians share that feeling with me that we wonder, and probably some industry people too, that it's convenient, but maybe not entirely. What's the word I'm looking for? It's convenient but maybe lacks the range and wits that it might need to hold all of that music. I guess I always wanted to sing rock and roll and soul music. And so I'm doing some muddled-up version of that. (giggles) So, yeah, that's what I would say about Americana. While, a great phrase and sometimes applicable, and also encouraging music fans out there to dig deep and find the things that you love because there's so much in there. You know, Americana is holding everything from traditional Cajun music to singer-songwriters who are doing tone poems, you know, you've got a range of stuff!
GW: It's hard to think because I thought jazz was uniquely American and I thought, Mississippi Delta Blues is uniquely American, but I was curious what you thought.
AH: Yeah, I think it could use a shake-up. And I say that with a lot of respect for all the people who are in charge of it.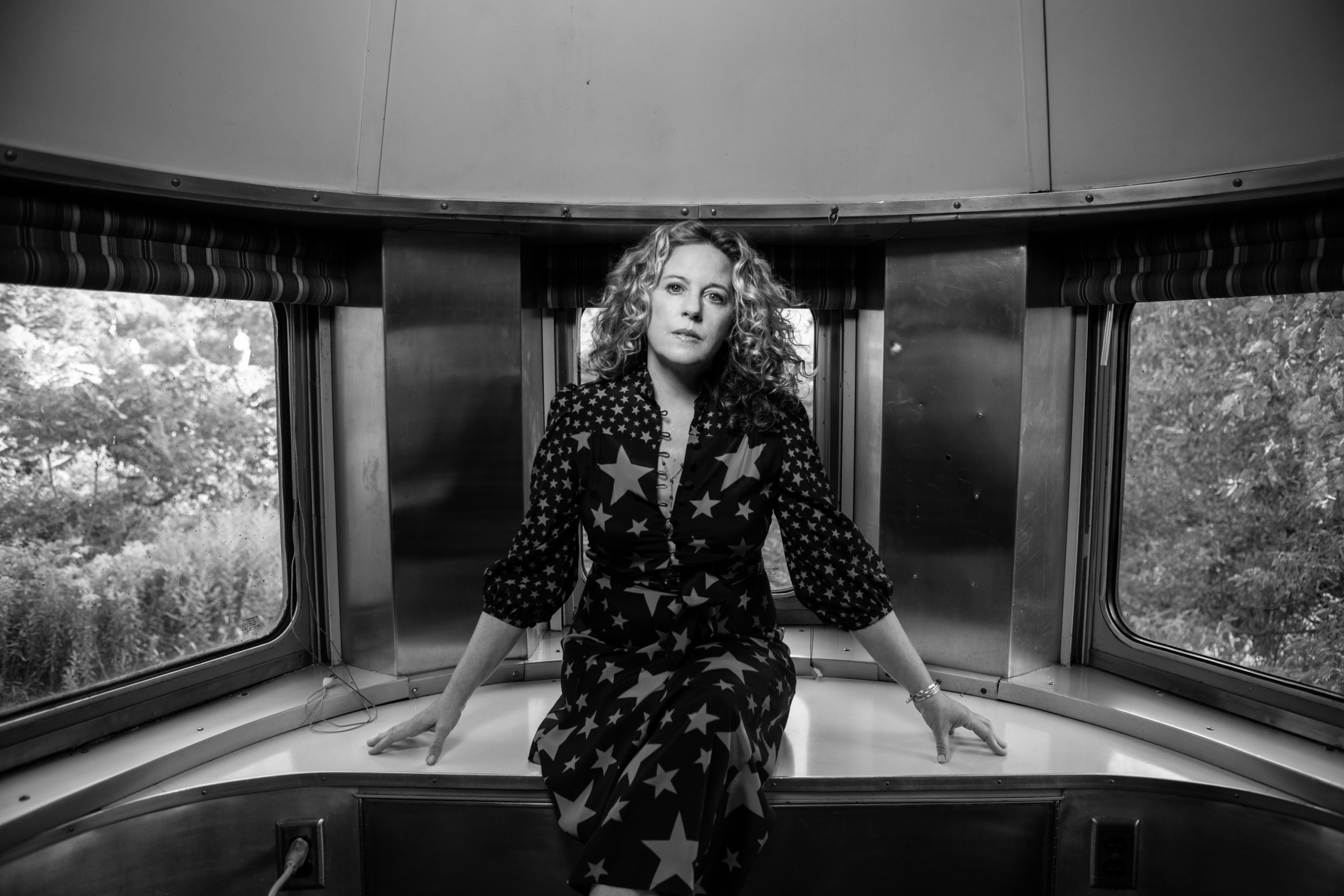 GW: Right. Well, excellent. It's hard to pick a favorite off of your new album. I love the lyrics. I love how a lot of the time you're asking questions without really seeking an answer.
AH: Oh, I didn't even think about that. It's cool. Thanks!
GW: Those are just some of the notes I made from the album. I've been spinning it like crazy since I got my hands on it. Oh, it's just amazing.
AH: Thanks so much. I'm proud of this one. I feel like that I got a little closer to something on this one. It feels good to have you hear that. I've heard that from a couple of people that seem to be resonating with it. That's great.
GW: Yeah, I can sense pain, truth, and beauty as the big themes on this one.
AH: Cool!
GW: I really appreciate your time today.
AH: Oh, man. Well, thank you very much, and hope to see you meet you in person someday. Come out to a show and you can.
GW: Absolutely. You can count on that!
AH: Okay. All right. Cool. Have a great day!
AMY HELM ON TOUR
6/19 – Woodstock, NY – Levon Helm Studios
6/20 – Hatfield, MA – Black Birch Vineyard
6/24 – New York, NY – City Winery New York
7/4 – Montgomery, NY – City Winery Hudson Valley
7/10 – Westport, MA – Westport Rivers Vineyard
7/17 – South Egremont, MA – The Barn at the Egremont Village Inn
7/25 – Charleston, WV – Mountain Stage
7/29 – Exeter, NH – The Word Barn
8/1 – Woodstock, NY – Levon Helm Studios