Andy Frasco is a live wire with so much love and attention coming at his fans, it's an unstoppable force.  Hit with an unmoveable virus, he has taken to the internet like a duck on a pond.  Check out his quarantine sing-along videos.  He's got hits such as Whitney Houston's "I Wanna Dance With Somebody" and most recently he has done an outstanding job with all his friends on his zoom rendition of Shania Twain's "Man I Feel Like a Woman." His heartwarming antics bring a smile to a cold time known forevermore as COVID-19. 
Grateful Web got to chat with Andy about his newest release Keep On Keeping On that will be available on 4/24/2020 with a vinyl format that has a groovy tye-dye colored vinyl if ya lucky. 
AF: Hey June, how ya doing?
GW: I'm alright. I mean I've had better days. Did you brush your teeth today?
AF: I sure did!
GW: Did you really? See, you're doing better than me!
AF: Dude I didn't shower tho. I'm on the every other day shower. Brushing my teeth, god forbid…
GW: I've been on an every other day realization so I wanted to know how you're living. Where are you quarantined at? Where are you hunkered down?
AF: I'm in Denver
GW: Denver? Nice.  Who is on your quarenteam? Who are you hunkered down with?
AF: Yeah, I'm loving it. I'm just solo, doing it by myself. I'm making funny lip-sync videos so I feel like I'm with everybody. My whole musician gang, so it's nice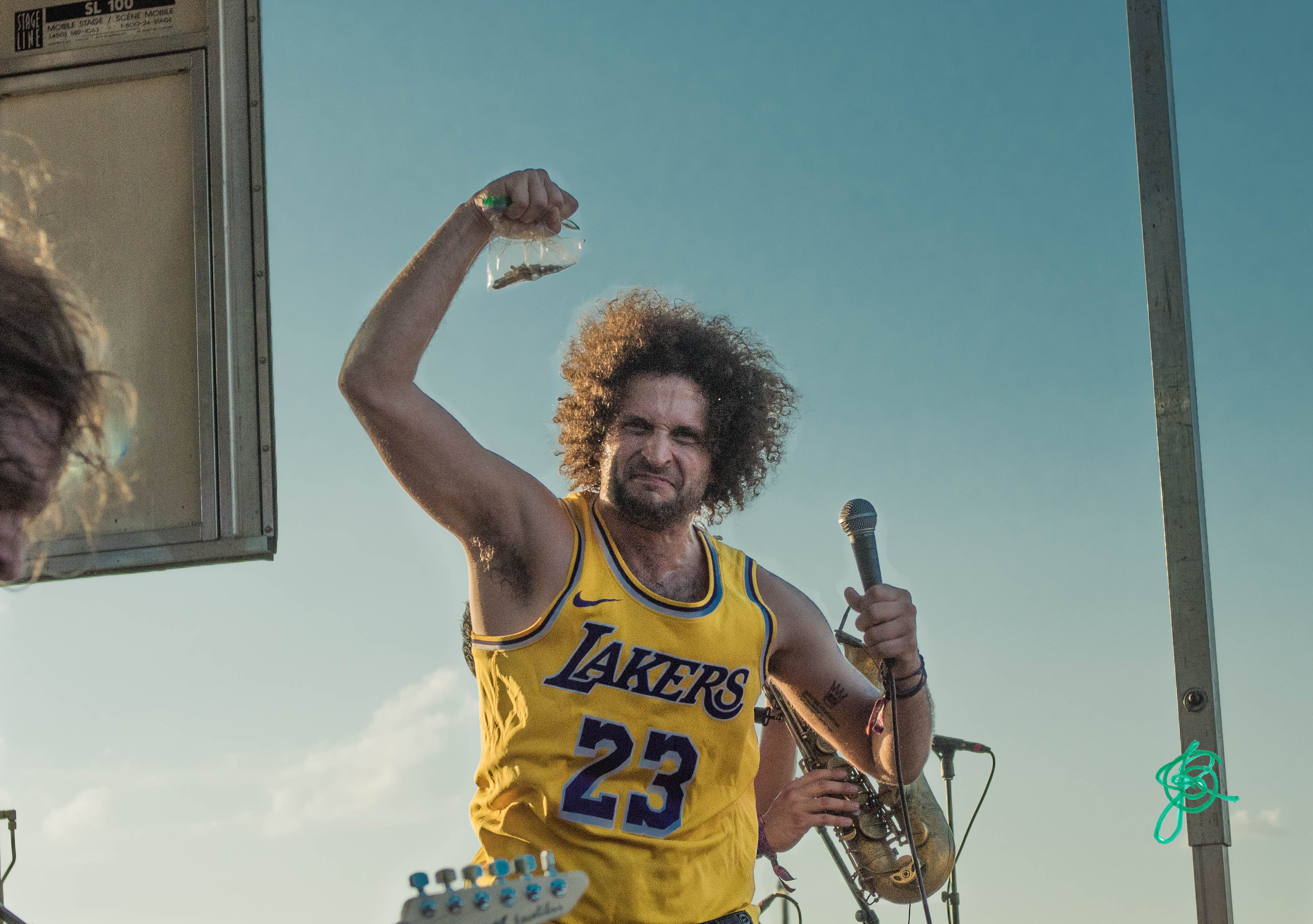 GW: Do you have any idea how many shares that "I Wanna Dance With Somebody (That Loves Me)" video has gotten?!
AF: No, I have no idea!
GW: I don't even know how you can figure that out with shares of shares and people sharing that!
AF: I heard it got almost a million videos and that is pretty cool. giggle
GW: I bet it did. Giggle I wanted to tell you that you introduced me to zoom and I feel oddly comfortable with you. Thank you for making those cuz now I'm not drinking alone.  You make me comfortable to drink on zoom. So, thank you.
AF: Oh yeah. We're all… This is our time. This is the musicians' time to let them be their complete selves! 
GW: Awesome! So I'm supposed to be interviewing you about the new album that comes out on April 24th, huh?
AF: Oh yes! It's coming out! Man, time is flying. I can't believe two weeks it's coming out, that is crazy.
GW: Is it two weeks? What day is it? Where are we… What's happening...
AF: I dunno. Let me check. Giggles I don't know either June. But hey! Yeah! It's exactly two weeks! 13 days…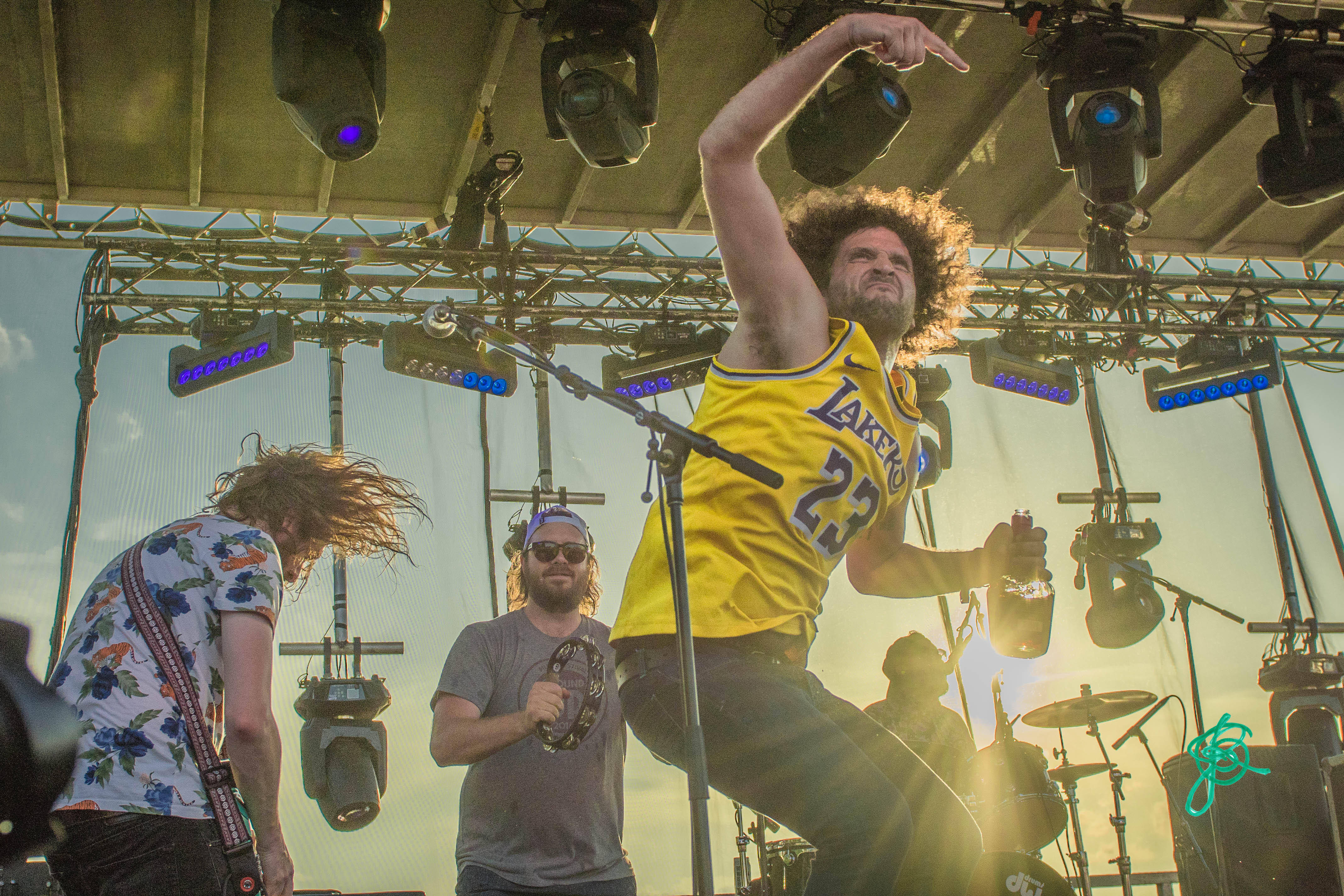 GW: Alright alright alright! So a question about your musical process.  I definitely noticed that in your lyrics you got words like cell phones and things that are so current.  How important is it to be timely with your songwriting?
AF: It's pretty important. I want to write stuff that's relevant because we're all addicted to our phones right now. I got a feeling we're all gonna be addicted to the same type of technology in another 50 years, prolly even worse. So I'm just started to talk about what these phones are doing to people.
GW: Heh. What do you think phones are doing to us?
AF: I think it's making us less in the moment. It's making us think about our lives in the past and how we should live in the future when if… If we just live in the present we'd be a lot happier.
GW: Amen. Wow. So yeah. You have such a doo-wop sound.  It's like Detroit personified. How influenced by Motown are you Andy?
AF: I love Motown. I love Sam Cooke, Otis Redding, Wilson Pickett. I mean, those are my guys. To hear their songs, to hear their soul, to hear their stories is beautiful to me. Yeah, Motown, I love that stuff. For sure.
GW: So, what? Are you like a piano-led Dave Matthews or what? How would you describe your sound? chuckles
AF: I'm like a… piano-led Wilson Pickett. I like Dave. I don't have a fiddle. 
GW: True, true
AF: But yeah, Dave's philosophy… If I can get anything from that and how he built a live fan base and kept everyone around, hell yeah! That's an honor actually, you calling me piano Dave! Fuck Yeah! Bring it on!
GW: can't… catch… my breath You're the man! What do you think of Lettuce?
AF: Lettuce as in the fruit? The vegetable?
GW: No, the band! I thought that was another comparable band. They've got the funk and you're definitely funky.
AF: Oh! Like Jesus!?! My homie Jesus?! Jesus! Dude! I love Lettuce! That's really cool of you to say that! Those guys are like gospel. They study funk. We just listen to funk. I guess you could call us the poor man's Lettuce. That's cool!
GW: The poor man's Lettuce! Hahaha, I love it! Okay, speaking of Lettuce, Sativa or Indica? 
AF: I can't, I'm not… I don't really smoke weed that much anymore. Only when I'm drunk. It gives me anxiety. The indica gives me heavy anxiety. So I'm gonna go with Sativa. 
GW: Nice! Yep, I like the saying, give me Sativa to change the things I can and Indica to deal with the things I can't. 
AF: I like that!
GW: So what TV host or just any host would you rather have interviewing you?
AF: Howard Stern, for sure.
GW: Oh yeah, that'd be a good one! Have you gotten close?
AF: Yeah we've done the Stern show three or four times now. I've done the wrap-up show so I've had like Harry Belafonte and all those guys interview me but I've got to be a little more famous before Howard will actually interview me.
GW: So here is my go at a Howard Stern question. Andy, is this the "Change of Pace" you were dreaming of? If not, can you paint for us what you had envisioned when you wrote Change of Pace?
AF: Like my life right now? Is this a change of pace you mean? Like the quarantine?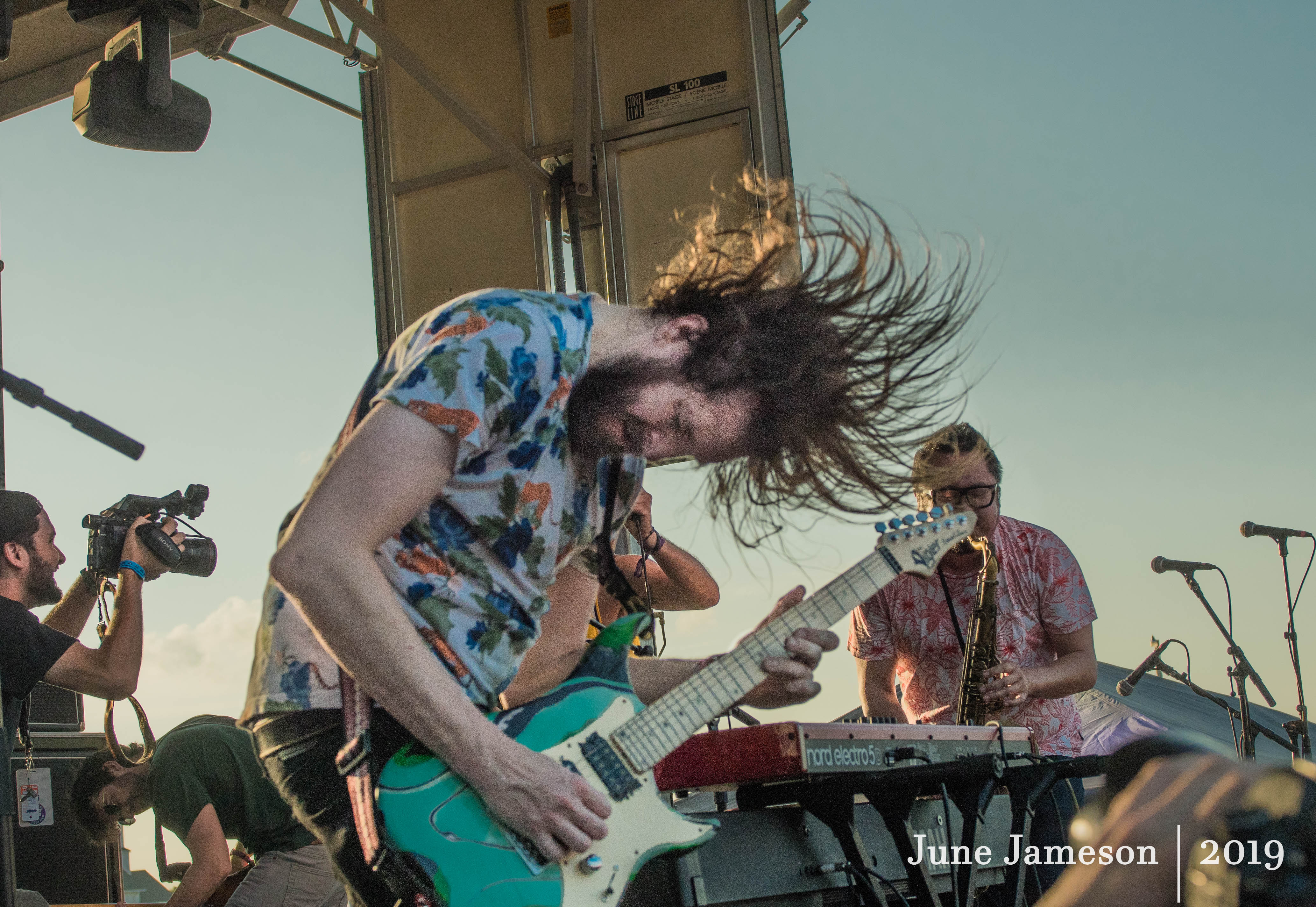 GW: I don't know, when I saw you play last summer it was all about Change of Pace… I'm looking for a change of pace… 
AF: Totally. I mean yeah, I feel like if you're not trying to grow, you're standing still. I'm always trying to change. I'm always trying to be a better person. Changing is always important to me. I think right now it feels good to have real change of paces. Not being on the road, living in a house, making… you know. I've been working on my editing skills, doing things. I've been making weird movies with all my friends in em, doing this live talk show thing on Thursdays. It's nice to recharge your creativity.
GW: Are you talking about World Saving Podcast? Is that on Thursdays?
AF: World Saving Podcast and then I'm doing a live podcast on Thursdays.
GW: Oooooh! What's that?
AF: It's called the World Saving Shit Show where I interview 3 people and I play games with them and then do 3 songs. It's like a new-age talk show.
GW: I love that! So, with a lot of your new releases, they talk about you being a mental health advocate.  What does that mean to you, being a mental health advocate?
AF: I mean, it's an honor for them to consider me an advocate. I'm just trying to speak the truth about how I go through depression n stuff. Thanks for calling me an advocate. I think it's important to talk about these things. I think people suppress how they feel cuz once again, our phones and social media. We only see the good things on social media. If we could focus on ourselves and all our flaws, be okay with our flaws, you know that is one step towards getting our mental stability back in line. 
GW: That is a delicate balance for you. One would think, you are on the road constantly. Especially at this time of year, you'd be gone and not coming back till October or something, right?
AF: Oh yeah man. I've been doing 250 shows a year for the last 13 years. It's just nonstop. It feels good to take a step back and have everything in perspective. I was wondering why I was getting so depressed, living my dream. chuckles I think I was just overworking…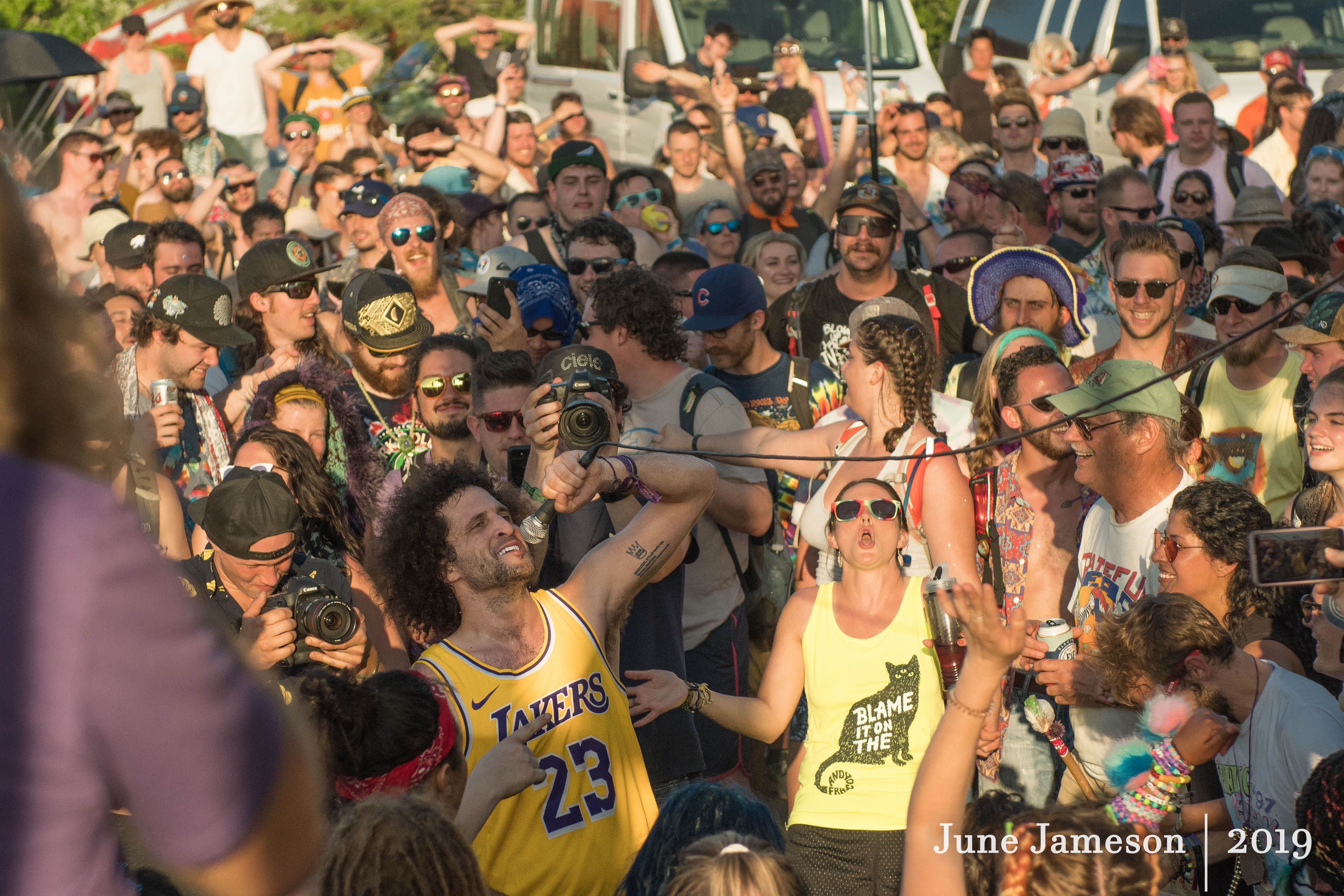 GW: Well yeah! 250 shows for 13 years is a heavy workload! That's insane! So speaking of live shows, here's a question. Do you crowd surf up or down? Obviously the crowd tosses you whatever direction but when you jump, which way are you aiming?
AF:  Oh dick down. For sure. Yeah, I don't have a big dick so...I'm not really worried about getting fuggin punched or somebody getting a face full of dick.
GW: Yaaaaaas. Okay, one more question for ya. If you were to design a postage stamp in honor of COVID -19, what would it look like? 
AF: A postage stamp?
GW: Yeah, I've renewed my love of snail mail through this. Whatcha think?
AF: I think it'd be a big couch.
GW: Nice. Sit the fuck down and stay the fuck home.
AF: Yeah. Exactly.
GW: Mountains or beach?
AF: I grew up in LA, I love the beach but I just moved to Dever and I am loving the mountains! I think 32-year-old Andy Frasco, I'm going to say mountains. 
GW: Tee shirt style? Deep V or crew neck?
AF: Man, I got a hairy chest so I like to rock that hairy chest anytime I want to. I'll do the deep V if I'm only wearing that but if I'm wearing a jersey like I basically wear every day, I'm going crew.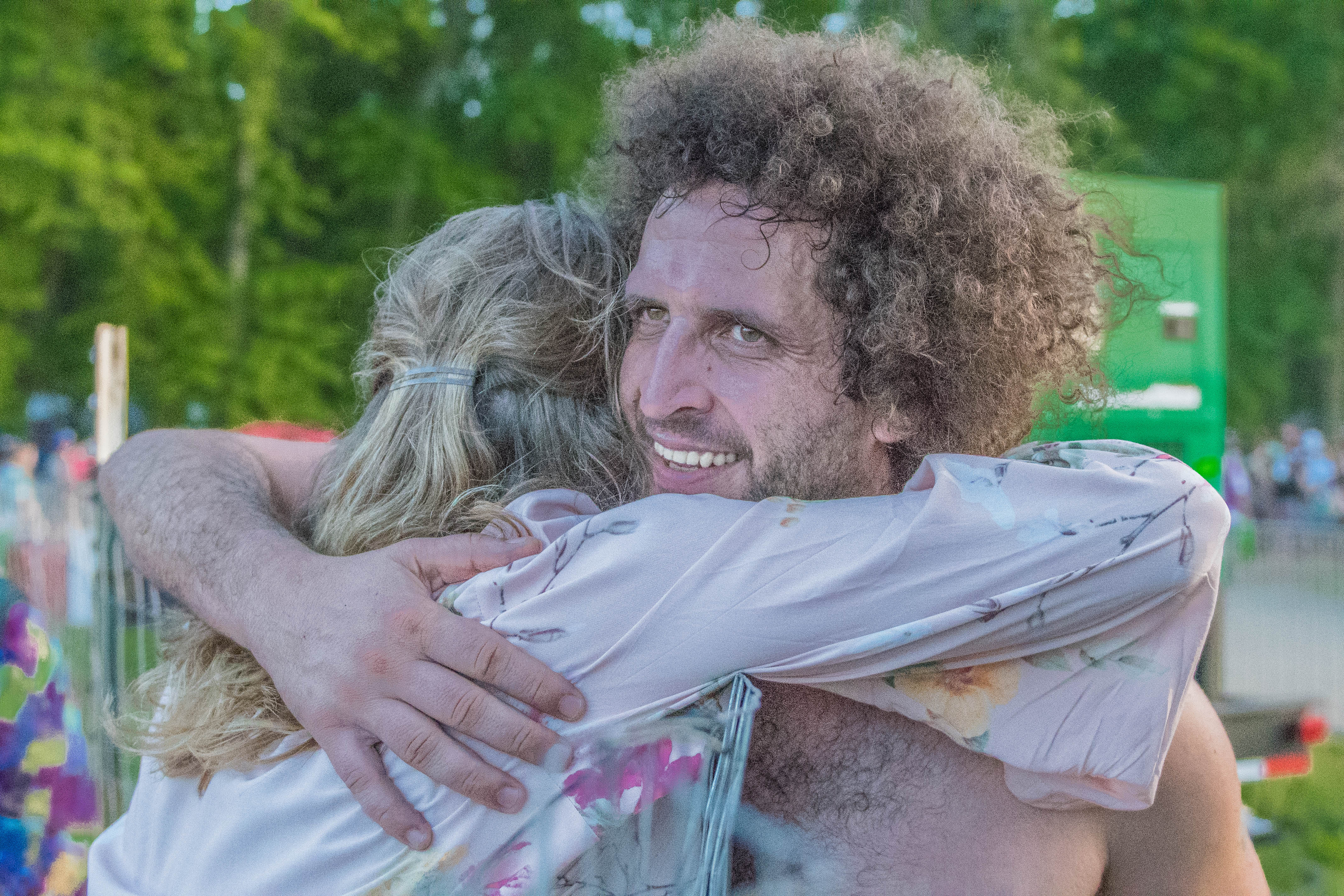 GW: Awesome! Well, that about wraps it up.
AF: Thank you so much! Let me know when it's posted!
Thank YOU Andy Frasco.  Thank YOU.