If you haven't been watching her already, Bronwyn Keith Hynes is definitely a player to keep your eyes on now.  IBMA's Momentum Instrumentalist of the year 2018 is set to release her first solo album, Fiddler's Pastime on September 4th. With the release of the album's first single, "Open Water," featuring guest mandolinist Sierra Hull, Keith-Hynes showcases the creativity of both her fiddling and writing abilities. Her inspired playing takes on textures and forms quilted together in a heritage of north to south and back up again. Born of an Irish father and a Southern momma, Bronwyn Keith-Hynes compliments a strong list of bluegrass jammers under age 30. Grateful Web had a chance to catch up with her about the new album at her home in Nashville, TN.
GW: Hi Bronwyn! Where are you at right now? What are you up to this fine morning?
BKH: I'm in Nashville, just had some breakfast and I'm sitting in my kitchen.
GW: Awesome! How was recording your solo album, as opposed to City on the Hill, the last album you did with your band Mile Twelve?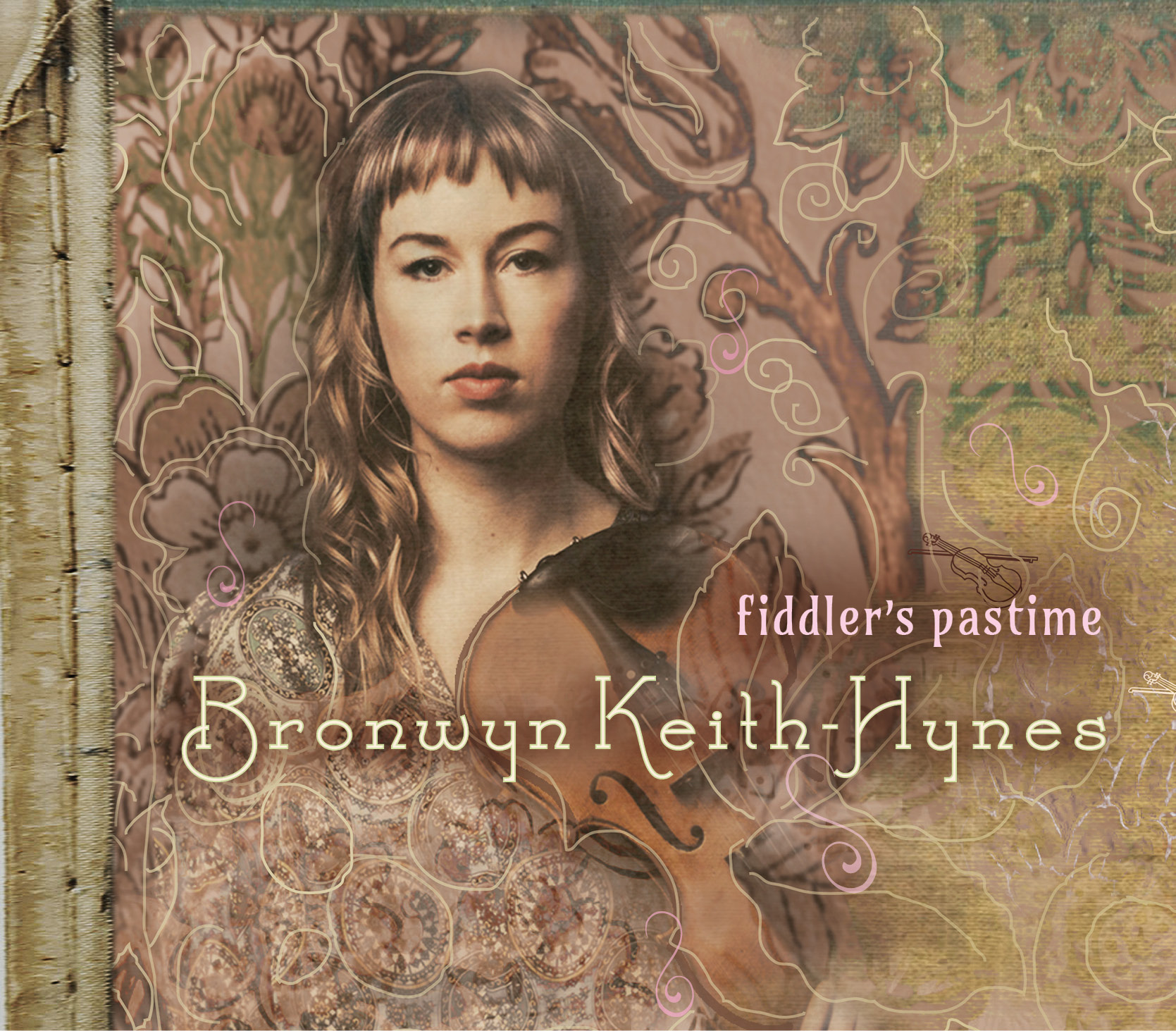 BKH: Well it was the first album that I've been in charge of doing. It was the first album that I've chosen all the material for. My producer, Wes Corbett, helped out a lot. It was really nice to have a sounding board for all my ideas. I would run a thing by him, both in terms of the covers I chose and the original tunes. The original tunes we share writing credit on. I would bring in a mostly finished tune and he would help flesh it out. He would suggest chord alternatives or little changes to the melodies which was really helpful.
GW: Yes I see he is featured on the tune Happy Hollow with you. How did that song come to be?
BHK: Yeah! Well, you know what? The first 6 months I lived in Nashville, I actually rented a room in his house which was really nice. I knew him from up in Boston, he was a teacher at Berklee College of Music.  I took lessons from him…
GW: Awww! So you are old friends?
BKH: Yeah, he took me in and let me rent a place while I got my bearings around town. We jammed pretty much every day! We'd play fiddle banjo tunes. That is what inspired me to make the record and have him be a big part of it. I really trust his musical judgment and I wanted a taste of that banjo fiddle sound because that was a big inspiration for the album.
GW: Nice! So before you moved to Nashville, you were in Boston. Looking over the body of your work, you can feel the north to south, Celtic to Bluegrass influences textured so skillfully.  I'm curious, how is the Boston bluegrass scene?
BKH: The Boston bluegrass scene is awesome! It's definitely smaller than the Nashville scene, of course, but it's thriving! Especially at the time that I moved there, I moved there in 2009. It was the first year that Berklee College of Music has just opened up their American Roots Music Program so I didn't really know… I mean that was the time I was going to college. I was college-aged. But it kind of happened; it brought in this huge flux of other kids my age that were playing old-time and bluegrass. The scene was already good but I think that program started and it made it even better.
GW: On that note, would you call it progressive bluegrass? Do you lean towards jamgrass at any time or…?
BKH: You know what?! Yeah! I mean, I like it all! I think this album, I mean, my band Mile Twelve leans more towards the progressive side of bluegrass. This album is a chance for me to go a little more on the traditional side. I guess there's probably not a lot of jamgrass on this but it's definitely something I like and would like to get the chance to play more of at some point.
GW: How did you go about choosing the title of this album? Fiddler's Pastime? I mean we are all passing time in different ways these days…
BKH: I recorded that tune on there. It's a Bill Monroe and Vassar Clements tune. There is a cool tradition in bluegrass fiddle albums that have the word fiddle in the title. I think there is a lot of… Randy Howard has a bunch of albums with the word "fiddle" in the title, Michael Cleveland, and a bunch of other folks. I kind of like that, ya know? Especially for a first album, it spells out what it is.
GW: Did it feel cool to call yourself a fiddler? I mean as opposed to being a kid and taking "violin" lessons. At this stage in the game…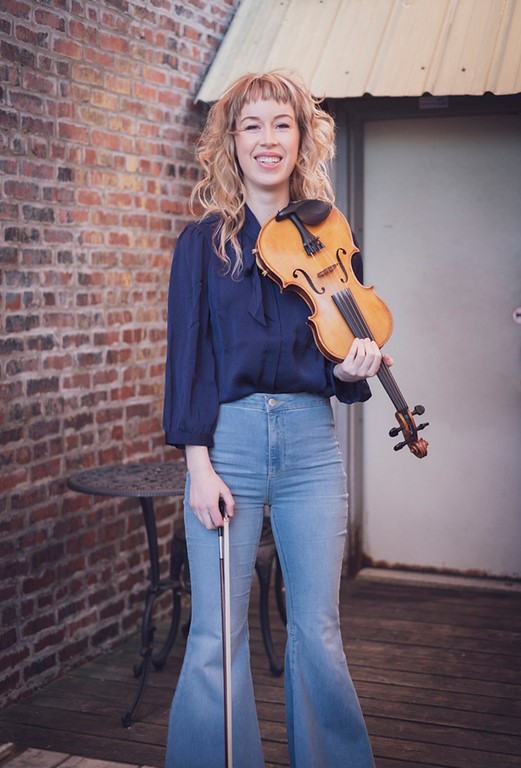 BKH: Totally. I think I've always identified as a fiddler.  I would do fiddle practice as a kid. I mean, gosh, I didn't really do much classic music growing up. I made it through the first Suzuki book, book 1, which is the not very impressive…
GW: Allie Kral, of Cornmeal and now she is playing with Yonder Mountain String Band, was a trained Suzuki player…
BKH: Oh cool!
GW: Yeah, I noticed that you kinda play like her but you are all over the place! A little bit of the mimicking sounds but a lot of really beautiful sounds and melodies layered in as well. You create these soundscapes that really take the listener on a journey.  So you started with Suzuki and then what? How did you end up at Berklee College of Music? How long have you been playing?
BKH: I started when I was three, with the Suzuki stuff. My Suzuki teacher would also teach me fiddle tunes. I think she liked to incorporate that in for the younger kids. I gravitated way more towards the fiddle tunes. I didn't practice the Suzuki tunes, I only liked the fiddle stuff.  A couple years in, I think I was maybe 7? My parents asked me if I'd like to find a fiddle teacher and get even more serious about playing. I was living up in Vermont then. The fiddle teacher they found was this lady named Beth Telford who played Cape Breton fiddle. I got really into that. I did that hardcore for a couple years. My family moved to Charlottesville, Virginia when I was 10. There was no Cape Breton fiddling down there so the closest thing that I could find was Irish music. I got really into Irish music. I've also got a lot of Irish family so I ended up going to Ireland a lot.
GW: You've got a good Irish name, Bronwyn!
BKH: Yeah For sure! It's a funny coincidence. It's not exactly why I got into Irish music but it helped. So I did that until I was about 16 when I started hearing bluegrass at these fiddle camps I went to. That got me interested.
GW: Here you are with Tim O'Brien on your album! How was that?
BKH: Oh my gosh! It was amazing! And terrifying. He is such a musical hero to me.  I had this moment when we sat down and put on our headphones. I heard his mandolin coming through my headphones and I had this moment of freaking out! I heard that sound on so many albums before and was like, 'Oh my gosh! It's going to be on MY album now!' I'm gonna be on it too!
GW: So he played mandolin, did he play any other instruments?
BKH: No, but he sang. There's one track where he is kind of the featured artist. It was actually really cool;  he set music to an old Irish poem from the 1800s by Thomas Moore. He had come up with his own melody when I asked him what he wanted to play on my album, he suggested it.  It felt perfect. So he sang on that and then he also sang tenor on two other songs which was really cool. Ya know, it's Tim O'Brien. He's the best!
GW: No kidding. So that is how those lyrics came to be on the album, tell me more about other vocals on the album. What is that story with Natchez Whistle? It was such a pivot song on the album, from Happy Hollow, this amazing instrumental, to something completely different with Natchez Whistle.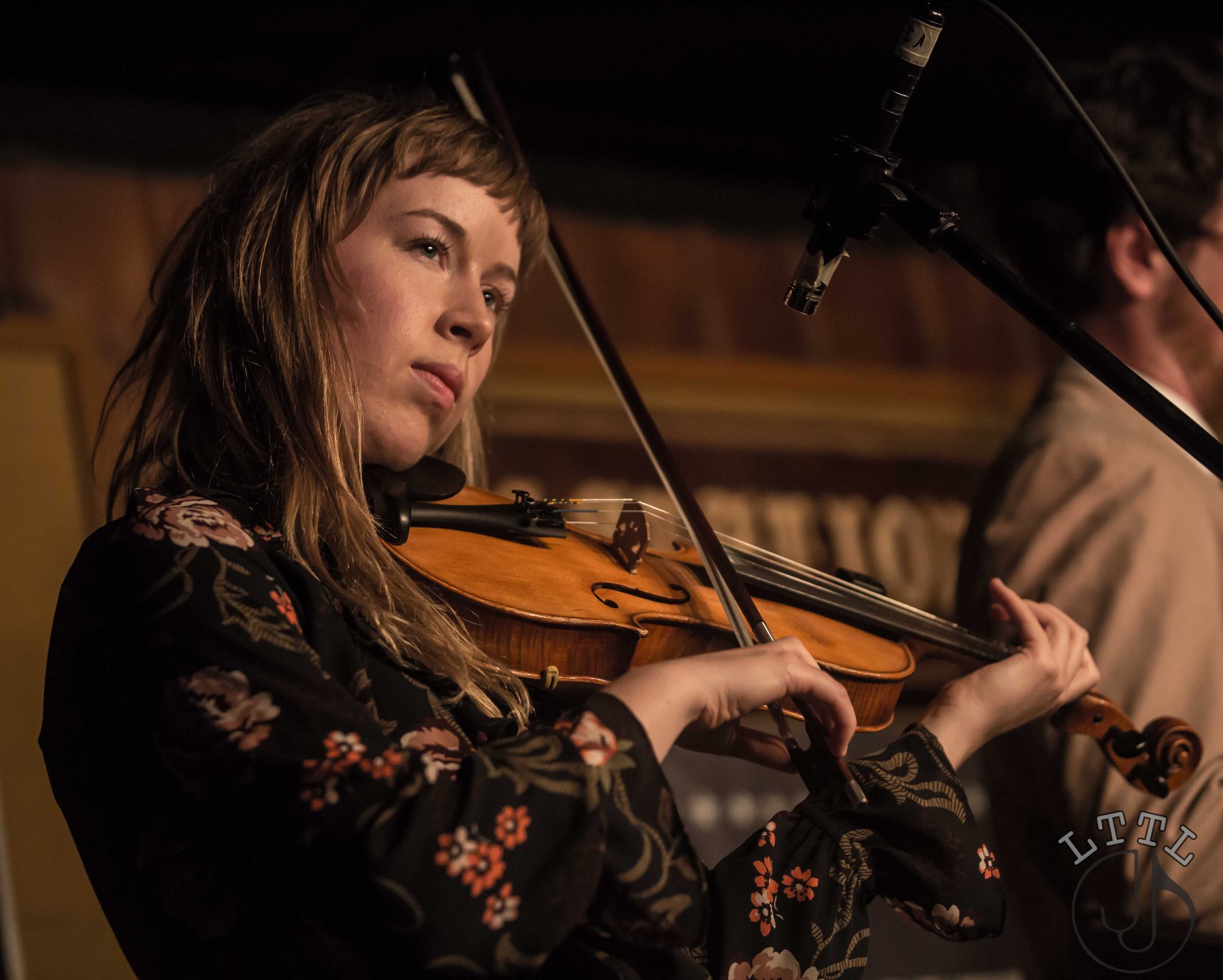 BKH: Yeah, so that is actually a John Hartford song. It kinda got re-imagined. Chris Eldridge sang on that one. I think when I sent him the Hartford version, I was imagining more of a bluegrass treatment to it. Then he came back with this really cool fingerstyle guitar treatment which I loved. It seemed like it needed something different, a stripped-down instrumentation. We just had that, bass, and myself.
GW: So have you ever played the John Hartford Festival in Indiana?
BKH: I have not! It's on my list. I've actually been spending a lot of time on the Cumberland River these last couple months, pretty near to John Hartford's house. It's kinda cool to see it from the river. (Bronwyn is pretty good at fishing!)
GW: Grateful Web is based out of Boulder, CO but I live in Illinois so the Hartford Fest is not too far…
BKH: I've heard it's a great one!
GW: Oh it is! It's pretty great. That was gonna be another question I had for you. I know you've played Grey Fox Festival, Green Mountain Festival, but have you made it to Telluride yet?
BKH: No! But my band was booked at RockyGrass this year!
GW: Heartbreaking!
BKH: We were supposed to play for the academy and throughout the weekend.
GW: Did you get rescheduled?
BKH: Um…I think that's the plan. I'm not sure if they are even making the plans for next year yet though… Everything is so up in the air.
GW: Ahhhh, bummer. Well, I have one last question for you. At this point, what direction will go now? Are there some folks you would like to collaborate with?
BKH: Man! I think the next thing I'm planning on is another Mile Twelve album.
GW: Awesome!
BKH: We were toying with the idea of doing it this winter but I think everything got pushed forward with COVID but yeah! I think I want to sit on this solo album and focus on Mile Twelve for a second and then, ya know, come back in a couple years and do something else.
GW: That will be exciting! So the album comes out on September 4th. Are you planning to release any more singles before then?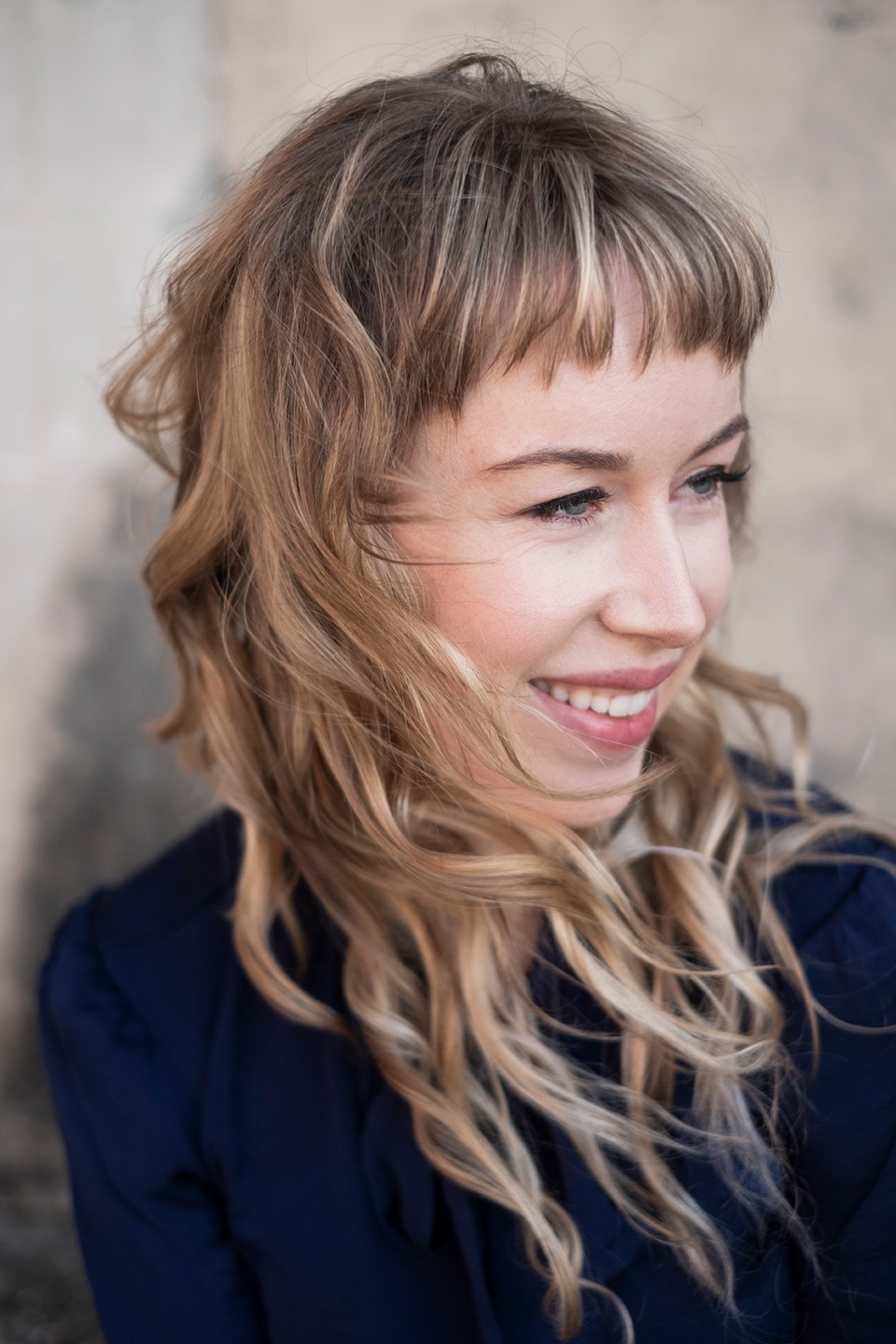 BKH: Yes! I think I'm planning to release one more, the track Last Train with Sarah Jarosz. (Due to be released on Friday, August 21. Pre-save the track on Spotify with this link)
GW: Yes! Awesome! Well thank you so much for taking some time out with us today. We look forward to all the good things coming your way.
BKH: Absolutely! Thanks for talking! Hope to see you at Hartford Fest one of these years.