Childhood friends and bandmates of Brothers Gow are increasing their tour dates and broadening their live show reach.  Amid the bands busy schedule, Brothers Gow finds time to support their foundation which provides musical instruments to surrounding grade schools in the local San Diego school district.  Kyle Merrill and Ethan Wade of Brothers Gow talks with Grateful Web before sound check at their show in Boulder, Colorado.
GW: You guys are from San Diego?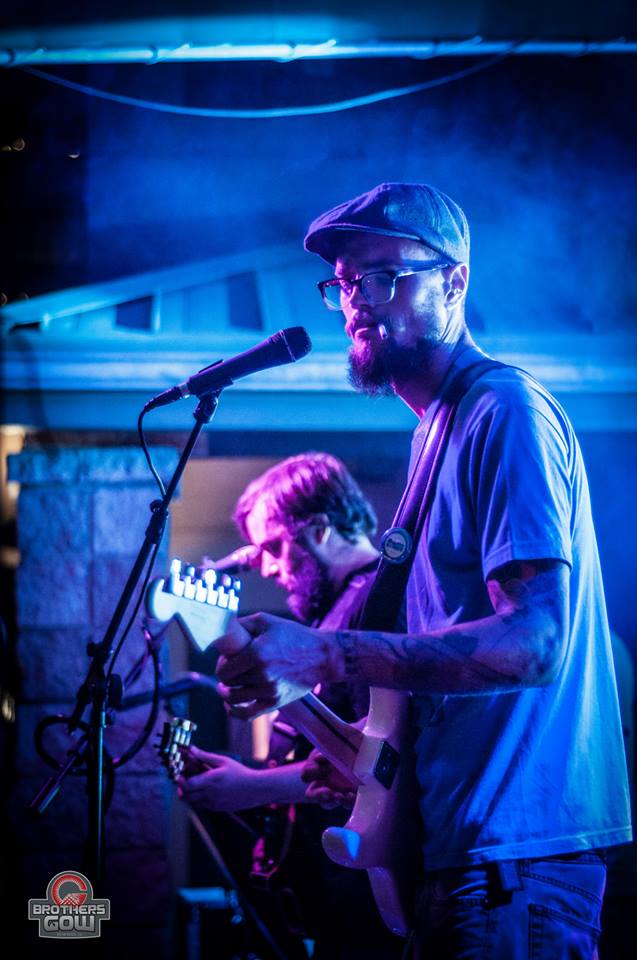 BROTHERS GOW: We've been there for three years.
GW:  Not Flagstaff?
BROTHERS GOW:  That's were we started the band.  That's where we all went to college and kind of started it there.  We kind of started it there for fun, something to do.  After a few years, we thought, 'whoa', let's keep doing this.  This is awesome.
GW:  Why go to San Diego from Flagstaff?
BROTHERS GOW:  Flagstaff is a small town.  There's only one place we can play in Flagstaff.  We wanted to go to a bigger city to see how we can do.  We went to San Diego on a tour.  It was so beautiful.  The show we played was packed.  The first time we ever played there we thought let's move here.  A month later we went there. 
We lived in Concord for a year after college…east bay, east of Oakland, strip mall city, terribly slow for us as a band.  After that one show [in San Diego], we went home and packed our stuff.
GW:  San Diego is bigger with lots of people?
BROTHERS GOW:  There are lot of cool venues near the ocean.  Naturally, there are a bunch of people there already.  It was cool.  We were feeling the way the town felt – reminded us of college with the ocean, small town yet a big metropolitan area. 
GW:  Your latest album is Reflection.  Your fourth album.  It sounds great.
BROTHERS GOW:  Thanks.  We're definitely happy with it.  It was a lot of cool songs that we wanted to hear how it would go in a studio setting.  We're pleased with the results.  We're looking forward to making another one.
At this point, we're not focused on when we're going to released an album.  All the cards would have to fall at the right time.  Our biggest focus is touring.  In the next six months, we won't have time to think about it. 
GW:  Think about the writing?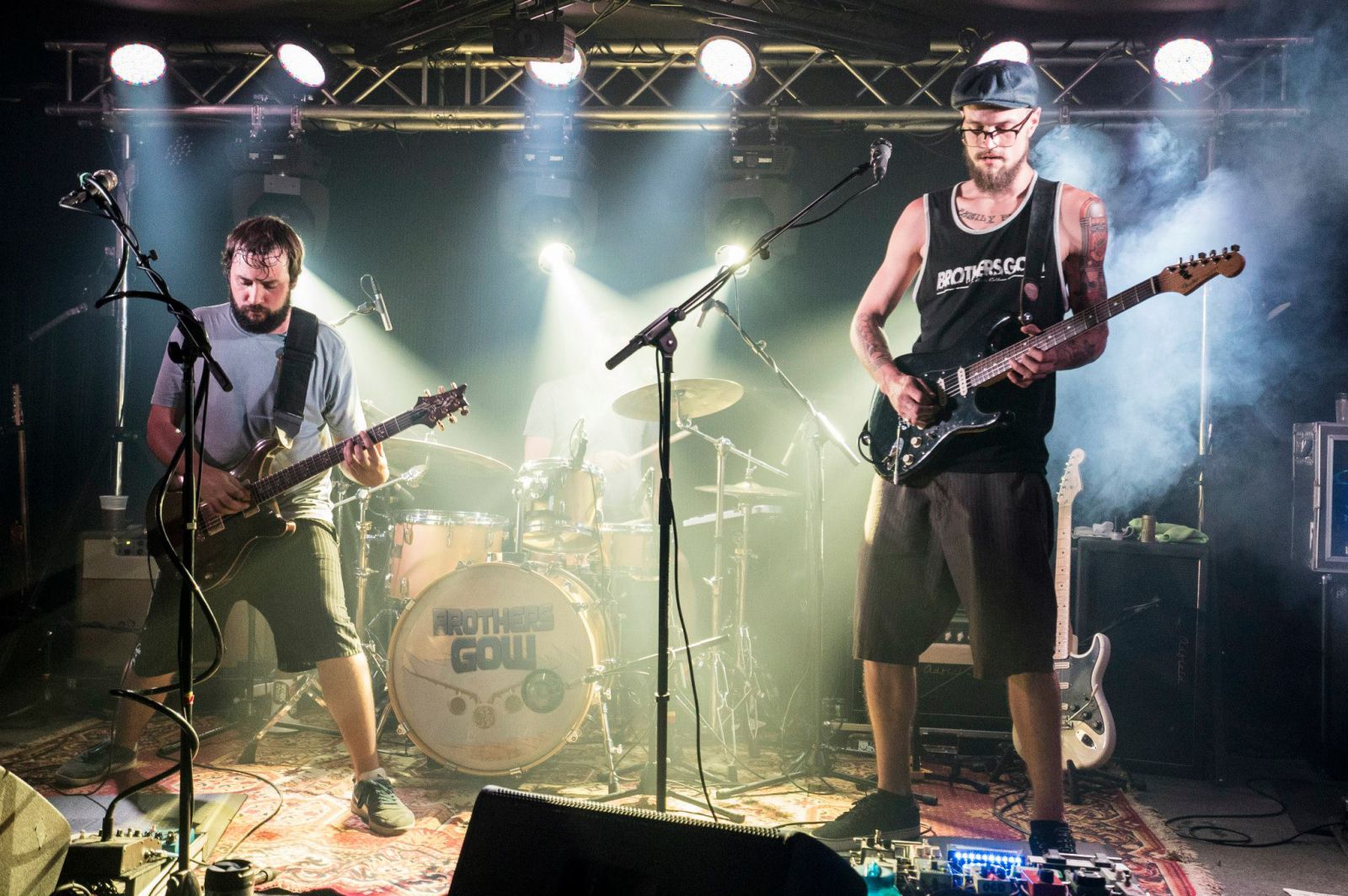 BROTHERS GOW:  The writing always kind of happens in a way.  We definitely have enough material do a whole other album.  As far as timing and funding too (we need a new vehicle), there are logistical stuff.
GW:  Touring is the focus.
BROTHERS GOW:  At the moment.
GW:  How many days are you on the road this year?
BROTHERS GOW: We're approaching 100 shows by the end of September/October. [2015] We've been busy and next year is shaping out to be even more so.   
GW:  I saw your OB video [Brother Gow at Ocean Beach Street Fair].  It was great!  Do you typically do covers?
BROTHERS GOW:  We do especially when we go to a new town where people have not heard of us before.  We'll play a cover and then our originals. 
GW:  You guys are definitely great live.
BROTHERS GOW:  We put a lot of work into it, into which cover we choose and we try to make them our own as well – a twist on all of them. 
Another big thing is the fluidity of the set.  It's all thought out.  We don't write a predefine set list and play that the entire tour.  Each night it changes.  We try and cater to shows in close proximity.  We have a lot of people who come to a show and drive to the next show.  We don't want them to hear the same thing.   Not to the point where it's completely sporadic.  You'll hear your favorite hits.  With the covers, we'll hit them at the right time.  Keep them on the dance floor.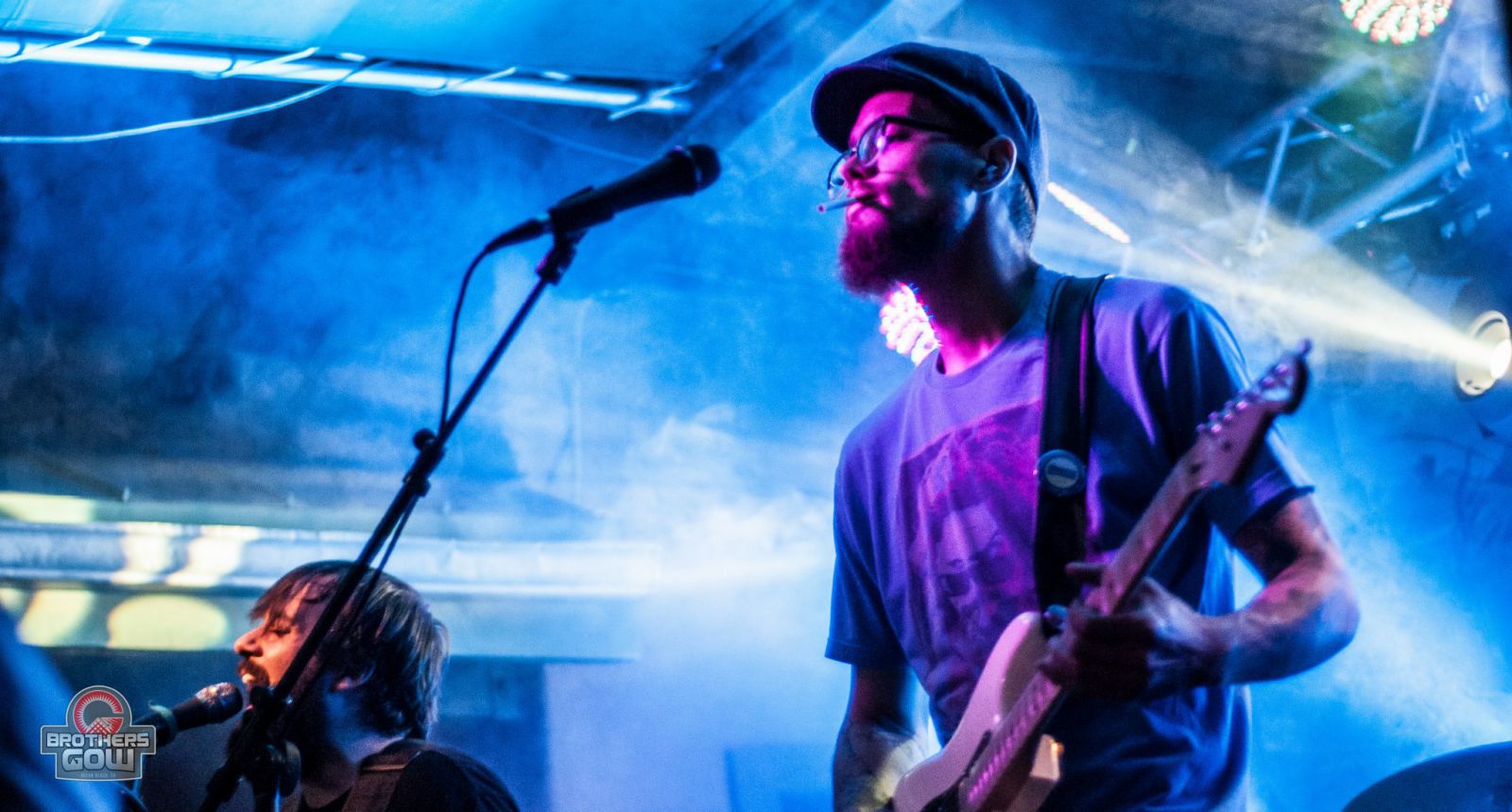 GW:  You have a pretty cool lightshow.
BROTHERS GOW:  Yeah.
GW:  High maintenance is the light show?
BROTHERS GOW:  Yes, to keep them up.  Matt Collier is our lighting director.
GW:  Is he your manager as well?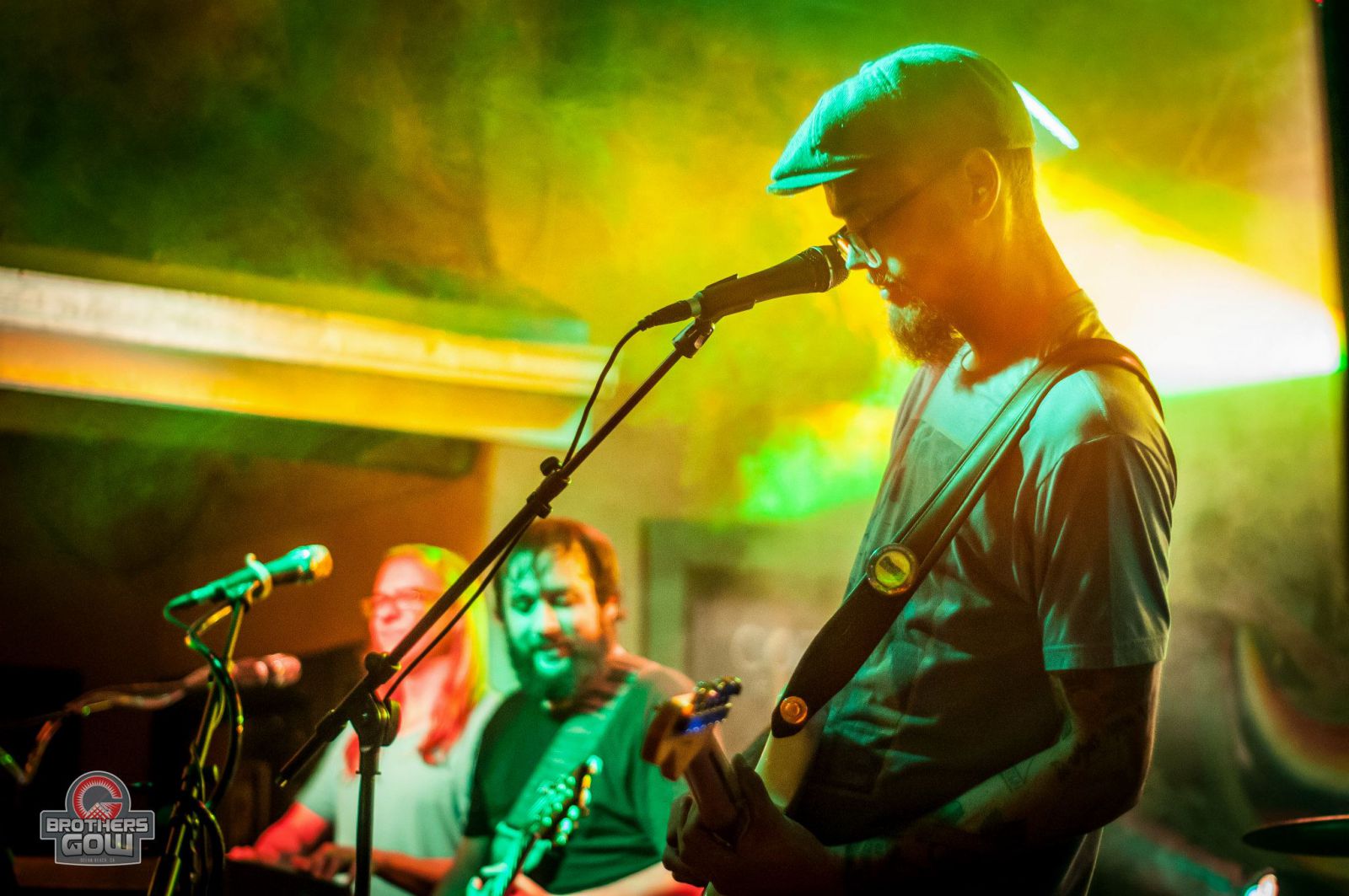 BROTHERS GOW:  He plays manager for sure in certain aspects.  He's been collecting them [lighting equipment] for a while.  He'll do other gigs for big production companies when we're not on tour.  So, that's really cool for him.  And, it's all Brother Gow's lighting.  It's nice because of the marketing too.   
GW:  Is 'Gow' a bandmate's name?
BROTHERS GOW:  It's our keyboard player's, Alex [Alex Gow Bastine], middle name.  Alex and I [Ethan] have been really good friends since first grade.  We're like brothers.  Then, the other story is…he was 21 and I was not 21.  He got a new ID.  He gave me his old ID because we're trying to go see a Ziggy Marley concert that was 21 and up. We thought "How are we going to get in.  Your name is so recognizable.  If they read the name and see 'Alex Gow Bastine' – even if the pictures are different, they're going to be like what the heck".  But, it's ok.  We'll tell them we're Brothers Gow.  When we formed the band, let's call it Brothers Gow. 
GW:  So, you guys [Ethan & Kyle] have been there from the beginning?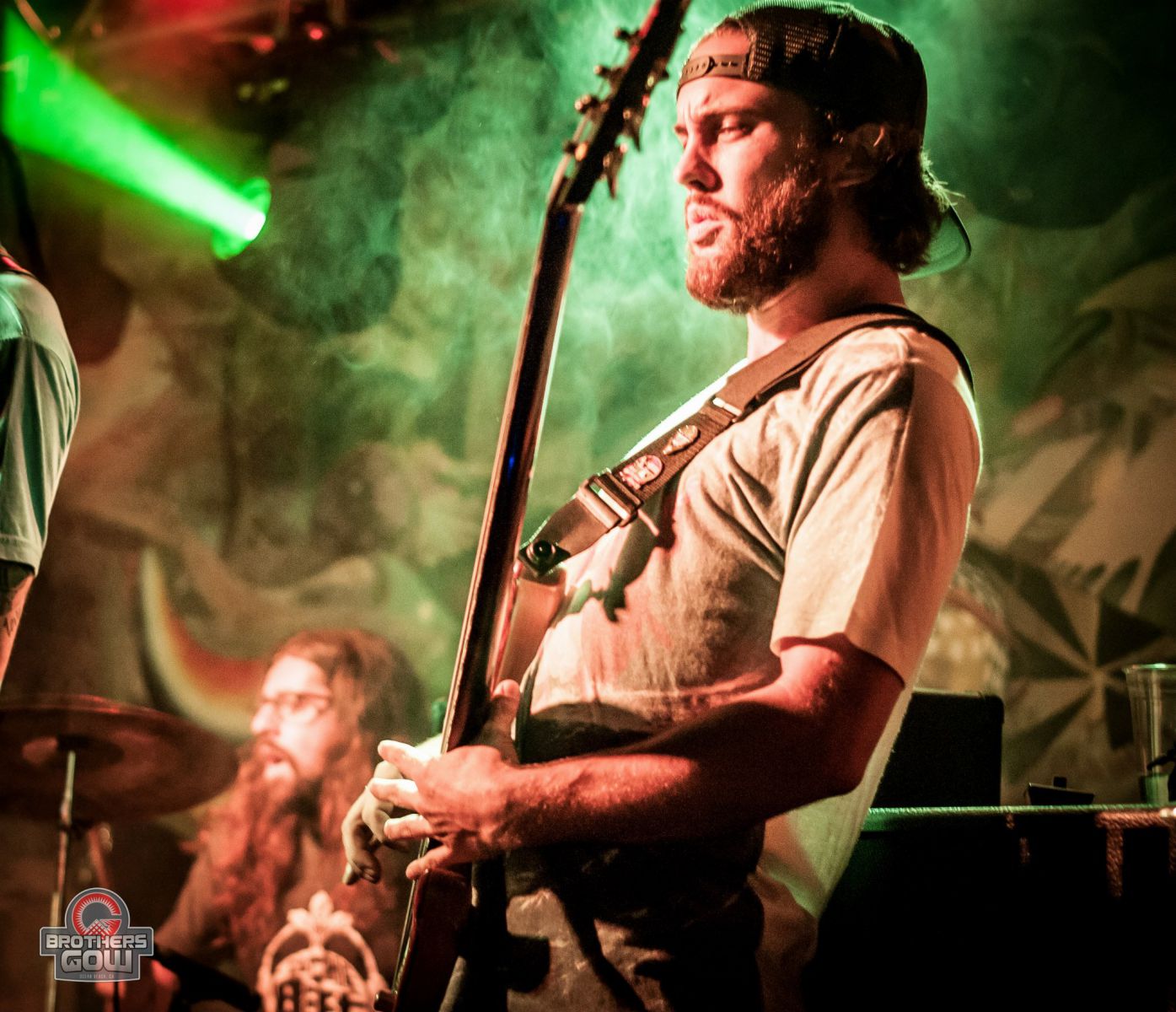 BROTHERS GOW:  I [Ethan] moved to their school district in 8th grade.  Carson [Carson Church, bass player] moved into our school district junior year of high school.  We all go way way back.  But, Alex and Kyle would definitely be the oldest connection.  We met Nathan [Nathan Walsh-Haines], our drummer, who played in sort of a rival band in Flagstaff in college.  We kind of swooped him up when the time was right. 
GW: Nice.   And the old drummer?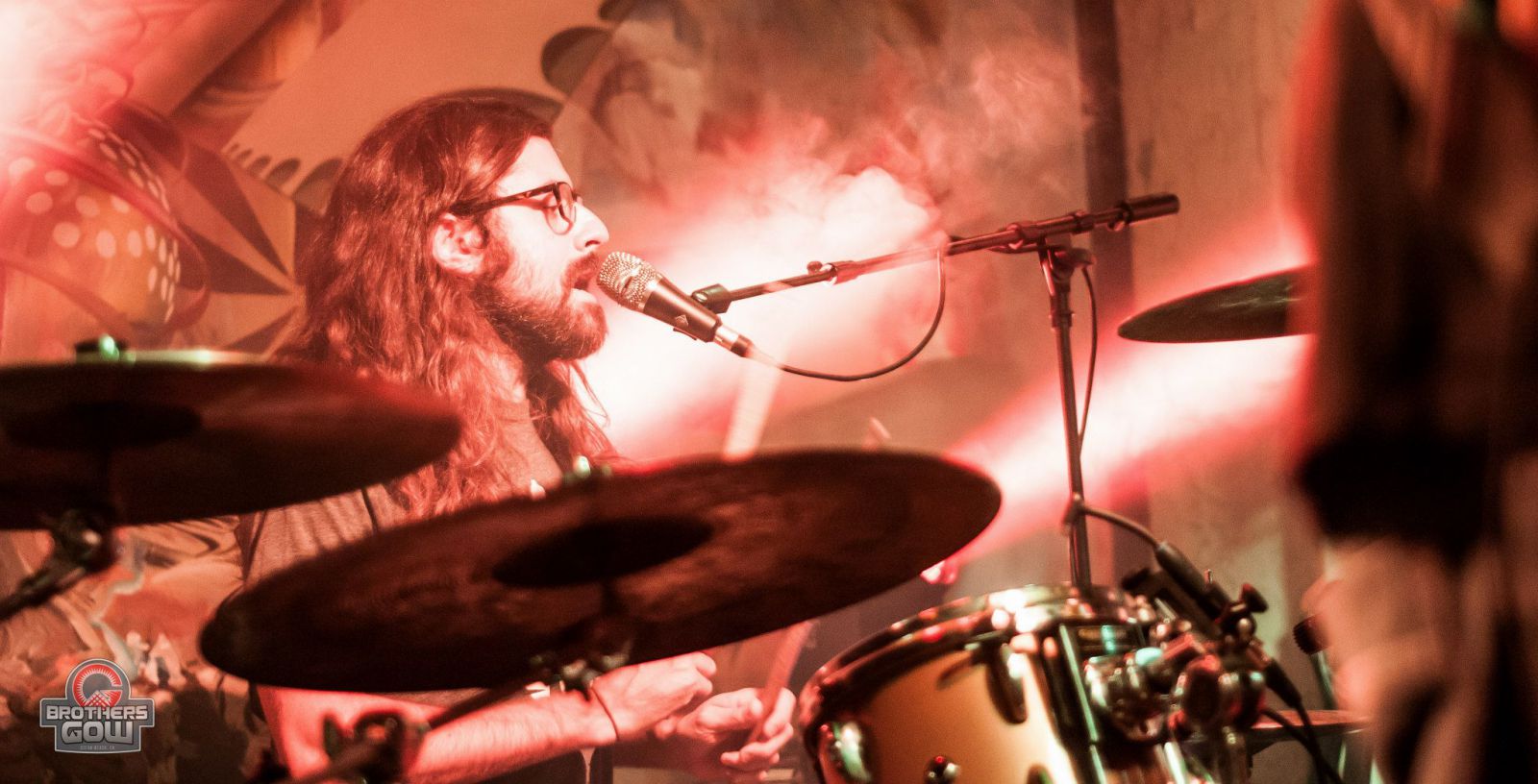 BROTHERS GOW:  He was an old friend of ours.  We had professional differences.  He was focused on different things.  We wanted to be on the road.  That wasn't quite what he had in mind.   It was a decision that had to be made.  Such is life.  He's doing what we want to do and we're doing what we want to do.  For us, it benefitted greatly because Nathan has such broad spectrum on the drums that it really opened up what we can do as a band.  Not to say that our old drummer wasn't good at what he did.  Nathan is so skilled and so open to learning about different things that we can experiment with him in ways that we hadn't before.
GW:  The tracks in your albums all sound different.  You guys are so malleable – even the vocals.  I can't tell the tracks are from the same band.  It's pretty cool.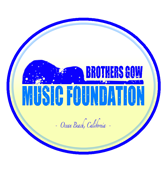 BROTHERS GOW:  I think now for us the focus is trying to explore all those genre options yet trying to create this sound that is our own and unique to our songs and also fluent throughout all we do.  Since recording that album, [Reflection] I think we honed in on what our sound is like a little better but still be able to be on a broad spectrum. 
GW:  Brother Gows has a foundation?
BROTHERS GOW:  Music programs and everything are being cut in schools when budget gets slashed.  A lot of us had cool music programs that we went through in school.  We wanted to give back to our community because we fell in love with Ocean Beach (San Diego) right when we got there.  We wanted to do something to give back.  We wanted to put instruments in the local classrooms.  Actually, the Ocean Beach ten councils just this morning called us.  They're going to give us an award for community service that we'll be getting in October [2015].  We are really stoked.
GW:  Great.  You gave them instruments?
BROTHERS GOW:  We donated 18 or 19 string instruments like guitars and ukuleles to the elementary schools.  That was the first thing we did.  We played them and showed the kids.  It was really cool.  We did another for the middle schools.  We got ten (a lot nicer ones) for the middle school kids. 
GW:  You just went out and bought these instruments?
BROTHERS GOW:  We basically do a benefit show and we're not going to take any money from it.  Everything we make from this one show will go towards it.  We've also done an event where we got local businesses to donate goods and services.  We did an auction and live raffle with the guitars we got and signed.  We ended up generating $1500 for guitars in one night.

We worked closely with a local guitar shop there called Moze Guitars.  They're like a mom-and-pop shop in San Diego that takes care of a lot of pro musicians in San Diego.  They were able to hook us up with a decent deal per unit of the guitars.  We're able to make the money go farther with them onboard than if we had gone with say Guitar Center or something.
It's been really a cool thing.  We feel likes it's a noble cause in the community.  We felt the love in return ten folds.  It's been great. 
GW:  That's must feel great to donate not only money but your time as well.  That's awesome.  That's all from me. [ Kyle and Ethan need to start sound check before show] I'm going to give you guys the last word if you have anything.  
BROTHERS GOW:  Come to the shows sometime.  It's only a matter of time when we are in your town.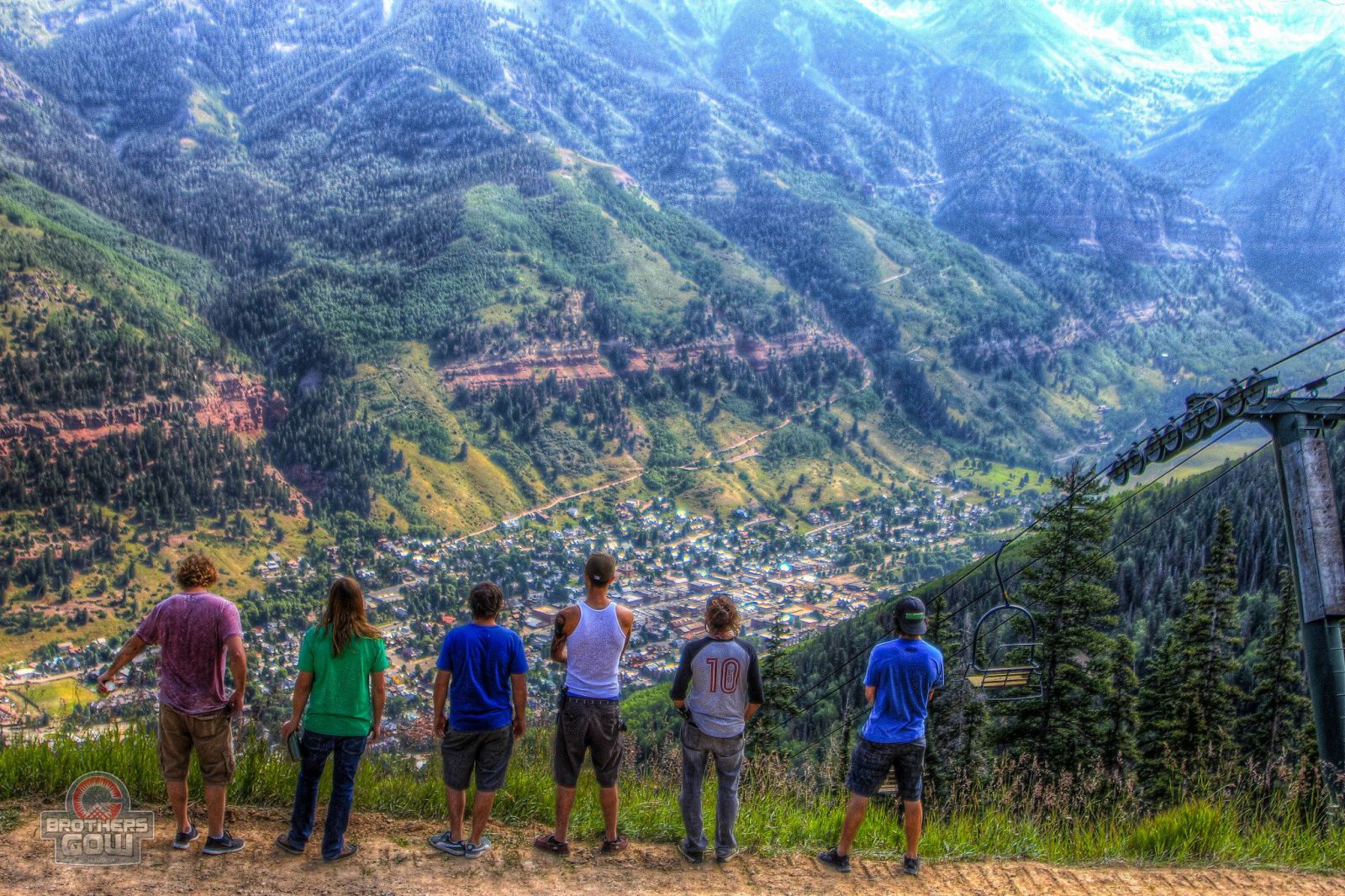 GW:  You're in Telluride tomorrow than on the way to Flagstaff. 
BROTHERS GOW:  Flagstaff is the homecoming show.  It's also my birthday. [Ethan's]
GW:  Happy Birthday!  Thanks a lot man.  Good luck with the show.
BROTHERS GOW:  Thank you