GW: Congrats on the recent sold-out Fox Theatre show -- Tell us a little bit about the New Year's show and your history playing in Colorado.
Clay: Our New Year's Eve show at the Fox served more than one purpose. First, we wanted to showcase some of the new songs we recorded down in Lafayette, Louisiana at Dockside Studio. Second, we wanted to celebrate the 50th anniversary of Creedence Clearwater's Cosmo's Factory by rocking those songs with some of our favorite Colorado musicians - Bonnie and the Clydes, Lonesome Days, the Alcapones, Danny Shafer, Many Mountains, and more. And lastly, just to have a great time ringing in the new year with our friends at the Fox for the third year in a row.
GW: You guys are doing the soundtrack for the ballet "The Sandman" - what can we expect from this and how did the Lollipops get involved in this production?
Clay: One day about three years ago, Garrett Ammon and Dawn Fay - directors of Wonderbound ballet company - happened upon a Gas Pops show at Ophelia's Electric Soapbox in Denver. During intermission, they asked if I would be interested in providing music for an original ballet. We ended up collaborating with another of my musical projects first for a Halloween production in 2018, but finally, it is time to produce the one that sparked it all; "The Sandman." This ballet is based on my song, "Santa Maria and the Sandman," and above all the action, gunslinging and mayhem, it is a love story, which is why it will debut on Valentine's Day. Gasoline Lollipops will provide the entire soundtrack of all-original music performed from the stage as the dancers tell the story through Garrett Ammon's genius choreography.
GW: The Lollipops are currently working on a new album coming out later in 2020.  Can you tell us a little bit about the new album? 
Clay: The album will be entitled All the Misery Money Can Buy. It was recorded at Dockside Studio in Lafayette, Louisiana. The album is a bit of a musical departure for us, leaning more on soul and southern-rock roots as opposed to the alt-country, folk-rock vibe people may have come to expect from us. As the album's title might suggest, the lyrics have some socio-political connotations. It touches on class disparity, global warming, and the trampling of our liberties by the power-hungry fear-mongers in D.C. But it also has a couple love ballads to help the medicine go down.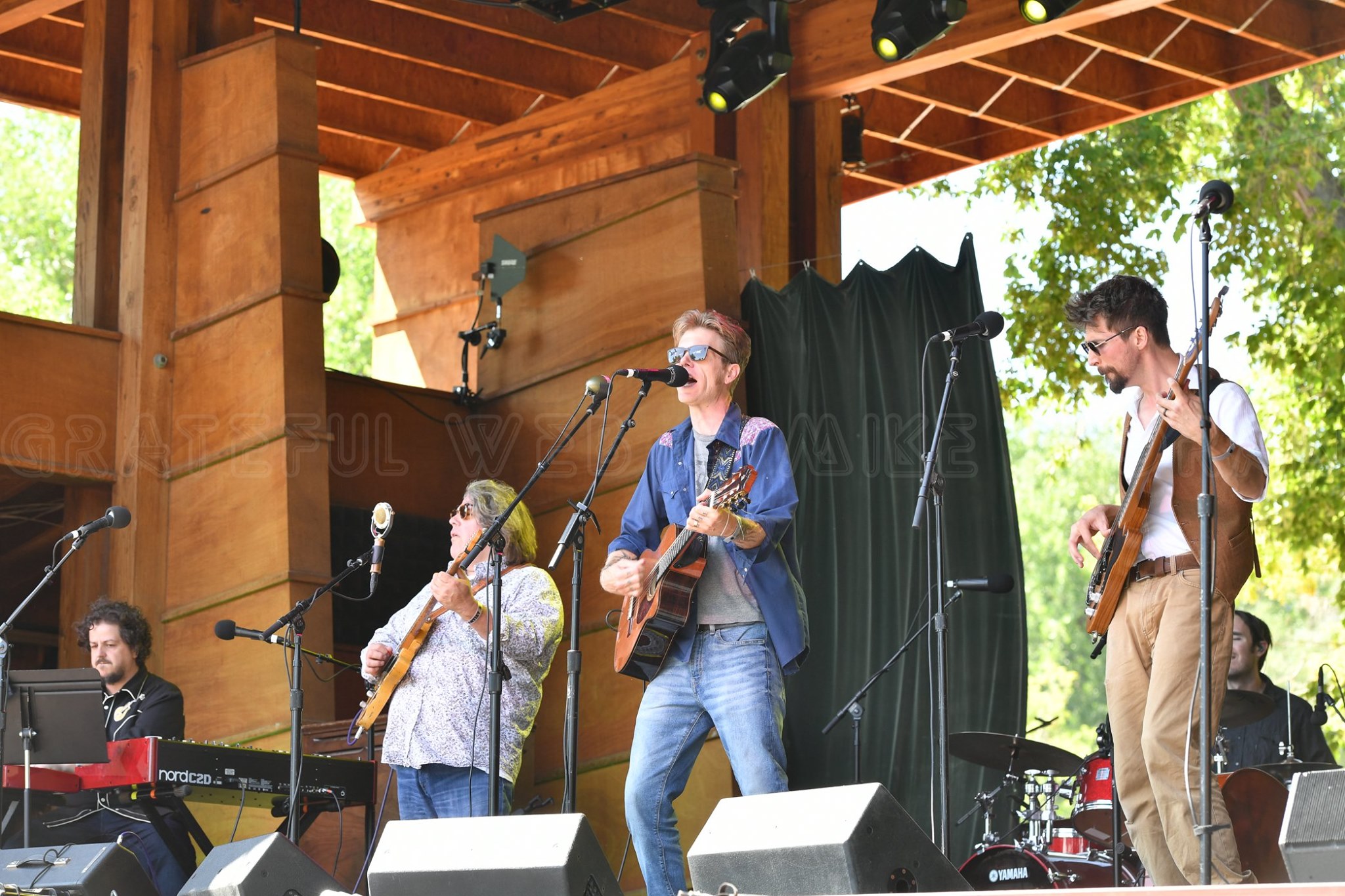 GW: We saw you guys at Folks Fest this summer. Good show and nice local crowd at the show.  You have plans for festivals this summer?
Clay: Thanks! Yeah, Folks Fest was a blast. We're hoping to get into as many festivals as possible. Stay tuned.
GW: Is the Lollipops a full-time gig for everyone or are you guys involved in other bands or stuff not at all related to music?   
Clay: We all play as much music with as many people as possible. But I think it's safe to say that GasPops is everyone's main focus. Beyond that, three out of five of us are busy raising kids as well, which is still very much related to music.
GW: With 2020 being a very big election year here in the states we wanted to get your thoughts on the current political climate and maybe what if anything the Lollipops plan to do to get involved this year?
Clay: I can't speak for the rest of the band, but there's a couple songs on this new album that I think would make swell campaign theme songs for Bernie. I'm down to do whatever I can to help tip these scales to the center. Justice may be blind but she knows this shit's not equal. Power to the People!