From touring on a yacht in the Virgin Islands, procuring a dingy to get to their gigs, and fighting storms with 'Captain Dave, Coral Creek is spreading the good vibes of their new self-titled album. Coral Creek played Cervantes Other Side's three year anniversary party of the Grass For That Ass Bluegrass Thursdays. Coral Creek consists of Chris Thompson on lead guitar, Bill McKay (formerly of Leftover Salmon) on keys, Rob Garland on bass, Jack Watson on drums, and filling in tonight for Luke Bulla (of Lyle Lovett Band) is Nathan Peoples on the "saxophone fiddle."
GW: What does the set list look like for tonight?
Bill: "We will be playing some songs off our new album, some Dead songs, an original that is not on the album, and my rendition of Stevie Ray Vaughan's song, 'She's My Pride and Joy.' We'll be mixing it up a little."
GW:  The album packs a lot of punch. I am looking forward to hearing it live. When did you guys know it was time to record 'Coral Creek,' the album?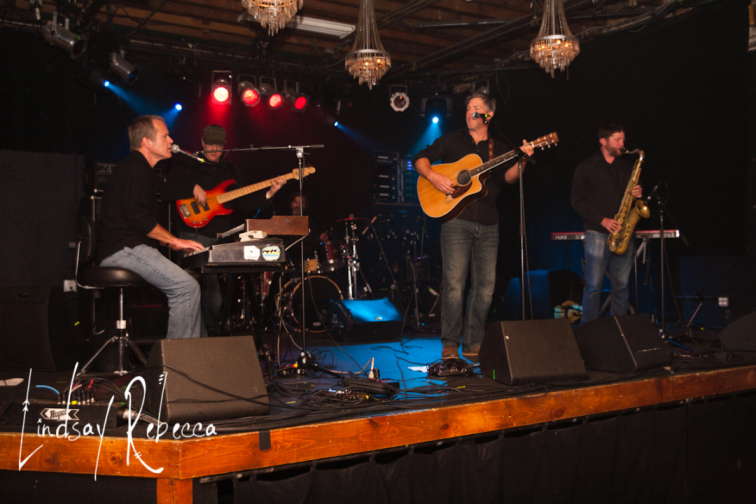 Chris: "We reinvented the band when Bill and I started playing together at the end of 2014 and felt it was time to release a new album that really captured the music we are making today. The CORAL CREEK lineup has evolved over the years, so this album reflects the sound and players of today, with Bill and Luke as major contributors both instrumentally and with their original songs."
GW:  I know Bill Nershi of The String Cheese Incident produced Coral Creek's previous albums, "The Road Ahead" and "Watch Me Fly." Then Tim Carbone of Railroad Earth produced this current album.  How else is this album different from the previous two Coral Creek albums?  
Chris: "As producers, Billy and Tim are both great to work with, they both have a great musical sense, they offer ideas related to song form and lyrics and they're cool cats, which makes for a nice hang in the studio.  The new album, CORAL CREEK, is probably more country-rock and blues influenced than the previous albums, largely because of Bill McKay's central role on keys, vocals and as a contributing songwriter.  But also because Tim (this may surprise you) brings more of a rock-n-roll sensibility to the studio, as compared to Billy's bluegrass background.  Tim took my upbeat bluegrass tune, Mountain High, and turned it into a slow, groovy country-rock tune while I was out grabbing lunch for the band.  What the hell!?  I love it!  Did you know Tim's first instrument was drums?  That was news to me.
GW: What was your songwriting process like for this new album?  
Chris: "Most of the songs were finished works when we came into the studio.  We didn't do a lot of collaborative songwriting for this album, although we did work together on some of the arrangements before and during the recording process."
Bill: "I brought in a couple of tunes that I've written and applied them to this band. So, there wasn't really much collaborative writing for this record. I wrote one tune specifically for the album, the 'Ballad of Catherine Lee."
GW: Yeah, I was really intrigued by that song. There must be a story behind those lyrics about Catherine Lee- "The Pirate Queen."
Bill: "I wrote this tune for the Coral Creek Album to capture the Caribbean flavor that is a big part of our live sound and also to have a tune written in 6/8 time, which gives it a rolling ballad feel."
Chris: "Yeah, this band has always had Caribbean ties, so I was psyched when Bill brought this song to the band.  It's a great song and fun to play.  We've written a lot of music about life in the islands and the band tours the US and British Virgin Islands every winter, so we definitely draw inspiration from those experiences.
GW:  I love that Caribbean feel you guys bring to the jamband scene. Your sound has such a vast range, especially with Grammy Award winning Luke Bulla who weaves the band together with his fiddle. He is unable to make it tonight. So I must ask; when will you guys reunite next?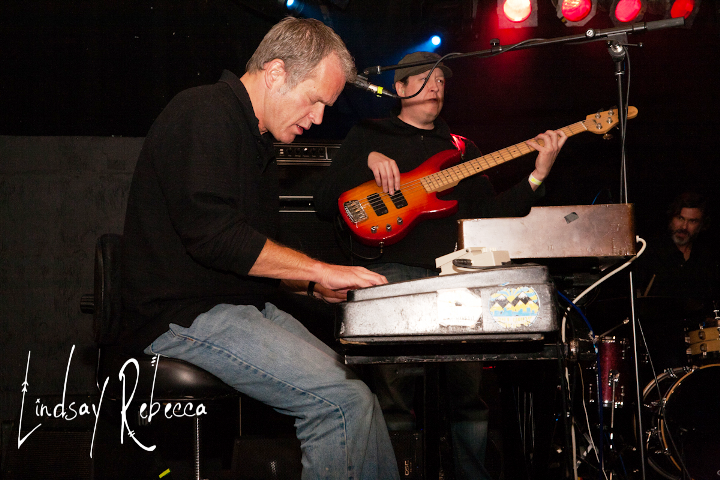 Chris: "Luke tours with Lyle Lovett in the summer and also plays quite a bit with Lee Ann Womack and other Nashville hotshots, so we have to coordinate our runs with Luke.  He will be playing with us during our June run through the NW and Mountain states, then he'll be back on the Coral Creek wagon in September for our show at the Four Corners Folk Festival and another run of shows out west in the fall.  We have some pretty hot subs lined up to fill his shoes this summer – including sets with Andy Hall at Yarmonygrass and a Dead Set with Jeff Austin at Clear Creek Rapidgrass Bluegrass Festival…and of course Nathan here on sax."   
Bill: "We have a lot of great local musicians that are going to be able to fill in and do great." 
Nathan: "I hope I play well enough tonight, so they'll want me as a crew hand on their next trip to the Virgin Islands."
GW:  It sounds like you guys don't have a problem finding great musicians to collaborate with. This album alone features Luke Bulla of Lyle Lovett, Andy Thorn of Leftover Salmon, Anders Beck of Greensky Bluegrass, Tim Carbone of Railroad Earth, Tyler Grant of Grant Farm, Arthur Lee Land of Great American Taxi, Scott Messersmith formerly of Motet, and Tanya Skylock of True Blue Band. When did you meet Luke Bulla? Was it love at first strum?  How did he become a member of Coral Creek?
Chris: "Luke came out to Golden (CO) for Ullrgrass in 2015 to play the Coral Creek set. We had a hoot! So, we invited him out to record and to tour with us in June. He played with us through the summer and fall, and then we invited him to join the band."
GW: He is such a great addition to the band. I know you guys will be at YarmonyGrass out in Rancho Del Rio, CO this August 19th. What a lineup that will be! We will gladly rely on Luke Bulla to hold down the fiddle spot. Do you guys have plans for collaboration there?
Chris: "Unfortunately, Luke will be hanin with that other pretty good songwriter in August, but we're psyched to have Andy Hall (of The Infamous String Dusters) on our set for Yarmonygrass.  Andy will also be hosting a Joint Set on Saturday night, so anything can happen with Peter Rowan, Jeff Austin, Bill McKay and lots of other shred heads on the bill.  Don't miss it"  
GW: There is a nice ring to that. That Dobro Andy Hall plays is sure to sound sweet too. There seems to be never before seen collaborations that go down at Yarmony Grass. What else do you like about the festival?
Chris: "Side missions..."  
Jack: "The scenery, you're right there by the river and you don't get phone service."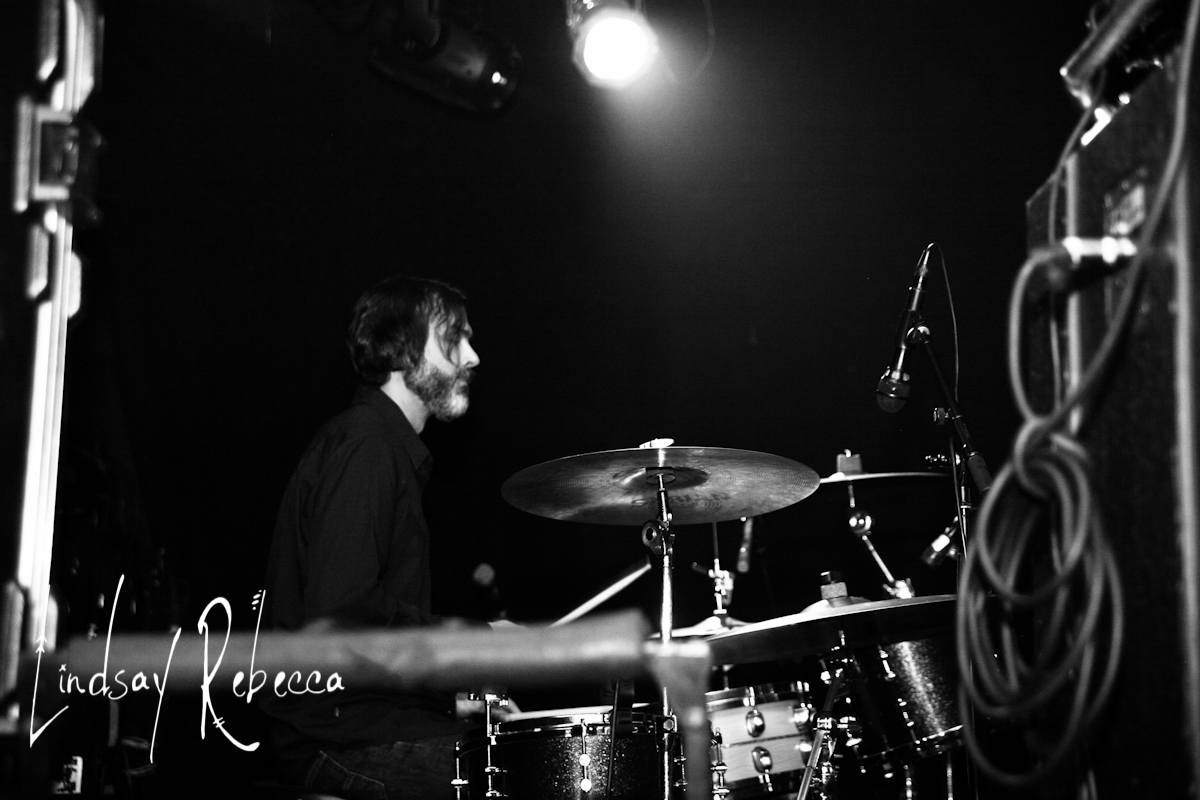 GW: Yeah it is so beautiful and peaceful out there. It sounds like there is a lot of fun around the bend. Speaking of around the bend, what lies ahead for Coral Creek in 2016 and beyond?
Chris: "Musically, there will be a more jamming than there has been and in the past. CORAL CREEK has always been pretty song oriented, but with Bill and Luke raging the leads, we tend to go off instrumentally more than before.  There's also a chance that my buddy Morgan [steel pan player] from St. Thomas (Virgin Islands) will be moving to Colorado by the end of the year. Things will progress as they will. We also like to put on our masks and tie-dyes and play a Dead set as the Uptown Toodeloo String Band from time to time, so that's a nice diversion."
GW: Ah, nice like the Grateful Dead song, "Mississippi Half-Step Uptown Toodeloo." Other than Jerry Garcia's masterpieces that have inspired your playing, what else inspires you to write music? Please tell me about a time you suddenly found inspiration to write a song.
Chris: "Well, one time I was enjoying a scenic overlook to Gore Canyon and I read the historical note about George Gore, who is the namesake behind Gore Canyon, Gore Mountain Range, and Gore Pass. All these places are named after this guy, Sir George Gore. So I did some research on this character.  Best I can tell,he came out here (CO) 150 years ago as a hunter. He killed more than 2000 buffalo and hundreds of elk, bear and deer - he basically shot everything he could find and left the carcasses to rot. But somehow he is documented in our history books as some sort of hero. At the end of the day I think he's just an a*shole. So I wrote a song about him and called it 'The Gore Massacre.' Sorry that wasn't uplifting, but you draw inspiration where you can, I guess.
For the record, I've also written songs about pink dresses and bunny's eyes (God is Pink) – that one was inspired by my 3-year old daughter, childhood innocence and religion, so there you have it."
GW: Well put. After listening to "Get Ready To Fly," which is essentially about wandering, I'm curious… have you done any wondering yourself, and if so, where? 
Chris: "Yeah, that's a tune I wrote. I have done lots of wondering – I've spent big chunks of time in Europe, Africa, South America and the Caribbean, as well as a few trips to China, Thailand, India and the Middle East.  I like to get up and go sometimes…and I always book the window seat and I like to drive cuz I wanna see where we're going."   
Jack: "Chris has lots of side missions he likes to do; sometimes he just needs to take a quick snork." 
GW: Haha. I love adventuring myself; it helps me discover more about myself.  For instance, I have discovered that I feel my spirit animal is a Hawk. What is your spirit animal?
Bill: "Interesting you ask. I am actually reading a book to my son lately about spirit animals. So, I have been thinking about this one. I'd be a Peregrine Falcon, because my vision is not great and your spirit animal is supposed to give you helpful powers."
Chris: "Bear, because I've been known to scratch my back against trees.  My Ecuadorian buddy also recons I'm a Bear, he even gave me a pair of bear K9s for my 40th"
Jack: "Werewolf." (for obvious reasons)
Rob:  "I'm my own breed of animal. I'm some kind of hybrid.."
Chris: "..yeah, somewhere between a parrot and really large goldfish."
Nathan: "Fish, a saxophone playing fish."
Then in walks Steveo, the Hospitality Representative for Cervantes, talking about picking on Dark Star Orchestra, or as Chris likes to put it, "picking on picking on." Who knew at the time the conversation was foreshadowing their newly announced show at The Oriental this Friday, April 29th, with John Kadlecik of Dark Star Orchestra and Furthur.
Arapahoe Basin is their next stop on Saturday, April 30th. Come catch some bluegrass after a bluebird day.  These guys are such good people and can jam with the best of 'em so drop by and say hi.  I know you'll find me in a donut inner tube riding up and down and up and down the Coral Creek this summer. Here is what the rest of their tour looks so far:
April 29th: The Oriental Theater: Denver, CO
April 30th: Arapahoe Basin Ski Lodge: Keystone, CO
May 28:  Wash Park Grill Street Party, Denver, CO
June 4th :  Capitol Hill People's Fair, Denver, CO
June 12th : Taste of Fort Collins, Fort Collins, CO
June 25th: Clear Creek Rapid Grass: Idaho Springs, CO
June 30th: Thursdays on Frist & Third: Rochester, MN
July 8th : Summer of Love Fest, Kent, UK  
July6-24: UK Tour
July 29th: the BEACH: Buena Vista, CO
Aug 3rd: Beaver Creek Resort: Avon, CO
Aug 5th: Parfet Park: Golden, CO
Aug 19th: Yarmony Grass: Rancho Del Rio
Sep 2nd : Four Corners Folk Festival: Pagosa Springs, CO